Continue reading for our analysis...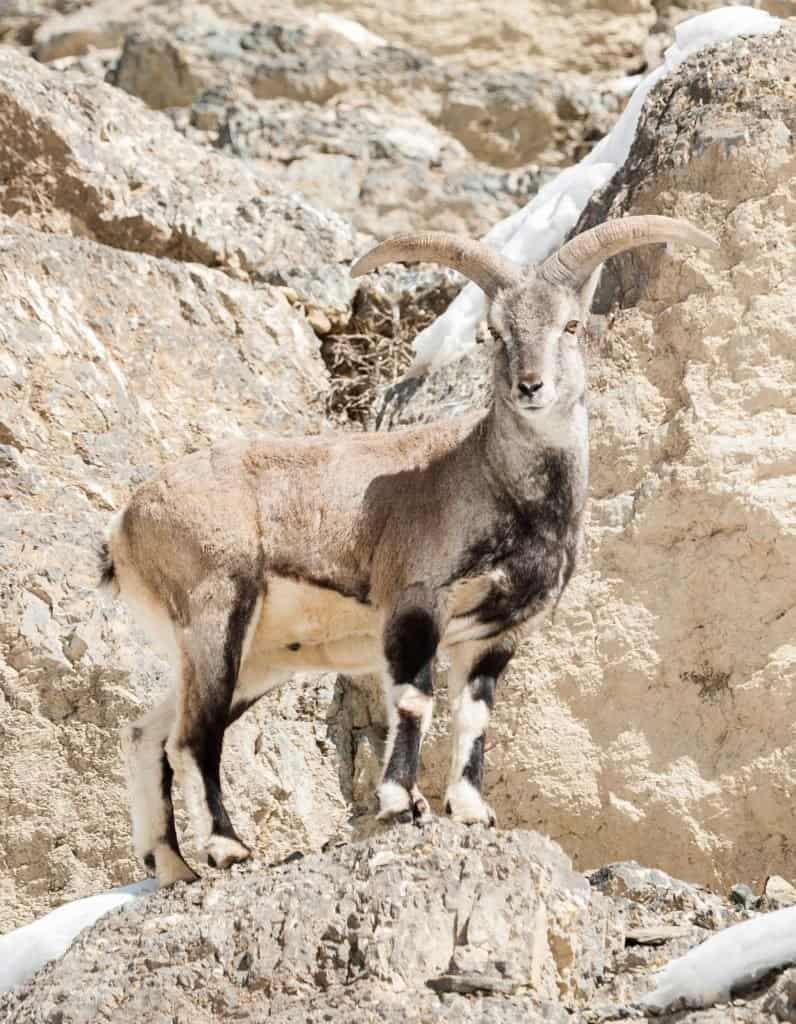 This truly is a chase to the death between a blue sheep and a snow leopard. In this thrilling sequence, it is often hard to see how either animal can come out of this alive. Yet, after tumbling down a treacherous rock face, both animals get up and continue running!
Sadly, there are further hazards ahead and the sheep takes a spectacular fall off a cliff edge. Their body hurtles downwards and we can only assume that the sheep has perished. Meanwhile, we can also hope that the snow leopard lives to fight another day.
What Exactly Are Blue Sheep?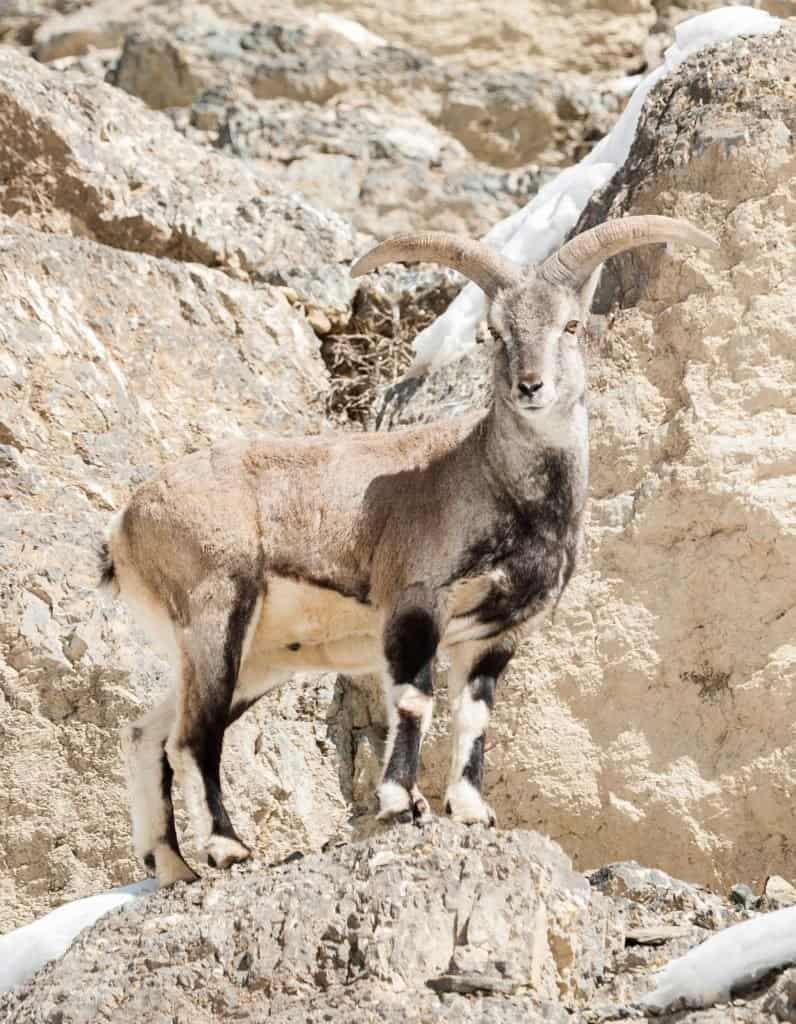 Blue sheep (Pseudois nayaur) are also called bharal and are a native species of the Tibetan Plateau. As herbivores, they feed on herbs, lichens, and mosses. They look very like goats with short, brownish-grey coats that make them very hard to spot in a landscape made up of blue shale. Both males and females have large ridged horns and they have pointed ears and large eyes.
Where Do Blue Sheep Normally Live?
Blue Sheep like to live on treeless slopes, alpine meadows, and shrub zones. Whilst they often feed on gentle slopes, they don't stray far from steep cliffs. This is because they rely on scaling those cliffs when a predator appears!
You can find them across the Tibetan Plateau and on nearby mountain ranges. The countries where they can be found include Tibet, Pakistan, India, and Nepal.
What Do Snow Leopards Normally Prey On?
This particular snow leopard has obviously targeted a blue sheep. In fact, snow leopards are one of the main predators of blue sheep along with wolves and common leopards. Snow leopards also hunt argali sheep, deer, goats, and ibex to name just a few. Even though they are carnivores, you may find them eating small amounts of wild grass.
Snow leopards tend to target animals that weigh between 80 to 170 pounds, but not anything that is more than three times its own weight. It could take several days to eat an animal the size of this sheep. They prefer to sneak up behind their prey and pounce. On this occasion, the sheep saw it coming!
Is it Normal for Snow Leopards to Chase Animals off of Cliffs?
Snow leopards prefer steep, rocky landscapes like cliffs, rocky outcrops, and ravines, and because they have short forelimbs and long hind legs, they are able to stay nimble while traversing the rough, rocky outcrops found in their environments. Blue sheep are one of their main predators and although the snow leopard is a rather elusive species, they have been seen, on rare occasions, chasing these animals, as well as the Ibex, off mountain cliffs.
These leopards have extremely flexible bones and impact-resistant pelts, which help them remain intact when taking great tumbles. Their flexibility also aids in them being able to leap as far as 50 feet. It is normal to see them chasing their prey down cliffs, and occasionally, off of them.
---