Are you searching for the best fishing spots in Michigan this summer?
A Michigan fishing trip is a must-do on every angler's bucket list. Something about the variety of fishing environments, and perfect weather, make it a magical location. Michigan weather is reasonable, unlike other states with sweltering summer temperatures.
Set up for a long day of fishing on Lake Michigan, or maybe you'll head to Lake Erie. Of course, there are a few hidden gems to check out too!
Here are the 10 best places to fish in Michigan this summer.
1. Lake Michigan
The first location on our list of the best fishing spots in Michigan we have Lake Michigan. Over the last 120 years, human activity has wholly changed Lake Michigan. A commercial fishery began in the 1840s, and the lake's popularity has grown greatly since. The large lake is home to largemouth, trout, walleye, salmon, trout, pike, white fish, smelt, yellow perch, and more! You'll enjoy gorgeous scenery and convenient access.
2. Maple River
Head over to Michigan's lower peninsula to pay a visit to the Maple River. This river is famous for having wild trout that reach trophy sizes! It's the perfect fly fishing location. Glacier deposits helped shape the 168 miles of surface water. The unique geology helps keep the waters cold, which trouts love. Before you head out, check the stream conditions. Reach out to a local fly shop for the most up-to-date report.
3. Manistee River
Running into Lake Michigan, the Manistee River is often called the "big" Manistee. There are many trout here, and they usually reach medium size. There are also runs of salmon and steelhead. Right around August is when the salmon start to peak. If you stay for September, prepare for some great Coho and Chinook salmon opportunities.
The Manistee flows for about 12 miles. It parallels another famous river, Ausable, a few miles east. When AuSable takes a turn for Lake Huron, Manistee keeps flowing towards Michigan.
You'll find the best trout in the upper areas of Mancelona Road. As you travel downstream, you'll find an abundance of brown trout. Upstream there tends to be more brook and rainbow trout.
4. Lake Erie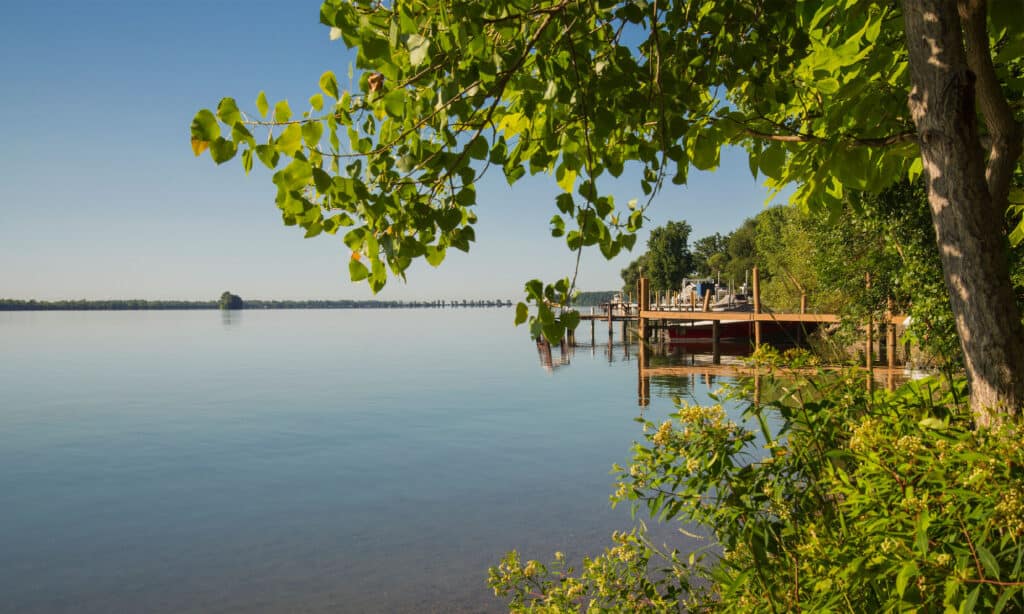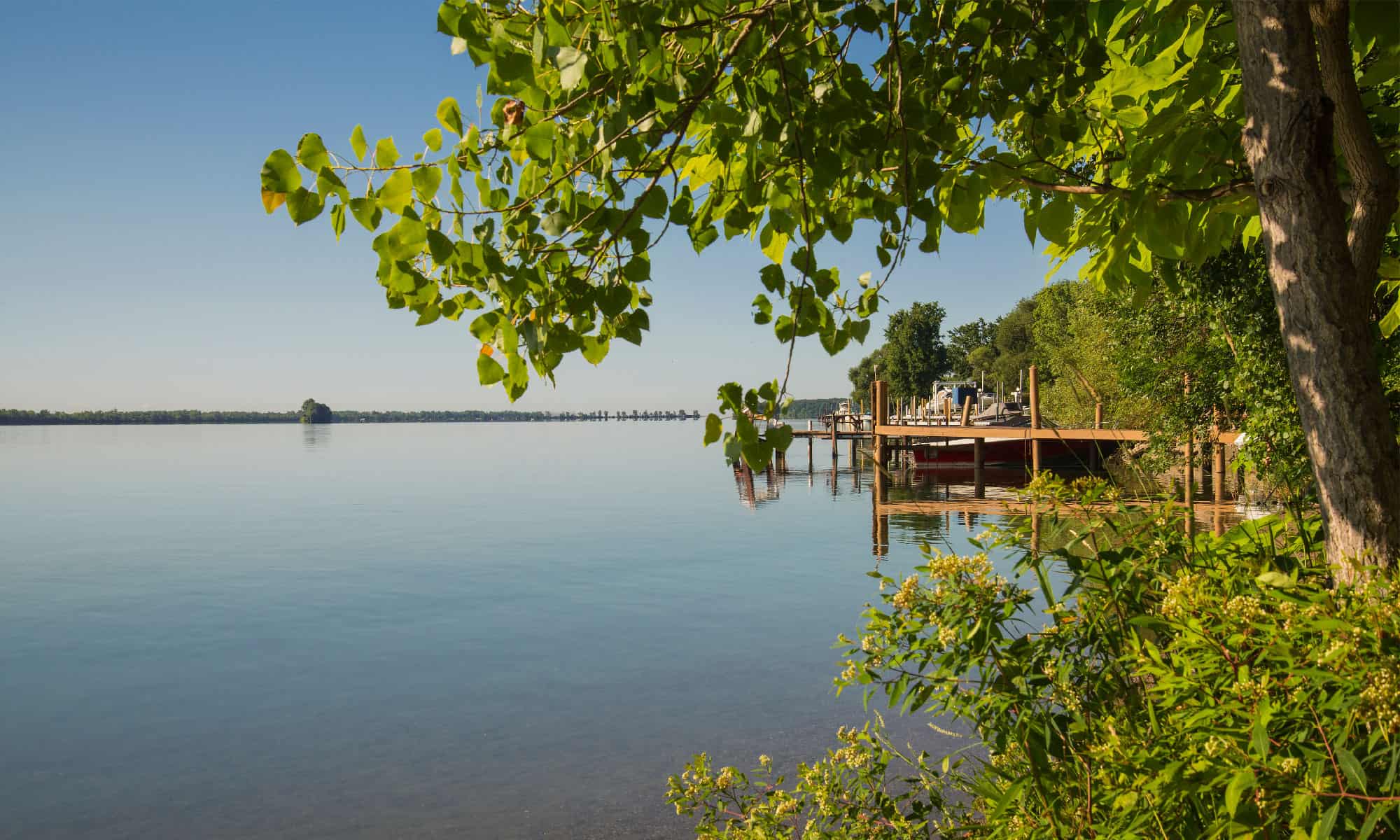 Fishing is fun all year, but summertime is the best time to fish Lake Erie. Walleye are at their peak during the warm months, and the lake has offshore angling spots. You can also target lake trout and steelheads. The warm water encourages the fish to seek out deeper waters. Lucky for you, Lake Erie has 3 distinct basins with varying depths. The further you go east, the deeper it gets. However, much of the lake's shoreline has a depth of 30 feet. You'll find the ledges and rocky drop-offs provide smallmouth bass havens. The range of water depth also attracts panfish. Take advantage of the lake's deep trenches on the western side.
5. Saginaw Bay
Walleye fishing? Then you have to visit Saginaw Bay! It has one of the best walleye fisheries, and it's an enticing spot. You'll have breathtaking views, convenient amenities, and plenty of water. The bay offers 1,143 square miles of surface water. You're also allowed to have multiple lines (3 per angler).
Fishing in Saginaw Bay is unique. Get ready to switch up your techniques. Nightcrawlers work great; offer them on a lead weight or bladed harness. You should also vary the lure weight sizes and line length. When you plumb different depths, you'll find the fish you want!
6. Lake Leelanau
Beautiful Lake Leelanau is on our list of the best fishing spots in Michigan this summer for one reason; it has something for everyone. The fish that can be found in the lake include largemouth and smallmouth bass, brown and lake trout, sunfish, northern pike, rock bass, yellow perch, and walleye.
The small town sits on Upper Lake Michigan. If you think of Michigan as a glove, this lake is by the pinky finger. The quaint town is a tourist hot spot with restaurants, campgrounds, parks, and fishing spots. Staying at a nearby RV park is a great way to take in everything this spot offers. Families come here for skiing, wakeboarding, tubing, and swimming. If you don't have a fishing license, check out Narrows Resort, they'll take care of you.
7. Burt Lake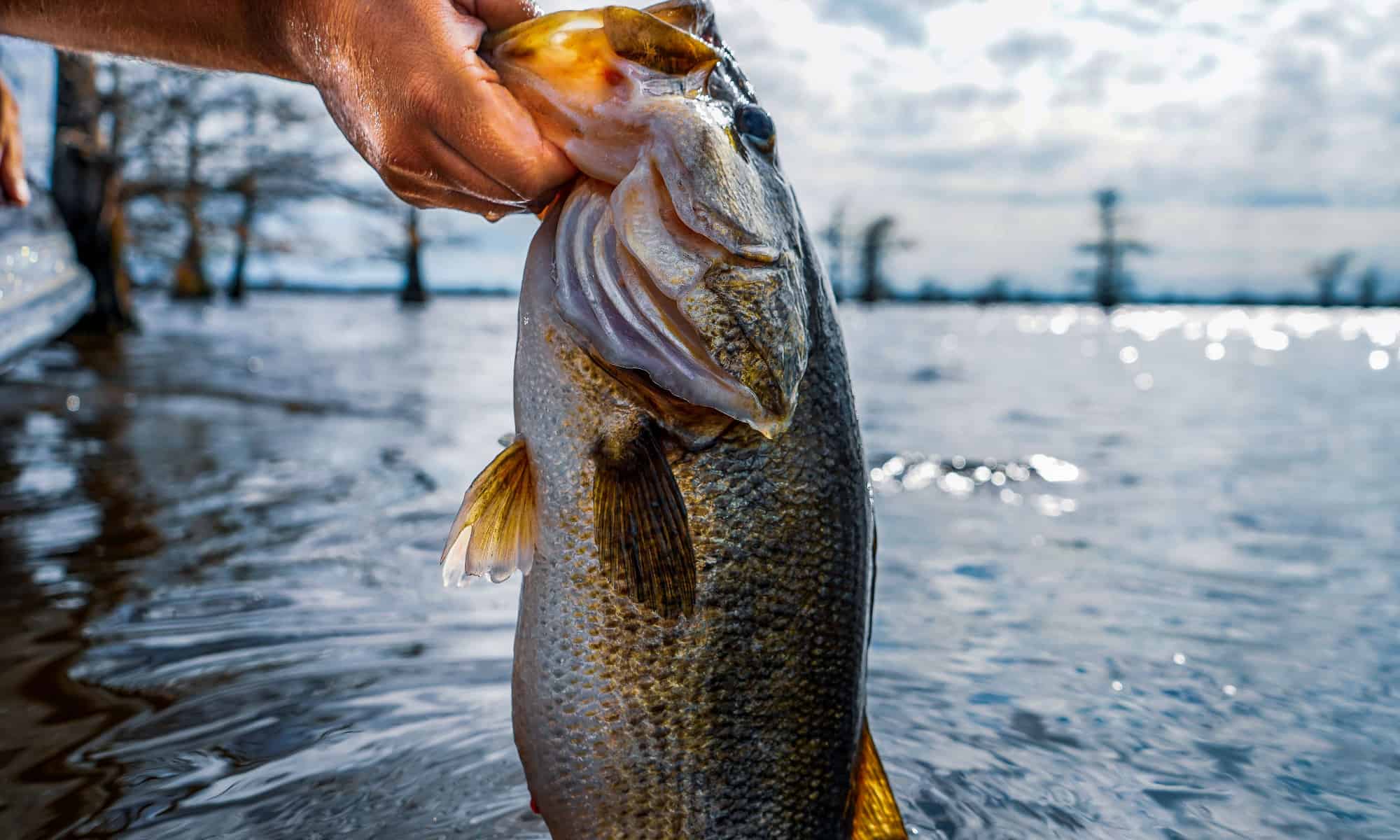 Covering 17,000 surface acres, Burt Lake is full of so many fish! Smallmouth and largemouth bass are abundant, but so are channel catfish, walleye, and muskie. There's also northern pike, sunfish, rock bass, bluegill, trout, and crappie! There is boat rentals available lakeside. However, canoes work best. A canoe or kayak will help you reach the best fish havens if the winds are agreeable. There are several areas you can launch from. You can also fish from the bank if that's your style.
8. Hamlin Lake
Experience a variety of fish species at Hamlin Lake. We're talking perch, pike, bluegill, crappie, and that's just the start. August is the perfect time for finding crappie and pike. You'll also have a lot of luck with smallmouth bass and bluegill in Hamlin. This location has more than earned its place on our list of the best fishing pots in Michigan. The lake is over 12 miles long and has 5,000 surface acres. Touching the Manistee National Forest, you'll be a short drive from all sorts of outdoor activities. Hiking, swimming, bicycling, and more are all around Hamlin Lake.
9. Crystal Lake
It's not the biggest lake in Michigan, but Crystal Lake is one of the clearest bodies of water. It's also one of the deepest. When you arrive, you'll understand why this spot is on our list of the best fishing spots in Michigan. Whether you're on the hunt for salmon, steelhead, or lake trout, this spot has it all. Fishing 50-120 feet deep, you'll be able to find large catches. Try using trolling spoons to get the most bites. You can also use colorful lures, such as blue and green. If deep water isn't your specialty, search the shallow waters for panfish. This lake is peaceful and especially scenic at sunset and sunrise.
10. Lake St. Clair
Visit a large freshwater lake between Canada and Michigan: Lake St. Clair. This lake is a part of the Great Lakes system. Fed by the Detroit River and St. Clair river, the waters are great for catching yellow perch and walleye. Thanks to the stained water, there's an abundance of forage fish here.
If you're fishing for walleye, try trolling worm harnesses. If you're fishing for musky, get ready for large catches. The musky here can easily exceed 30 lbs. Trolling works great for muskies, but so does casting large spinnerbaits. This lake is also a great place for fishing bass. The largemouth bass is abundant in the shallow back bays and marinas. The bass also enjoys foraging the weed lines.
Summary of the 10 Best Fishing Spots in Michigan This Summer
Here's a recap of the 10 best places to fish in the state of Michigan:
Number
Location
Fish
1
Lake Michigan
Largemouth bass, trout, walleye, salmon,
pike, white fish, smelt, yellow perch
2
Maple River
Wild trout
3
Manistee River
Brown, brook, and rainbow trout, steelhead,
Coho and Chinook salmon
4
Lake Erie
Walleye, lake trout, steelhead, smallmouth bass, panfish
5
Saginaw Bay
Walleye
6
Lake Leelanau
Largemouth and smallmouth bass, brown and lake trout, sunfish,
rock bass, northern pike, walleye, yellow perch,
7
Burt Lake
Smallmouth and largemouth bass, channel catfish, walleye,
muskie, northern pike, sunfish, rock bass, bluegill, trout, crappie
8
Hamlin Lake
Perch, pike, bluegill, crappie
9
Crystal Lake
Salmon, steelhead, lake trout
10
Lake St. Clair
Yellow perch, walleye, muskie, largemouth bass
Up Next:
More from A-Z Animals
---
The Featured Image
---