Where does the term "rip-rap" come from?
It's a nautical term about stretching rippling water. But for anglers, it's all about increasing catch rates.
Rip-rap shorelines attract baitfish, like bass, who use these areas to ambush their prey. Rocks lining the beach block the roughness of the current, promoting a lot of fish activity.
Rip-rap shorelines are just the start. There's a lot of other environments that attract trophy-sized bass, crappie, and more. Are you ready to find all of the prime fishing locations?
Read on to discover the 10 best fishing spots in Texas this summer.
1. Mountain Creek
Largemouth bass, channel catfish, white bass, and white crappie are all waiting for you at Mountain Creek. Fish variety is only one of the reasons we chose this spot for the best fishing spots in Texas this summer. It's also consistent. The catch rates are fair thanks to a rip rap habitat north of the creek. Towards the south end, you'll find shallow waters. Along the shorelines, look for fish hiding in the willow and bulrush. Check the western shore if you're looking for largemouth bass and white crappie. Right by the dam, there's enough structure to hold some of the larger fish. For catfish and white bass, go to the eastern part of the lake, right by the dam. The catfish love the heat coming from the canal. The entire area was built in 1937 by Dallas Power and Light.
2. Lake Conroe
Less than an hour from Houston, Lake Conroe is great for trophy-sized catfish. This is the lake for you if you want to go home with bragging rights. The lake has an average depth of 20 feet and a maximum depth of 70 feet. Some professional anglers pull in 100 catfish in a 4-hour visit. If you want to hit those numbers, plan on hiring a local guide.
3. Toledo Bend Reservoir
Lunker alert! The biggest bass caught in Toledo Bend was 15.33 pounds! Every year about 139 lunkers are caught here. It's not wonder this site made our list of the best fishing spots in Texas this summer! Since it has A-class facilities, Toledo Bend houses a lot of national fishing tournaments. Here you'll be able to catch striped bass, crappie, carp, catfish, bream, carp, buffalo, and white bass. The waters are abundant with fish!
4. Alvarado Park Lake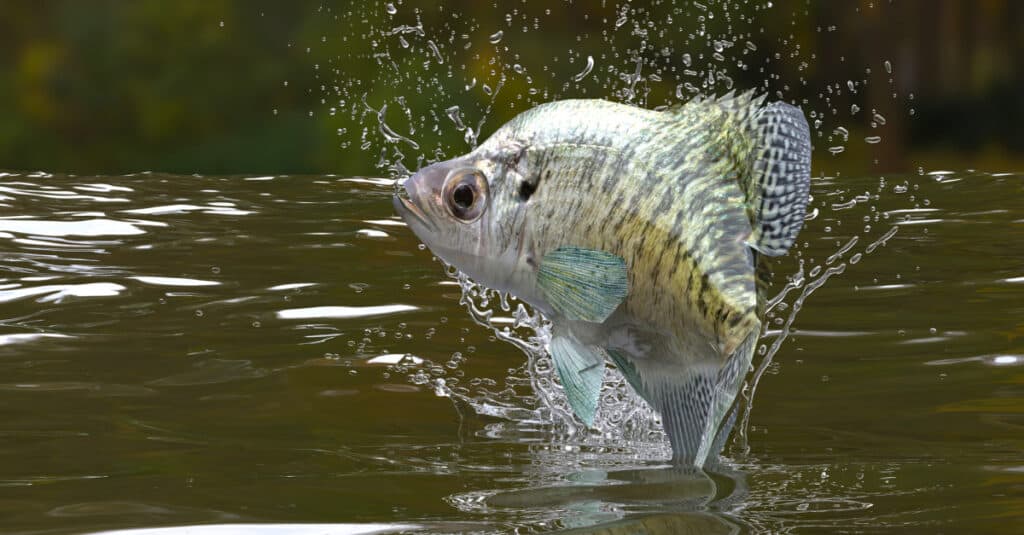 The aquatic vegetation at Alvarado Park creates the perfect fish habitat. There are cattails, water willows, and bulrush. The waters are rich in channel catfish, crappie, white bass, largemouth bass, and more! Are you fishing for crappie? Then plan on casting under the docks. The water here is murky, so don't plan on sight fishing.
The lake has a surface area of 437 acres and a maximum depth of 20 feet. It's located three miles west of I-35W and right off US 67. This is a spot you can plan on spending the day at.
5. Falcon Lake
The aquatic hydrilla is sparse around Falcon Lake. However, the waters are still famous for housing large channel catfish and largemouth bass. There's a daily gar bag limit for alligator garfish. You can't have over 5 gar's, but there isn't a minimum length. Take your fishing game to the next level by hiring a guide from the Falcon Reservoir. You can get a list of available guides from the Zapata Chamber of Commerce.
Some of the best baits at Falcon Lake include crank and spinner baits. Use these baits around the offshore structure, like rock piles and road beds. Finally, prepare for the summer heat. Arrive early or late to the lake, and pack a gallon of water.
6. Devils River
Crisp, clear spring-fed water feeds the Devil's River. It's a wilderness experience unlike any other on this list of the best fishing spots in Texas this summer. With impressive canyons, rugged banks, and rough ridges, this site takes effort to reach. But it's worth every second of travel. You can fish, swim, and paddle when you're on the river.
7. Brothers Pond
Visit a modest location with lovely views, and a nice walking trail. There's also a nearby playground at Brothers Pond, a picnic area, and practice fields. This isn't a spot to spend the whole day. But it's worth hitting up if you're in the area or want to take the kids for a quick fishing trip. The pond sits right in College Station, Texas, and it's easy to find. You're bound to see some cute ducks while you're there.
8. Guadalupe River

After fishing, hop in the Guadalupe River; it's a popular swimming spot. You'll love the stunning views this fishing spot offers. Plus, it's a quick drive from Austin. Here you'll be able to catch large and smallmouth bass, trout, Guadalupe bass, and sunfish. It made our list of the best fishing spots in Texas this summer because you can paddle the river. There are four miles of river frontage. Bring a kayak or canoe, and join a paddling group for an exhilarating trip.
9. Cryan Memorial Park Pond
Not every spot has to be about catching the most fish. Sometimes it's about catching the most memories in the most convenient way possible. For a natural fishing spot that has a lot of amenities, head over to Jacqueline A. Cryan Memorial Park.
The site has a swimming pool, skate park, walking trail, picnic areas, and a fun fishing pond. It's the perfect vacation spot for the whole family. During the summer, you can pack a cooler, bring a blanket, and set up for the day. You can bring any food and drink into the park if you clean up afterward. Check out the location's event calendar for special summer fun, like live music.
10. Fairfield Lake

You'll have plenty of room to fish at Fairfield Lake. The 2,400-acre lake is a popular spot for fishing, swimming, jet skiing, and water skiing. You'll find several fish species here, such as catfish and bass. Expect a crowd during the busy summer months. Anglers from all over the state come to Fairfield to participate in tournaments. Bring a kayak or canoe for the best access. You'll also want a pair of binoculars. There are a lot of different birds that visit the lake during the warm season. There are alligator's in Texas too!
Summary of the 10 Best Fishing Spots in Texas
Here is a list of the top fishing spots in Texas this summer:
| Rank | Location | Best For |
| --- | --- | --- |
| 1 | Mountain Creek | Largemouth bass, channel catfish, white bass, and white crappie |
| 2 | Lake Conroe | Trophy-sized catfish |
| 3 | Toledo Bend Reservoir | Lunker striped bass, crappie, carp, catfish, bream, carp, buffalo, and white bass |
| 4 | Alvarado Park Lake | Channel catfish, crappie, white bass, largemouth bass, and more |
| 5 | Falcon Lake | Lunker channel catfish, largemouth bass, and alligator garfish; fishing guides available |
| 6 | Devils River | Fishing, swimming, and paddling |
| 7 | Brothers Pond | Lovely views, trail walking, and fishing; includes a playground, picnic area, and practice fields |
| 8 | Guadalupe River | Swimming, stunning views, and paddling; catching large and smallmouth bass, trout, Guadalupe bass, and sunfish |
| 9 | Cryan Memorial Park Pond | Pond fishing; includes swimming pool, skate park, walking trail, and picnic areas |
| 10 | Fairfield Lake | Swimming and jet skiing; includes several species of fish, such as catfish and bass |
The photo featured at the top of this post is © tim j smith/Shutterstock.com
---