Kentucky is primarily known for horse racing, bourbon, fried chicken, tobacco, and bluegrass music. Lakes in Kentucky offer visitors a variety of recreational opportunities. Although the larger lakes were built for flood control and hydroelectric generation, they offer a variety of recreational opportunities, making a trip to Kentucky an excellent choice for fishing, boating, and swimming.
Rivers, parks, mountains, and caves are just a few of Kentucky's natural wonders and beauty. Apart from Alaska, the state boasts the world's longest cave system and more accessible miles of water than any other state! The state is also replete with natural and man-made lakes scattered throughout its vicinity, but some are larger than others. Below, we'll explore the 10 biggest lakes in Kentucky.
The 10 Biggest Lakes in Kentucky
10. Taylorsville Lake
Taylorsville Lake is a 3,050-acre man-made lake in Spencer County, Kentucky. The US Army Corps of Engineers began its construction in 1974, and it is now an important source of revenue for Spencer County and a favorite fishing spot. Taylorsville, the county seat of Spencer County, inspired the lake's name. Taylorsville Lake is replete with sights of blue herons feasting on the abundant shad in the lake. White crappie, black crappie, channel catfish, blue catfish, largemouth bass, striped bass, and freshwater drum perch are the most common fish species in the lake.
9. Rough River Lake
With its 5,100 acres, Rough River Lake offers a wide range of outdoor recreational options. The US Army Corps of Engineers oversees Rough River Lake's land and water for wildlife, fisheries, and leisure in collaboration with the Commonwealth of Kentucky. Boating, swimming, and hiking are among the recreational activities available at Rough River Dam State Resort Park. However, most visitors come for the wonderful fishing since the lake is home to a variety of bass.
The average crop in Rough River Lake is approximately 300 pounds of fish per acre. However, there are several locations at the lake where the yield is higher. Catfish, crappie, white bass, largemouth bass, spotted bass, hybrid striped bass, and bluegill are among the fish species found in this lake. Rainbow trout are supplied to the lake every month, and the total number of rainbow trout stocked each year reaches around 11,600.
8. Laurel River Lake
Laurel River Lake, nestled in the unspoiled grandeur of the Daniel Boone National Forest, is a popular tourist site for thousands of people each year. The lake has 5,600 acres (2,300 ha) and features calm coves and a cliff-lined shoreline that provides leisure and quiet thought opportunities. Boating, fishing, skiing, and scuba diving are among the lake's leisure activities.
The Laurel River is also among Kentucky's cleanest and deepest lakes. Black bass, rainbow trout, walleye, crappie, bluegill, and catfish fishing are all popular in its waters. The lake is home to a resident population of gigantic Canadian geese and a migratory number of bald eagles. It's also possible to see some local fauna, such as deer, that visit the shoreline.
7. Nolin River Lake
Nolin River Lake, which covers 5,795 acres and is located in the counties of Edmonson, Grayson, and Hart, was dammed from the Nolin River by the Corps of Engineers in 1963. The lake, however, ranges in size from 2,890 acres (11.7 km2) in the winter to its maximum capacity in the summer. Thanks to its unusual blue-green water, Nolin River Lake is among Kentucky's top five lakes for catfish, bass, crappie, and walleye fishing. The bulk of the Nolin River's route passes through Mammoth Cave National Park, making it highly picturesque and offering some of Kentucky's best canoeing. Boating, camping, fishing, picnics, water sports, and animal viewing are all available at the lake.
6. Green River Lake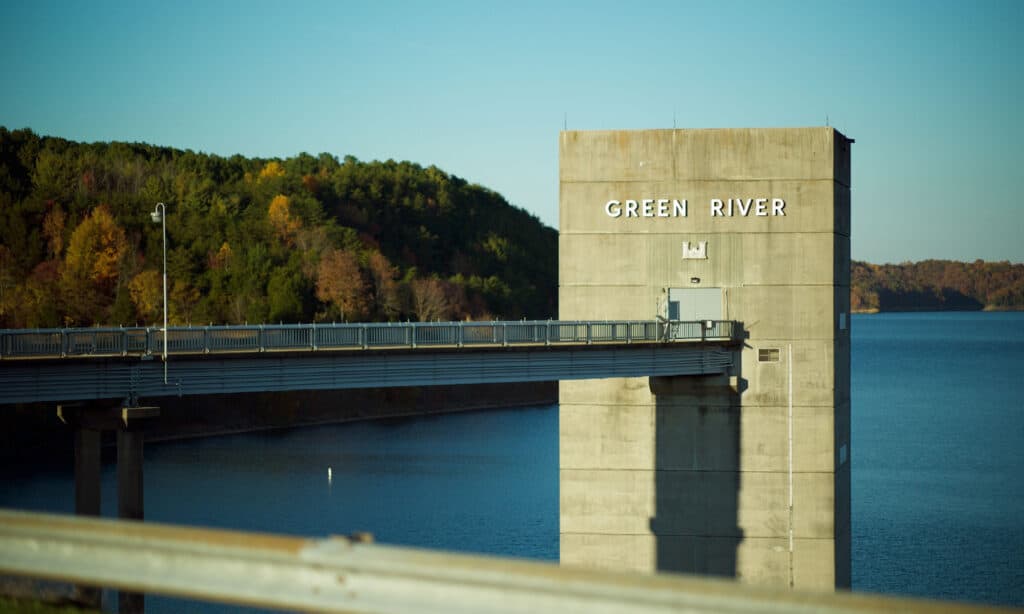 While Green River Lake was designed to reduce flooding, it is now a popular tourist destination. Green River Lake is an 8,210-acre (33 km2) reservoir in Kentucky's Adair, Taylor, and Casey counties. It has 1,331 acres of land that is now a state park with various attractions for visitors who enjoy nature and want to see the beauty of the Campbellsville, Kentucky area. Beginning in April, the state park will be awash in local and migratory breeding songbirds, which stay until the middle of the summer. Waterfowl abound on the lake throughout the winter, as seen from the state park's coastline. The fishing for largemouth bass, channel catfish, muskellunge, and white crappie is also great in the lake's waters.
5. Cave Run Lake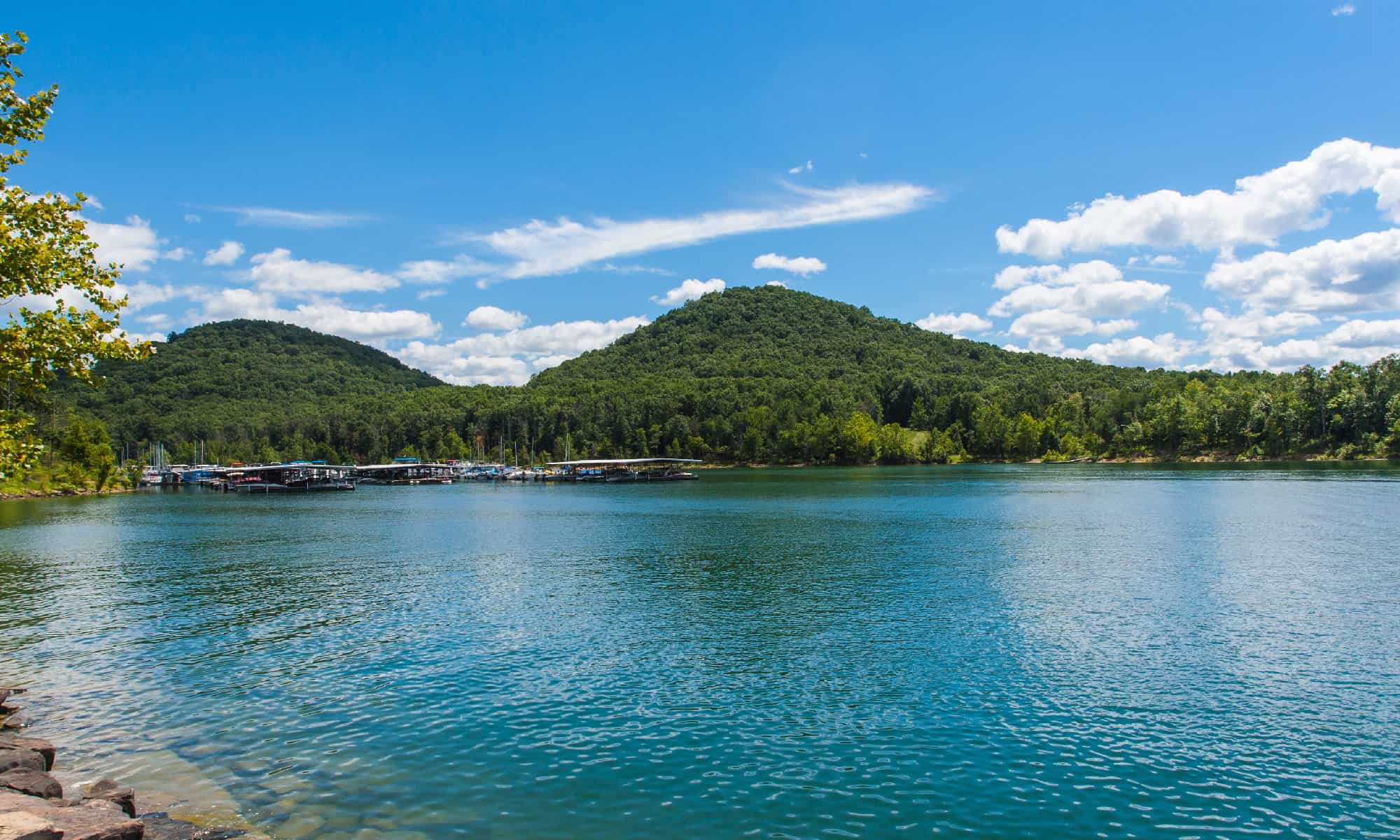 Cave Run Lake, nestled in the northernmost area of the Daniel Boone National Forest, is an 8,270-acre lake set in the magnificent highlands of eastern Kentucky. The US Army Corps of Engineers constructed it to defend against flooding, but it also provides a habitat for various fish and wildlife. Cave Run Lake protects the lower Licking River valley from flooding, supplies water to the local settlements, enhances the Licking River's water flow, and serves as a habitat for various fish and wildlife.
Visitors to the lake will discover numerous options for leisure and enjoyment. The multiple activities available to visitors are boating, hunting, wildlife viewing, camping, fishing, hiking, and visiting historical sites. Cave Run Lake has a diverse range of fishing options. Crappie, musky, largemouth bass, smallmouth bass, and different panfish can all be found in Cave Run.
4. Barren River Lake
Barren River Lake is smaller than most Kentucky lakes, yet it still has an outstanding surface area of over 10,000 acres, encompassing sections of Allen, Barren, and Monroe counties. The Louisville Army Corps of Engineers built the lake in 1964 in south-central Kentucky. It sits close to Mammoth Cave National Park, home to the state's longest cave system. Three big islands dot the lake, each roughly one square mile in size. Two enormous islands are located in the lake's broadest area, while near the main boat ramp and campsite is another little island. The Barren River Lake State Resort Park boasts a shoreline that stretches for 141 miles (227 km). Its major draw is fishing, although it also offers boating and water skiing.
3. Lake Barkley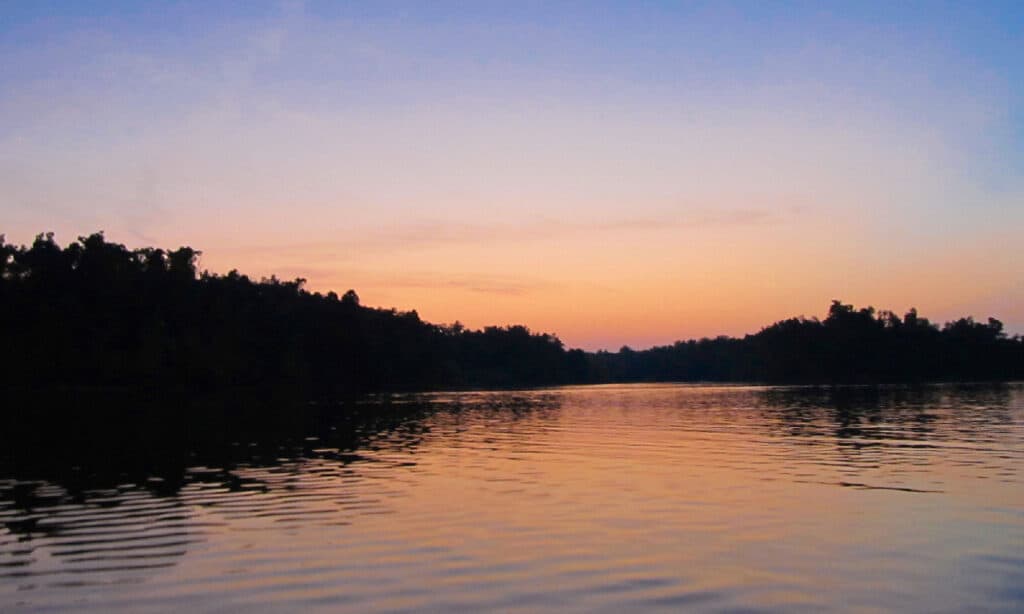 Lake Barkley, located directly across from Kentucky Lake, has a magnetic attraction for visitors and lake enthusiasts. With 57,920 surface acres and over 1,000 miles of shoreline, Lake Barkley is a massive recreational lake in western Kentucky. The lake was established in 1966 by the United States Army Corps of Engineers by damming the Cumberland River following the construction of Barkley Dam. The Land Between the Lakes National Recreation Area, which includes camping, hiking, horseback riding, and wildlife exhibits is surrounded by Lake Barkley and Kentucky Lake to the west.
Seated at the eastern coast of the lake, Lake Barkley State Resort Park is one of those places with a little bit of everything. Bluegill, channel catfish, crappie, Kentucky bass, and largemouth bass are among the many species of fish found in Lake Barkley. You can rent fishing boats, canoes, and ski boats at the lake's main marina.  
2. Lake Cumberland
Over four million people visit Lake Cumberland every year, making it among the largest and most visited lakes in the eastern United States. Its construction was primarily motivated by the need for flood control and hydroelectric power generation. At the maximum power pool height, the lake comprises 65,530 acres (265 km2) and has a shoreline of 1,255 miles (2,020 km). Lake Cumberland is a famous fishing spot with a reputation for producing great striped bass. Brown trout, rainbow trout, lake trout, sturgeon, and walleye are all state records. Apart from that, there's another reason why so many people come here every year: the houseboats!
At Lake Cumberland, the unofficial Houseboat Capital of the World, boating is a favorite pastime. Lake Cumberland State Resort Park is located on the lake's northern bank and offers a variety of activities such as swimming, hiking, and horseback riding.
1. Kentucky Lake
No other lake in Kentucky compares to Kentucky Lake in terms of size. The Kentucky Lake, which straddles Tennessee and Kentucky and covers five counties in each state, is the largest man-made lake in the eastern United States by area, encompassing 160,309 acres (648.7 km2). On this large lake's northern and western banks are Kentucky Dam Village State Resort Park and Kenlake State Resort Park. In the neighboring area, you'll find the Tennessee National Wildlife Refuge, which provides plenty of wildlife viewing and bird watching opportunities.
The most prevalent animals you'll see at the refuge are white-tailed deer, with raccoons, squirrels, and foxes among the smaller species. More than 300 bird species, 51 mammals, 89 reptiles, and amphibians call the refuge home. The lake is also known for being one of the top fishing spots in the state. The lake's fishing for largemouth bass, catfish, crappie, and bluegill attracts residents and visitors from western Kentucky. Buffalo carp, white bass, and yellow perch are all state records at this lake.
Summary Of The 10 Biggest Lakes In Kentucky
| Rank | Lake | Size |
| --- | --- | --- |
| 10 | Taylorsville Lake | 3,050 acres |
| 9 | Rough River Lake | 5,100 acres |
| 8 | Laurel River Lake | 5,600 acres |
| 7 | Nolin River Lake | 5,795 acres |
| 6 | Green River Lake | 8,210 acres |
| 5 | Cave Run Lake | 8,270 acres |
| 4 | Barren River Lake | 10,000 acres |
| 3 | Lake Barkley | 57,920 acres |
| 2 | Lake Cumberland | 65,530 acres |
| 1 | Kentucky Lake | 160,309 acres |
Up Next:
More from A-Z Animals
---
The Featured Image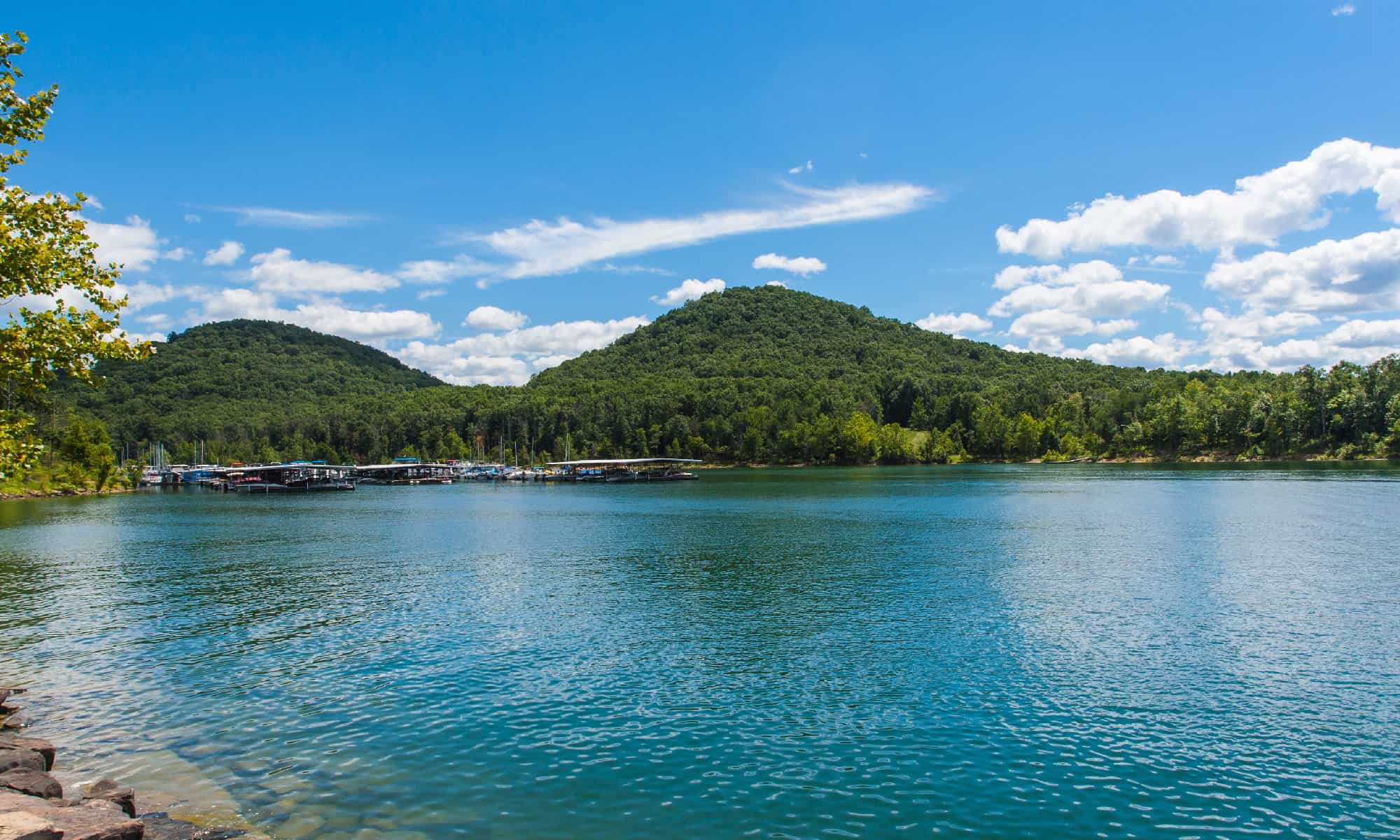 ---