Tampa, Florida has a wide range of options to campers looking to get away from it all, whether you prefer a luxurious glamping paradise or enjoy a more basic, barebones setup. Below, we'll take a look at five of the absolute best camping spots–in no particular order–near Tampa that cover a variety of unique camping experiences no matter your personal preference.
1. Cotee River Bend, New Port Richey
Located just around 40 minutes outside of Tampa, Cotee River Bend in New Port Richey is a cozy, secluded campsite that also isn't too far away from civilization. Although it's on the smaller side at just 5 acres, its 14 sites for both RVs and tents still feel expansive thanks to the lush natural forest they're nestled next to. 
This site is great for both new and experienced campers alike, as, despite its quiet, private, and natural atmosphere, it still has plenty of basic amenities like electric and water hookups and cell service. What's more, its location has a uniquely remote feel. Its RV and tent sites are also inexpensive at as low as $25 per night. 
In terms of activities, Cotee River Bend is just two miles away from the Jay B. Starkey Wilderness Park, which has extensive bike and hiking trails. You can also go fishing and swimming here, and you'll have access to a paddle boarding/kayak/canoe launch just one mile away at the James Grey Preserve. If you'd rather go boating, you're also 10 minutes away from a boat launch along the lower Cotee River. No matter what activities you're looking to get into while camping near Tampa, Cotee River Bend has you covered despite its modest size.
2. Moondancing Meadows, Ocala
If glamping with the highest degree of luxurious seclusion is more your thing, Moondancing Meadows is the perfect spot to get away for a little while and still get in touch with nature. Although Ocala is a little further from Tampa than some of the other locations on this list, camping here is more than worth the extra miles, as Moondancing Meadows' magical atmosphere and gorgeous glamping tents are one-of-a-kind. If you'd rather bring your tent, you also have that option, at a much lower cost to boot. 
This unique "back-to-nature wellness glamping facility" (as per the About page listed by the owner on Hipcamp) covers five acres, though many guests note it feels much more expansive. In addition to its five ultra-comfortable glamping tents, the site also offers four more barebones campsites for folks wishing to bring their tents. You can camp or glamp according to your preference with features like a community shower and outhouse, a community fire pit, and a more elaborate kitchen kit outfitted with accessories like a propane stove. Notably, many of its tents are pet-friendly.
In terms of nearby activities, Moondancing Meadows also has you covered. You'll be around 10 minutes from the World Equestrian Center as well as Rainbow Springs State Park and KP Hole Park if you're into kayaking or tubing. The facility also hosts events, and they update their Facebook page often to keep guests up-to-date.
3. Cedarkirk Camp and Conference Center, Lithia
At over 170 acres, the Cedarkirk Camp and Conference Center is one of the Tampa area's more lush and expansive campsites. It's also one of the area's oldest year-round sites, having been founded back in 1971. Whether you're into horseback riding, paddling, hiking, or fishing, this sprawling campground has spots for as low as $30 per night. Each site has toilets as well as electric and water hookups for RVs.
Cedarkirk is an excellent spot for large groups, single campers, and anyone in-between thanks to the sheer size of the property and the diversity of its sites and activities. It's also family-friendly, with plenty to keep your kids busy like ziplining, a climbing wall, disc golf, a pool, and much more. 
The location is great, too, nestled just 40 minutes outside of Tampa, and there are lots of other sights to see in the nearby town of Lithia. Consider checking out iFly Indoor Skydiving, R&R Horse Ranch (and petting zoo!), or the Alafia River State Park while you're there.
4. Wilderness Shores, Lakeland
An enormous site at around 750 acres, Wilderness Shores is a stunning Texas Longhorn cattle ranch settled along 3 miles of shoreline prime for camping. But cattle aren't the only animal friends you can meet here–this unique "agritourism" spot is also home to a herd of Nigerian Dwarf goats you can feed and hang out with! It's got loads of RV and tent sites with varying amenities and price points, so you have lots of options depending on your and your group's preferences.
Located around 45 minutes outside of Tampa, you can camp at this one-of-a-kind spot for as low as $50 or so per night. Pull your RV right up along the shoreline and enjoy activities like boating, fishing, hiking, and paddling. If you're not interested in getting close to the water, you can simply bask along the shoreline and enjoy some birdwatching.
This uniquely pet-friendly spot is ideal for groups, single campers, or families with kids hoping to get hands-on with the ranch's animal friends. What's more, even though this spot feels remote, you're still just 5 or so miles away from a local Super Walmart and plenty of other shops and civilizations. If you don't mind traveling a bit further, you're also just over 30 miles south of Disney World and Busch Gardens in Orlando.
5. Happy Campers Rescue Ranch, Dunnellon
We'll close out this list with another delightfully animal- and pet-friendly campsite: the Happy Campers Rescue Ranch in Dunnellon. Sure, it's a bit more of a drive than the other spots here at about 1.5 hours north of Tampa, but it's more than worth the extra miles. As its name suggests, this campground is also a dedicated animal rescue, home to farm animals like goats, chickens, and pigs–and yes, you can feed and pet them!
If you're not excited about visiting a petting zoo, though, do not worry–Happy Campers Rescue Ranch offers plenty of other activities. You could, for example, rent a paddle boat, kayak, or water scooter to explore the waters of the nearby Rainbow Springs State Park. Alternatively, you could go hiking on the campground's trails, go fishing, or even get horseback riding classes.
Furthermore, if you are traveling with pets of your own, the ranch even offers pet-sitting services. Its sites are as low as $30 per night, but you can rent one of their Cozy Camper Under the Stars sites for around $75 per night for a camper fully outfitted with the essentials and lots of extras, too.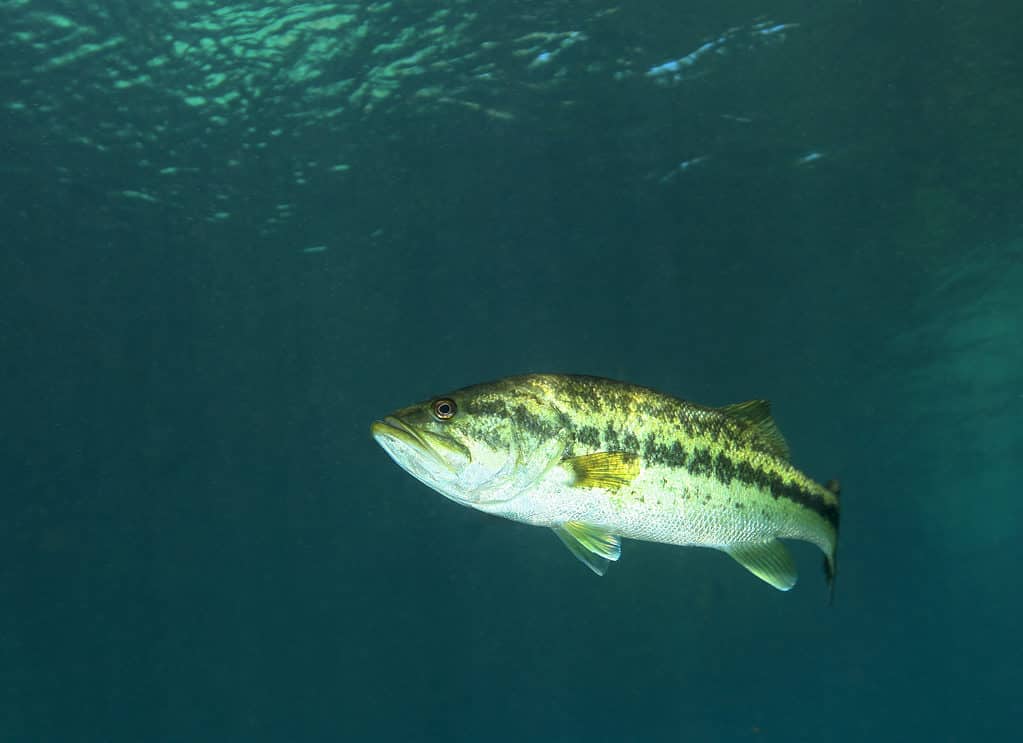 ---
The Featured Image
---