Are you dying to start your own garden but are short on space? Do you only have a small patio or balcony but want to move past an herb garden? Good news! There are many vegetables that not only grow well in containers but will produce an abundant harvest throughout the season. The best part is that, regardless of your growing zone, you can use containers to extend your harvest season into the fall or winter since they are mobile. Below, you will find 27 vegetables that are easy to grow in containers.
Let's take a look.
1. Arugula
This cool season leafy green often struggles in the heat of summer. However, in a container, you can easily offer enough shade for it to continue producing tasty leaves. Plant this vegetable as soon as the soil can get worked. Make sure you have a nutrient-rich blend in your pot and that there are adequate drainage holes. Arugula can get harvested young (after roughly 30 days) and matures within 60 days.
2. Beans
You can grow either pole beans or bush beans in a container. But there is one caveat. Pole beans love to climb. So, if you plant them, you will need to provide trellis support (and have room for that trellis support). Plant your seeds an inch deep in a well-balanced, nutrient-rich potting mix. The pots need plenty of drainage holes to allow water to escape.
3. Beets
While beets are a root vegetable, they have relatively shallow roots. That makes them a great addition to pots, provided you plant them in the right size. Select one that is at least ten inches deep with plenty of drainage. Pre-soak your seeds for 24 hours to improve the germination rate. Once beet greens grow approximately six inches, you can start harvesting them as leafy greens while you wait for the bulb to form.
4. Bok Choy
This cold-weather leafy green does not tolerate the summer sun well. So planting them in containers is a good solution. You can move them around to avoid the most intense heat, even in the heart of the summer. Plus, bok choy is a fast-growing green, allowing you to get plenty of successive plantings.
5. Broccoli
Broccoli may not be the first vegetable that comes to mind when considering container gardening. But it grows exceptionally well in a properly sized pot. Look for a container between 12 and 18 inches deep so the roots have room to stretch. Larger containers can even fit two or three plants. Plant them a few weeks before your last average frost date to ensure they have plenty of time to develop.
6. Cabbage
This relative of broccoli also thrives in containers. You will want to find a large enough pot, at least 12 inches deep. Plant the seeds roughly a month before the last frost date in nutrient-rich soil.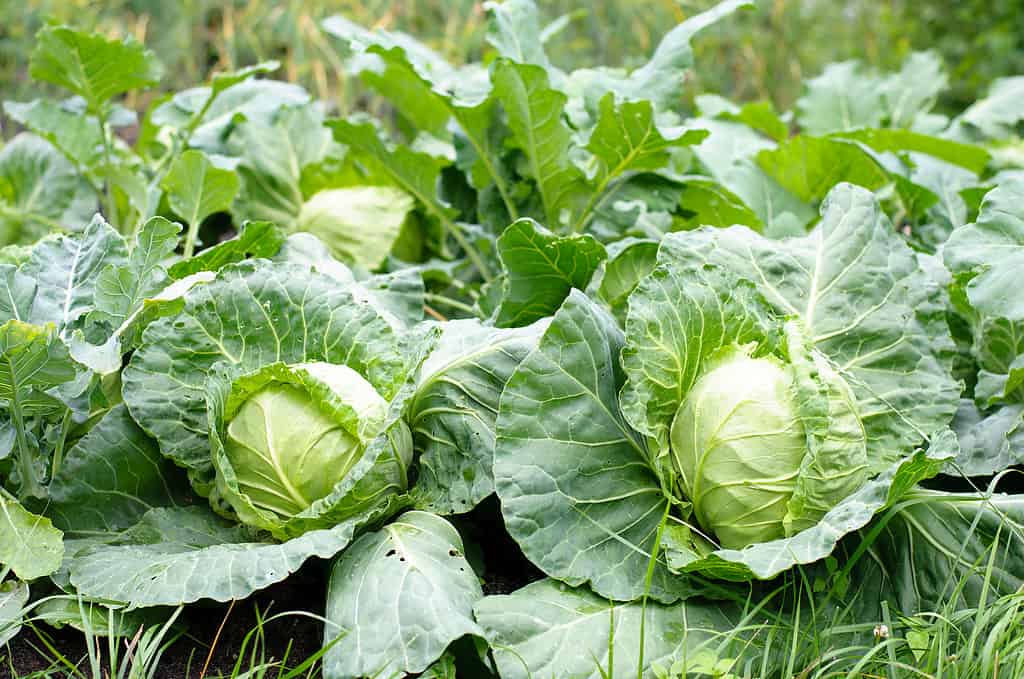 7. Carrots
Another root vegetable that grows surprisingly well in containers is carrots. They need loose soil to grow deeply and develop the carrots you love. Match the type of carrot you want to plant to the proper container size. Since carrots are a cool season crop, you can get a lengthy growing season out of them, even in containers. Make a successive planting plan to get the most out of your space!
8. Chard
Chard is a cool-season crop that is nutrient-dense. It makes a fantastic addition to things like stir-fries. Additionally, it is easy to grow. Plant your seeds a few weeks before the last frost. Then, you can succession sow throughout the season. Just be sure to offer shade during the hottest part of the year.
9. Collard Greens
If you haven't tried collard greens, now is the time. This flavorful leafy green grows extremely well in containers. A twelve-inch pot is sufficient for a single plant. However, if you want to plant additional plants or include other vegetables or flowers next to it, opt for a larger 24-inch barrel. Plant your seeds in nutrient-rich potting soil before the first frost.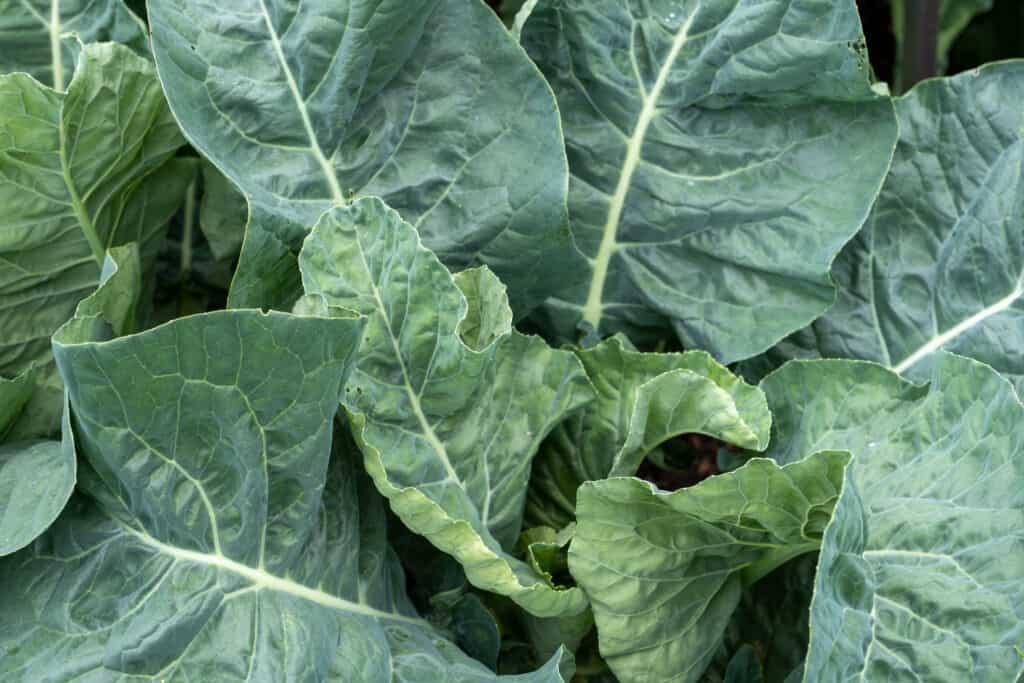 10. Cucumbers
Successfully growing cucumbers in a container only requires a stable trellis. Cucumbers are a naturally sprawling plant. So, you will want to train the tendrils up a trellis to keep it contained within the pot. This vegetable is relatively quick-growing and produces a large harvest. Feel free to use multiple containers and stagger your plantings to keep yourself in fresh cucumbers all summer.
11. Eggplant
Eggplant plants get very heavy, but that doesn't mean you have to avoid planting them in containers. Just make sure to select a pot that is large enough for their root system and wide enough to have a stable footing. Plant or transplant your seeds in a high-quality potting medium that drains well, and keep your plants watered regularly. 
12. Garlic
It may come as a surprise that garlic grows well in pots. However, it is an ideal plant for smaller spaces. Garlic takes a long time to develop and needs to be left alone while it does. So, planting this pungent member of the Allium family in a small container is a great choice. Select a container that can withstand temperature fluctuations since your garlic will be in the soil for roughly nine months.
13. Kale
Kale is perfectly suited for container gardening. The plants typically grow relatively compact, so they don't need large containers. Small to medium-sized will suffice. Since they are a cool season crop, they do best in the spring, fall, and even into winter.
14. Lettuce
Plant this quick-growing vegetable in containers as soon as spring. Most varieties cannot withstand summer's heat. So you can replant your seeds in the fall for an additional harvest. Depending on your growing zone, you may be able to move the container under shade to extend the harvest. Lettuce needs moderate sun and water. Overall, it is an easy plant to grow.
15. Mustard Greens
Mustard greens are another tasty, cool-weather crop that thrives in containers. Mustard greens like arugula, bok choy, and lettuce do best in cooler weather. Plant them in rich, well-draining soil in the spring and fall. 
16. Okra
Since okra grows up more than out, it is perfectly suited for a container. The primary thing this flavorful vegetable needs is the sun. Okra thrives in warm, sunny environments. But the best part about containers is that you can move them as needed to ensure your okra gets plenty of sunlight. Once they start producing, you will be pulling in a significant harvest.
17. Onions
Onions don't need much room to grow, which makes them ideal for container gardening. But they do take a long time to grow, so you will want to find a spot where your pot can live for some months. Feel free to plant any variety that catches your attention. Green onions grow exceptionally well in pots.
18. Peas
Peas are a cool weather plant that thrives in containers. Many varieties will need some support to keep your pea plants upright. One of the bonuses to planting peas in pots is that you can get extra mileage out of the containers. Peas won't grow mid-summer in most growing regions. So you can plant them in the spring and in the fall. Then, in the middle of the summer, plant a short-season crop.
19. Peppers
Pepper lovers can rejoice. This flavorful vegetable is easy to grow in containers! Feel free to plant your starts in a container, whether you like bell or hot peppers. They are relatively low-maintenance. Plant your starts in nutrient-rich, well-draining soil and place the container in a spot that receives full sun. Make sure to give your plant(s) consistent water throughout the growing season.
20. Potatoes
Protect your potato plants from the blight that can travel in soil by planting them in containers or grow bags. You will need large containers and plenty of soil. But the investment will be worth it. Plant your potatoes early in the season and keep them watered consistently.
21. Radishes
If you like a bit of kick in your salad or pickles, consider planting radishes in your containers. This fast-growing vegetable doesn't need a large space or deep soil to thrive. It only needs well-draining, high-quality soil. And the best part is that you can enjoy your harvest in roughly thirty days.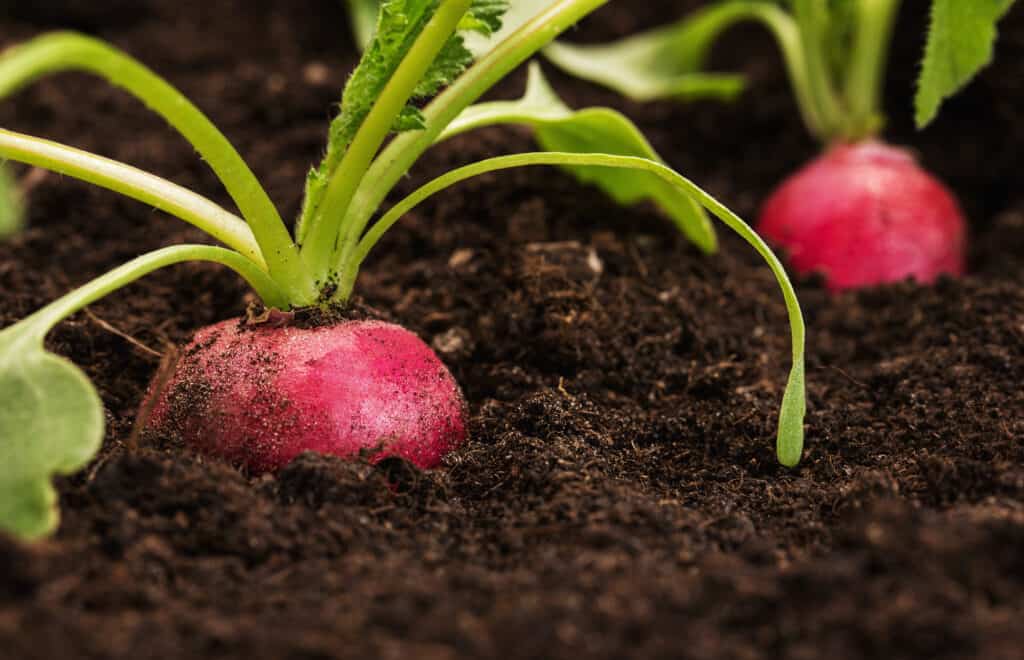 22. Rhubarb
The biggest challenge to growing rhubarb in containers is keeping your plants consistently watered. Rhubarb requires moist sun and plenty of sun. The latter isn't a challenge, but the former can be. Containers tend to dry out faster than raised beds or in-ground gardens. Look for a deeper pot, roughly 20 inches deep and wide (or larger), to ensure your plant thrives.
23. Spinach
Spinach is one of the easiest plants to grow in containers. They don't need much. Place your seeds in a pot roughly six inches deep in well-draining soil. As long as it gets plenty of partial sun and a moderate amount of water, you will have an ample harvest in no time. 
24. Summer Squash
This delicious vegetable is perfect for containers if you find a summer squash variety with a compact growing habit. Squash needs very healthy, fertile soil, lots of water, and plenty of sun. Once you provide those necessities, you will find yourself overrun with squash before you know it.
25. Sweet Potatoes
Sweet potato vines grow quite long, so if you are interested in planting them in containers, you will want some sort of support. Beyond that, sweet potatoes don't need much. Plant the slips in loose, high-quality soil. Ensure the pot is at least 10 gallons (which means plenty of soil), and water the plant consistently. Then, all you have to do is wait!
26. Tomatoes
Growing tomatoes in containers couldn't be easier. All you need is a larger pot and a way to stake the plant or a tomato cage. You can start them inside, or the purchase starts. Either path requires transplanting, which needs to happen deeper than most plants. Pinch off the lowest leaves and nestle your start deeply into nutrient-rich, well-draining potting soil.
27. Turnips
Like beets, turnips don't need too much space. Plant your seeds in a pot that is at least eight inches deep in nutrient-rich, well-draining soil. They are a relatively quick-growing crop, so you can typically get an early harvest in 45 days and a full harvest in 60 days.
Summary of 27 Best and Easiest Vegetables That Grow in Pots
| Number | Plant |
| --- | --- |
| 1 | Arugula |
| 2 | Beans |
| 3 | Beets |
| 4 | Bok Choy |
| 5 | Broccoli |
| 6 | Cabbage |
| 7 | Carrots |
| 8 | Chard |
| 9 | Collard Greens |
| 10 | Cucumbers |
| 11 | Eggplant |
| 12 | Garlic |
| 13 | Kale |
| 14 | Lettuce |
| 15 | Mustard Greens |
| 16 | Okra |
| 17 | Onions |
| 18 | Peas |
| 19 | Peepers |
| 20 | Potatoes |
| 21 | Radishes |
| 22 | Rhubarb |
| 23 | Spinach |
| 24 | Summer Squash |
| 25 | Sweet Potatoes |
| 26 | Tomatoes |
| 27 | Turnips |
The photo featured at the top of this post is © eugenegurkov/Shutterstock.com
---