Welcome to Minnesota, a true angler's paradise renowned for its myriad lakes rich in aquatic diversity. Nicknamed the Land of 10,000 Lakes, Minnesota boasts more than just sheer quantity. Each lake is a unique ecosystem, supporting various fish species and offering unique fishing experiences that cater to anglers of all skill levels.
In this article, we delve into the heart of Minnesota's best fishing spots. We spotlight eight exemplary lakes, each selected for their rich fish populations, beautiful environments, and unique fishing opportunities they present. 
Whether you're a seasoned angler, a beginner starting your fishing journey, or simply a nature enthusiast seeking to learn more about Minnesota's lakes, this article is your ticket to the state's best fishing spots. 
So prepare your fishing gear, and let's set sail and explore the incredible fishing adventures that await in Minnesota!
1. Lake of the Woods
Let's kick off our fishing adventure with none other than the marvelous Lake of the Woods. Spanning over 1,000 square miles, this angler's paradise straddles the U.S.-Canada border. That's right—it's so vast, one country couldn't contain it!
Location: In the Heart of Nature
This behemoth of a lake calls Baudette, Minnesota home. With more than 14,000 islands dotting its vast expanse, you might mistake it for the ocean! But it's not all about size. Lake of the Woods nestles into a landscape so beautiful it would make a postcard jealous. So whether you're entering from the Rainy River to the south or Warroad on the lake's southwest shore, breathtaking views come as standard.
Meet the Locals: Fish Species in the Lake
Onto the main event—the fish in this Minnesota lake. Lake of the Woods offers a trifecta of delights for anglers. First up, walleye. These guys love the deep waters, and the lake's got plenty of it. Up next, northern pike. You'll find these toothy critters lurking around the weeds. And let's not forget the sauger, a close cousin of the walleye. They love the lake's rocky bottom and might just give you a fight.
It's All About Timing: The Fishing Seasons
Here's a tip for you: when it comes to fishing, timing matters. The walleye and sauger bite best in the cooler months. We're talking early spring and late fall. As for the northern pike, summer's your best bet.
2. Lake Minnetonka
The fabulous Lake Minnetonka is no ordinary body of water. Just west of the Twin Cities, it's got character, charm, and chock-full of fish!
Location: A Stone's Throw from the Twin Cities
You'll find Lake Minnetonka conveniently nestled just 15 miles from downtown Minneapolis. With an impressive 125 miles of shoreline, it winds through some of Minnesota's most upscale neighborhoods. It's where city convenience meets serene, natural beauty.
Fishing Line-up: Who's on the Roster?
Lake Minnetonka sports a powerful trio of targets for anglers. Largemouth bass love to hang out near the docks. You'll find northern pike patrolling the weedy areas. And the walleye? They're in deeper waters, lurking and waiting for your bait. Making this one of the best fishing spots in Minnesota as well.
The Art of Timing: When to Drop Your Line
When should you visit? For bass and northern pike, they're up for a fight throughout summer. Walleye, though, like the cooler shoulder seasons—early spring and late fall.
All Aboard: Boat Fishing at Its Best
Do you know what's great about Lake Minnetonka? The boating. There's no better way to cover its intricate bays and channels than by boat. Plenty of public boat ramps around, so get your vessel in the water and start exploring. Bonus tip: boat fishing is a thrilling way to catch largemouth bass here!
3. Mille Lacs Lake
Ready for our next fishing destination? Put on your angler's hat and meet Mille Lacs Lake! Known as the "Walleye Factory," this lake's about to make your fishing dreams come true.
Location: The Great Up North
Head up to central Minnesota, and you'll stumble upon the mighty Mille Lacs. It's one of the state's largest inland bodies of water, second only to Red Lake. Surrounded by charming small towns, the lake offers a truly Minnesotan experience. And it's only a two-hour drive north from the Twin Cities!
Meet the Gang: A Trio of Fantastic Fish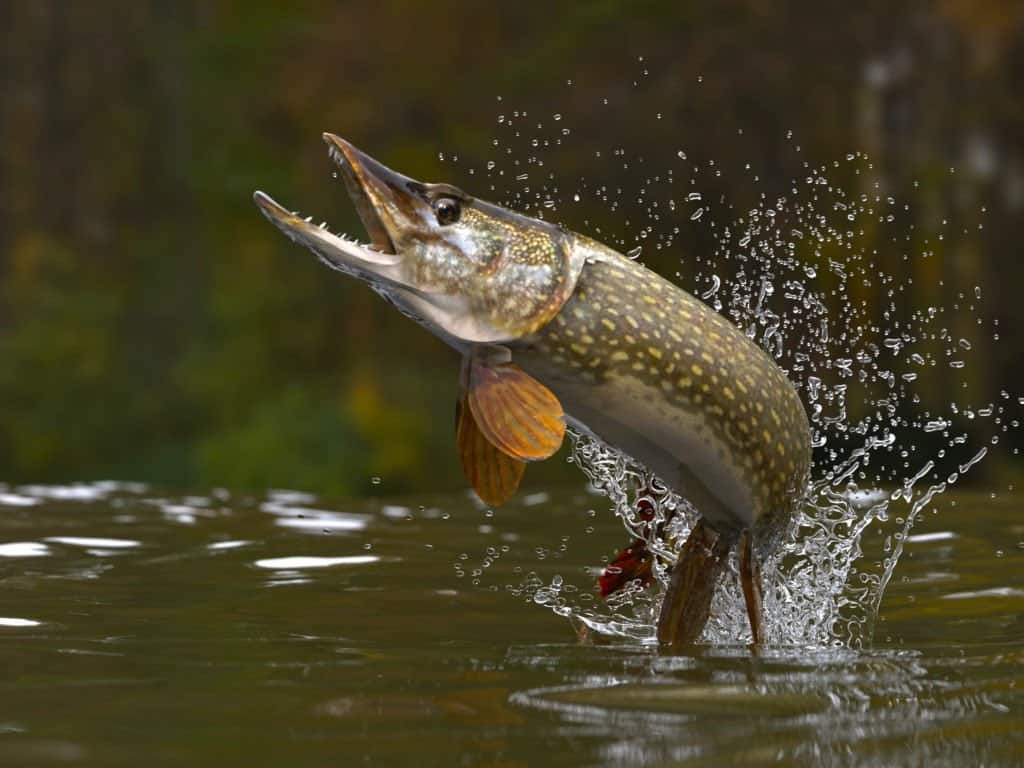 The fish of Mille Lacs Lake are ready for their close-ups. First in line is the lake's pride and joy—walleye. This lake's practically synonymous with walleye fishing. Next, we've got smallmouth bass. Known for their fight, they'll give you a run for your money. And, of course, the mighty northern pike. They're big, fierce, and ready to bite.
Timing Is Everything: When to Fish
Timing-wise, you've got options. Spring and fall are prime times for walleye. Smallmouth bass and northern pike, on the other hand, are summer stars. No matter the season, you're in for a fishing treat at Mille Lacs in Minnesota.
4. Lake Vermilion
Get set to cast your lines into the enchanting waters of Lake Vermilion! Nestled in northern Minnesota, this lake is where fishing stories are born. Its mesmerizing beauty and abundant fish population make it an angler's utopia.
Location: Deep in the Heart of Nature
You'll find Lake Vermilion up in northeastern Minnesota, surrounded by breathtaking wilderness. It's where the prairies meet the woods, creating a natural oasis like no other. With over 300 miles of shoreline and more than 365 islands, it's like a new adventure every day!
The Catch of the Day: Fish Species
Let's talk about what's swimming in these waters. Lake Vermilion is a home run for walleye, muskellunge, and smallmouth bass. Whether you're looking to catch a feisty muskie, a sly walleye, or a fighting smallmouth bass, you've come to the right place.
When to Cast: Best Fishing Seasons
When is the best time to fish? Spring and fall bring the walleye running, while the muskie and smallmouth bass favor the warm summer months. But, let's be honest, any day fishing at Lake Vermilion is a good day!
5. Lake Winnibigoshish
Let's cruise over to another fishing hotspot—the legendary Lake Winnibigoshish, affectionately known as 'Lake Winnie.' This lake offers size, scenic beauty, and of course, fish galore!
Location: At the Heart of Minnesota's Northwoods
Situated in north-central Minnesota, Lake Winnie lies in the Chippewa National Forest. The lake's sprawling expanse paints a stunning picture against the backdrop of Minnesota's picturesque Northwoods.
Dive into the Fish Population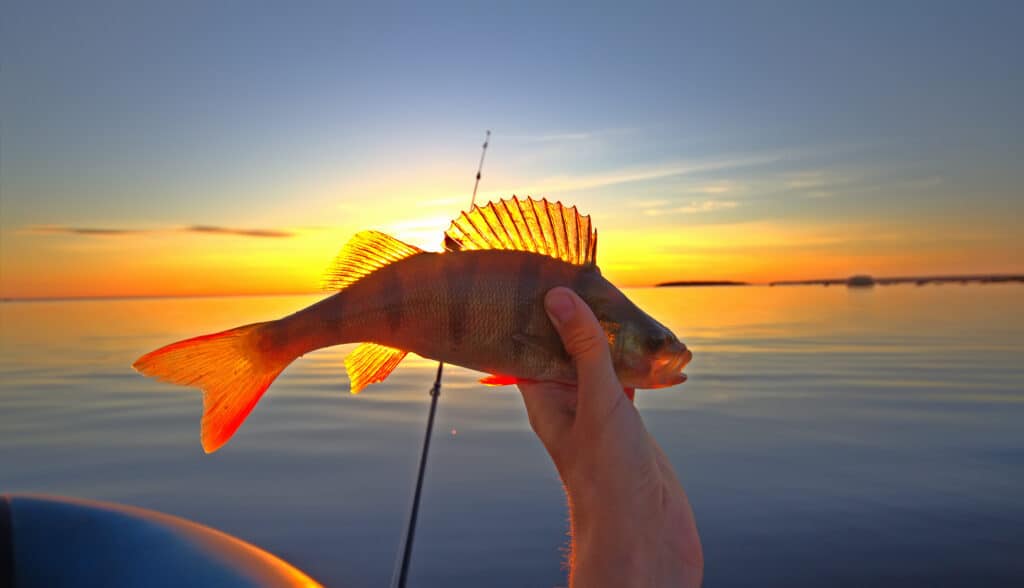 Lake Winnie boasts a wealth of walleye, northern pike, and yellow perch. Whether you're chasing the elusive walleye, battling the feisty northern pike, or targeting the tasty yellow perch, Lake Winnie's got you covered.
Timing It Right: Fishing Seasons
Best times to fish, you ask? The walleye are most active in spring and fall, while the northern pike and yellow perch love the summer warmth. So pack your gear accordingly and get ready for a fishing frenzy!
6. Boundary Waters Canoe Area Wilderness
Are you ready to mix a little adventure with your fishing? Welcome to the Boundary Waters Canoe Area Wilderness, a pristine haven where canoes and fishing rods go hand in hand.
Location: Wilderness in the North
Lose yourself in nature's beauty in northeastern Minnesota, where the Boundary Waters stretch across over a million acres. It's a landscape dominated by sparkling lakes, lush forests, and a whole lot of peace and quiet.
In the Depths: Fishing the Boundary Waters
Smallmouth bass, walleye, and lake trout populate these serene waters. The smallmouth bass and walleye love the summer warmth, while the lake trout prefer the chill of spring and fall. With countless secluded spots to drop your line, it's a whole new level of fishing bliss.
A Unique Fishing Experience: Canoe and Fish
What makes the Boundary Waters truly special? The canoeing! We're talking about crystal-clear waters, stunning scenery, and untouched fishing spots that can only be reached by canoe. It's a tranquil experience that merges the thrill of fishing with the serenity of canoeing.
7. Leech Lake
Let's set our compass for our next stop, the unforgettable Leech Lake! Don't let the name fool you; it's a premier fishing destination that's ready to surprise and delight!
Location: Central Minnesota's Gem
In the heart of north-central Minnesota, you'll find Leech Lake. It's the third-largest lake in the state, fringed by charming resorts and the vibrant town of Walker. Its sparkling blue waters and vibrant scenery are picture-perfect.
In the Shallows and Depths: The Fish Await
So, what's biting in Leech Lake? Three words — walleye, muskellunge, and largemouth bass. Whether you're chasing the challenge of a muskie, the elusive walleye, or the hard-hitting largemouth, Leech Lake delivers.
Seasons of Plenty: When to Fish
When should you visit? Spring and fall bring out the walleye, while the largemouth bass and muskie love the warmer summer months. Pick a season and get ready to reel in the excitement!
8. Lake Superior
Let's set sail to the greatest of the Great Lakes, the magnificent Lake Superior! But, of course, this is no ordinary lake. It's the largest freshwater lake in the world by surface area. And guess what? It's one heck of a fishing spot!
Location: Bordering Beauty
Straddling the border of the U.S. and Canada, Lake Superior's Minnesota stretch is nothing short of spectacular. With the city of Duluth serving as a perfect starting point, the lake offers stunning landscapes and endless fishing opportunities.
Cast a Line: The Fish are Biting
Time to dip into the fishy inhabitants. Lake Superior offers a treasure trove of species like lake trout, walleye, and smallmouth bass. So whether you're dreaming of a trophy lake trout, a crafty walleye, or a tough smallmouth bass, this lake is ready to make your fishing dreams come true.
Peak Fishing Times: Seasonal Splendors
When to pack your fishing gear and head to Lake Superior? Spring through fall is prime time for lake trout and smallmouth bass. For walleye, though, spring and fall are your best bets. So pick your season and prepare for some epic angling action!
Key Takeaways
As we wind up our angling adventure through Minnesota's stunning landscape, it's clear to see why this state is a fisherman's dream. With an incredible array of lakes, each teeming with a unique mix of fish species, Minnesota offers endless opportunities for unforgettable fishing experiences.
From the urban allure of Lake Minnetonka to the natural splendor of the Boundary Waters Canoe Area Wilderness, each lake we've explored is a testament to the state's rich biodiversity and its commitment to preserving these natural treasures. So, whether you're seeking the thrill of landing a mammoth muskie or the peaceful pleasure of a day of panfishing, you're sure to find a Minnesota lake that fits the bill.
But our journey doesn't end here. Beyond the eight lakes highlighted in this guide, remember that Minnesota has thousands more. Each lake has its own unique charm and aquatic life waiting to be discovered.
---