Wyoming is home to about 78 fish species. Rainbow trout, channel catfish, yellow perch, and the list goes on. If you want to try catching some of these award-winning fish, this article is for you. Whether fishing from the shore, on a boat or paddling out on a kayak, let's explore the best spots to cast your line.
Make the most of your trip. Read on to learn about the 10 best fishing spots in Wyoming this summer.
1. Flaming Gorge Reservoir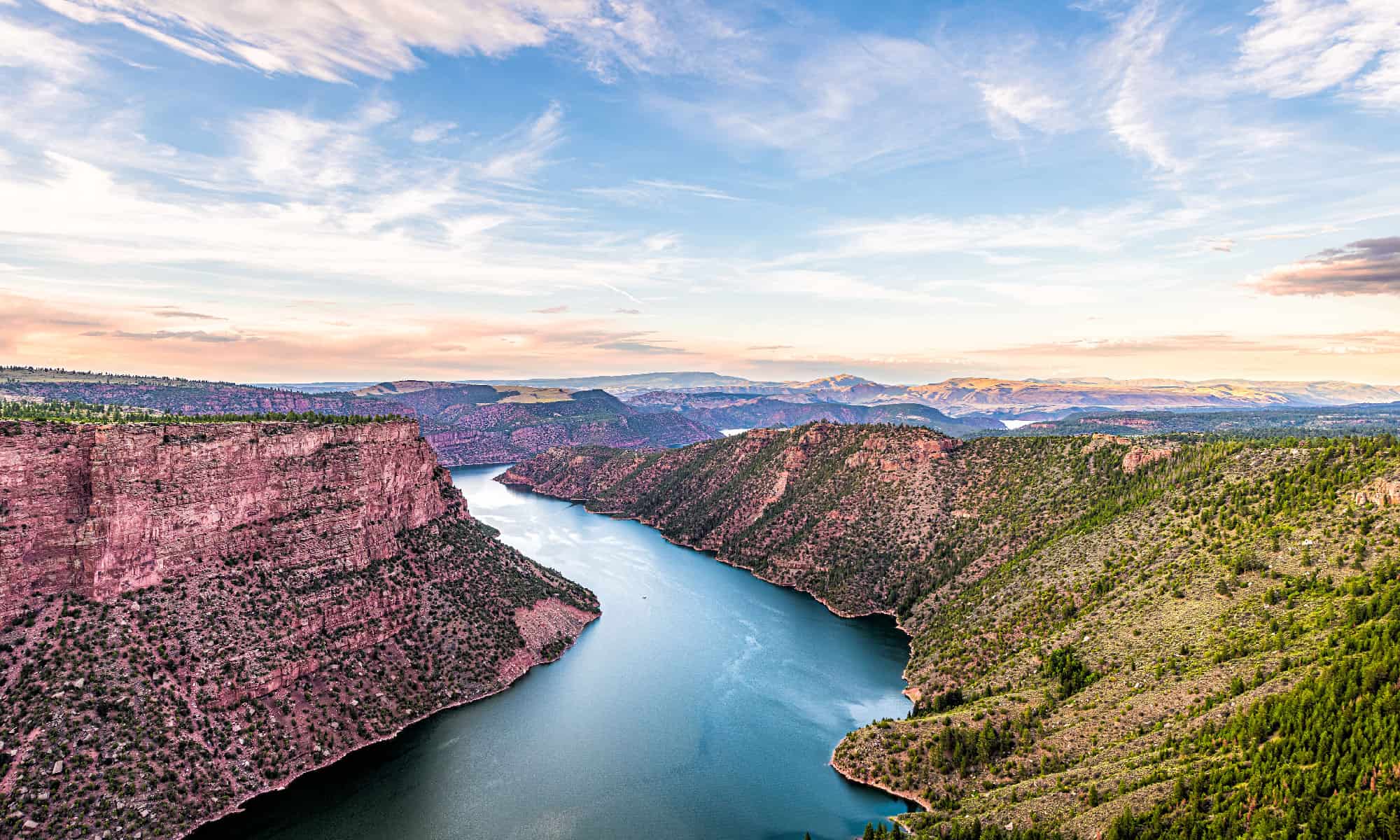 Catch trophy trout at the most scenic destination in all of Wyoming; Flaming Gorge Reservoir. Summer is the best spot since the rainbow trout doesn't overwinter here. The pool is 91 mi long and is a crown jewel for anglers. The records for the largest fish caught in Wyoming belong to this reservoir. Along with its large size and gigantic fish, you'll also have a ton of variety. The lake is abundant with channel catfish, salmon, smallmouth bass, and burbot.
2. Gray Rocks Reservoir
Gray rocks reservoir is 1,800 acres and sits in the East Central part of Wyoming. There are over 20 more miles of shoreline where you can launch a boat, kayak, or canoe from. There are also areas along the south side of the Lake with available RV hookups and campsites. You can camp at Gray Rocks Reservoir and fish from just outside your tent! Here you'll be able to catch largemouth bass, smallmouth bass, channel catfish, black crappie, walleye, yellow perch, and tiger muskie.
3. Glendo Reservoir
Do you want to catch walleye? Then look no further than Glendo Reservoir. Glendo State Park has many great fishing opportunities, including walleye, perch, bass, catfish, crappie, and a few more. Pretty much anywhere you go in, the park provides excellent fishing spots. A lot of the anglers choose to fish from a boat, but there's shoreline fishing available as well. From May to September 30th, you can use the fish cleaning station at Bennett Hill. When you're done fishing, have fun exploring the other amenities the park offers. Wyoming Park is famous for wildlife viewing, hunting, swimming, and archery.
4. Big Horn Lake

If you want to fish from a boat in one of the most exciting areas Wyoming has to offer, head over to Bighorn Lake. The lake is over 70 miles long and provides thousands of acres for boat fishing. With a depth between 70 and 450 ft, there is plenty of deep waters for you to fish in.
The Wyoming end of the lake is 70 ft deep, and it's right at the state line. The water gradually becomes more shallow as you go south.
The best ways to fish in Bighorn Lake include trolling using crankbaits or trolling using bottom bouncers. You might also want to try jigging using weighted jigs with live bait. Crawfish, leech, and minnows will help you make regular catches.
5. Boysen Reservoir
Boysen Reservoir is a nature lovers' treat and angler hot spot. The reservoir has a large surface area covering 19,560 acres and a maximum water depth of 117 ft. The waters are home to rainbow trout, cutthroat trout, brown trout, walleye, perch, and crappie. You'll also be able to catch other game fish such as largemouth bass, bull trout, and bluegill. The non-game species include fathead minnow, sand shiners, and northern red horse suckers. If you don't have a fishing license already, get one at the Boysen Lake Marina or one of the nearby merchants.
6. Keyhole Reservoir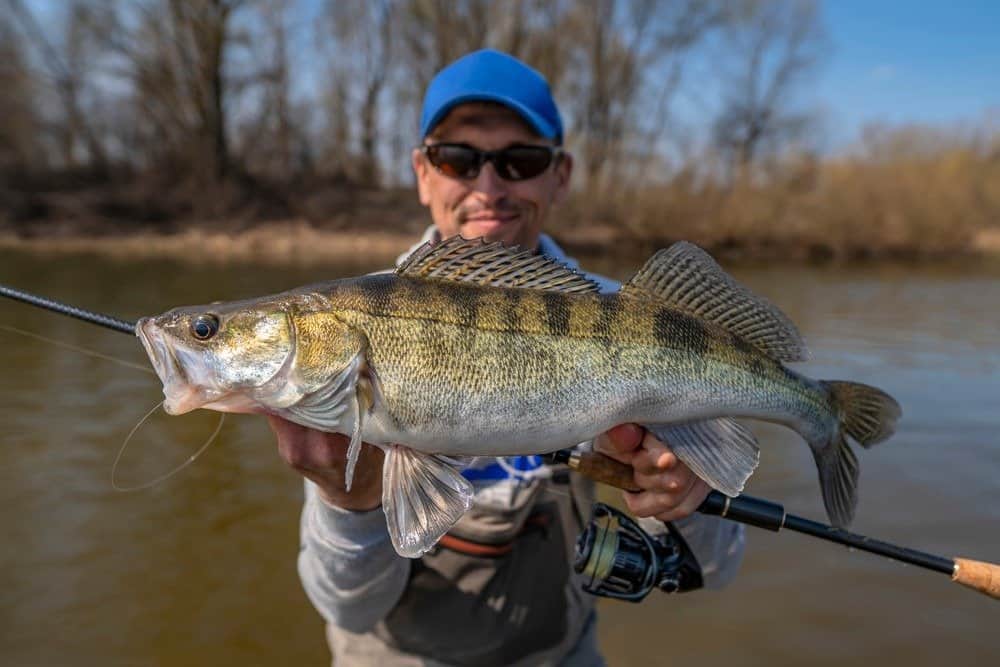 Whether you want to spend the day boat fishing or surf fishing, head over to the Keyhole Reservoir. The reservoir has a depth of 113 ft and is 13,700 acres in size. It has a total water capacity of 334,200 acre-feet, providing the perfect fish habitat. You'll have access to crappie, perch, smallmouth bass, and catfish.
Do you want to catch walleye? Stay by the sandbars along Deer Creek Bay. This reservoir is also the only area where you'll find northern pike in all of Wyoming.
7. Lewis Lake
The best fly fishing conditions are at Lewis Lake in Yellowstone National Park. The best fishing spots are at the lake's southern end and right by the outlet. You'll be able to catch all sorts of non-native trout. Brown, brook, and lake trout are regular catches. You'll want to bring your kayak or canoe to access the shallow waters. If you're looking for a bit of an adventure, make your way up Lewis River from the lake, heading towards Shoshone lake. The current will be strong, fast, and exciting.
8. Heart Lake
Fish the abundant waters of Heart Lake by accessing one of Wyoming's most popular backcountry trails. When you get to the Lake, set up camp for a couple of nights. Just be bear-wise, and travel with a hiking partner. Heart Lake trail is home to a ton of grizzlies. They, too, want to catch the tasty fish you're looking for. Hiring a wilderness guide is a good idea if you're entirely new to the area.
9. Saratoga Lake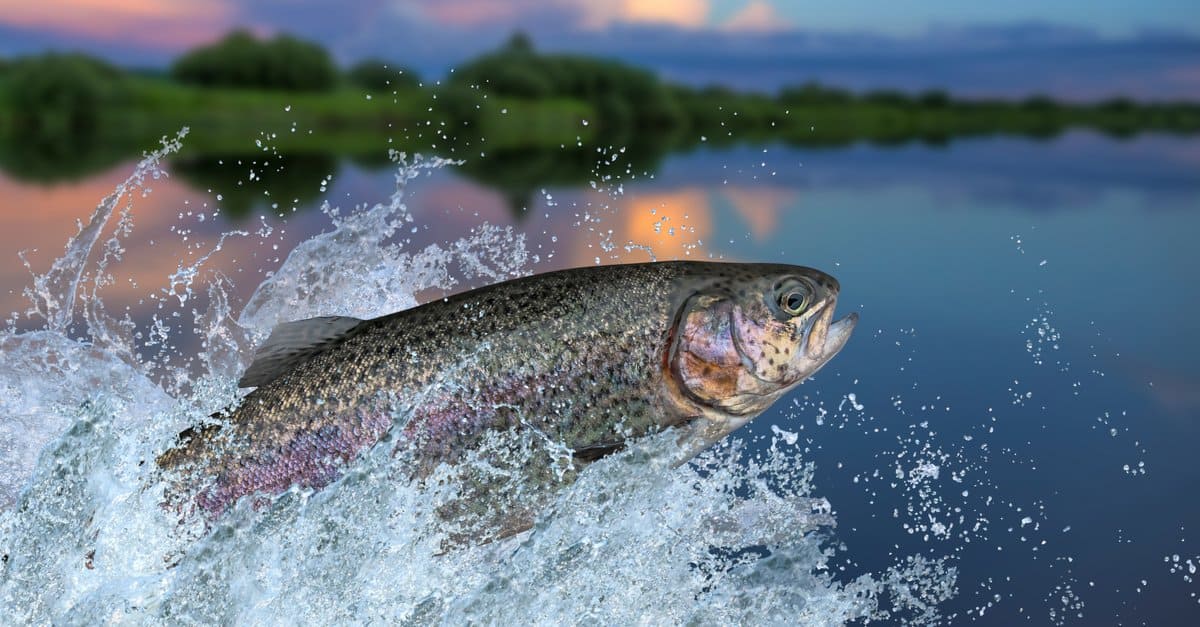 Spend the day around whitetail deer as you fish Saratoga lake. The lake has tons of wildlife viewing opportunities and a diverse fish population. Totaling 851.6 acres, the public access area is open year-round. Get ready to catch rainbow and brown trout. Sometimes during the summer, the lake offers unlimited fishing to help balance out the ecosystem. Along with trout, you'll also be able to catch largemouth bass and walleye.
10. Green River
Do you have a drift boat? Then you can fish the lower sections of the Green River. The river is 14.11 miles long and has an elevation of 6,115 ft. The mighty river ranges from 100 to 300 ft and width and 3 to 50 ft in depth. There are a ton of public access areas, as well as commercial guides giving tours over the summer. At Green River, you'll be able to catch brown trout, brook trout, rainbow trout, mountain whitefish, cut bow hybrid trout, and more. It's one of the most popular fly fishing areas, thanks to its tailwater fisheries.
Summary Of The 10 Best Fishing Spots In Wyoming This Summer
| Rank | Fishing Spot | Location |
| --- | --- | --- |
| 1 | Flaming Gorge Reservoir | Southwest corner of Wyoming |
| 2 | Gary Rocks Reservoir | Wheatland |
| 3 | Glendo Reservoir | Glendo, Platte County |
| 4 | Big Horn Lake | Bighorn Canyon National Recreation Area, northern Wyoming |
| 5 | Boysen Reservoir | 20 miles south of Thermopolis |
| 6 | Keyhole Reservoir | Northeast corner in Crook County |
| 7 | Lewis Lake | southern part of Yellowstone National Park |
| 8 | Heart Lake | at the base of Mount Sheridan in Yellowstone National Park |
| 9 | Saratoga Lake | Saratoga |
| 10 | Green River | Sweetwater County |
---