You will like watching the fall leaves in the best spots for leaf peeping in Colorado if you are a fan of this phenomenon! The state's foliage is beautifully colored in red, yellow, and orange thanks to the colder temperatures. The main attraction is undoubtedly Colorado's famed Aspen tree, which is glistening with golden leaves. 
The autumn colors will be at their best from mid-September to mid-October when the weather begins to cool. The northern mountains' higher elevation region starts to shift first. Autumn in Colorado appears to sweep the state, sometimes overnight, as the cold descends from the beautiful surrounding mountains.
In order to ensure that you don't miss this fantastic season, let's explore all of the stunning locations in Colorado to spend this autumn.
Trail Ridge Road
Spanning Estes Park in the east to Grand Lake in the west, the Rocky Mountain National Park is traversed by the highest continuous paved road in North America. With the highest height of 12,183 feet and more than eight miles over 11,000 feet, Trail Ridge Road offers amazing views for anyone who enjoys looking at leaves. It is also a popular location for photographers. 
Additionally, it is prepared for electric vehicles, so power up and get set to go. The Rocky Mountain Conservancy provides volunteer activities in the park in addition to organized hikes and excursions.
Buffalo Pass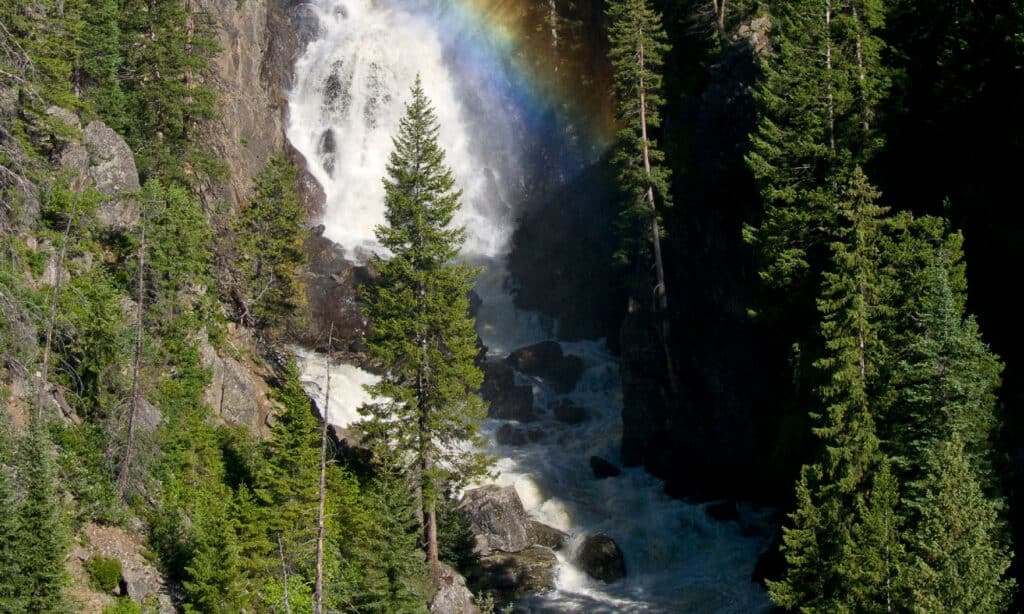 The road starts out as a two-wheel-drive dirt road but becomes increasingly bumpier as you approach closer to the top. It's ideal to have high clearance and four-wheel-drive if traveling the entire way to Walden. If you go slowly though, you could possibly get by with two-wheel-drive. 
Steamboat Springs has a ton of year-round recreation opportunities, featuring two hot springs — Old Town and Strawberry Park — as well as other state parks situated throughout the county. A quick 10-minute stroll will take you to Fish Creek Falls, where you can get a closer look at the changing seasons.
Independence Pass
Independence Pass, a seasonal detour to Aspen, rises to a height of 12,095 feet and offers breathtaking views at every turn. It's Colorado's second-highest pass with an updated road, other than Cottonwood. It is one of the best spots for leaf peeping in Colorado, and usually closes at the beginning of November. 
The remote village of Twin Lakes, which is located almost exactly halfway between Leadville and Buena Vista, is home to two enormous lakes and an abandoned settlement. There are only a few places to stay, a restaurant, and a general store. 
Aspen, on the other hand, is bustling, especially at this time of year. Fall camping and must-stop destinations include Maroon Bells. The abandoned settlement of Independence, which is on the Aspen side of the pass, is a great spot to get some fresh air.
The San Juan Skyway
The San Juan Skyway is a remarkable 236-mile road that circles through the San Juan Mountains in southwest Colorado. For some of Colorado's outstanding fall foliage, travel along the Million Dollar Highway, a section of road that runs between Silverton and Ouray. 
The Million Dollar Highway snakes through the mountains and is an amazing trip at any time of year. When you come in the autumn, the sheer cliffs provide stunning views that are studded with fall foliage and excellent spots for leaf peeping in Colorado.
Consider scheduling a ride on the Durango and Silverton Narrow Gauge Railroad if you'd prefer not to drive. The railroad runs excursions that correspond with this region's autumn leaf change, which usually happens in late September.
Maroon Bells
The Maroon Bells in Colorado's Maroon Bells and Snowmass Wilderness are hailed as the most picturesque peaks in North America and a must-see site for fall foliage. This breathtaking environment is traversed by some of Colorado's most gorgeous hiking paths. 
The most frequented trailheads are served by buses (permit required). Remember that this place is very busy. For the best chance at privacy, visit during the week or around sunrise.
While there, you can visit the Independence ghost town, drive across the picturesque Independence Pass, and hike the Maroon Bells Scenic Loop.
Kebler Pass
Another fantastic spot for leaf peeping in Colorado is Kebler Pass because it has one of the biggest aspen fields in the state. There appear to be aspen trees everywhere you turn in the pass, which spans 30 miles of territory between Crested Butte and Highway 133. 
The route takes you past aspens, former mining communities, and lumber camps as it ascends to a height of more than 10,000 feet. Kebler Pass is one of Colorado's most scenic routes because of all of this.
Start your adventure at Ohio Creek Road to visit "The Castles," which are the remains of volcanic ash. Over 30 million years ago, mud and volcanic ash burst out of the West Elk Volcano, creating the Castles. When leaving your car and parking it, proceed with caution. It's also vital to remember that during the winter, portions of the pass's paved sections are blocked.
Grand Mesa Byway
The world's biggest flat-topped mountain looks stunning in the fall. Grand Mesa Byway, one of the nicest drives on the Western Slope, rises fast to a height of around 11,000 feet above sea level before winding its way past lakes and woods. The colorful valley bottom is visible from a diversion west to Land's End Overlook. Follow Forest Road 100 to 105 for 10 miles or about 40 minutes.
One of the larger cities in the area, Delta, is not too far from Cedaredge, which also has a few good places to dine and stay. The peaceful mountain village of Mesa, which is to the north, has a few additional places to eat and stay as well. Twenty miles will get you to Vega State Park from Mesa.
Drive the West Elk Loop south of Cedaredge if you have one more night to travel. The Blue Mesa Reservoir is located in the Curecanti National Recreation Area, which is traversed by Highway 92 as it travels through Crawford. This will take you to Gunnison, from whence you can travel further east.
Kenosha Pass
At Kenosha Pass, take a walk along the renowned Colorado Trail and see the glistening aspen hillsides. This popular hiking and scenic drive destination is only an hour and a half from Denver and offers fantastic spots for leaf peeping in Colorado due to its stunning fall landscape. 
For recreation, head east for Segment five of the route or west toward Georgia Pass for Segment six. To admire the aspens, you don't have to hike very far. Enjoy the scenery at the pass, travel to nearby Fairplay, or bike or trek the Colorado Trail.
This region has heavy traffic because it is the best place nearby to view fall foliage. Carry your dog's waste, remove all your litter, and keep to the trails that have been marked. From Denver, a day's journey is the best option. You can tent camp in the Kenosha Pass Campground or along Georgia Pass.
Steamboat Springs
Steamboat Springs is a charming mountain town in Colorado at any time of year, but if you are traveling to Colorado in the autumn, you won't want to miss the stunning fall foliage. A gravel road called Buffalo Pass climbs up eight miles toward the Continental Divide amid an amazing variety of aspen trees. It is located just west of Steamboat Springs. 
The Steamboat Lake Loop is a fantastic additional option for leaf-peeping in the Steamboat Springs region. The reflection of the vibrant aspen trees of the lake with Hahn's Peak in the distance is the centerpiece of this tour.
If you arrive at Denver International Airport, visitors can catch a connecting flight to Steamboat Springs, which is 22 miles away, at Yampa Valley Regional Airport. It is a 160-mile drive from Denver International to Steamboat Springs if you want to drive.
Up Next
More from A-Z Animals
---
The Featured Image
---