Mississippi usually has very mild winters with average temperatures ranging from 35°F to 55°F, depending on how close you are to the Gulf. So, you would be surprised by how frigid the coldest temperature in Mississippi got. Generally, the winter season in Mississippi is also short, with the chilly temperatures hanging on from December to February.
As you can imagine, with above-freezing temperatures, Mississippi winters are more wet than snowy. The ski resorts are often making their own snow for patrons to enjoy.
However, Mississippi has seen some extremely cold days in the past and has weathered through it admirably.
Coldest Temperature in Mississippi
The coldest temperature ever recorded in Mississippi was on January 30, 1966, in Corinth. On that date, it got down to -19°F! This may be no surprise as Corinth is the northernmost city in Mississippi, lying right on the state line with Tennessee. But even still, the average lowest temperature that this little city experienced was 33°F in the winter. So, getting that far below zero was a bit of a shock. Luckily, Corinth only had one day of extreme cold and was back to above zero the next day. You can read more about the coldest day in Corinth by reading the article Discover the Coldest Place in Mississippi.
Coldest Winter on Record
A record-breaking winter occurred in 1989, when some of the coldest temperatures in Mississippi were in the single digits for three days in a row. But Mississippi wasn't the only state to suffer through this harsh temperature turn; several states spanning the Southeast were affected.
It was a winter storm known as the Christmas Coastal Snowstorm of 1989 that swept through. It was the largest snowstorm in history for the area, dropping 15.3 inches of snow in Wilmington, NC, all the way to 3.6 inches in Savannah, Georgia. Even Florida saw snow flurries, and the citrus industry took a big hit that season.
After the snow, record-cold temperatures came rolling in. Conditions plummeted to 4°F in Jackson, Mississippi, on December 23, 1989. Jackson then experienced temperatures in the teens for a few days. As you can imagine, there were widespread power outages and water outages from extreme weather. But at least they didn't have the coldest temperature in Mississippi during Christmas!
Animals and the Coldest Temperatures in Mississippi
Obviously, with those extreme weather conditions, plants and animals had a rough go of it. But, some animals adapted to the unexpected Mississippi weather better than others.
Bald Eagles
Cold snaps don't bother bald eagles as much as other birds in Mississippi. In fact, their feathers have fantastic insulating qualities, and they can adjust their feathers easily to regulate heating. Bald eagles have two layers of feathers. The stiff, outer feathers tightly overlap over fluffy down feathers. The outer feathers serve to wick away moisture and reduce energy loss. Plus, Mississippi fish seem to stun easily with colder temperatures, allowing for a fish buffet for the eagles, according to this WLOX news report.
Mississippi Woodchucks
Woodchucks populate the northern part of the state and have an advantage when it comes to winter temperatures: they hibernate. Considered "true hibernators," woodchucks will lower their body temperature to below 68°F and their heartbeat to five beats a minute. This allows the woodchuck to preserve body function while conserving energy. In addition, the woodchuck will sleep through the harshest months and food shortages and wake just in time for spring.
The Bobwhite Quail
The bobwhite quail feasts upon insects like beetles, wasps, and flies during the spring and summer months. But, as food gets scarcer in the winter months, the bobwhite quail consumes pine seeds, acorns, and ragweed seeds. Changing diets helps it survive the nippy weather until spring. Luckily, the bobwhite can survive temperatures below zero; however, it takes a lot of energy. As long as it has ample access to seeds, it can even outlast the coldest temperature in Mississippi.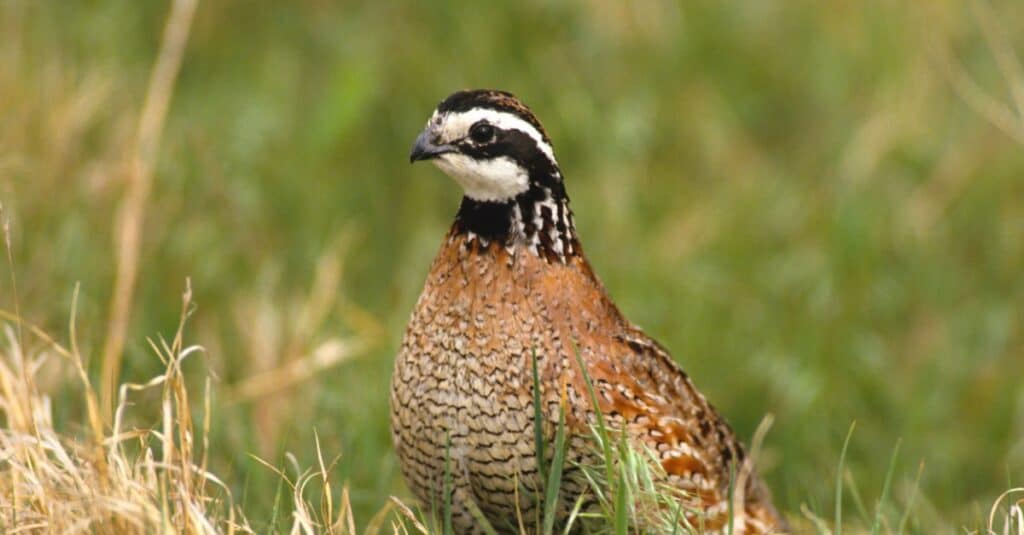 Beavers
Beavers also have no fear of dropping temperatures. During the summer and fall months, beavers store up fat, which provides extra insulation as well as energy stores. The beaver's tail is designed to store fat and shrinks throughout the winter as the stores are used up. Its thick fur insulates it from the cold. Also, beavers secrete an oily substance that they rub through their fur, which also helps wick away moisture. And, when food is lean, beavers eat the bark and buds off their favorite trees, like birch and poplar, which are abundant.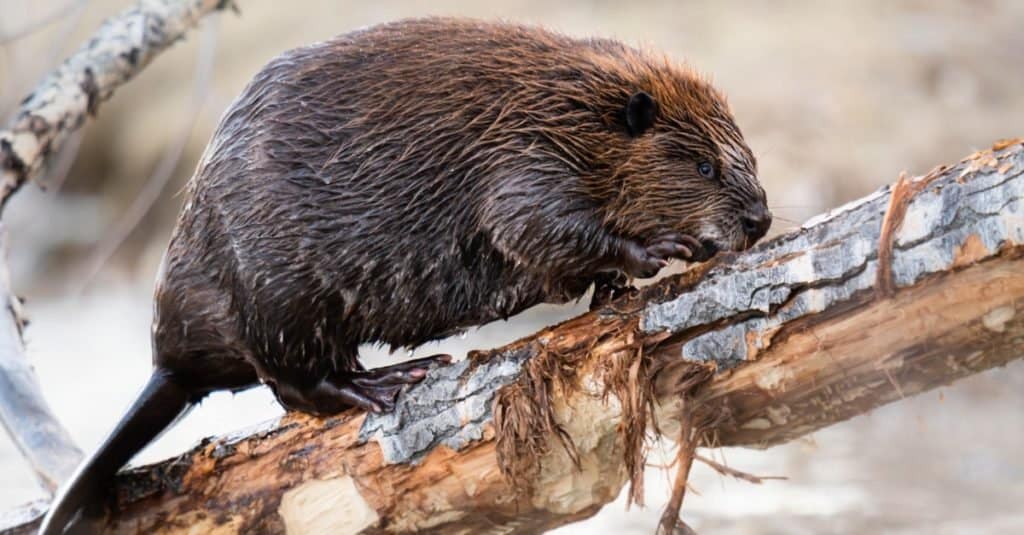 Conclusion
Mississippi has seen some very harsh temperatures in the past, but in general, Mississippi experiences very mild winters. In fact, Mississippi recently experienced the warmest five-year interval in 2016-2020, according to the NOAA National Centers for Environmental Information. So, it looks like Mississippi will still be making snow for its skiing events in the near future.
Up Next:
More from A-Z Animals
---
The Featured Image
---