Introduction
Alaska is known across the United States for its natural beauty, unique landscape, and wildlife. However, few may be familiar with Alaska's artificial structures, which are just as impressive as the state's natural features. One tunnel in Alaska runs through the gorgeous Maynard Mountain, which is covered in dense snowpack even through the summer. The longest tunnel in Alaska is the Anton Anderson Memorial Tunnel, and it is also the longest highway tunnel on the North American continent. The tunnel has a fascinating history and unconventional configuration. Find out more about Alaska's longest tunnel and what wildlife lives near it.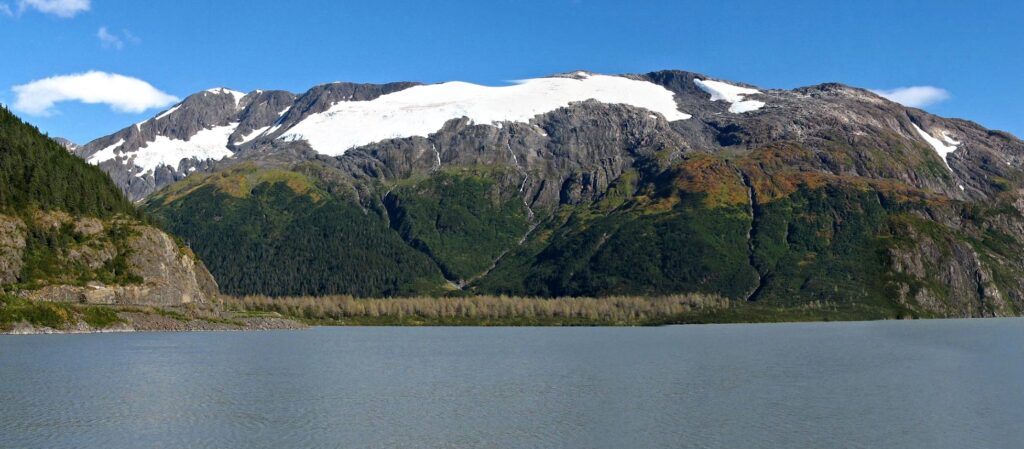 Background On Alaska
Alaska was the 49th state to be accepted in the United States on January 3, 1959. Alaska is one of two states — the other being Hawaii — that does not sit within the lower 48 states. Rather, Alaska borders the country of Canada and sits far northwest of the lower 48. Alaska is a massive state with an area covering 665,400 square miles. Yet, despite its massive size, few people live in Alaska. Alaska's population numbers 733,391 as of 2020.
The term "Alaska" comes from the Aleut indigenous word alaxsxa or alaxsxix, meaning "great land" or "mainland." Alaska includes many impressive natural features. For instance, the highest elevation on the North American continent can be found in Alaska at Denali or Mount McKinley, which measures an incredible 20,310 feet tall. Another significant geographical feature is Alaska's Aleutian Islands, which are a group of islands containing numerous volcanoes and mountaintops.
Alaskan Climate
Part of why so few people live in Alaska is due to its climate. Much of the climate in Alaska is characterized by a vast tundra. As a result, temperatures are freezing for much of the year. In fact, a significant portion of Alaska's landmass lies within the arctic circle. Furthermore, a phenomenon called the Aleutian Low acts as a low-pressure center. The Aleutian Low, combined with wind patterns and ocean temperatures, can produce intense and petrifying storm activity over the state.
During winter months, Alaskan temperatures can reach -60ºF, depending on the region. During summer, temperatures typically do not exceed 75ºF. Almost the entirety of the state experiences abundant snowfall and winter storms. Due to its location, Alaska sees unconventional daylight hours, too. During summer, Alaska's arctic region must bear 24 hours of daylight. On the other hand, winter can bring no sunlight whatsoever.
The Longest Tunnel In Alaska
The longest tunnel in Alaska is the longest highway tunnel on the North American continent. The Anton Anderson Memorial Tunnel was originally built in 1943 as a railroad tunnel. Its purpose was to connect Bear Valley with the city of Whittier. The tunnel was constructed underneath Maynard Mountain, which stands 4,137 feet tall.
During World War II, the U.S. military initially used the tunnel to transport goods to Whittier. By the 1960s, though, the military no longer used Whittier as a port city. The tunnel was then converted for vehicle use and incorporated into Alaska's highway system. One interesting fact about Anton Anderson Memorial Tunnel is that both vehicles, like cars and trucks, and rail cars can pass through it. The tunnel itself, though, is extremely narrow. It only includes one lane, and its length measures two and a half miles.
Is The Tunnel Safe?
However, some have raised concerns that the tunnel could be dangerous, as it is one lane and stretches for so long. To counteract these fears, safe houses, emergency sidewalks, and emergency turnouts were constructed along the tunnel in the case of an accident or another complication. Furthermore, reversible jet fans at either end of the Anton Anderson Memorial Tunnel ensure good air quality within the route.
But how do cars pass through the tunnel if it's only one lane? A computer system controls when cars can enter the tunnel. For instance, traffic heading away from Whittier will be allowed into the tunnel at a different time than traffic going toward the city. The stoplight switches every 30 minutes at either end of the tunnel. In this way, the computer system ensures that no cars heading in opposite directions enter the tunnel at the same time and cause an accident.
The Town Of Whittier
Traveling from Anchorage, the other side of the tunnel features the town of Whittier. What's fascinating about Whittier is that fewer than 300 people live there. Furthermore, most residents of the city all live in the same building, which was built as army barracks in 1974. The condominium complex, called Begich Towers, includes many floors, a grocery store, a church, a clinic, a police station, a school, and more. Visitors of Whittier can check out rooms for the night, and the complex keeps pet reindeer in a pen outside. Approximately 80% of Whittier residents all live in the same building, which is an unconventional community style that might not be found anywhere else in the country.
Where Is Anton Anderson Memorial Tunnel, Alaska Located On A Map?
The Anton Anderson Memorial Tunnel is located in Whittier and Anchorage. Whittier is located at the head of the Passage Canal on the western end of Prince Wiliam Sound, about 60 miles southeast of Anchorage, which is in the southcentral part of the state. Alaska is located in the far upper northwest corner of North America. It is the northern and westernmost state. It is bordered by the Canadian provinces of British Columbia and the Yukon to the east, by the Chukchi and Beaufort Seas to the north, by the Bering Sea to the east, which border it shares with the Russian Federation of Chukotka, and the Pacific Ocean is to the south.
Characteristics Of Maynard Mountain
While Maynard Mountain is well-known for the inclusion of the famous Anton Anderson Memorial Tunnel, it is also a unique and challenging climbing destination in Alaska. The climb up and down Maynard Mountain measures around nine and a half miles roundtrip, and climbers can expect to ascend 4,000 feet. While the best time to climb Maynard is during summer, the mountain will still feature dense snowpacks and ice. Therefore, climbers that attempt to reach the summit should bring the necessary equipment to ensure safety and warmth.
The best way to reach Maynard is through Whittier, Alaska, which is about a one-and-a-quarter-hour drive from Anchorage, Alaska. Steep hillsides, snowfields, and ridges characterize the mountain. All of Maynard's features could pose a challenge to climbers and hikers. Therefore, mountain visitors should ensure they're well-prepared and well-equipped when aiming to reach the summit.
Wildlife Around Anton Anderson Memorial Tunnel
Wildlife in Whittier, Alaska, includes harbor seals and sea otters, which reside in Whittier's harbor. Salmon are a common fish to spot in Whittier's waters, and many enjoy fishing for these salmon on the banks of the harbor. King salmons are most active during May, June, and early July; silver salmons appear between July and September.
In 2006, Whittier introduced Alaska's first artificial reef. Underneath Smitty's Cove, which lies just east of Whittier, sits a large concrete structure composed of concrete pyramids and balls. The reef was incorporated into Alaska's Smitty Cove to promote the growth of fish habitats. Some fish that swim in and near the artificial reef include salmon, white-spotted greenling, walleye pollock, Pacific tomcod, starry flounder, and Pacific herring. Beluga whales are a fascinating aspect of Alaskan wildlife. These creatures can weigh between 1,000 and 3,300 pounds. Males can grow up to 15 feet long, and females can grow up to 12 feet in length. In Alaska, there are five identified species of beluga whales. Some of these species migrate during winter, while others stay in Alaskan waters.
While wildlife near the Anton Anderson Memorial Tunnel isn't widely documented due to Whittier's small population, the city of Anchorage, about 60 miles from Whittier, includes a wide variety of wildlife that is likely to be seen in either location. Some of Anchorage's most prominent animal species include moose, caribou, Dall sheep, bald eagles, bears, and beavers. Dall sheep are an interesting animal species that live in the Alaskan mountains. Many can easily recognize Dall sheep because rams have large, protruding horns, which are curved. Females, on the other hand, have horns that are smaller, less curved, and narrower.
Other Significant Structures In Alaska
Although the Anton Anderson Memorial Tunnel is one of Alaska's most prominent structures, other impressive artificial landmarks exist within the state. For instance, Kennecott is a ghost town that sits within Wrangell-St. Elias National Park and Preserve, which is the largest national park in the United States. Kennecott features a group of abandoned copper mines, which, at one point, had removed $200 million worth of copper.
Another important feature in Alaska is Dalton Highway. Dalton Highway stretches an incredible 415 miles, and it was featured in the television program Ice Road Truckers. While the highway is no easy journey to make due to ice and potholes, the scenery is incredible. Travelers of Dalton Highway will see mountains, forests, tundra, and wildlife such as caribou, arctic fox, and musk ox.
Up Next:
More from A-Z Animals
---
The Featured Image
---
FAQs (Frequently Asked Questions) 
Where is the longest tunnel in Alaska located?
The longest tunnel in Alaska is located outside of Whittier, Alaska, 60 miles from Anchorage, Alaska.
What is the longest tunnel in Alaska called and how long is it?
The longest tunnel in Alaska is called the Anton Anderson Memorial Tunnel, and it stretches two and a half miles long.
What are some characteristics of Anton Anderson Memorial Tunnel?
Alaska's longest tunnel is one lane, allows both rail cars and vehicles to pass through, and includes emergency sidewalks and turnouts.