Astonishingly Minnesota is home to over 150 post-secondary institutions, meaning you have more than enough options! This is surprising considering the population of Minnesota is 5.7 million. But out of these 150 institutions, which college campus is the most beautiful? Follow along to discover the most beautiful college campus in Minnesota including honorary mentions.
What is the Most Beautiful College Campus in Minnesota?
The most beautiful college campus in Minnesota is St. Olaf College. This stunning campus has made the list for reviews of scenic schools all across the country. They were recently listed in Architectural Digest's list of the 53 "prettiest" campuses in America. It was the only college or university in Minnesota to make the list.
So, what's so special about this college? St. Olaf College is an old college near Northfield, Minnesota. It features many old buildings including the Old Main and Steensland Library. Both iconic buildings are on the National Register of Historic Places. The architectural style of the Old Main building is Gothic. Long and Haglin designed this stunning gothic building in 1877.
The Steensland Hall/Library is on less than an acre of land. Omeyer & Thori designed and constructed this building in 1902. They used the Classical Revival style when building.
Although not as old, another iconic building is Agnes Mellby Hall. The hall is named after Agnes Theodora Mellby. She was the first woman to graduate from the college in 1893. The building was constructed in 1938.
The buildings though are only a small part of why St. Olaf College is the most beautiful college campus in Minnesota. Throughout this private college are also pathways surrounded by trees that change color in fall and provide much-needed shade during summer. The landscape is peaceful, perfect for after a long day of classes.
About St. Olaf College
St. Olaf College is an old private liberal arts school. This college was first founded in 1874. The school was born out of the need for a college that offered classes in both Norwegian and English. The school opened on January 8, 1875.
It has a surface area of 920 acres. The official school colors are Black and Gold. This private institution is religiously affiliated with the Evangelical Lutheran Church in America. St. Olaf College's motto is, Fram! Fram! Kristmenn, Krossmenn, which translates to, Forward! Forward! Men of Christ, Men of the Cross.
Currently, about 3,000 students are attending St. Olaf College. The school offers about 41 Bachelor of Arts degrees. Some of the most popular degree programs include mathematics, biology, economics, research and experimental psychology, literature, and political science. Students can also join any of the over 250 student organizations.
Where is St. Olaf College?
St. Olaf College, the most beautiful college campus in Minnesota, is in Northfield. This Minnesota city is in Dakota and Rice counties, although mostly Rice County. Northfield was founded in 1856, by mostly Norwegians of the Lutheran faith. The city's motto is "Cows, Colleges, and Contentment."
Northfield's surface area is 8.53 square miles. The population of this city is a little over 20,000. There is a lot to do and explore in Northfield, including about 400 acres of parks and green space. In this small city, there are 35 city-owned parks. They are great spaces to bird watch. Apart from picnicking outside, you can also visit the Carleton College Cowling Arboretum. This nature preserve is a hot spot for hiking in the summer and cross-country skiing in the winter.
Honorable Mentions
Although most people consider St. Olaf College the most beautiful college in the state, others stand out. An honorable mention is Carleton College, which is near St. Olaf College. Carleton College was established in December 1866. It's known for its beautiful brick buildings in different architectural styles. Some have been standing for over one hundred years. For example, Willis Hall was the first building constructed on campus. D. C. Hill designed and built this Second Empire building in 1868. However, it burned down in 1879. The building was quickly rebuilt, with minor differences, although it was expanded.
Another beautiful college campus in Minnesota is Hamline University. It's the oldest college in the state established in 1854. One of the most iconic buildings on campus is the Old Main, which replaced the previously burned-down University Hall. Warren H. Hayes designed and constructed this Ruskinian Victorian Gothic-style building in 1883. It's been on the National Register of Historic Places since 1977.
Wildlife in the Most Beautiful College Campus in Minnesota
Many animals and plants call Northfield home. Some of the most common animals you can see at St. Olaf College are birds, bats, and squirrels. Bird species native to Minnesota are cliff swallows, American goldfinches, bald eagles, wood ducks, and American crows.
Minnesota is home to over 1,700 plant species. Although you're unlikely to see all of them while walking on campus, there are quite a few in the area. St. Olaf College owns the St. Olaf Natural Lands, which is open to the public. These lands sit on about 430 acres. While here you can view oaks, pines, walnuts, and maples.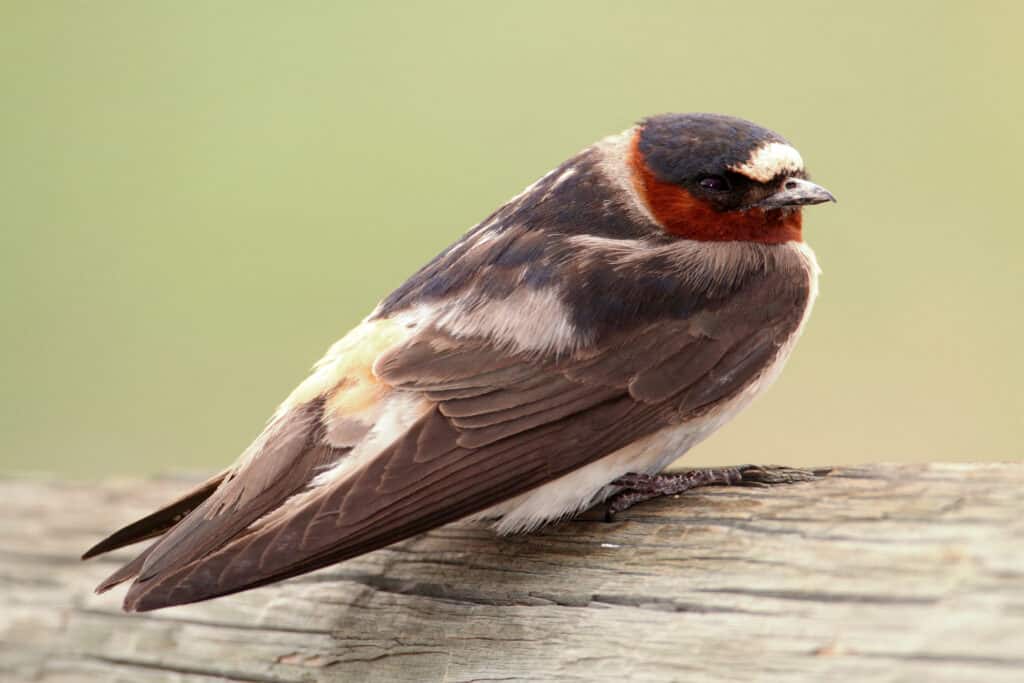 The photo featured at the top of this post is © rarrarorro/Shutterstock.com
---