U.S. lakes are famous for offering visitors a variety of fun activities. If you love hanging around a lakefront so much, you might also love swimming, kayaking, and hiking. But the more awesome thing about lakes is that you can live right in front of one. Besides, buying a lakehouse is an excellent real estate investment— you can visit your second home during vacations with your family or rent it out to visitors and tourists. And if you are looking for luxury, you'll definitely find spectacular lake houses you can visit during vacations and trips. 
Here are some of the most expensive lakes in the United States to buy a second home.
1. Lake Tahoe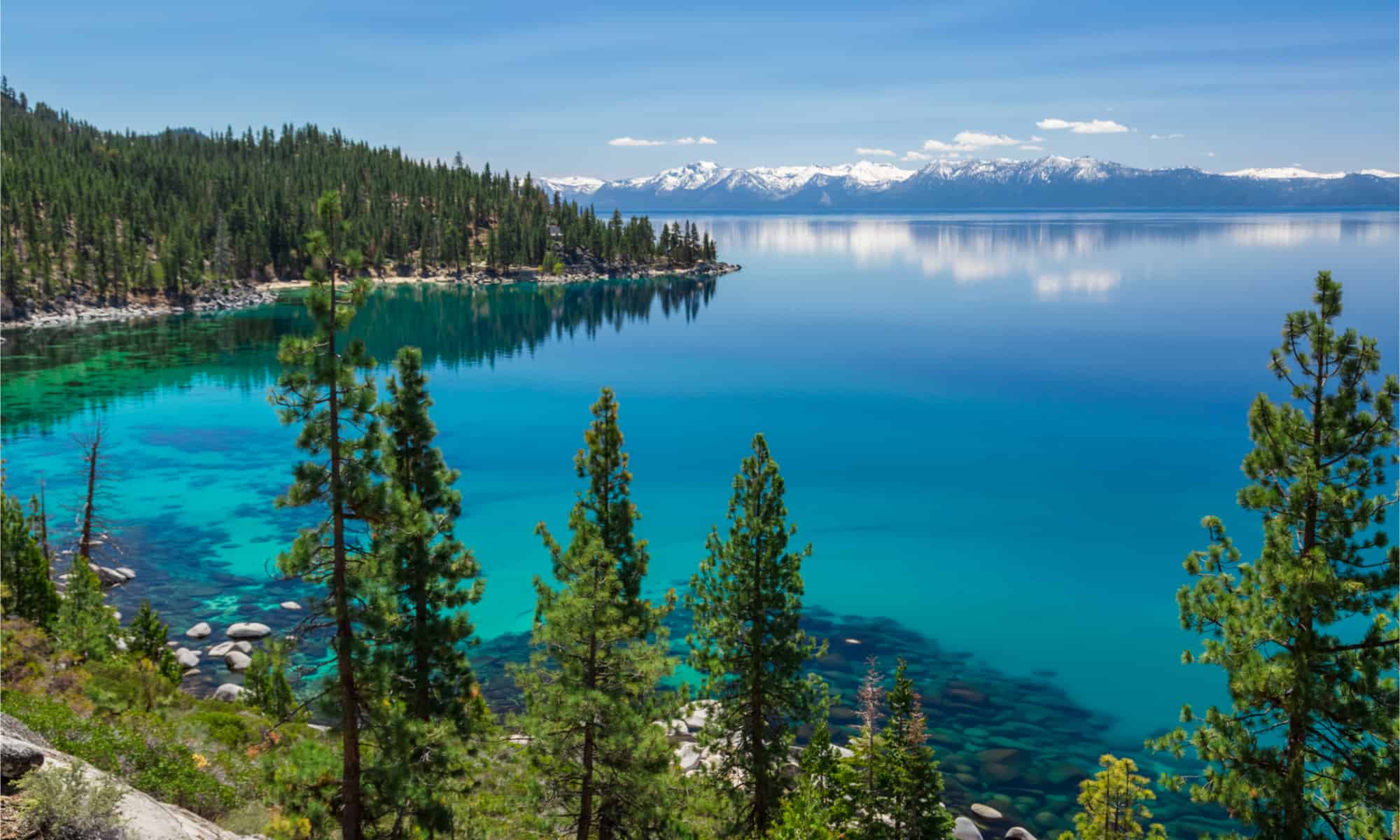 Do you have a big budget and are looking for a lakehouse with a beautiful green landscape and clear waters? The shore of Lake Tahoe is the perfect location for you. Besides, it's located in the mountain range of Sierra Nevada, although part of the water runs into the California border. So you can enjoy both the freshwater and the alpine view. 
Apart from being a natural lake, it is the second deepest in the U.S. Houses around here are pretty pricey too, but totally worth it. If you're ready to own a lakehouse here, you can get houses that cost as much as $75 million or more. 
2. Lake Washington
Many property buyers always have their eyes on the catchy and luxury houses that sit on the shores of the largest lake in King County. And, of course, these luxury lakehouses come at a price. The average price of a house here is about $45 million but it is still an incredible value. 
Like Lake Tahoe, Lake Washington has freshwater, and it is, in fact, the second-largest you'll find in Washington. Maybe this is why it attracts many high-profile investors and property owners. If you buy a lakehouse here, perhaps you will see Bill Gates on the other side of the lake in his mansion.
3. Lake Austin
Perfect for family vacations, romantic and get-away trips, are the houses at Lake Austin. Because of the stunning landscape and gorgeous properties that sit on the lakefront, it attracts many visitors and tourists. It's a great idea to invest in a lakehouse here and put it out for rental for visitors. Properties here are priced at an average of $12 million. 
You might even get double the value back if you use your lakehouse for long-term Airbnb rentals for lovers and families hoping to have a splendid vacation. 
4. Lake Travis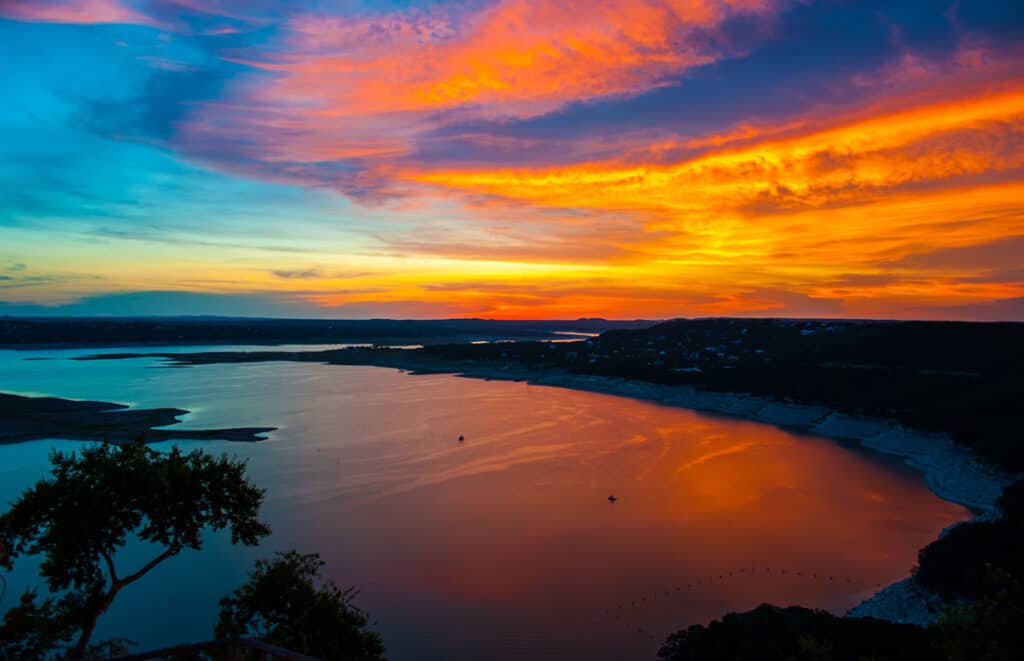 While Texas might not be your first location to buy a house, it should be to get a lakehouse. Families that enjoy water view and water-related fun activities will love living on the shores of Lake Travis. 
Every year, this lake attracts a lot of visitors. That's because there are loads of fun activities and places to visit for visitors, like restaurants, parks, and shops. Perhaps, this is one reason why the properties here are quite expensive. Houses on the shores of Lake Travis are priced at an average of $10.86 million.
5. Lake Michigan
Don't be surprised to see Lake Michigan on our list of most expensive lakes in the United States. It's one of the five Great lakes in the United States and the third-largest in the country. However, apart from its reputation as the third-largest Great lake, its shorelines are greatly valued, and so are the houses. 
The good part about getting a second home here is that the water run does not just stop at Michigan. It also runs into the cities of Wisconsin, Illinois, and Indiana. So, you can choose whichever of these cities you would like to invest in. Although homes in Lake Michigan vary widely in price, they sell on average for the price of $6.35 million.
6. Lake Champlain
Between the borders of New York and Vermont lies houses on the shores of Lake Champlain. If you want a lake house with a serene ambience yet a stunning view, this place is perfect for you. Homes here are perfect for solo trips and family vacations. Besides, the lake hosts houses that are as low as $5.7 million. So, if your budget is within $10 million, you might want to start checking out the properties in Lake Champlain.
7. Lake George
In the southeast base of the Adirondack Mountains of New York City lies Lake George, where stunning houses line the shores. Lying on the shorelines of the Queen of American Lakes are luxury houses that sell averagely for $5.32 million. The lake houses are perfect for visiting during summer. 
With Million Dollar Beach and the Fort William Henry Museum & Restoration nearby, your family is sure to enjoy their stay at the lakehouse. Now that summer is close by, you can gift your family the perfect home to stay in and explore. 
8. Lake Pontchartrain
At the front of the biggest lake in Louisiana lies houses with distinctive architecture and gorgeous interior decorations. You might have heard that Lake Pontchartrain holds the longest bridge in the world (well, that is true). But did you know that the lakefront also has some of the most expensive houses in the U.S.? You can get a lakehouse there for as low as $3.9 million. But expect to find homes selling at an average of $4.7 million.
9. Fort Loudoun Lake
East Tennessee is popular as the Great Smoky Mountain National Park location. But lying 40 miles East of the park is Fort Loudoun Lake. The Fort Loudon Lakehouse is a great investment for the luxury it provides in a serene environment. However, the Fort Loudoun real estate is one of the most expensive in the United States; it has houses that sell for as much as 4.7 million and, although they are pricey, are totally worth it. 
10. Lake Pend
Last on our list of the most expensive lakes in the United States is Lake Pend. Idaho is home to some of the biggest real estate in the country, and Lake Pend Lakehouse is one reason why. The houses at the shores of the lake are priced to sell at an average of $4.48 million. If you invest in one of the lake houses, you get to have an amazing alpine view at your second home. Besides, the water is great for swimming. So you could go there with family and friends during the summer to cool off the weather.
More from A-Z Animals