Key Points
The Marcus Hook Lighthouse was inaugurated on December 27, 1919.
The infamous "Blackbeard" was one of the earliest visitors who arrived at the lighthouse with a crew.
When the seas are stormy and visibility is low, a beacon serves to guide maritime pilots, letting them know they're close to shore. These bright lights have long served to help ships navigate and remain safe at night. Discover the tallest lighthouse in Delaware and learn what types of wildlife call the location home. Plus, learn what activities you can enjoy if you choose to visit!
History of the Tallest Lighthouse in Delaware
The tallest lighthouse in Delaware is Marcus Hook Lighthouse at 105 feet tall and 278 feet above sea level. It all started in 1914 when a 35-foot channel was dredged by the United States Engineer's Office. It needed two sets of ranges to mark it (which cost a pretty penny). A temporary light was first seen on the shore in 1915.
The infamous "Blackbeard" was one of the earliest visitors who arrived at the lighthouse with a crew. His official name was Edward Teach. Originally the lighthouse did not have much except for an oil lamp and a "Fresnel Lens," which produced a steady white light that you could see for miles. It did serve its purpose at the time to help the ships navigate the treacherous sandbars and channels along the Delaware River.
Acetylene gas powered it in 1915 but now it is all electric. There was an $80,000 request sent to Congress for the two sets of ranges, and it was approved on the 1st of July in 1916. There was a slight issue with a landowner because they needed to use part of his land. However, it was pretty easy to clear that up. He was generously paid the whopping sum of $2,050. (Remember, that was in 1918. Converted to today's dollar value and adjusted for inflation, it would be about $44,411!).
The Marcus Hook Lighthouse Inauguration
The Marcus Hook Lighthouse was inaugurated on December 27, 1919. The first keeper of this lighthouse was Linwood Spicer, whose father Mr. William E. Spicer was also a lighthouse keeper. Sadly, he passed away while he was working at the lighthouse in 1930 after 35 years of devoted service.
Automation was to blame years later in 1973 when the place no longer needed a crew to operate it. However, in 1996, the lighthouse was officially deactivated as the updated navigation had made it less essential to the latest tech. In 2008, The Coast Guard awarded $37,500 to refurbish it as it was showing its age. But two years later in 2010, they decided to sell the property. Today, the dwelling is a private residence.
Wildlife in Wilmington, Delaware
Delaware is a prime destination for bird watching. It is a stopover for migratory birds, which makes for quite a dazzling aerial display. The state's coast, wetlands, and wildlife refuges are home to various bird species, including shorebirds, songbirds, and wading birds. Bombay Hook National Wildlife and Prime Hook National Wildlife Park are great birding spots to check out (don't forget your binoculars!).
Common fish species found in the Atlantic Ocean and the Delaware Bay area include black sea bass, flounder, weakfish, and bluefish. Delaware is home to some mammals as well, including skunks, groundhogs, white-tailed deer, red foxes, opossums, and raccoons. There is also a variety of reptiles and amphibians. These include turtles such as painted turtles and box turtles. The snake species are the eastern copperhead, black rat snake, and northern water snake. The amphibians found are frogs, toads, and salamanders.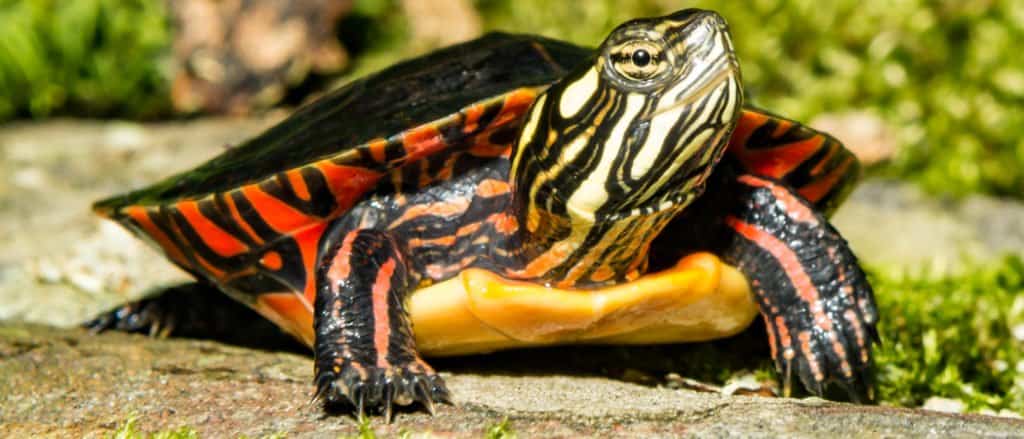 Things To Do in Wilmington, Delaware
When you stop by Delaware, pay a visit to the Longwood Gardens. Technically, it's in Kennett Square, Pennsylvania, but it is just a short distance from Wilmington. There is an amazing horticultural display that includes gardens, and fountains (plus seasonal events!). You could also visit the Nemours Mansion and Gardens. Here, a guide is available to show you the grand rooms as you learn about the history of the du Pont family, an important political family in Delaware.
Immerse yourself in history by visiting wonderful museums. For instance, the Hagley Museum on the original site of the du Pont gunpowder mills is a great place to check out. Also, the Delaware Children's Museum has so much to offer for families! There are interactive exhibits and hands-on activities for kiddos of all ages. While visiting, you're sure to need some downtime outdoors. Alapocas Run State Park offers you a lovely trail that gets you connected to nature while still within city limits. Brandywine Creek State Park is a short ride out of the city but here you can take in the gorgeous meadow views and the blue gneiss granite walls.
Where Is the Marcus Hook Lighthouse Located on a Map?
In the treacherous sandbars and channels along the Delaware River, a lighthouse was built in the early 1900s. This lighthouse's location is located in Willmington, Delaware, near the Bellefonte neighborhood. Much has changed in the past 100 years, so the lighthouse now sits about 100 yards inland.
The photo featured at the top of this post is © iStock.com/ChrisBoswell
---