Key Points
The tallest lighthouse on Lake Erie is the Marblehead Lighthouse.
The Marblehead Lighthouse is 65 feet tall.
The lighthouse is located in Ohio and has been featured on a license plate and postage stamp.
This lighthouse holds many titles. Firstly, Marblehead Lighthouse is the tallest lighthouse on Lake Erie. It is also the most continuously operating and oldest lighthouse on the Great Lakes. Marblehead Lighthouse is so significant it has been featured on Ohio's license plates and U.S. postage stamps and now forms part of the Ohio State Parks system. This lighthouse is rooted in history and has served sailors on Lake Erie well. So, here is everything you need to know about the tallest lighthouse on Lake Erie.
History of the Tallest Lighthouse on Lake Erie
Since the discovery of the Great Lakes between 1615 and 1669 by French trappers, shipping on the Great Lakes had been steadily increasing in volume. Therefore, the USA needed revenue after the Revolutionary War, and tariffs on trade goods were the best solution. So, in order to encourage trade, Congress passed the Lighthouse Act to construct lighthouses. When Ohio became the 17th state in 1803, and the British fleet was defeated in the Battle of Lake Erie in 1813, the United States gained large portions of the Great Lakes. After that, in 1819, Congress realized they needed a lighthouse on the Great Lakes. So, they allocated $5,000 that year and the same amount the following year for a lighthouse at the entrance to Sandusky Bay, which was the safest harbor between Lake Erie, Toledo, and Cleveland.
The Marblehead lighthouse was completed in November 1821 by William Kelly, Sandusky's first stonemason, and six assistants. The tower, built from locally-quarried limestone, stood 55 feet tall and was set on bedrock. But today, the Marblehead Lighthouse stands at 65 feet tall. At first, this lighthouse was named Sandusky Bay Lighthouse, but it was renamed Marblehead Lighthouse in 1870.
Can You Visit the Marblehead Lighthouse?
Marblehead Lighthouse is a major tourist attraction and one of Lake Erie's most photographed landmarks. Furthermore, the area surrounding the lighthouse has beautiful picnic spots with stunning views of Lake Erie, Kelleys Island, Sandusky Bay, and South Bass Island.
This lighthouse sits on the Marblehead Peninsula at 110 Lighthouse Drive, Marblehead, Ohio. It is open to the public from 12 pm to 4 pm daily from Saturday of Memorial Day Weekend to Labor Day. Furthermore, it is also open to the public during the Lighthouse Festival, the second Saturday of October every year. In addition, the Lifesaving Station and Keeper's House museums are open simultaneously to the lighthouse, and there are no fees to visit the museums. However, it does cost $3 per adult and children aged six and up to climb the lighthouse. But it's free of charge for children under the age of six.
Where is Marblehead Lighthouse Located on a Map
The Marblehead Lighthouse is located in Marblehead, Ohio. To get there from downtown Marblehead, take Main Street east until you reach Bayshore Road. Take a left on Bayshore and continue for about 1 mile until you see the sign for the lighthouse entrance on your right-hand side.
If you're coming from further away or using GPS, the address of the lighthouse is 110 Lighthouse Drive, Marblehead, OH 43440.
Once you arrive at the lighthouse entrance, park in one of the designated spots and follow signs to walk up to the lighthouse itself. From there, you can explore the grounds and even climb up to the top of the tower for some incredible views of Lake Erie.
It's worth noting that access to certain parts of the grounds may be restricted depending on weather conditions or other factors. Be sure to check with any posted signage or local authorities before exploring beyond designated areas.
Happy travels!
Marblehead Lighthouse State Park
The Marblehead Lighthouse now forms part of the nine-acre Marblehead Lighthouse State Park. This park offers breathtaking views of Lake Erie, Kelleys Island, South Bass Island, Sandusky Bay, and beautiful picnic areas. Additionally, the Marblehead Lighthouse Museum is run by the Marblehead Lighthouse Historical Society, which operates from the old keeper's house. The exhibits include:
The lighthouse
Ice harvesting
A Fresnel lens
Ice fishing
Local maritime industry
A replica Lifesaving Station
Ships
Shipwrecks
Local fossils
Black-crowned Night Heron (Nycticorax nycticorax)
The black-crowned night heron was once abundant throughout the swamps and marshes of Ohio. However, their nests were eliminated on the mainland, so they were banished to the Lake Erie Islands. As a result, these herons nest on Turning Point Island and West Sister Island NWR in Sandusky Bay. The black-crowned night heron is thick-billed and stocky, with short legs. In addition, their most distinguishing features are their black caps and back, contrasting their pale gray underparts. Furthermore, they have yellow legs and red eyes. However, their legs turn pink during the breeding season, and they develop two long, white-head plumes.
Double-Crested Cormorant (Phalacrocorax auratus)
The last time double-crested cormorants nested in Ohio was in the 1880s, until the 1990s when they started nesting in the area around Lake Erie and reduced to migrant status. Since then, these birds have increased significantly around the Western Basin of Lake Erie as migrants and breeders. The largest colony nests on West Sister Island NWR, which continues to grow thanks to the banning of DDT and other pesticides. Double-crested cormorants are large birds with black or dark brown plumage and a dull green hue. They also have long orange or yellow beaks hooked at the tip and long necks with throat pouches.
Red-Winged Blackbird (Agelaius phoeniceus)
The red-winged blackbird varies in color and adapts well to various habitats. Their tails are typically rounded, and they have long, pointed bills. Females look similar to sparrows. However, their appearance differs by bill shape, size, and habits. In comparison, males are black with bright red patches on their shoulders. Red-winged blackbirds occur in open habitats like wet meadows, cattail marshes, and roadsides. In fact, these birds are one of the most abundant species occurring on the roadsides of Ohio. But, they are most abundant in the wetlands, where they can eat plenty of insects and seeds.
Timber Rattlesnakes (Crotalus horridus)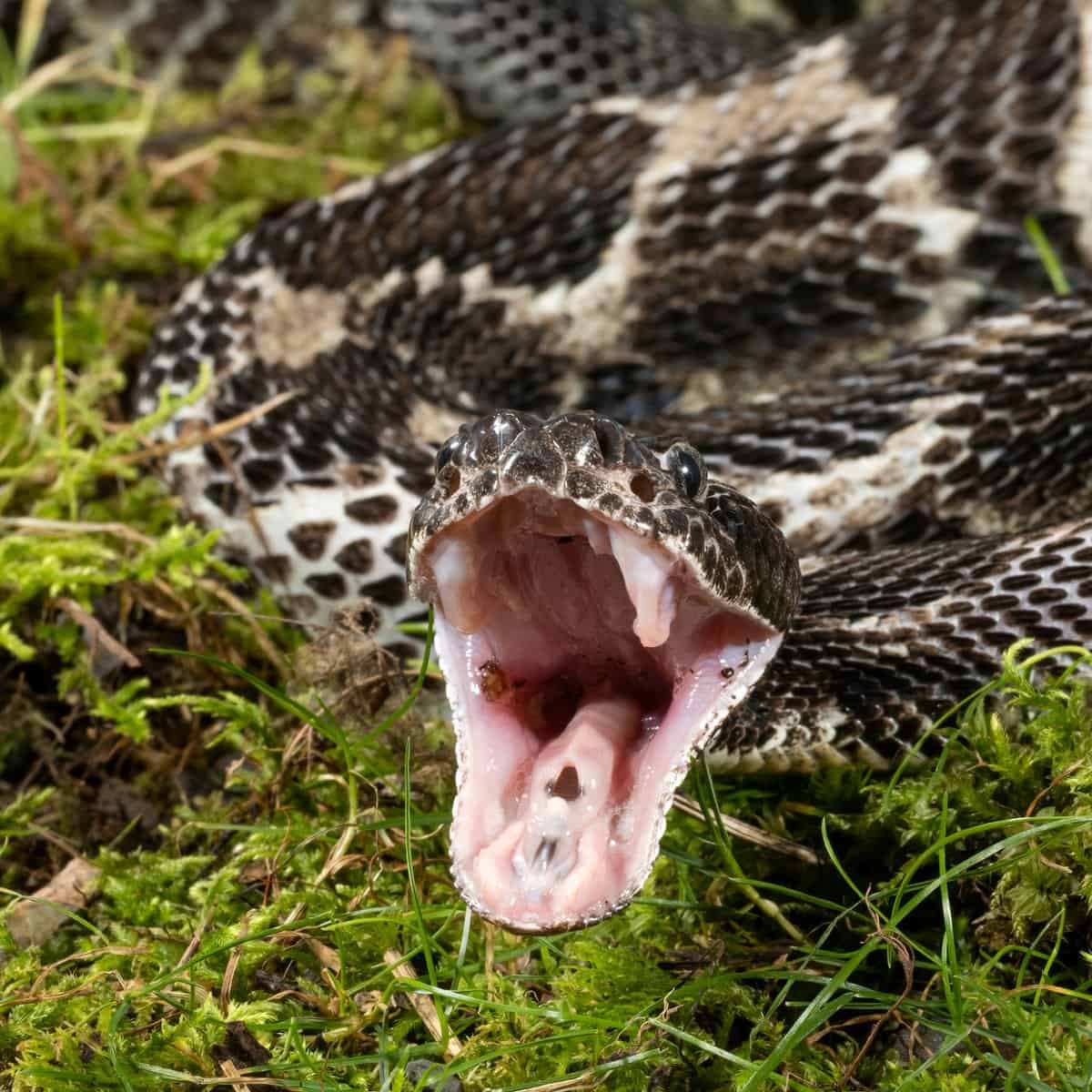 The timber rattlesnake is one of the most dangerous snakes in northeastern America. On average, these rattlesnakes are six feet long and have two primary color phases. For example, the black phase is blackish brown with a black head, while the yellow phase is brownish yellow with a brown or yellow head. In addition, they have a series of black or dark brown chevron-shaped crossbands. Despite popular belief, estimating their age by the number of rattles on the ends of their tails is inaccurate. This is because every time they shed, a new segment develops. Timber rattlesnakes prefer to inhabit areas with a variety of small warm-blooded prey, like dry, wooded hills near lakes or any type of water source.
Woodchuck (Marmota monax)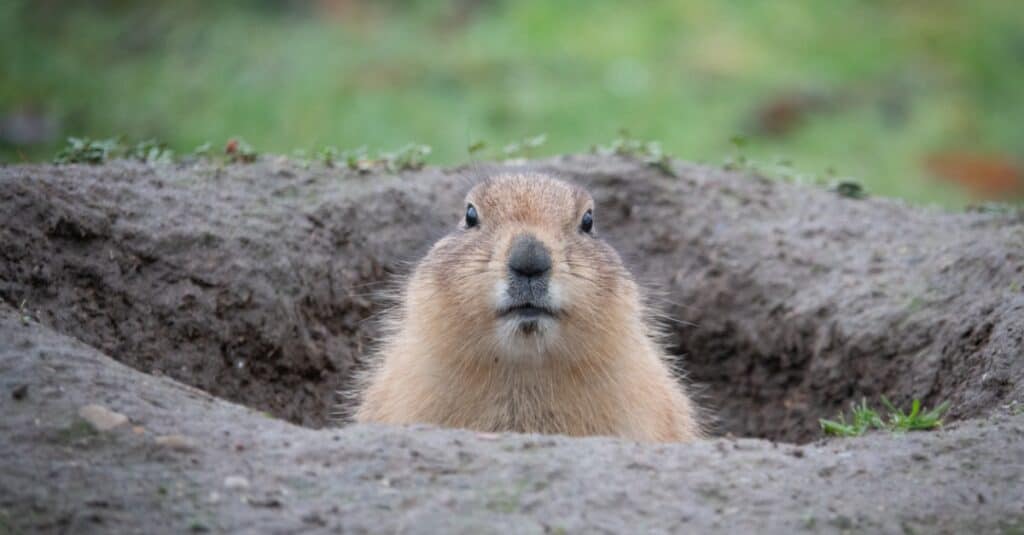 When the first settlers arrived in Ohio, woodchucks, or groundhogs, were rare. However, once the forested land in the state was cleared for agricultural purposes, the woodchuck population increased. In fact, today, woodchucks occur in all 88 counties in Ohio and throughout most of North America. But, they prefer the sandy gravel soil of east-central Ohio.
During the cold winters, woodchucks develop a thick layer of fat to make it through hibernation. Therefore, they start preparing in early fall by spending most of the day eating. They emerge as soon as the first warm weather arrives during spring.
Woodchucks have broad, flat heads with small eyes and ears. They have grayish-brown fur with a reddish tinge. Furthermore, their legs and feet are generally black or dark brown and equipped for digging. Woodchucks have white or ivory incisors, unlike the dark yellow teeth of other rodents. These critters live in open pastures, woodlands, and grasslands where predators like coyotes and hawks are easily visible. They usually dig their burrows in forested areas, undisturbed stream banks, or along heavy fencerow brush. In addition, they try to hide the entrance of the burrows with large mounds of dirt. Woodchucks are omnivores and eat:
Clovers
Grasses
Soybeans
Apples
Snails
Insects
Peas
Lettuce
---
The Featured Image
---