↓
Continue Reading To See This Amazing Video
This dog's got moves!
Watch as this adorable Doberman gets down to some Michael Jackson. The video is set to the iconic 'Billie Jean' song, and footage of MJ dancing is on the television. The Doberman watches, intent on matching the King of Pop's best dance moves.
MJ spins on the stage, so the Doberman spins on his own make-believe stage. MJ moonwalks, and the pup backs up in his own version.
A few times during the video, the dog gets close to the screen. He seems to study his idol's dance moves before busting out his own version. At one point, Michael Jackson stands in place, singing into the microphone. The Doberman stands on his back legs, front paws in the air holding his own air microphone. Even though he may be the first pup to do so, he's joining the millions of people who have sung into their own air microphones to MJ's iconic music.
A Fan Club of His Own
There is no shortage of adorable dog videos on the internet, and people can't get enough of this dancing dog's cool moves.
"I could watch this all day! I love this dog. It's like she has MJ's soul inside her," said one person who watched and loved the video.
"This dog is definitely a Michael Jackson fan," commented another. "Dog said….'That's My Jam.'"
The spins and moonwalks were some of the most popular dance moves, both from the King of Pop and the Doberman. "I can't get over the moonwalk," said one person.
We'll be excited to see this dog on Dancing with the Stars one day. He sure has the moves!
Next Up:
Ready to discover the top 10 cutest dog breeds in the entire world?
How about the fastest dogs, the largest dogs and those that are -- quite frankly -- just the kindest dogs on the planet? Each day, AZ Animals sends out lists just like this to our thousands of email subscribers. And the best part? It's FREE. Join today by entering your email below.
More from A-Z Animals
---
The Featured Image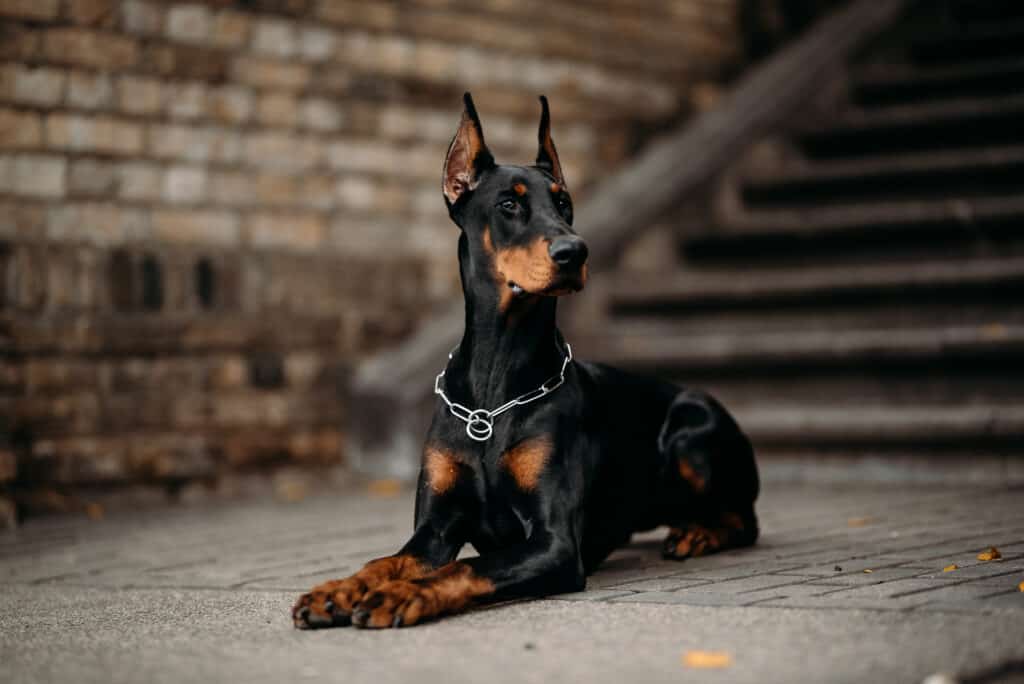 ---