↓
Continue Reading To See This Amazing Video
Nothing to see here, just a couple of pals chilling out in the snow. Only these are no ordinary pals, one is a wolf and one is a wolverine. Both fierce predators. Yet here they are, quite comfortable to be around each other.
Wolves in the Wild
The account posting this footage is described as Russian and there are four subspecies of the gray wolf populating Russia which are: the Eurasian wolf, the Caspian Sea Wolf, the Tibetan Wolf and the Tundra wolf – names based on the regions where they live. Wolves are the largest members of the Canidae family and domestic dogs are descended from them. This is why many of their postures and mannerisms look familiar to us. The wolf in this video looks very like a large German Shepherd. But don't be fooled, these are wild animals. It has taken thousands and thousands of years of selective breeding to turn them into docile pets.
Gray wolves have a dense top coat and a short undercoat that keeps them warm in cold weather. The wolf in this clip is relaxing on icy ground! They can be a variety of colors ranging from solid white to brown, gray and black and this varies with their habitat. When they are living in snowy regions, like the wolf we see here, a white coat gives better camouflage. Wolves prefer to hunt large, hoofed animals such as elk and deer but will also eat rabbits and mice.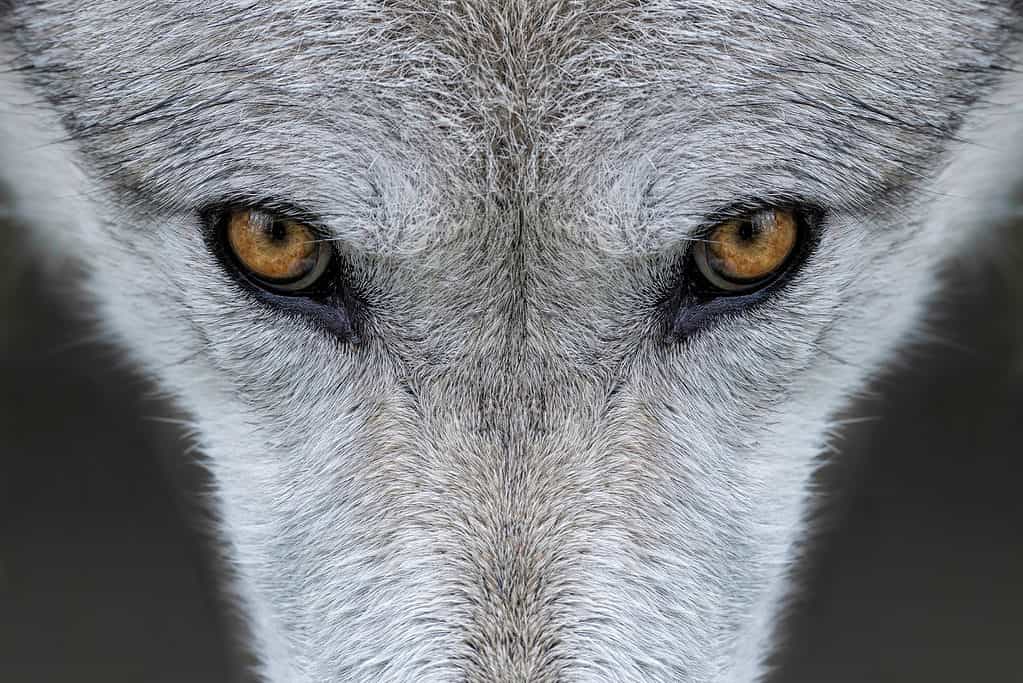 Why Is the Wolf Not Attacking?
So, why is such a formidable predator tolerating the wolverine? And why is the smaller wolverine so bold when it is walking around the wolf. On the face of it, this is puzzling. The wolf is larger (around150 pounds) than the wolverine (around 70 pounds) and has a more powerful bite. Wolves, however, are more elegant in their hunting techniques. They chase prey as a pack and swiftly attack and kill. Wolverines are the street brawlers of the animal world. They bite and scratch and are used to handling themselves in a physical confrontation because they are solitary animals. Wolves are pack animals and are happier when they have their pack buddies to back them up. That explains why this wolf is not going to attack the wolverine and just tries to pretend that it is not there!
The final question is why is the wolverine so interested in the wolf? This has nothing to do with wanting company. Wolverines benefit from the presence of wolves because the larger animal provides carrion for them to feed off. So, this wolverine is looking for a meal rather than looking for a friend!
Next up:
Watch a Reindeer Battle a Vicious Wolverine in a Blizzard
Fearless Wolverine Fends off a Wolf Twice Their Size
See Phenomenally Rare Footage of a Wolverine Hunting in Montana
Up Next:
More from A-Z Animals
---
The Featured Image
---