Key Points
A team of commercial fishermen uses hoop nets to fish for catfish, which is a sustainable way to fish that doesn't harm local fish populations.
The net stays in place for several days, allowing the catfish to gather, eat the bait, and fully digest before pulling them up.
Catfish are bottom-feeders that are easily recognizable by their long whiskers and flat heads.
The Mississippi River is the second longest river in the US and home to many different species. In the below clip, we get to see a commercial fisherman haul in around 6,000 pounds of fish in one trip. Let's take a closer look at how he did that!
Fishing for Catfish in the Mississippi
We join the team on a commercial catfishing trip using hoop nets and learn how this is a sustainable way of harvesting fish without damaging local fish populations. South Louisiana has a big demand for this type of fish and this team have perfected the art of baiting and using the nets to the greatest effect.
The team explains that when you first put a net in an area where you haven't fished before, you will catch the largest fish. The first net had been down for six days. They like to leave the fish in there for a day or so after they have eaten the bait so that it will have been digested by the time the fish is caught. Fish with bloated bellies are not easy to clean and process!
The bait used in these nets is pogies (Menhaden) which are oily fish that are very attractive to catfish and are used widely by fishermen. There are some others inside a smaller bag that keeps the fish in the net even when they have eaten all the other bait. The hoop nets are about 11 feet in length and are placed almost vertically but a little off the bottom to stop crabs from nibbling the bottom of it. The fish enter from the bottom.
A Fantastic Haul of Catfish
There are nearly 3,000 different species of catfish (Siluriformes) and they are found in many different parts of the world. You will be able to spot a catfish from its 'whiskers' on the upper jaw which are actually called barbels. They are sensory organs, although, most catfish have receptors all over their bodies. They use these to detect chemicals in the water and this is how they are attracted to the bait in the nets. Most catfish have long body and a flattened head because they feed along the bottom.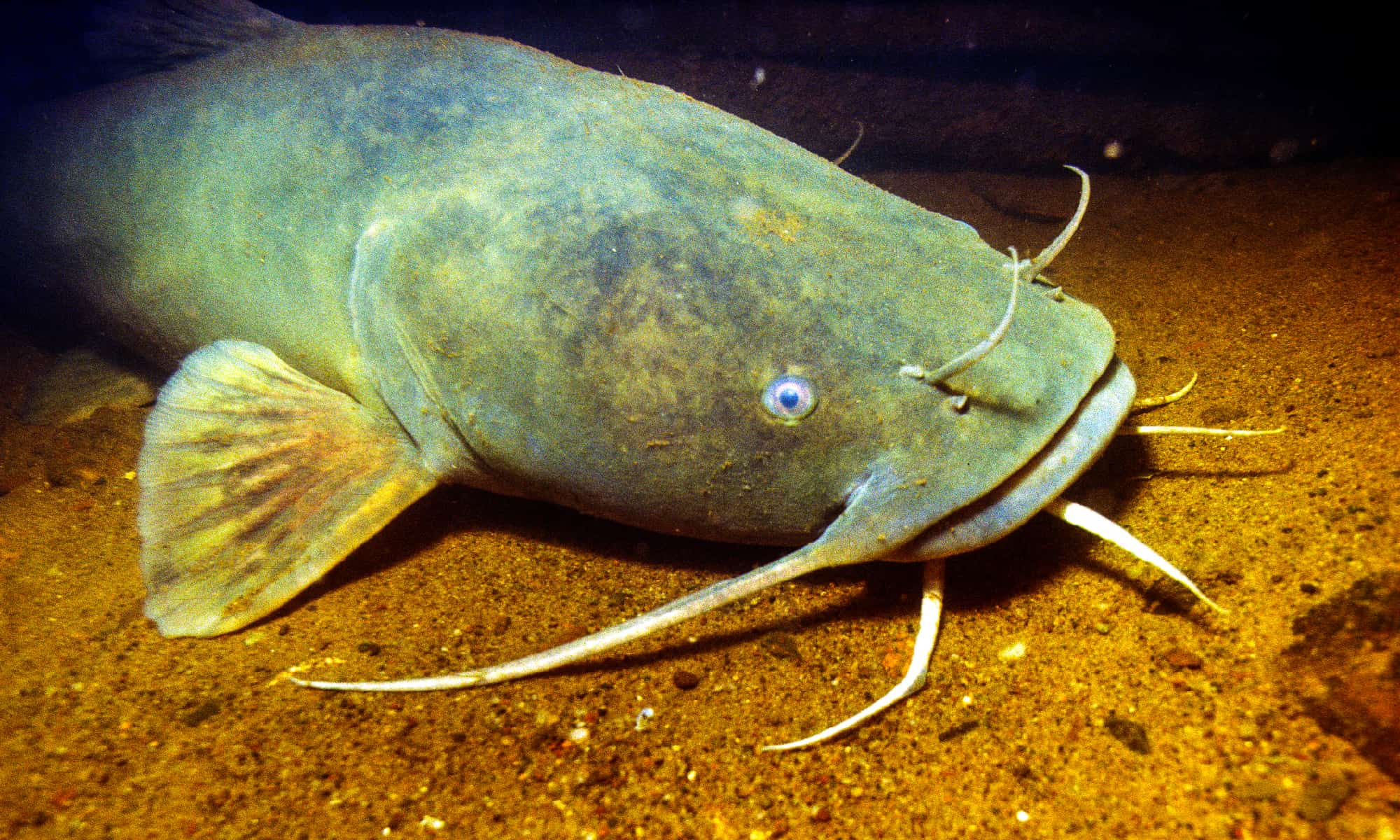 The catfish in this area have access to vast habitats so overfishing of one location is not such an issue. After some nifty needlework to repair the nets, they are filled with bait and placed back down.
Catch the Full Video Below
---