Continue reading for our analysis...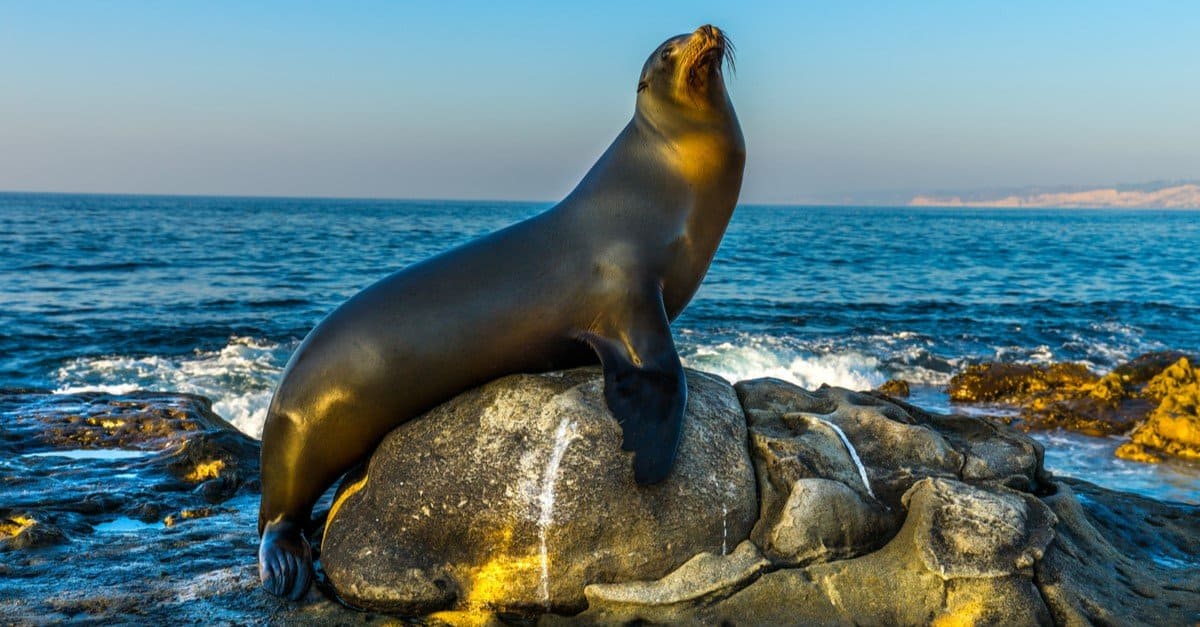 Have you ever been relaxing by the pool only to have your pool chair stolen from you? That's the worst, right? If the aggressive patron is a sea lion, it turns from frustrating to hilarious pretty quickly. The video above shows a sea lion taking a quick dip and heading straight for a lounge chair. He doesn't seem to care that the chair is already taken. Fortunately for him, the man relaxing by the pool is quick to hop up. He gives up his spot for the whiskered animal.
The short clip begins with the animal waddling over to the side of the pool. The pool and adjacent restaurant are right on the water. We imagine this is how the sea lion got access to such a prime spot. Another person in the restaurant follows the animal from a distance holding their own camera to capture its antics. A woman observing from a balcony above captured this footage. As the video continues, you can hear her laughing.
The sea lion wastes no time and jumps right into the pool. You can easily see how these animals are made for the water as it glides along. It surfaces at the other end of the pool and hops out of the water onto the pool deck. Spotting a lounge chair, he goes right for it.
But wait! There's a man on the lounge chair! Instead of going to the empty chair nearby, the sea lion waddles to the closest one. He doesn't really care that it is already occupied. The man jumps up, careful to avoid the animal, and snatches his towel off the chair as the animal makes himself at home. The sea lion stretches out in the sun as the man moves away and the people watching just laugh.
Is This Normal Sea Lion Behavior?
Many sea lions are accustomed to humans and don't shy away when people take an interest in them. It's a bit unusual, however, for them to get this close to people without the incentive of food and to actually chase them out of a pool area. This sea lion seems comfortable in his surroundings. It's likely that he associates the restaurant with food, although he could just be exploring and looking for a place to relax.
Keep in mind that there aren't any predators in this small pool area. Compared to the ocean just beyond, which may have orcas, sharks, or other animals that eat sea lions, it is much safer.
---