↓
Continue Reading To See This Amazing Video
Penguins are adorable creatures that enjoy being in groups, and they do not enjoy being apart from each other. An inspiring yet wholesome video posted on TikTok showed a penguin taking a calculated leap to another iceberg as it began to separate and drift off into the icy water.
The penguin can be seen running for dear life to make it to the other iceberg before it's too late and ends up stranded on an iceberg in the middle of the ocean. The other penguins don't seem to be waiting for it, but in the end, the penguin takes a giant leap and begins sliding to the group of penguins on its stomach. This is not something you see every day, and it is certainly adorable.
It appears that a part of the iceberg was breaking off, and one penguin was trapped on a separate part. You can tell from the video that the penguin is in a hurry, as it knows that it will be left behind if it doesn't act quickly.
The penguin can be seen running hurriedly to take the leap of faith and make the jump to the other side where all the other penguins are gathering. The way the penguin was waddling to jump across the iceberg increases the video's cute factor. It is amazing to see how the penguin decided to take the side where the gap between the two icebergs was the smallest so that it had a better chance of success when taking the jump.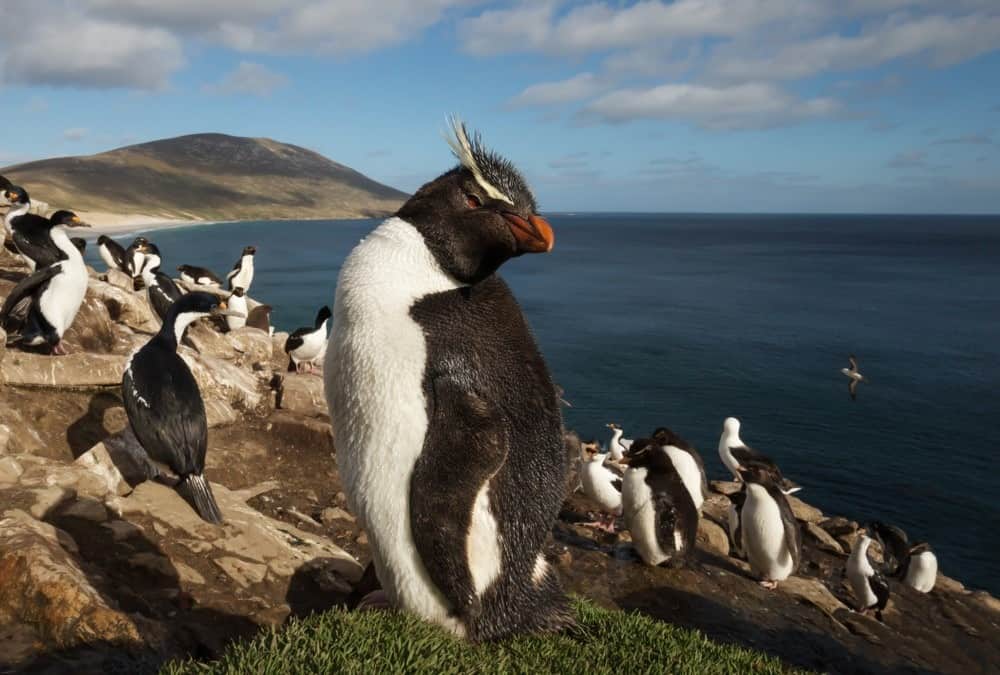 So, How Far Can Penguins Jump?
Penguins are not the best jumpers as they can only jump roughly 9 feet (3 meters) high, but the average jumping height is only 6 feet (1.8 meters) for most species of penguin. This might seem high for such a small creature, but they jump further if they are leaping from the water onto dry land or ice. A penguin will not be able to jump as high as they would if they had the water to gather speed.
Fortunately, the route that the penguin in the video took meant that it had a shorter distance to jump and made the leap to the other iceberg in time.
Next Up:
Up Next:
More from A-Z Animals
---
The Featured Image
---