In this short but brutal sequence we get to see an American alligator position a huge python ready to eat it. The snake has already been killed and the gator hurls it out of the water so that the swallowing can begin! The video notes inform us that it was captured in the Florida Everglades. Scroll down to watch the full video of the alligator's meal.
Relationship Between Pythons and Alligators
American alligators are a native species of the Florida Everglades. It is thought that there are around 200,000 in the Everglades themselves but 1.5 million in the whole of Florida. They are happy to live in both natural and manmade freshwater lakes, ponds, rivers, and wetland areas. Alligators are a keystone species and play a vital part in the health of the Everglades ecosystem. As opportunistic feeders they eat fish, snakes, turtles, small mammals, and birds.
This is in stark contrast to the Burmese python which is not a native species of the area. They are termed 'invasive' and was first discovered in the area in 1979. It is almost certain that the first pythons in the area were unwanted pets. They had been imported as part of the exotic pet trade but irresponsible owners released them into the wild when they no longer wanted them. Some may have also escaped. Since then, their numbers have drastically increased and they are now actively breeding in the Everglades.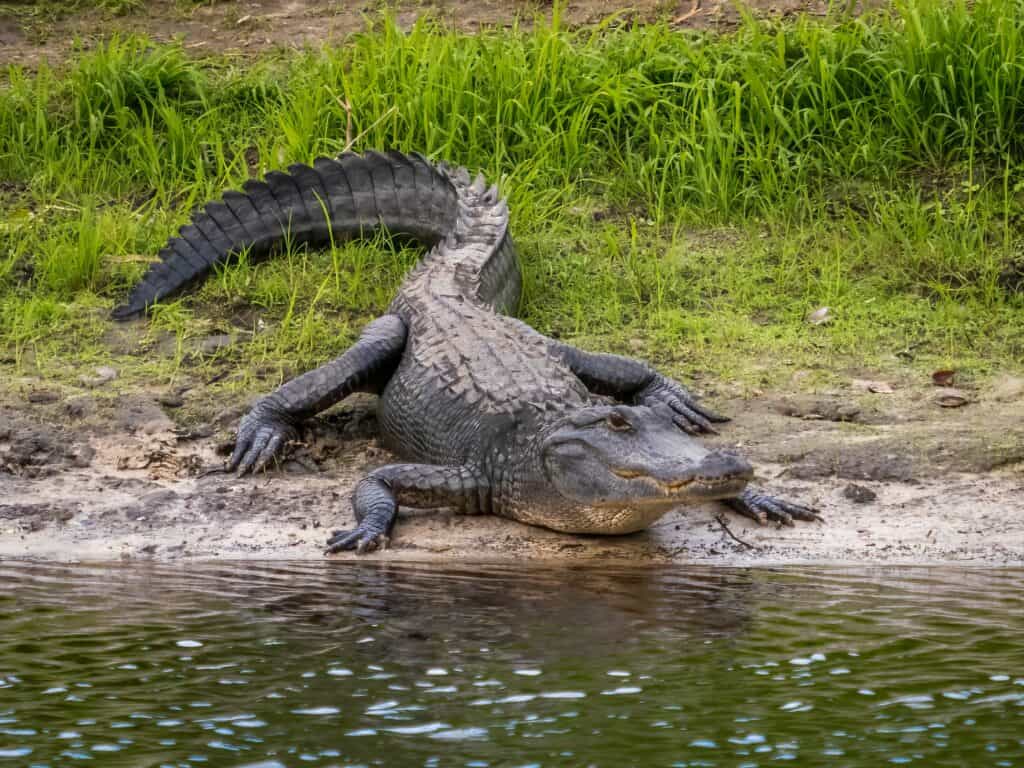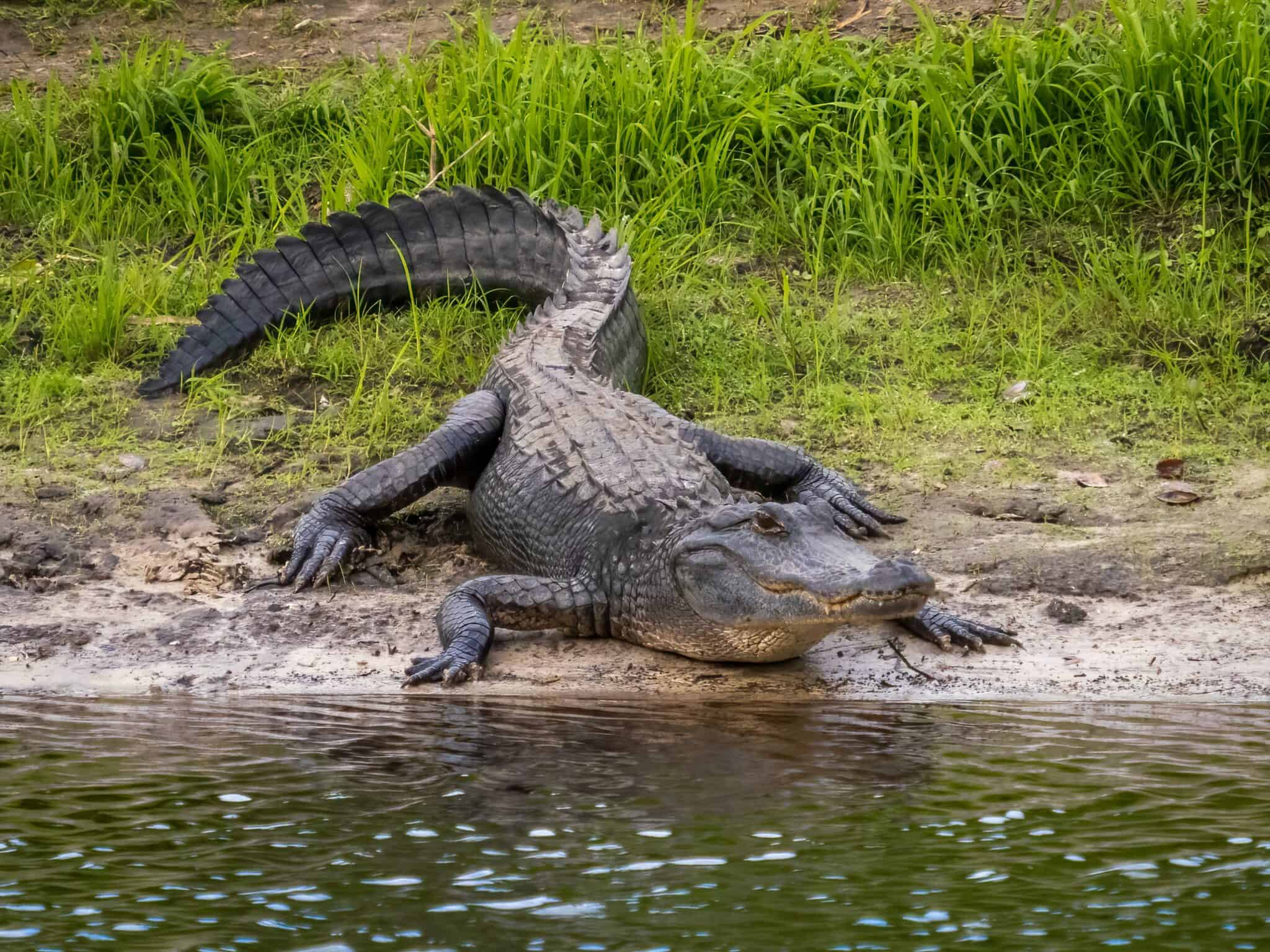 Problem of Pythons in the Everglades
Burmese pythons are causing huge damage to the local ecosystem. They are indiscriminate eaters and have seriously damaged the populations of many native small mammals.
They also go head-to-head with alligators as we see here.
In this particular encounter, the alligator has come off the best – and is polishing off the python. However, that is not always the case. There are reports of Burmese pythons eating five-foot alligators whole!
There is a particularly gruesome account from 2005 where a python was found burst open (and dead) with an alligator sticking out of its gut! A classic case of 'eating until you burst'!
Watch the Incredible Footage Below
---