Arkansas is a southern state known for its natural expanses and numerous bodies of water. People that live in Arkansas reap the benefits of living in the area by planting flowers and crops. That's why it's so important to consider what Arkansas gardeners need to know this spring. Learn about the weather in the region, how the past winter affected the area, and when it's safe to start putting plants in the dirt!
Arkansas's Climate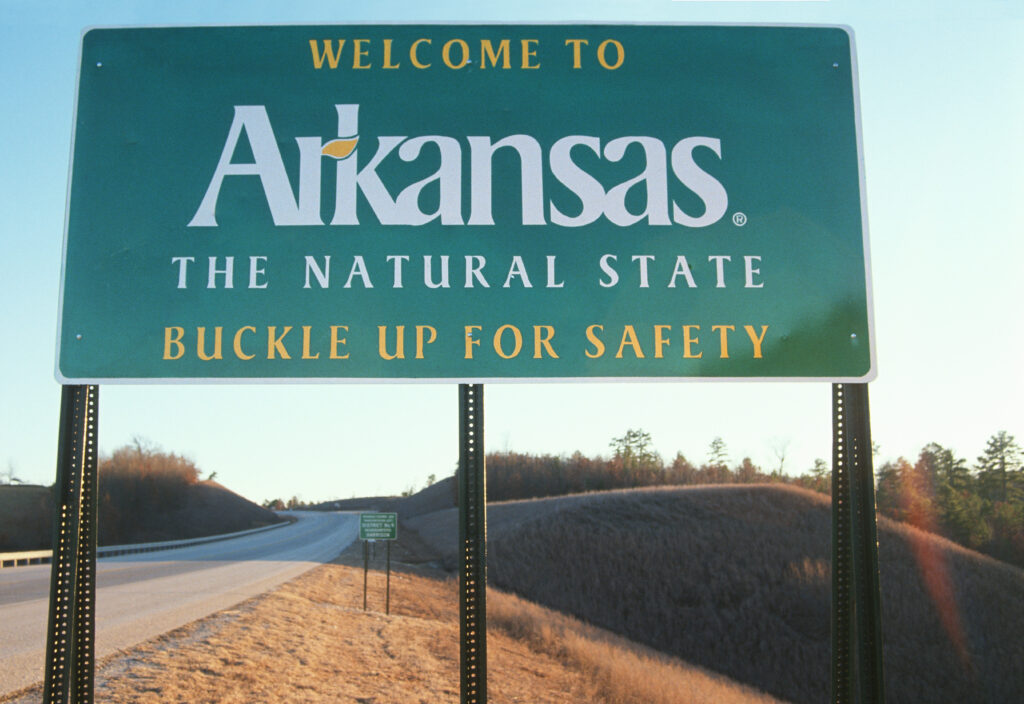 Arkansas is located north of Louisiana, a state that lies on the Gulf Coast. While Arkansas is technically inland from the coast, parts of the state are still beholden to the impacts of the large body of water. The Köppen climate type throughout the state is considered humid subtropical. As a result, the state has hot, humid weather throughout the summer along with mild winters.
Arkansas gets about 50 inches of rain per year on average. Not every area sees the same amount of precipitation, though. Another thing that Arkansas gardeners need to know is that the state gets about 217 sunny days per year. That makes this state the 12th sunniest in the country.
Given that the state has a warm climate and mild winters, gardeners can count on having a growing season that lasts about 200 days, or a little over six months. With all these sunny days, frequent precipitation, and warm weather, gardeners have all the right tools in place to experience successful plant growth.  
The state experiences some cool weather in January where the average temperature in Little Rock is a high of 51 degrees Fahrenheit and a low of 31 degrees Fahrenheit. The state can see snow, but usually only a few inches outside of mountainous areas. By the time spring is underway in April, the averages shift to 73 °F as a high and 51 °F as a low. So, the state does have a cool winter in some parts, but the spring, summer, and fall are filled with warm weather.
Lastly, the state falls in the USDA Plant Hardiness Zones of 6 through 8. The north begins a gradient of 6b and 7a while the middle of the state north of Little Rock features 7b, and south of Little Rock, for the most part, has Zone 8a. Knowing the Plant Hardiness Zones at one's location is important when picking out the right plants for their garden.
Challenging Weather That Arkansas Gardeners Face
One drawback of having access to great weather, soil, and natural lands is that the South is prone to harsh weather. The state escapes severe winter weather for the most part. Sometimes, the area will get very cold, but not for long. The coldest place in Arkansas is Gilbert, a small town located in the Ozark Mountains where the average temperature in winter is 24 °F.
Yet, the springtime and summertime can be problematic. Like many other southern areas in the U.S., Arkansas is the site of many severe thunderstorms and tornadoes. Arkansas tends to rank somewhere in the top 10 states that experience the most tornadoes throughout a given year. In 2022, Arkansas recorded 56 tornadoes, but that was a far cry from Mississippi which had 183.
These weather phenomena are enough to wreck structures and ruin lives. Of course, a tornado would also ruin an Arkansas gardener's plants with high winds and associated storms.
Hurricanes and tropical storms rarely have a direct impact on Arkansas, but their remnants do. These storms bring torrential rains and high winds, both of which can cut down plants in their prime.
All told, Arkansas gardeners have some challenging weather with which to contend.  
How Has Recent Weather Impacted Arkansas Plants?
The most recent winter starting in 2022 and ending in 2023 held some surprises for Arkansas. A unique weather pattern struck Little Rock and other places in Arkansas in early February, bringing a storm of freezing rain and ice to the area.
Storms like this can kill off plants with ease. However, the timing of the storm was firmly in the winter. Most Arkansas gardeners had nothing to worry about. The ice could impact standing plants, but bulbs and many perennials were safe.
Moving into March, the state experienced a few nuisance storms, but nothing significant that would impact the growth of plants or prevent new ones from going into the ground.
When Are the Last Frost Dates in Arkansas?
Arkansas gardeners need to know when to plant their crops and flowers. A major part of that is knowing the last time a freeze is likely to happen. Typically, almanacs list a last frost date. That is the date after which a frost is not very likely to happen. Take a look at some cities around Arkansas and see when the coast is typically clear.
| City | Date |
| --- | --- |
| Little Rock | March 28 |
| Bentonville | April 19 |
| Texarkana | March 21 |
| Eudora | March 23 |
Keep in mind that the dates listed here are average dates for the last frost. It's necessary to look at weather forecasts to see if a frost danger exists in the future.
5 Easy Plants to Sow for Arkansas Gardeners (And When to Plant Them)
People that grow plants in Arkansas typically grow various flowers and vegetables. We're going to list five of the most popular vegetables that people include in their gardens and show you when to plant them based on Little Rock's last frost date of March 28.
1. Tomatoes
Tomatoes are a staple plant for Arkansas gardeners. The best time to start them inside is between January 30 and February 14. From there, they should be transplanted outside by April 4 to April 25, depending on the weather and their maturity.
2. Corn
Corn can be tough to grow depending on where the gardener is located. However, the best time to plant corn is between April 11 and May 1.
3. Potatoes
Potatoes are hardy plants that can be started outside before the last frost date. Try planting them during the time between February 27 and March 14.
4. Cabbage
Gardeners can start cabbage inside between January 30 and February 13. The plants can be taken outside and put in the ground between February 28 and March 14.
5. Carrots
Carrots are another vegetable that can resist the impacts of cool weather to an extent. Start them outside between February 20 and March 6.  
Knowing when to plant the crops is important. However, the dates when to plant them may require a little flexibility. An early spring frost is always possible. Double-check the long-term weather forecast before putting any plants in the ground that are not cold-resistant.  
Up Next:
More from A-Z Animals
---
The Featured Image
---