Georgia is the youngest state out of the original 13 colonies, as it was founded in 1732. Initially, the state was much larger because it included the present-day states of Mississippi and Alabama. Furthermore, Georgia is blessed with more soil types than any other state in the US. For example, it sweeps from the marshes of the Atlantic coast to the Appalachian Mountains in the north. But what is Georgia known for? Here are 25 things Georgians love about themselves.
1. The World's Largest Drive-in Restaurant 
The world's largest drive-in restaurant is The Varsity in Atlanta, Georgia. This establishment has been serving fries, burgers, and soda since 1928. The Varsity's original location was near the Georgia Institute of Technology, but there are several satellite locations around Atlanta today. If you ever get a chance to visit this popular drive-in, try their famous chili dogs.
2. Coca-Cola
Coca-cola was first invented by John Pemberton, a pharmacist, in 1886. Furthermore, the first bottle ever sold was in Atlanta, Georgia. Tourists can learn all about this famous drink by visiting the Coca-Cola museum. There are numerous artifacts on display, including a replica of the original recipe.
3. Movie Capital
Georgia is an excellent state to produce a film or television shows because of its generous tax incentives for filmmakers. Several notable productions were filmed in the state, like The Walking Dead, Hunger Games, Stranger Things, and Ant-Man. Additionally, tourists can visit these TV and film sets in Atlanta.
4. Quail Hunting Capital of the World
Because Georgia is home to over 50 species of quail, it is known as the Quail Hunting Capital of the World. Furthermore, around one million acres of public land is available for hunting. Experienced hunters may apply for a quail hunting permit online, but novices need to enlist the services of outfitters or guides.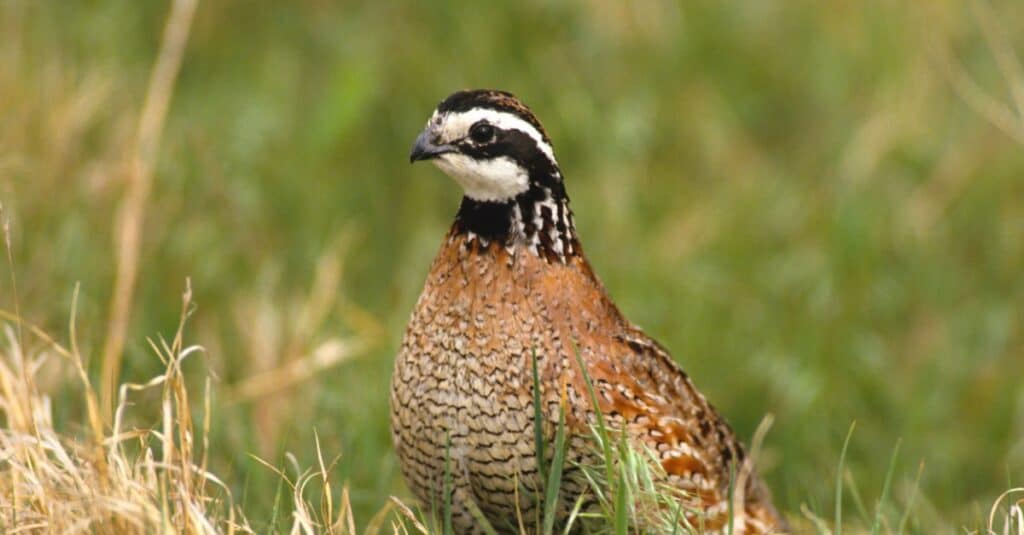 5. The Master's Tournament
Some very special happens every April at the August National Golf Club in Augusta, Georgia. One of the most prestigious golf tournaments, The Masters, has some of the best golfers in the world in attendance.
6. Wild Horses On Cumberland Island
Cumberland Island sits just off the Georgia coast. This island offers old-growth forests, pristine beaches, and wild horses. As a result, the island forbids any cars, and visitors can only access it by ferry. The wild horses on Cumberland Island arrived with the Spanish in the 16th century. Currently, there are approximately 150 wild horses inhabiting the island.
7. The Birthplace of the Civil Rights Movement
Georgia is known for its pivotal role in the Civil Rights Movement and is home to several historic sites. For example, tourists can visit the Martin Luther King Jr. National Historic Site, including Ebenezer Baptist Church, MLK's childhood home, and his tomb. You can also visit the Old Slave Museum, which was an area where they would auction off slaves.
8. Geechee and Gullah Culture
The Geechee and Gullah were enslaved Africans brought to South Carolina and Georgia. They have a unique language, traditions, and cuisine, which their descendants still honor. Therefore, if you are ever in Riceboro, visit the Geechee Kunda Cultural Center, where you can learn about their history and take classes in quilt-making and basket-weaving.
9. Annual Possum Drop
If you ever find yourself in Brasstown, Georgia, on New Year's Eve, you can witness one of their craziest traditions, the Annual Possum Drop. At the stroke of midnight, a live possum in a clear plastic box is lowered from a pole. It might be quirky, but the tradition started in 1974 at Clay's Corner General Store and was a huge success. Today, tourists from all over the US visit this town to witness the Possum Drop.
10. Subtropical Climate And Warm Weather
This state has a subtropical climate, meaning it is warm throughout the year. For example, summer's average at around 80 degrees Fahrenheit, while winter's average at approximately 60 degrees Fahrenheit. This means that tourists can visit any time of year and still enjoy all the outdoor activities that Georgia offers.
11. History As "Empire State of the South" 
Georgia was one of the original 13 colonies and has a long and rich history. It earned the nickname "Empire State of the South" because of its large textile industry during the antebellum period. Georgia was one of the last Confederate states to secede from the Union. However, once the war was over, the state went through serious reconstruction, and the city of Atlanta was rebuilt.
12. Pecans
The Empire State of the South is the leading producer of pecans in the USA. Pecans grow in the southeastern US and were first produced in Georgia during the 1800s. Georgians love to use this nut in various dishes like salads, main courses, pies, and cakes.
13. Sweet Tea
Georgia is known for sweet tea, which is no surprise as it's a Southern staple and loved by most Georgians. In fact, this beverage has its own holiday. On June 10th, natives celebrate National Sweet Tea Day. It is made by brewing black tea and adding sugar. However, some people also like to add milk.
14. Peanut Production And Boiled Peanuts
Georgia is notorious for its peanut production and produces more peanuts than any other state in the US. One of their most popular products is boiled peanuts, which are made by boiling peanuts in water for several hours until they soften. Furthermore, they come in various flavors like hot, spicy, and cajun.
15. The Peach State And Peaching Farming
Another nickname for Georgia is The Peach State because it produces large amounts of peaches. However, that is not the only fruit or vegetable from this state. Georgia has nine million acres of farmland dedicated to agriculture. As a result, it is the top producer of pecans, peanuts, and Vidalia onions.
16. Atlanta, the City
Atlanta is a significant hub for economics, politics, and entertainment. Furthermore, it is the biggest city in Georgia, home to over five million people. Additionally, the city houses America's busiest airport regarding passenger volume.
17. City of Savannah
Situated on the Georgian coast lies the city of Savanah. This city boasts many galleries, restaurants, and museums. But, what really attracts tourists to Savannah is its history. Unfortunately, this city was plagued by pirates in the 1700s, who would kidnap or murder unsuspecting victims. As a result, many believe that Savannah is haunted, and tourists can take a ghost tour to find out.
18. Providence Canyon State Park
Providence Canyon State Park is located in Southwest Georgia, and it is notorious for its breathtaking canyons. It is a little slice of heaven for people who enjoy the outdoors. People can trek through the canyons and reconnect with nature.
19. University of Georgia
Athens, Georgia, is home to one of the state's largest Universities, the University of Georgia. This establishment is located on the northeastern side of Georgia and enrolls over 33,000 students annually.
20. The Georgia Aquarium
Georgia is known for its massive aquarium, the Georgia Aquarium. In fact, it is one of the largest aquariums in the world. Georgia Aquarium houses over 100,000 animals, including species like penguins, beluga whales, and dolphins.
21. Birthplace of Twin-Barreled Cannons
This might be strange, but Georgia is known for the first twin-barreled cannon, which was constructed and displayed at Athens City Hall. But, because this cannon was never used in war, historians believe it was a massive failure.
22. Okefenokee National Wildlife Refuge
The Okefenokee National Wildlife Refuge lies in the state's southern region. It is a preserved wetland that houses multiple plant and animal species. These include:
23. Stone Mountain Park
Stone Mountain Park resides in Stone Mountain, Georgia. This 3,200-acre park sports a picturesque train ride, laser shows, and a Civil War Museum. Attractions at this park include the following:
SkyHike
Summit Skyride
Scenic Railroad
Geyser Towers
4-D theatre
The Great Barn
Ride the Ducks
Great Locomotive
Antebellum Plantation & Farmyard
Chase Adventure Golf
Discovering Stone Mountain Memorial Hall and Museum
24. NuWay Wieners
One of Georgia's delicious chains is NuWay Wieners. People flock to the state to try their famous hotdogs and chili burgers. The original owners were Greek, and they still source ingredients from Greece.
25. Vidalia Onions
Georgia is also known as the biggest producer of Vidalia onions in the US. Additionally, the Vidalia onions grown in this state are the sweetest in the world and a popular ingredient for salads.
---
The Featured Image
---