Mississippi is a state in the U.S. South with a distinct culture influenced by its location. The state is home to about 2.9 million people, and they live in cities, suburbs, and rural areas. It's impossible to sum up a state filled with this many diverse people in a brief listicle. Still, what is Mississippi known for? We'll show you 10 things that the state is known for outside of its borders along with the things that people from the state take pride in!
1. Mississippi Is Known for the Mighty Mississippi River
The Mississippi River is the second-longest river in the United States. The river shares its name with the state, and it has been a very important part of the state's history. The massive river has served as a source of fresh water, transportation, and even as a food supply to millions of people in the region. The Mighty Mississippi is a point of pride for the state for its immense size. Also, the body of water is deeply connected to the region's culture.
2. Home of the Blues
Mississippi is where the blues first emerged. This musical genre surfaced in the 1860s, and it became more known and widespread in the early 1900s. The blues were a unique musical style that would continue to grow and flourish with famous artists like Bessie Smith, Muddy Waters, and Ma Rainey.
Of course, other musical genres flourished in this area even if they did not originate there. The Magnolia State has produced notable jazz, rock and roll, and gospel artists throughout the years.
3. Amazing Fishing Opportunities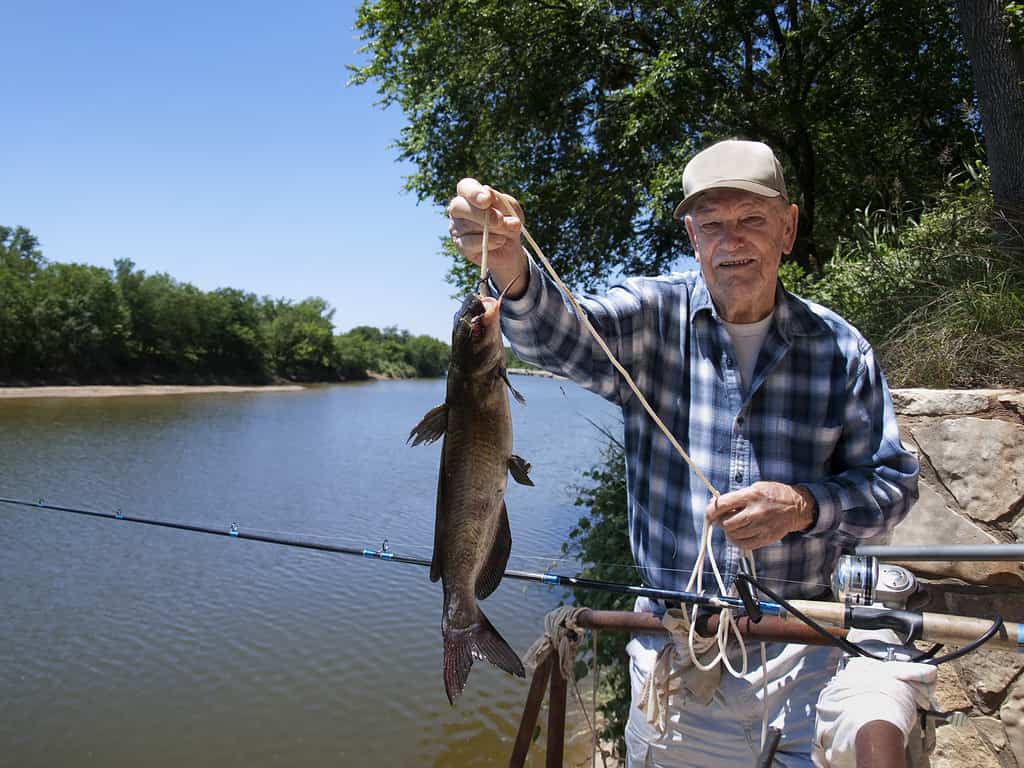 Seafood greatly influences Mississippi's cuisine. Fortunately, this state has an abundance of it waiting for anglers. Mississippi has the good fortune of having tons of places to go fishing.
The Mississippi River has some restrictions for eating fish from its waters in places, but it's a fun place to catch some fish. The Gulf Coast offers great saltwater fishing as well. That's not to mention the many lakes, streams, and ponds where people can drop a line in and catch hundreds of different species of fish.
4. Mississippi Is Renowned for Its Magnolias
Mississippi is called the Magnolia State. Magnolia trees are abundant across the state, and the beautiful white blossoms nestled on the otherwise green tree make for a beautiful sight. These trees can grow between 30 and 80 feet tall, providing shade and natural beauty. They grow well in Mississippi's rich soil. Magnolias are symbols of hospitality, purity, and even luck.
5. Blazing Hot Summers
Mississippi's hottest temperature of all time was 115 degrees Fahrenheit. The state's record is 20 degrees cooler than the country's all-time record. Yet, the state has a potent mixture of high temperatures and suffocating humidity. The combination of heat and humidity makes people uncomfortable from May through September.  
The heat isn't the only type of weather that Mississippi is known for, though. Unfortunately, the Magnolia State's other powerful, deadly weather phenomena impact this area.
Tornadoes strike this state somewhat frequently, and the state averages about 67 tornadoes per year. Hurricanes are another devastating type of weather phenomenon that greatly impacts the state. The Magnolia State ranks 9th on the list of states impacted by the most hurricanes. Several major hurricanes, hurricanes ranked Category 3 or higher, have struck the state in the recent past.
6. Delicious Seafood
Access to fresh seafood is one of the benefits of living on this part of the Gulf Coast. People in Mississippi have integrated all kinds of seafood into their unique cuisine. Shrimp, catfish, crabs, oysters, and others are cooked to perfection and served with other dishes that enhance their flavor. Seafood-loving people will certainly appreciate the Magnolia State's style of cuisine.
7. The Gulf Coast
The Gulf Coast is not just a place from which to pull tasty fish, though. The area is a great place to swim, get a tan, go boating, or hang out with friends. Mississippi has 26 miles of beaches along its southern border. However, it's best to make sure the coastal waters are safe to swim in before taking a plunge in the waters.
8. Southern Charm and Hospitality
Mississippi is known for its southern charm and hospitality. While it probably doesn't hold true in every situation, people from the South are known for embracing friendly, welcoming cultural practices. People are kind, patient, and helpful to strangers in this area. That behavior contrasts with places where people brush off others and go about their day.
Southern hospitality could be something as simple as new neighbors introducing themselves and inviting the newcomers over for dinner or a person stopping to help a stranger change a tire on the side of the road.
9. An Agricultural Economy
Agriculture is still very important to Mississippi's economy. Roughly 17% of the workforce works in this sector. Mississippi is still a leading producer of cotton in the United States. Also, the state produces a great deal of cattle, corn, soybeans, eggs, milk, and various other agricultural products.
10. Mississippi Is Known for Its History
Mississippi has been home to a wide variety of historical events. Once a stronghold of slavery, Mississippi seceded from the United States on January 9, 1861. The Union and Confederate armies fought several battles in the state. Ultimately, Mississippi rejoined the United States in 1870.
Since then, the Magnolia State became a significant hotbed of activity during the Civil Rights Movement in the 1950s and 1960s. In the 21st century, Mississippi has worked to improve its economy, industrializing and legalizing gambling in some areas of the state. The Magnolia State may be somewhat small, but its citizens are using its available resources to improve their future.
Mississippi is known for many things beyond those which we have listed here. Furthermore, this article did not go into the depth required to understand the history, culture, and music of this region. If we have piqued your interest in the Magnolia State, it may be worth reading other sources to learn more about this beautiful slice of the South to get a more in-depth perspective on the region.
The photo featured at the top of this post is © dangarneau/ via Getty Images
---