↓
Continue Reading To See This Amazing Video
Check this bear out! He's swinging what look like nunchucks around like he's a martial arts expert. Zoos try hard to give animals plenty of objects for enrichment and this bear is clearly enjoying what has been left in the enclosure!
All About Bears
Bears are found in lots of different parts of the world including North, South and Central America, Europe, Eurasia and Asia. There are eight different species of bears and some are endangered. Whilst they are not usually a threat to humans, they could easily injure or even kill a person if they decided to attack. Many of the bear species are very fast and could easily outrun a human – some can reach 35 miles an hour.
Even though all bears eat meat, many of them survive on mostly plants and just hunt the occasional animal. Others, such as the polar bear, have a higher meat content in their diet. They lead a solitary life and most only come into contact with other bears for mating and when a female is raising her young. Conflicts can arise over territory!
Different Types of Bears
Here are some of the most well-known types of bears:
Brown bear – these live in North America, Asia and parts of Europe. Their distinguishing feature is the muscular hump on their shoulders. They are large and powerful animals that are also called the grizzly bear because of the lighter tinge to their coats.
Polar bear – one of the most distinctive types of bear thanks to their white/cream appearance. They live on coastal ice fields and floating ice in the Arctic regions surrounding the North Pole. They are an endangered species and face extinction because of the melting ice packs. They live off seals, walruses and birds and are very good at swimming!
 North American Black Bear – These are found in many parts of North America and have been caught on camera many times in urban areas. They can adapt to a number of different habitats but prefer mountainous areas. Black bears will hunt rodents but mainly feed on plants, fruit and nuts.
All of the different bear genus species have adapted to exploit different environments and to source different diets. When keeping bears in captivity, it is important to try to replicate their habitats as much as possible.
Next up:
Watch the Scariest Animal Video This Year as a Rock Climber Fights a Bear
Watch a Bear Fight Spill Into a New Jersey Street Like a Bar Brawl
Watch A Black Bear Casually and Expertly Steal a Free Meal
Up Next:
More from A-Z Animals
---
The Featured Image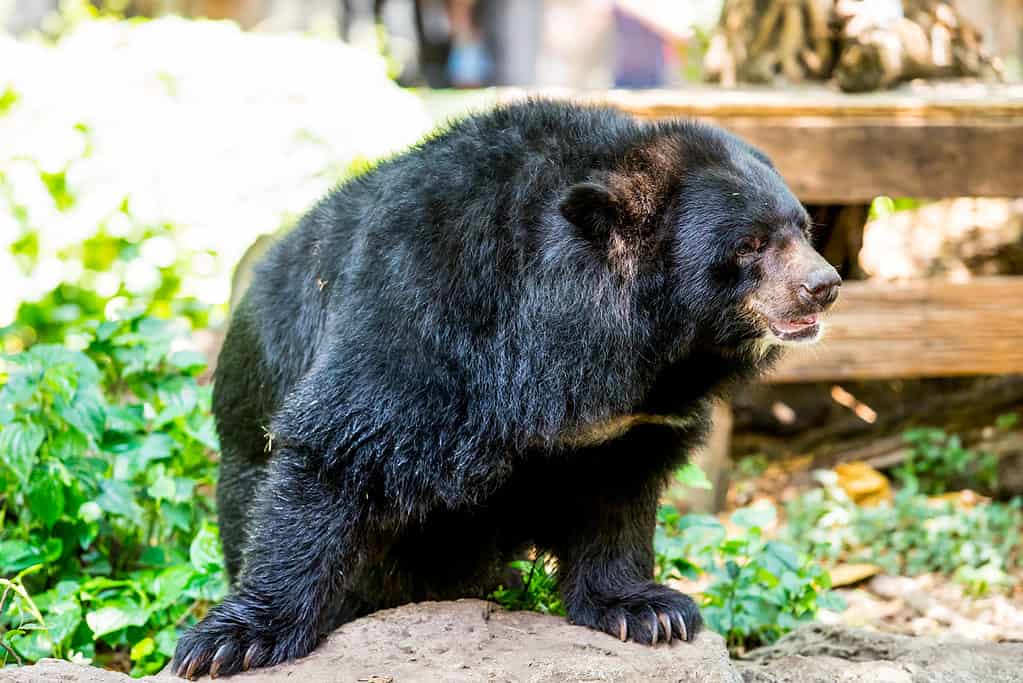 ---