While it may not plague very many people, what is the Wyoming allergy season like? When are the worst months for sneezes in Wyoming, and how can you best manage your allergy symptoms should you live in or choose to visit the Equality State? The least populated state in the nation, what do you need to know about Wyoming's primary causes of allergies?
Full of beautiful national parks and wilderness areas, Wyoming is worth exploring– but will your allergies keep you from enjoying the great outdoors in this state? In this article, we'll address everything you need to know about the Wyoming allergy season, including some of the plants that produce the most pollen and how you can treat your symptoms. Let's get started!
Wyoming Allergy Season: An Overview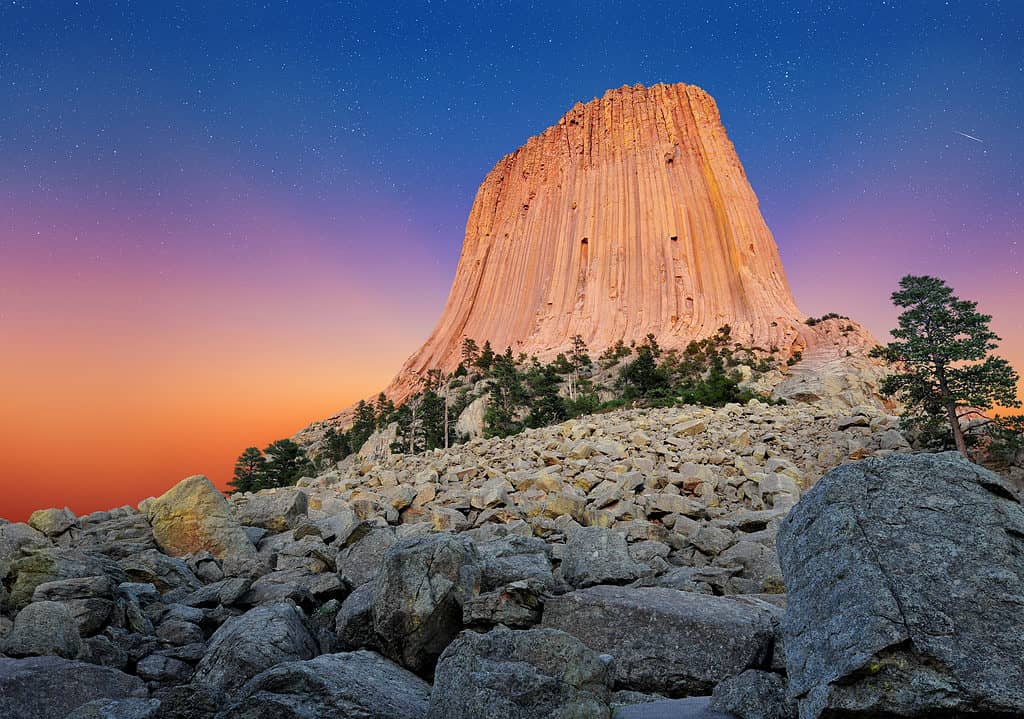 In the grand scheme of things, Wyoming has a milder allergy season compared to many other states. However, its diverse plant and tree populations make allergies peak from the month of March until the end of September. Some allergies might persist until November, but winter brings relief to most of this western state.
While this may be good news, every allergy sufferer is different. That's why it's important to know your triggers and the specific plants you are allergic to. If you aren't sure, read on to learn more about the types of flora that cause the worst allergy symptoms in the state of Wyoming!
Plants that Cause Allergies in Wyoming (By Season)
From springtime tree pollen to weeds in fall, Wyoming is no stranger to plants that cause allergies. If you want to fully understand the Wyoming allergy season, here are some of the primary culprits and causes of symptoms.
Spring
Wyoming has a particularly cold and long winter season. This means that springtime tree budding varies depending on the year. However, most trees in Wyoming begin producing pollen by the month of March, and they don't stop until the end of April or May. Some of the most common trees that cause allergies in Wyoming include poplar, birch, aspen, oak, maple, and cottonwood. 
Summer
With dry winds and the occasional blistering day, Wyoming has plenty of potential allergies in the summertime, more specifically during the months of June through August. This is also the most common time of year for tourists to flock to Yellowstone National Park, so don't forget your antihistamines! Grass allergies are incredibly common in Wyoming. Some grasses that cause allergies include prairie, Bermuda, bent, rye, and bluegrass.
Fall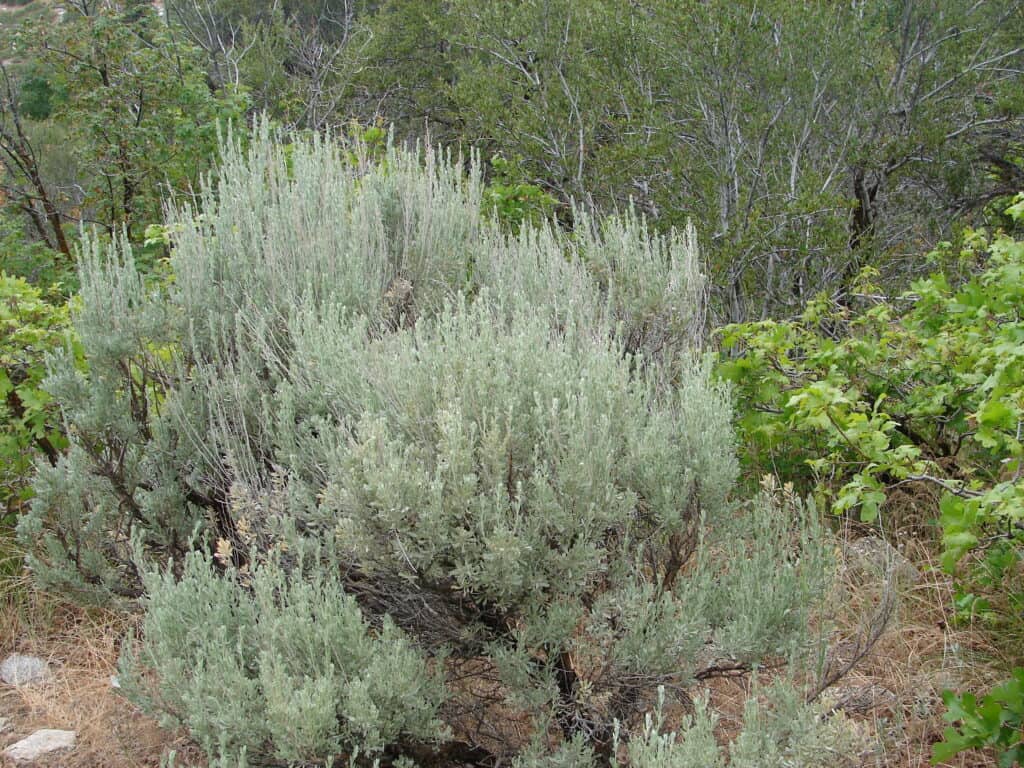 Beginning in late August and likely lasting until the end of October, weeds cause the most sneezes in Wyoming. Some grass allergies may also still persist, depending on weather conditions. However, one weed in particular causes some of the worst allergy symptoms in the US: ragweed. It grows in Wyoming too, alongside other weeds such as amaranth, sagebrush, mugwort, and smotherweed.
Winter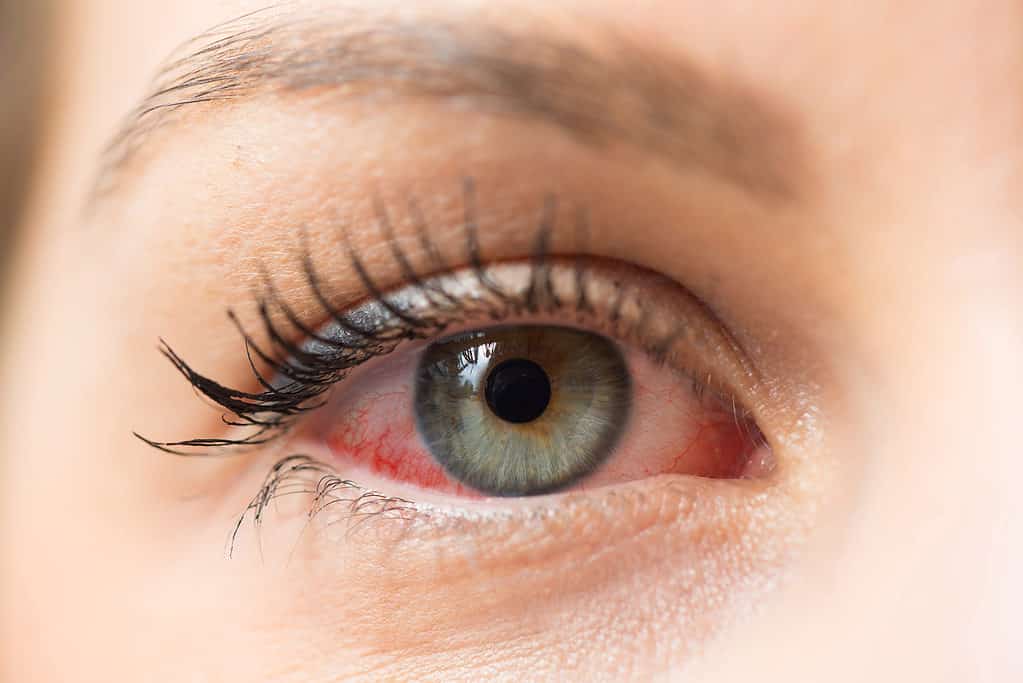 Thankfully, winter weather conditions typically bring the Wyoming allergy season to a screeching halt. This mountainous region gets plenty of snow, but the valleys in between all of these mountains make for some dry and windy winters. Many Wyoming residents may struggle with dry and itchy skin in the wintertime. Plus, dust and dander are often a problem during the months of November through February, as more people spend time indoors.
How to Treat Allergies During the Wyoming Allergy Season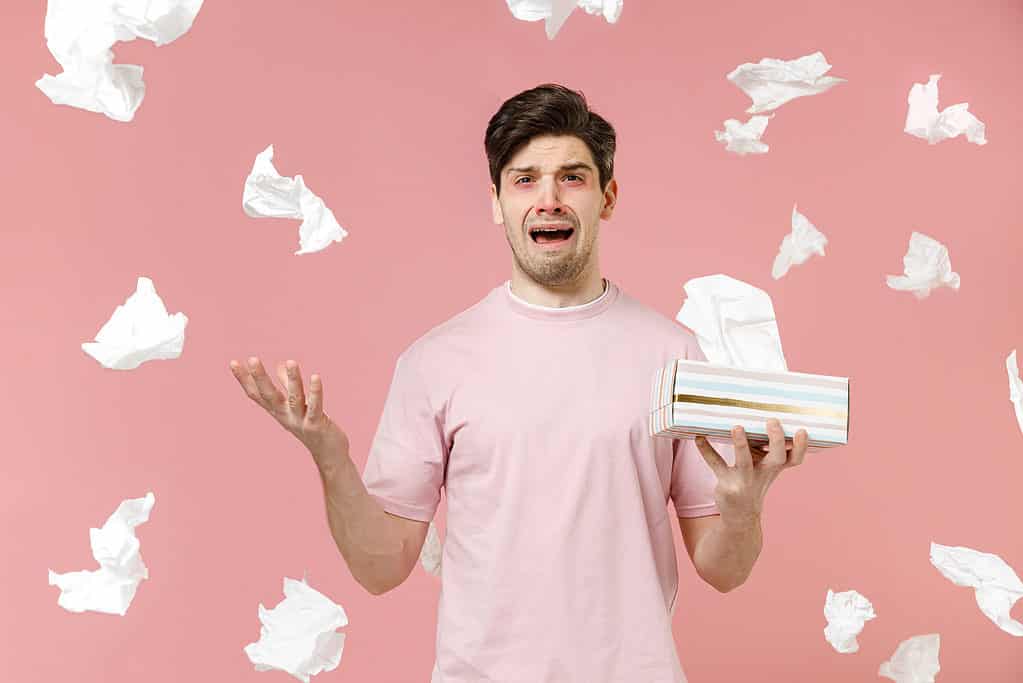 Whether you're planning a trip to Yellowstone or calling this state home, how can you best treat your allergies while in Wyoming? Here are some of the most reliable methods and ways of stopping your sniffles!
Clean your home. Given all of the dust present during all times of the year, you may find that simply cleaning your home helps relieve some of your allergies. This may include more deep-cleaning than you prefer, but removing dander, dust, pet fur, and debris can truly help relieve certain allergy symptoms!
Clean yourself. Just like you can remove allergens from your couch or floors, you should endeavor to do the same with yourself. By washing your clothes and body more during the Wyoming allergy season, you can decrease the amount of pollen and allergens in your life. You should also take extra time to keep your kids and pets clean too!
Remain indoors. Also known as the avoidance technique, remaining indoors on particularly bad allergy days may be a good idea. Granted, this isn't necessarily possible for everyone. Be realistic about your situation, and at the very least you can keep your windows and doors closed on very windy days!
Find home remedies. There are many types of home remedies that can help with allergy relief. Diffusers, humidifiers, long showers, neti pots, and more may be enough to relieve some of your worst allergy symptoms.
Talk to your doctor. At the end of the day, your doctor can help you with your health. If you think your allergies are terrible, your physician can prescribe medication to you. Or you can consider an over-the-counter medication for those tough and sneezy days!
Up Next:
The photo featured at the top of this post is © Jim Vallee/Shutterstock.com
---