There are many different toy dog breeds to compare, so what might the differences be between a yorkie vs maltese? Both of these dogs are beloved for their loyal and gentle personalities, but what similarities do they share, and in what ways do these breeds differ? Whether you are hoping to adopt either of these dog breeds or simply want to learn more, you're in the right place.
In this article, we will compare and contrast everything you need to know about yorkies and maltese dogs. We will go over their individual appearances and lifespans, as well as their behaviors and ancestries. That way, you'll have a full understanding of both of these dogs. Let's get started now!
Comparing Yorkie vs Maltese
| | Yorkie | Maltese |
| --- | --- | --- |
| Size | 7-9 inches; 5-7 pounds | 7-9 inches tall; 5-7 pounds |
| Appearance | Found in brown, blue, silver, and tan shades; hair is silky and long, often as long as the dog is tall | Small and covered in beautiful fur in white shades; fur is straight and silky. Hard to find their ears, as it looks like hair, and stubby snout |
| Ancestry | Bred in the 19th century in Yorkshire for companionship and rodent hunting | Bred for companionship and rodent hunting; an ancient breed dating back thousands of years |
| Behavior | Needs ample exposure to feel comfortable and calm; very intelligent and capable of training | Very friendly and compassionate with humans that they know; needs more exercise than you may think |
| Lifespan | 12-15 years | 13-17 years |
Key Differences Between Yorkie vs Maltese
There are many key differences between yorkies and maltese dogs. While they are similar in size, the yorkie comes in more colors than the white maltese. Additionally, the breeding origins for these two breeds differ in that the yorkie was bred in England, and the maltese was bred in an unknown location thousands of years ago. Finally, the maltese lives longer than the yorkie on average.
Let's take a look at these differences in more detail now.
Yorkie vs Maltese: Size
While it may surprise you, there are no real differences between the sizes of the yorkie and the maltese. They are both toy dog breeds, only reaching 7-9 inches tall total. This means that they are compact, small, and at risk for physical damage given their extremely small size. If you plan on adopting either of these two breeds, this is something to keep in mind.
However, the compactness of both the yorkie and the maltese make them fantastic companion animals. They only reach 5-7 pounds total, even when fully grown, which means they are ideally carried in bags and arms rather than walked like a larger dog! They still need their exercise, but toy dog breeds are prized for their small sizes.
Yorkie vs Maltese: Appearance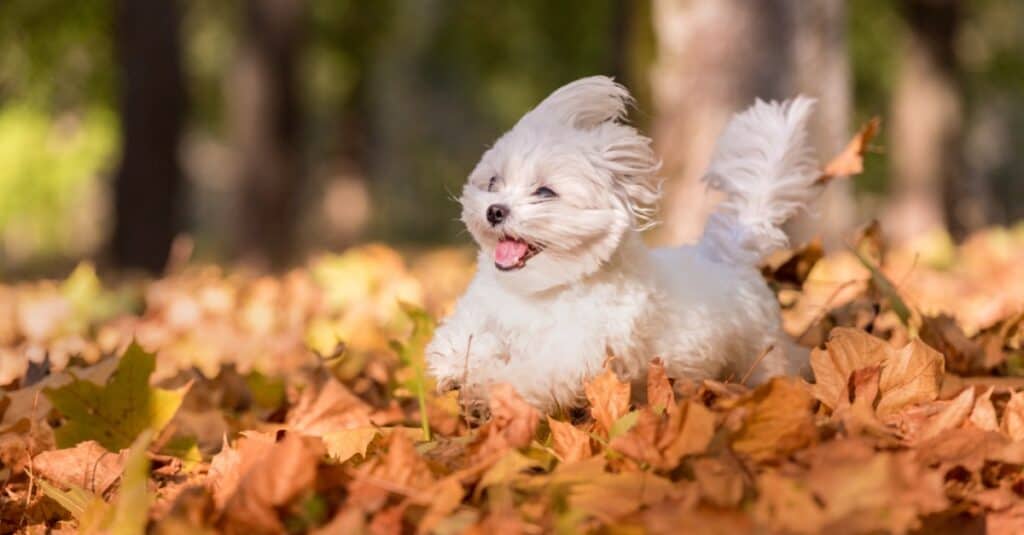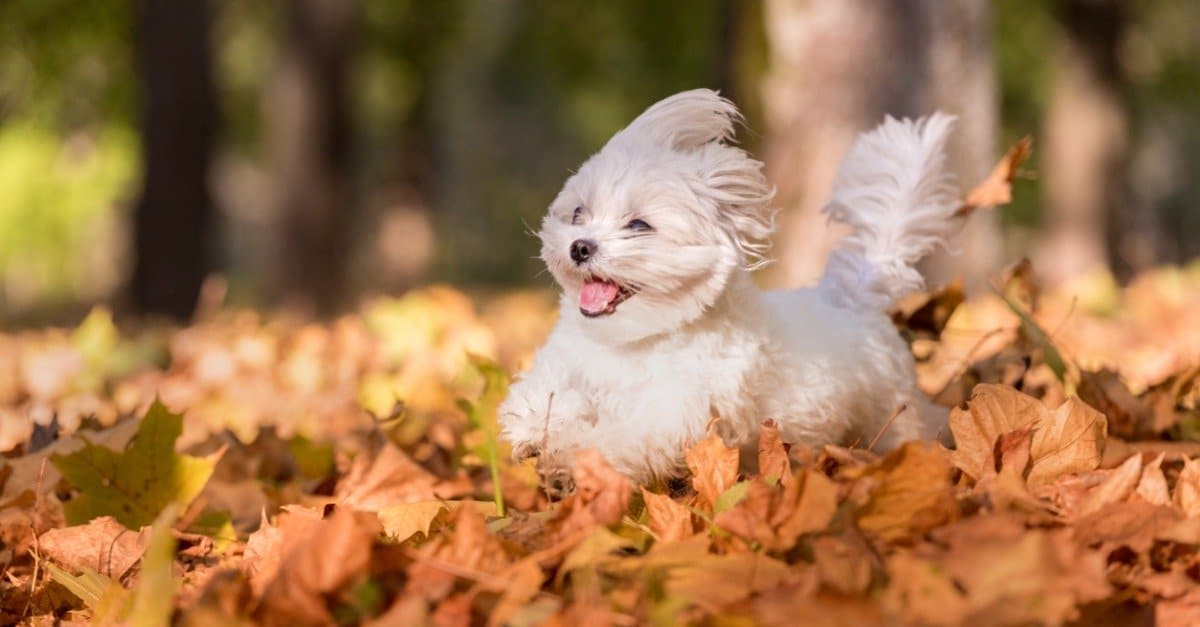 While it can be difficult to tell a yorkie apart from a maltese at first glance, you can easily tell based on the colors of both of these breeds. The maltese comes only in shades of white, while the yorkie comes in shades of brown and black, as well as blue or silver coloring. However, both of these toy dogs have extremely long and flowing hair, making it difficult to tell the difference.
Additionally, the face shape and nose placements of these two dogs are very similar. However, the ears of the maltese are floppy and covered in long fur, while the yorkie has erect ears covered in long fur. This is only one difference in their appearances, and it can be extremely difficult to tell what these dogs look like under all of that fur!
Yorkie vs Maltese: Ancestry and Breeding
While both the yorkie and the maltese have similar reasons that they were originally bred, their origins differ as well as the timeline of their breeding. For example, the maltese is a dog that originated in unknown whereabouts thousands of years ago, while the yorkie originated in the 19th century in Yorkshire, England.
Both of these toy breeds were bred to hunt rats and rodents in factories and on merchant vessels, given their compact sizes and few exercise needs. However, the maltese is a much older breed of dog compared to the yorkie. Additionally, the yorkie was originally bred as a cross between a Clydesdale terrier and a Paisley terrier, while the maltese is a purebred dog, as far as records show.
Yorkie vs Maltese: Behavior
You may believe that all toy dog breeds behave in the same way, and this may be true in some respects. However, there are some behavioral differences between the yorkie and the maltese. The maltese is friendly and compassionate with people in their family, while the yorkie needs more time to warm up to people, both strangers or otherwise.
Because of this, the yorkie makes a better watchdog than the average maltese. This isn't to say that the yorkie is more threatening than the maltese; neither of these breeds are ideal guard dogs. However, the alert yorkie will tell you when someone is at your front door faster than the maltese will!
Yorkie vs Maltese: Lifespan
A final difference between the maltese and the yorkie is their lifespan. The maltese lives a slightly longer life than the average yorkie, though it all depends on the dog's individual health and wellness. However, the maltese lives roughly two years longer than the average yorkie. Let's take a look at these figures in more detail now.
The yorkie lives an average of 12-15 years, while the maltese lives 13-17 years on average. While this may not seem like a huge difference, maltese dogs are some of the longest living dog breeds on average, something that the yorkie doesn't share!
The photo featured at the top of this post is © Mr. SUTTIPON YAKHAM/Shutterstock.com
Secure a Lifetime of Wagging Tails: Get Pet Insurance!
Did you know some emergency surgeries for dogs can run upwards of $5,000? Don't put your dog or your wallet at risk! Click the button below to get a free and instant quote on a comprehensive plan for your pup.
A-Z Animals may earn a small commission from using this service.
Ready to discover the top 10 cutest dog breeds in the entire world?
How about the fastest dogs, the largest dogs and those that are -- quite frankly -- just the kindest dogs on the planet? Each day, AZ Animals sends out lists just like this to our thousands of email subscribers. And the best part? It's FREE. Join today by entering your email below.
---