Key Points
The best overall book about the environment is There Is No Planet B.
Explore books that invite you to consider the role you play in our planet's future. Check out books that take you into deep fictional narratives about the natural world. They leave you stunned after the last sentence.
Consider if you're exploring better sustainability practices in your business, if you'd like to teach kiddos about protecting the environment, or if you love everything about nature and want to get lost in a captivating novel.
We only have one planet and even as we explore others, there is still so much to be done here, where our feet are planted. It's unusual that we can live on earth, be a part of vast ecosystems, and still lack knowledge and connection with this natural world. With days spent behind computer and phone screens and in traffic on paved roads, it's easy to forget that we are a part of the natural world. If you're feeling inspired to dig into books about the environment, welcome. We've got a few below that are right up your alley.
The first book we highlight brings an important truth to light — that there is no second planet for us to move to. It presents some tough questions, and the author expertly addresses them in a way that reminds you of your important role in protecting the environment. We also highlight two fascinating fictional novels that beautifully weave together the lives of different characters as they fall in love with the natural world and deliver messages of hope. We don't leave kids out in this list. Expect one you can read along with your favorite little ones too.
There Is No Planet B
The best overall book about the environment is There Is No Planet B. This book is available in paperback and Kindle formats and addresses climate change, pandemics, how we feed the world, and biodiversity. There's a long list of concerns when it comes to the environment and Mike Berners-Lee takes an expert approach to address each of them. Ultimately, it's about determining which of these issues is most pressing and what humans should first concern themselves with. For example, is vegetarianism a must? Also, how can air travel be possible in a low-carbon world? Is there a way to manage technology so that it is fruitful for the planet?
This book invites you to explore all of these important questions and considers the importance of personal responsibility when it comes to these large-scale endeavors. Berners-Lee did fantastically when he crunched numbers and put together a viable course of action. He approaches this topic with practicality and lots of hope. It's an enjoyable read that gives you a big-picture perspective on all of these environmental challenges that seem to sort of linger in the back of most people's minds. However, instead of making it something so big and so daunting that no one wants to touch it, Berners-Lee lays it all out in one place to get to the underlying roots.
Customers rate this book 4.6 out of five stars. They find it comprehensive and informative with astute observations. They appreciate how Berners-Lee is able to articulate the importance of taking care of the planet we live on. He manages to thoroughly explore climate change along with other environmental degradation. Customers love that it contains relevant facts and incorporates graphs to help clarify some of the concepts the author presents. Overall, customers find this book wildly insightful, extremely informative, and overall inspiring.
Best Overall
There Is No Planet B
Provides a big-picture perspective on environmental challenges
Available in paperback and Kindle formats
Customers rate this book 4.6 out of five stars
Check Amazon
The Overstory
This book won the Pulitzer Prize in fiction, is a New York Times best-seller, and is considered the top novel that an author has ever put together about trees and the environment. It's a novel that covers the story of an Air Force loadmaster who lived through the Vietnam war. He was initially shot while in flight but later a banyan saves him. Intertwined with this story is one of an artist who inherits photographic portraits dating back hundreds of years. Although the stories seem as if they don't intersect, these people are each brought together by a special love and fascination with trees. First, they are strangers and then they realize that they hold a responsibility to save the continent's sparse acres of virgin forest.
The author, Richard Powers, beautifully delivers a passionate novel that addresses resistance and activism. It's a celebration and a call to revere and protect the natural world. He invites you to consider the world that lives alongside us. To look and slow down to appreciate how magnificently inventive, interconnected, and resourceful it all is. Even though most of the time, it's not something you readily perceive. The story follows these seemingly disconnected strangers as they develop the eyes to see this world and become irrevocably transformed as they witness the unfolding catastrophe.
Customers rate this book 4.4 out of five stars. They describe it as thought-provoking and beautifully written. One customer gives a solid review and explains how Powers examines nine very well-defined characters. Each of them becomes obsessed with trees. Although each of the characters Powers presents in this novel is unique, the way he writes links them together. Another customer calls this a beautiful environmental fiction work. They feel it is the perfect time for a book like this to emerge. Powers' prose keeps a rich promise throughout the book, starting with the very first sentence and ending with the last.
Best Tree-Focused
The Overstory: A Novel
Won the Pulitzer Prize in fiction
Passionate novel that calls on readers to revere and protect the natural world
Customers rate this book 4.4 out of five stars
Check Chewy
Kid's Guide to Helping the Planet
If there is a kiddo in your life whom you would like to share books about the environment with, this is a great read. It's suitable for children between eight and 12 years old and it is available in paperback and Kindle formats. This book teaches children about all of the different aspects of the environment and how humans impact our planet. It's an easy and fun read meant to be educational. It takes the perspective of a child or young adult and throughout the book, the author calls children to action.
This book addresses several different topics like climate change, deforestation, wildfires, pollution, and biodiversity. Customers rate this book 4.5 out of five stars. One customer appreciates that as she read through this book, it felt like the author was sitting down across from her having a casual conversation. She didn't feel like it was a lecture. The author is quite young, and he includes his experiences and feelings as a part of his work. She feels it helps to keep this conversation going. This customer has read other books by this author, and she is always impressed with his prose. She highly recommends it, even for adults!
Best for Kids
The Wondrous Workings of Planet Earth: Understanding Our World and Its Ecosystems
This book contains gorgeous illustrations of everything related to planet earth. Pick it up in hardcover or Kindle formats. The author takes you on a tour of the planet so that you can get a chance to explore all the different ecosystems found throughout the earth. You take a look at the deserts, rainforests, and reefs. The author of this book aims to make earth science accessible to all. Plus, she has added a bit of flair to make it entertaining as well. She incorporates art, maps, and infographics to explain just how this planet works.
She also addresses how humans can protect this planet by understanding the diverse ecosystems and all of their inhabitants along with the importance of biodiversity. This book is appropriate for all ages and serves as a super charming guide for anyone interested in science and nature. Customers rate this book 4.8 out of five stars. They love the beautiful illustrations. Plus, they appreciate that it appeals to readers of different ages. Many of the customers read the books together with their children to better understand environmental science. Another customer bought this book as required reading for a college environmental science course. She describes the drawings as stunning and appreciates the accessibility of it all. She can't wait to have this book in her future classroom.
Best Illustrated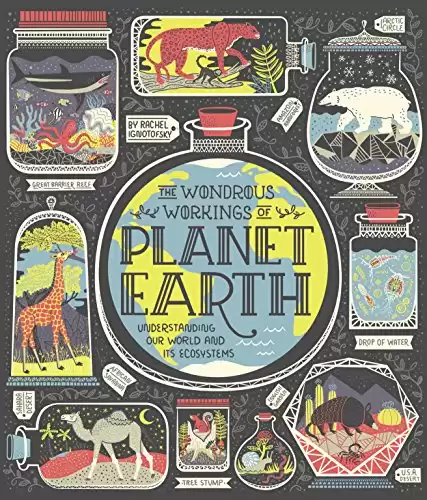 Cloud Cuckoo Land
This book received the Best Audiobooks of 2021 award from AudioFile Magazine. It's also on the New York Times best-seller list. This book is a story about children who stand on the edge of a figurative precipice as they look out into the world and the potential future that awaits them. Throughout the book, they are able to find hope and resilience. They come to realize their vast interconnectedness with other species and with one another. They gain an understanding that those who came before us impact who we are today and that the ones who come after us will also feel the impacts of all our collective choices.
The story follows a 13-year-old girl named Anna. She's an orphan who lives inside a house of women. She is an insatiably curious young girl who learns how to read and finds the perfect book. Eventually, her path crosses with a village boy. The author gloriously intertwines the lives of different characters and transports you into worlds so incredibly immersive, you forget your own reality. It's meant as a story of stewardship to impart the notion that we can always usher in something new.
Customers rate this book 4.5 out of five stars. They view it as the kind of story that enriches lives. One customer says that the author cleverly and honestly presents the challenging bits of the past, present, and future of humankind. The book incorporates characters from different times, places, and cultures. This story is an emotional adventure that incorporates history and leaves readers feeling optimistic, entertained, and satisfied. It's a complex plot map and one customer advises that what at first may seem strange eventually becomes clearer as you make your way deeper into this book's pages.
Best Novel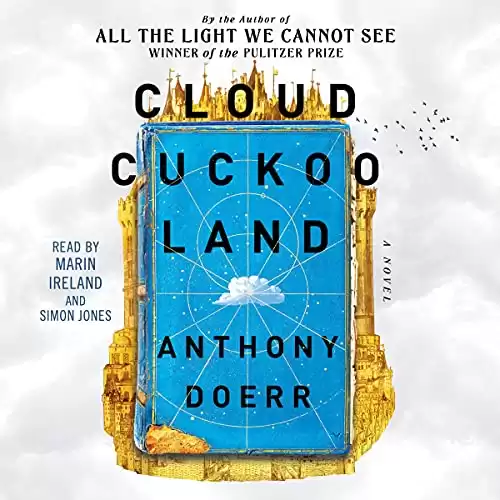 Cloud Cuckoo Land: A Novel
New York Times-bestselling story about children and the responsibility of good stewardship of the planet
Incredibly immersive story with intertwining characters and world
Customers rate this book 4.5 out of five stars
Check Amazon
Best for Exploring Sustainability: Material Value: More Sustainable, Less Wasteful Manufacturing of Everything from Cell Phones to Cleaning Products
This book on sustainability is available in paperback, hardcover, and Kindle formats. It presents a rather reasonable and balanced perspective for anyone concerned with plastic waste and how it affects public health and the environment. Throughout the book, you discover what happens when you recycle metals and plastics. The author addresses how manufacturers can maximize the value of materials while lessening their negative impact on the environment and human health. It's a perfect read for business-minded folks who want to learn more about how smart companies are turning toward making manufacturing a much more efficient process.
You get an inside look from several different business people in this book. For example, a chemist shares how he develops safer cleaning products. Two entrepreneurs share how they came together to improve e-waste processing. Another business owner has found a way to recycle scrap from airplane manufacturing. This book is like an antidote that invites you to consider the actions you can take and the companies you can consider supporting to make the world more sustainable.
Customers rate this book 4.3 out of five stars. They feel that if you are in any way involved with manufacturing or product development, this is a must-read. Even if you are in the beginning stages of bringing a new product to market, this book can heavily impact the way that you go about it. The complexity of sustainability is often the reason many don't explore it further. However, this book makes information accessible, and clearly explains all of the nuances surrounding how these businesses impact the environment. It's refreshingly honest.
Best for Exploring Sustainability
The 3 Main Types of Books About the Environment
The good thing about books is that you can always find a multi-faceted set of options, even on the same topic. Below, we itemize the main types of books we highlighted in our list.
Non-Fiction With Calls to Action
These are the books that tackle topics on the environment head-on. The authors take the overwhelming complexity of the environment and how to protect it and address it in a digestible way. Even if you're new to the topic, these books serve as a fantastic guide to both teach you about the environment and explain your role in it. For some, it's making changes at home while others in business-minded pursuits can use these books to develop sustainable business plans for long-term success.
Mesmerizing Fictional Novels
When you have a foundational knowledge of the environment and are already engaging in sustainability practices, you may be wanting for a fictional narrative that still incorporates the beauty and lessons of the natural world. These stories weave together truths about humankind with the ever-inspiring wisdom found in trees, oceans, mountains, and more. These novels take your hand into an imaginative land where everything comes alive, and you're drawn in further with every page turn.
Books for Younger Audiences
Accessible reading for younger audiences is vital, particularly when tackling a vast topic like the environment. In the list above, we highlight a book by an author who is also a young reader! He speaks from his perspective, sharing little quips and personal experiences, making the book relatable for kids. Although these books are for children, many adults find them equally enjoyable.
Up Next, More Books About Nature and the Environment:
The 6 Best Books About the Environment That Highlight Personal Responsibility FAQs (Frequently Asked Questions) 
What is the importance of the environment?
The environment is how all members of the natural world are interconnected. From fungi to oceans, mountains, trees, and cities, we all play a part in one another's existence. The health of the environment directly impacts all life on this planet. The environment is important because of its interdependent nature.
Why should we protect our environment?
We should protect our environment because we rely on this intricate, interconnected system for fresh air, water, healthy soil, climate regulation, and food. Without conscious efforts toward protecting our environment, we play a part in disrupting the natural flow of each ecosystem, including our own.