The total cost of owning a horse can vary greatly, despite the fact that horses are among the most costly and laborious companion animals in terms of both starting expenditures and care requirements.
It will cost you substantially more money to acquire a champion competitive performance horse than a grazing pony lounging in your garden. Today we're going to look at the most expensive horse breeds to insure and what's included with equine insurance!
Most Expensive Horse Breeds
Although taking care of horses costs a lot of money upfront, we're going to take a look at the most expensive horse breeds. Let's see how much these horses cost to buy before diving into what you can expect to pay for their insurance. 
Friesian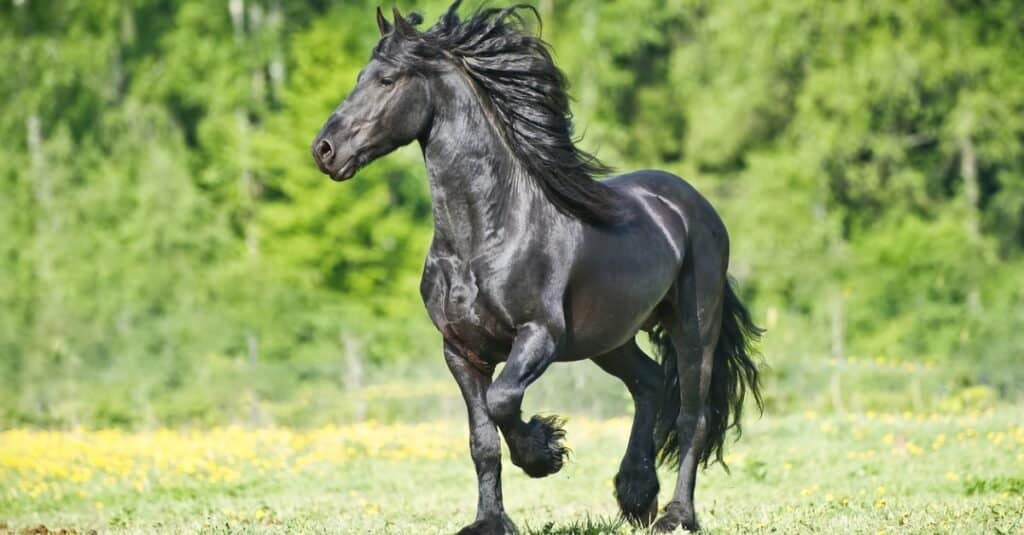 Friesian horses are among the most expensive breeds available today for a purebred show possibility. These stunning horses are graceful, and kind, and excel in many different disciplines. Nonetheless, they are pricey and frequently afflicted with costly hereditary illnesses. 
A certified Friesian with good shape and reliable bloodlines can cost between $7,000 and $10,000, simply for a foal, because of the strict breed criteria!
Be willing to shell out up to $40,000 if you want to buy a Friesian that is well-trained and ready for the show ring. Breeding stallions of the highest caliber have gone for more than $100,000, and many of them are priceless as studs.
Thoroughbred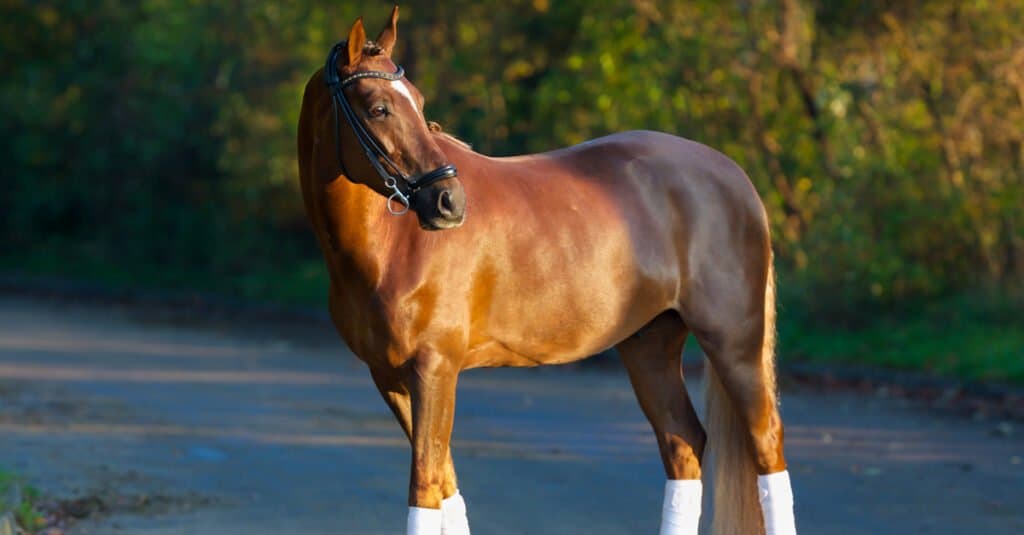 Thoroughbreds are raised to be fast and strong. Experienced racehorses with a strong track record can bring in hundreds of thousands or even millions of dollars at auction!
The majority of Thoroughbred racing careers, nevertheless, are brief. These horses stop competing in racing and switch to other sports like jumping or pleasure riding. As a result, a Thoroughbred's price can vary greatly based on training and ability. 
For a few hundred bucks, some Thoroughbreds can be salvaged from the racetrack, while others go on to have successful lives in the show ring. Adopting an "off-the-track Thoroughbred" can be your best option if you're searching for a reasonably priced pleasure horse that only needs a little maintenance.
Quarter Horse
One of the most adaptable and well-liked breeds of horses in the US is the Quarter Horse. They are available practically everywhere and at almost any price. 
Nonetheless, these horses frequently deliver outstanding performances on the racetrack and in rodeo arenas. A top-notch rodeo quarter horse can cost between $25,000 and $50,000 or more due to its high earning potential.
Depending on their racing histories and bloodlines, Quarter Horse juvenile horses can easily fetch between $2,000 and $200,000 at auction. The price of these horses only rises from there because they are frequently sold to private proprietors who prepare them for western ranch work.
But, given the abundance of Quarter horses and Quarter Horse Crosses, you can typically locate a perfect Quarter Horse for your needs for between $1,000 and $5,000.
Arabian
Arabians have a long history of earning a reputation for being attractive, adaptable, and pricey. These old lineages still have an influence on the breed today since they were developed over centuries of devoted, careful breeding.
Horses were selling for hundreds of thousands of dollars to millions during the "Arabian boom" in the 1980s! They invested millions of dollars into broodmares and produced top-notch foals in order to gather gorgeous Arabian horses like exquisite art.
A trophy-holding foal or broodmare can now fetch upwards of $30,000 in the US. There are numerous Arabian and Arabian crosses offered, though, at a significantly cheaper price. An Arabian may typically be found for less than $1,000 if you're seeking an experienced trail horse, rescue partner, or pasture puff.
Dutch Warmblood
One of the highest-performance breeds, the Dutch Warmblood excels in riding, eventing, showjumping, and leisure riding. A rigorous Olympic show record and high level of competence in a Dutch warmblood can command over a million dollars!
A well-bred Dutch Warmblood can run anywhere between $40,000 and $100,000 if you're seeking a competent jumper to excel at the lower levels. A Grand Prix horse from abroad may cost as much as $500,000. 
Understanding Equine Insurance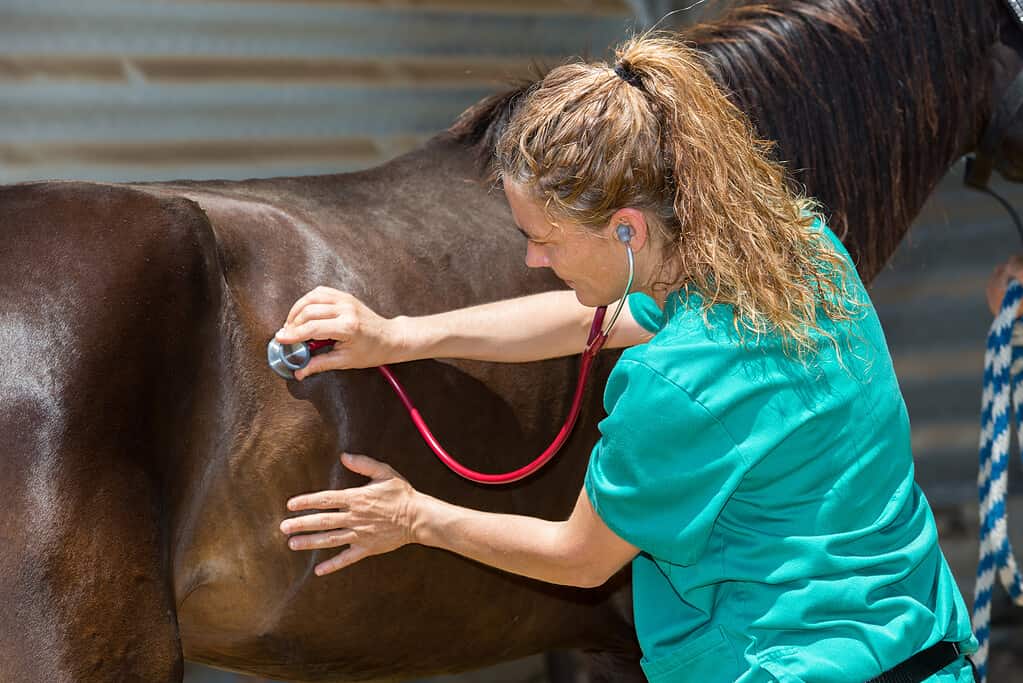 What would you do in the event that your riding horse developed colic, suffered a severe injury, or, even worse, required euthanasia? Along with being financially crippled, you would also be heartbroken. Talk about making things worse.
Equine insurance coverage can help to defray these expenses in this situation. But where do you begin when making a plan for your horse? Horse owners can choose from a variety of insurance policies, including liability, major medical, loss of use, and mortality, which is comparable to a life insurance policy. 
This will protect you legally if your horse hurts somebody. Certain liability insurance policies may shield you from legal action if someone is injured while on your property.
Giving Your Horse a Value
Generally speaking, if you purchase a valuable horse, you should insure him against death, particularly if you are still paying the horse off. You can't just choose a number for the quantity of coverage you desire with mortality insurance.
There are various ways to establish value. Businesses can cover any horse, from a pasture pet to a costly show horse, but determining the value can be difficult unless you recently bought the horse in issue; in that case, the value would equal the purchase price.
You can get some extremely good horses at reasonable prices on the market nowadays. It doesn't matter if you believe your horse is more valuable; the value is determined by the sum of the check you wrote. But, you can raise the horse's worth by showing it off, training it, etc.
Insurance companies must complete additional paperwork to demonstrate to the underwriter why the horse is deserving of the value you are asking if it is a horse you trained or one you purchased several years ago.
Types of Horse Insurance
Equine insurance is one approach to help safeguard both your horse and your finances. If you have the correct plan, you can save expenditures if your horse gets sick and get reimbursed for his value if he dies or is stolen. Let's talk about the six main types of horse insurance options.
Major Medical
Major medical insurance can be added to the standard mortality policy to cover reasonable and normal veterinarian expenses caused by an accident, illness, injury, or sickness. Elective procedures, such as castration, alternative treatments like acupuncture, dental work, joint treatments or injections, necropsies, routine checkups, veterinarian calls, travel costs, transit of the horse for care, pre-existing conditions, heart defects that a horse is born with are some expulsions.
If your horse has previously had treatment for a problem, don't be shocked if it is omitted at a major medical insurance renewal. Horse insurance functions differently than human insurance; it is intended to cover unforeseen and abrupt illness, disease, and accident. When a horse develops a specific ailment, it is no longer alarming.
Depending on the prognosis, whether the horse has recovered fully, and occasionally even how long it has been since the last incident, a claim may be included or excluded from coverage under a renewal policy.
Care, Custody, and Control
While liability insurance shields you from legal responsibility for human injuries, it does not cover the harm to or death of a horse while being in your care. Care, custody, and control, or CCC, is a different type of coverage that is available to shield you from being held accountable for the harm or death of another person's horse.
It can be written separately or in combination with a ranch package or liability coverage. Limitations are established on an annual or per-horse basis and often range from $5,000 per horse to $100,000 per horse or more.
If you board, train, or exercise horses for other people, handle other people's horses for mating, or perform incidental horse transporting, you require CCC coverage. The general rule is that you have a care, custody, and control exposure if you ever handle a horse that belongs to someone else for payment.
When you transport horses for other people solely as a side job to your primary equestrian business, this is known as incidental hauling. If hauling accounts for a sizable portion of your income or if you do not run another equine enterprise, you are regarded as a professional hauler, and CCC will not pay for that activity. Professional transporters require a unique type of insurance.
Surgical
Surgerical is the third category of equine insurance. Surgical policies only kick in if your horse requires surgery, as opposed to major medical policies, which pay for all veterinarian expenses.
They pay for costs directly associated with the operation, such as the cost of the anesthesia administered to the horse during the operation and the surgeon's fee. The stay in the hospital before and after the treatment, which might account for a sizable portion of the costs, is not covered by them.
Yet, surgical insurance is a better alternative to having no insurance at all if major medical insurance is beyond your price bracket.
Full Mortality
Whole mortality equine insurance is the following type. To ensure that you will do everything necessary to save your horse, insurance firms require that you also get complete mortality insurance (and vice versa) when you take out significant medical or surgical coverage on your horse.
Whole mortality insurance will compensate you for the previously specified value of the horse, as decided at the time your horse is insured, in the event that your horse passes away due to disease, an incident, or if he is stolen and not found.
Bear in mind that finding comprehensive mortality coverage may be difficult if your equine is older than 15 years old.
Limited Mortality
Limited mortality insurance will pay you the horse's worth if it perishes due to an accident or another specific cause. This kind of insurance can be purchased without having a medical or surgical insurance policy in place.
The majority of people who buy limited mortality insurance are doing so due to unique circumstances that make their horses vulnerable to mishaps. You might wish to get a restricted mortality policy, for instance, if you are transporting your horse across the nation.
The insurance provider will reimburse you for the declared worth of the horse if it transpires that your animal perishes in a trailer mishap while being transported.
Loss of Use
If your horse is hurt or becomes unwell to the point that he can no longer do what you got him for, typically riding, loss of use insurance covers you. The insurance provider makes a fixed payment based on a monetary amount that you and the provider have agreed upon. When you get a loss of use coverage, major medical insurance is also a requirement.
Loss of use insurance may seem like a smart idea, but it can be challenging to claim on these policies since it can be challenging to convince the insurance provider that a horse is no longer effective for the intended purpose. Some laws additionally demand that the owner put the horse to death or surrender it.
Finding the Best Horse Insurance
Your location, the claimed worth of your horse, and the sort of coverage you choose are just a few of the variables that affect the cost of your horse insurance. Significant health and mortality insurance normally range in price from $400 to $800 per year, based on the horse's value, the deductibles you select, and the payout limit.
Asking your veterinarian for a recommendation is the easiest method to find a reliable horse insurance provider. Veterinarians frequently work with horse insurance providers and are familiar with those that pay claims quickly and frequently. Insurance firms can also benefit from talking to other horse owners. Find out who is recommended by your equine friends and industry experts. 
The photo featured at the top of this post is © JM-DIGITALPHOTOGRAPHY/Shutterstock.com
---