Fish are aquatic vertebrates. They usually have gills, paired fins, a long body covered with scales, and tend to be cold-blooded.
"Fish" is a term used to refer to lampreys, sharks, coelacanths, and ray-finned fishes, but is not a taxonomic group, which is a clade or group containing a common ancestor and all its descendants.
Instead, there are 3 main classes, groups, or types of fish: bony fish (Osteichthyes), jawless fish (Agnatha), and cartilaginous fish (Chondrichthyes). Fish are the most diverse group among vertebrates, with over 33,000 different types of fish species.
No one really knows how many different types of fish exist in the world, more are being discovered constantly. We may soon have over 35,000, or even 40,000 known species!
5 Fish Characteristics
There are three superclasses into which fish are grouped: Bony fish (Osteichthyes), jawless fish (Agnatha), and cartilaginous fish (Chondrichthyes). Ray-finned fishes are of the class Actinopterygii, while lobe-finned fishes are of the class Sarcopterygii. Both are clades of bony fishes.
Regardless, all fish have some characteristics in common that distinguish them from other animals.
Cold-bloodedness: All fish are ectothermic or cold-blooded, meaning they cannot regulate their internal body temperature. Even warm-blooded fish such as tuna and mackerel sharks have only "regional endothermy" or warm-bloodedness limited to certain areas.
Water habitat: All fish live in bodies of water, whether it is freshwater or saltwater. However, not all creatures that live in water are fish.
Gills to breathe: Fish have gills throughout their life cycle. As with the water habitat, although all fish have gills, not all creatures with gills are fish.
Swim bladders: Specialized organs fill with air to keep the fish afloat and in some species help them survive with low oxygen levels. They also help fish sleep and are sensitive enough to detect the movement of food and predators.
Fins for movement: Most common are a tail fin, a pair of side fins, a dorsal fin, and an anal fin. Variations exist but they all provide motion, maneuverability, and stability.
For a list of incredible facts about fish, make sure to read '10 Incredible Fish Facts.'
Diet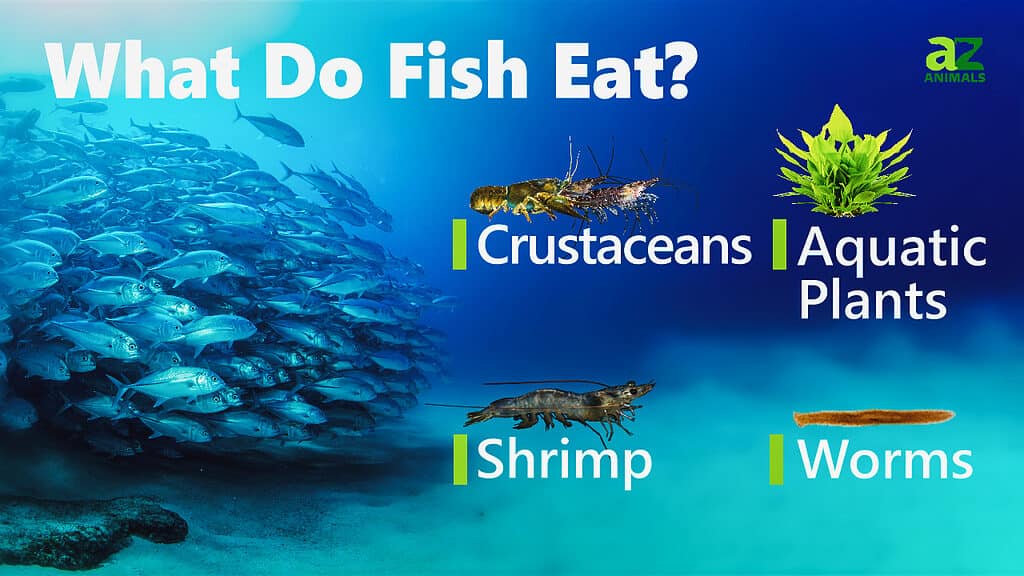 What do fish eat? Most species of fish fall into the omnivore category. This means that they can eat both plants and meat. It offers a wider range of food options for aquatic animals. It also helps fish find the different nutrition they need in a variety of foods.
Additionally, pet fish may have a bit of a different diet than fish you find in the wild. For example, pet fish mostly eat freeze-dried and frozen foods including bloodworms, brine shrimp, krill, and plankton.
Evolution and Origins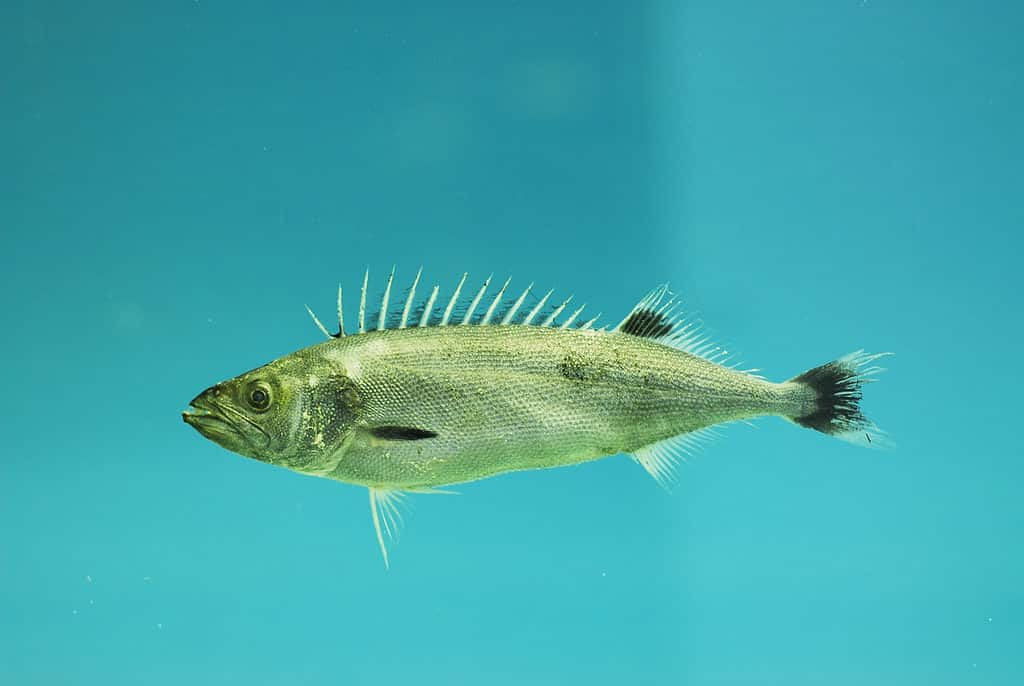 Fish have been evolving and changing for a very, very long time. Fish began to evolve during the Cambrian explosion approximately 530 million years ago. The earliest chordates formed skulls and spinal columns, which helped to evolve craniates and vertebrates. Additionally, the earliest fish lineages were the Agnatha or the jawless fish.
Early fish from fossil records are represented by a group of small armored and jawless fish. These were known as ostracoderm. These jawless fish lineages are mostly extinct now. However, an extant clade, the lampreys may have pre-dated the ancient pre-jawed fish. The first jaws were found in fossils and they lacked any teeth.
The diversity of these jawed creatures may prove the evolutionary advantages of a jawed mouth. Although interesting, it remains unclear if there was ever an advantage of a hinged jaw.
Furthermore, fish may have evolved from a creature similar to a coral sea squirt whose larva resembled primitive fish in very important ways.
Exceptions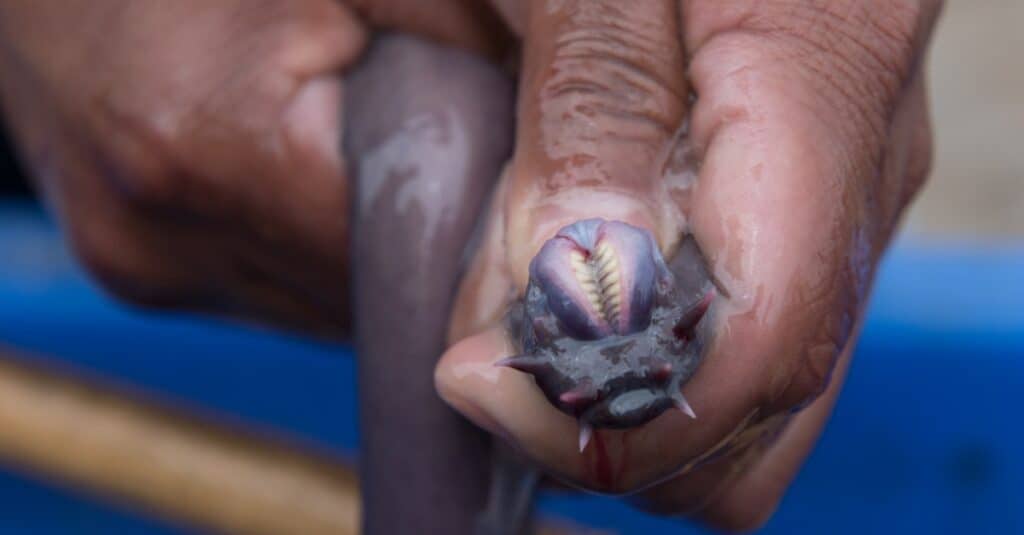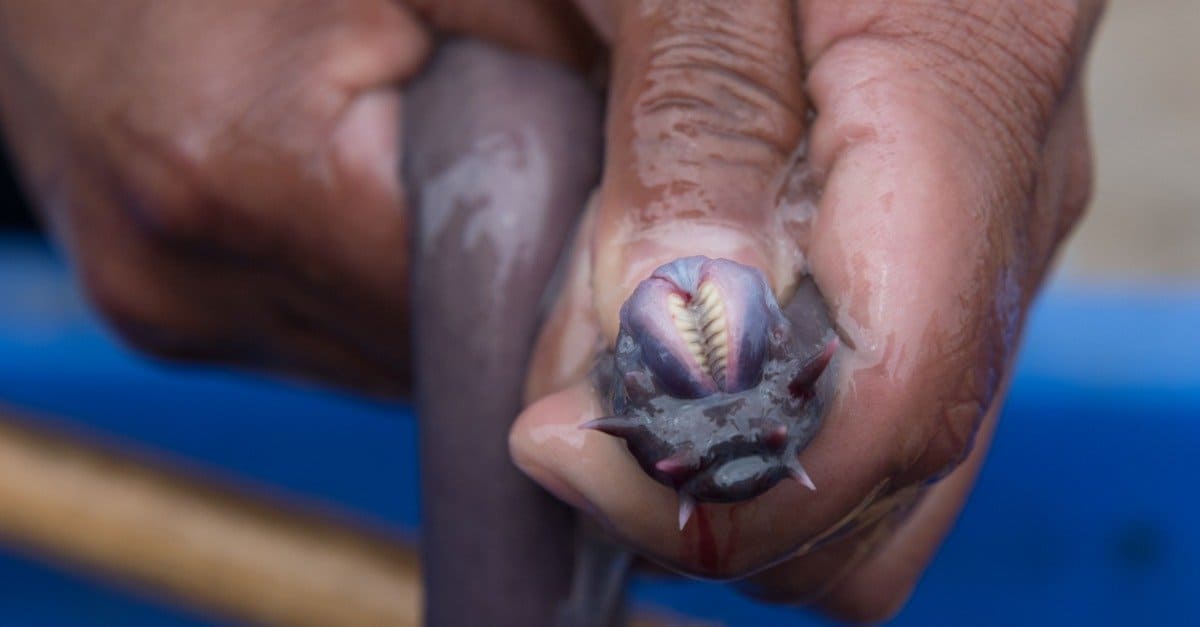 There are several exceptions to the common definition of a fish. For example, hagfish don't have scales and aren't true vertebrates (or are considered primitive vertebrates); mudskippers are amphibious fish that can live outside water; lungfish use lungs instead of gills to breathe; lampreys lack paired fins, and tuna are warm-blooded.
Also, not all fish groups come from fish lineages. The superclass Tetrapoda of the four-listed animals is considered to be a group within Sarcopterygii and includes amphibians, reptiles, birds, and mammals. Hence, Sarcopterygii includes both lobe-finned fishes and tetrapods.
Finally, not all aquatic creatures which resemble fish are considered fish. Whales, dolphins, and porpoises are aquatic mammals, for example.
You can read about some types of fish that are extinct.
Pregnancy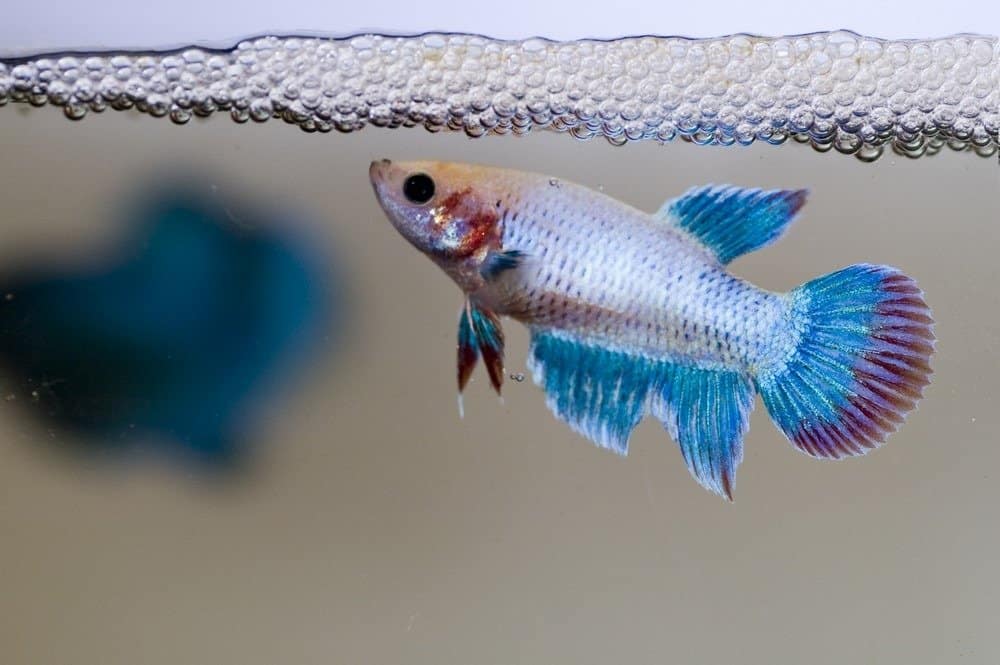 There are two main types of fish pregnancies, ovoviviparity or aplacental viviparity (egg-bearing) and viviparous (embryo-bearing). Both are considered to be live-bearing.
Ovoviparity has the eggs develop and hatch internally, with the young being born alive. It can express either ovuliparity (external fertilization of eggs and zygote development), oviparity (internal fertilization of eggs and external development of zygotes as eggs with yolks), or ovoviviparity (internal fertilization of eggs and internal development of embryos with yolks). Stingrays, seahorses, and some shark species are ovoviviparous. So are guppies, mollies, swordtails, halfbeaks and platies.
Viviparity has embryos develop internally before being born live. It can express either histotrophic ("tissue-eating") viviparity (mother provides no nutrition and embryos eat their unborn siblings or mother's unfertilized eggs) or hemotrophic ("blood-eating) viviparity (mother provides nutrition, usually through a placenta). Many shark species are viviparous.
Check out the fish gestation period.
Different Types of Fish:
List of Fish
Fish: Different Types, Definitions, Photos, and More FAQs (Frequently Asked Questions)
What are the 3 types of fish?
Bony fish, jawless fish and cartilaginous fish.
What's the most famous fish?
The most famous fish is the coelacanth, which has four lobed fins resembling limbs. It is one of the world's most ancient fish species. Its name means "hollow spine" and comes from the Greek words koilos (hollow) and akantha (spine).
Coelacanth also refers to the order Coelacanthiformes. which comes from the clade Sarcopterygii and subclass Actinistia. It includes two species in the genus Latimeria: the West Indian Ocean coelacanth (Latimeria chalumnae) and the Indonesian coelacanth (Latimeria menadoensis).
Can fish feel pain?
Yes, fish can feel pain, but it is different from the expression of pain from humans. It is difficult to test fish for pain except by looking for unusual behavior and physiological responses in reaction to certain stimuli.
What do fish eat?
Fish can be predatory, foraging or filter-feeding. Their diets can be carnivorous or omnivorous depending on the species and can include prey from zooplankton to invertebrates, crustaceans, annelids and smaller fish.
Discover a fish with human-like teeth here!
How do fish breathe?
Fish usually breathe through gills, which filters oxygen through water. However, some fish breathe using different means. Lungfish have lungs and mudskippers can breathe through wet skin and the lining of their mouth and throat.
What are the smallest and largest fish?
The smallest fish is the cyprinid fish (8mm) and the largest fish is the whale shark (12m).
What is the difference between "fish" and "fishes"?
"Fish" refers to the singular and one species or to the plural within context. "Fishes" refers to the plural, especially when talking about more than one species of fish.
What are the main differences between the flying fox fish and the Siamese algae eater?
The main differences between the flying fox fish and the Siamese algae eater are color, length and shape, mouth shape, and algae preferences.