All horses are majestic and impressive, but not all can be crowned the fastest racehorse of all time. Typically featuring thoroughbreds, racehorses are trained to do what their name implies: race! But just how fast was the fastest racehorse of all time, and how does this horse compare to all the rest?
In this article, we'll do a deep dive into the life of Winning Brew, a filly from Florida who broke world records during her racing career. However brief, Winning Brew's time on the track was one to pay attention to, given just how fast she was! Let's get started and talk all about this racehorse now.
Meet Winning Brew, the Fastest Racehorse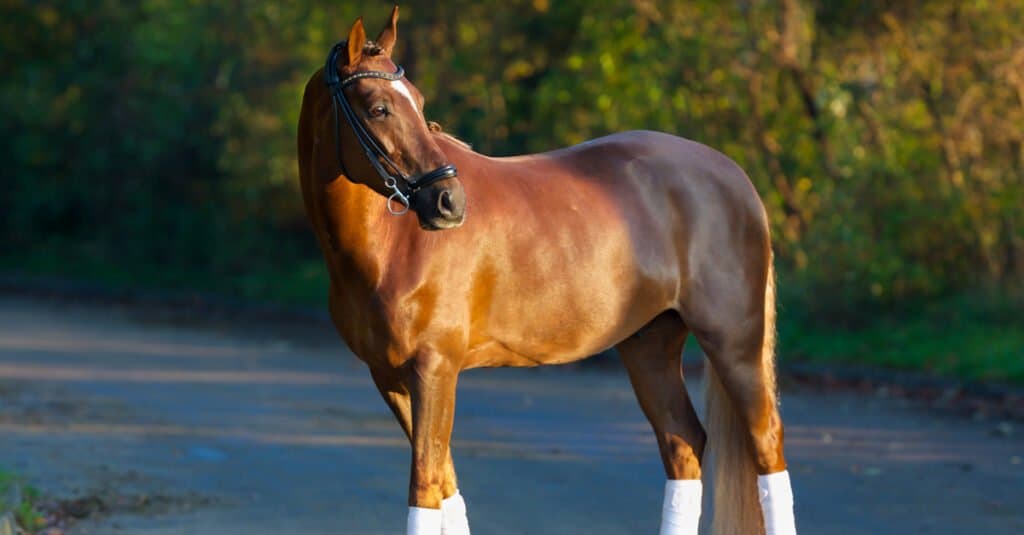 While only raced for a brief period of time, Winning Brew made a statement during her youth. She's now just under 20 years old, with few and far races attributed to her career. However, Winning Brew is a mare with a few important races under her belt, including the race that earned her a Guinness World Record.
In 2008 at the Penn National Race Course in Grantville, Pennsylvania, Winning Brew did indeed win not just the race, but also the title of the fastest racehorse. She was sired by two racehorses named Milwaukee Brew and Winning Kiss. Winning Brew was only two years of age when she shattered records as the fastest racehorse in the world.
Faster than Secretariat, Winning Brew is technically still an active competitor- though she's likely living the retired high life nowadays! Her last race on record happened in 2009 when she placed 3rd in a race held at Gulfstream Park.
How Fast is Winning Brew?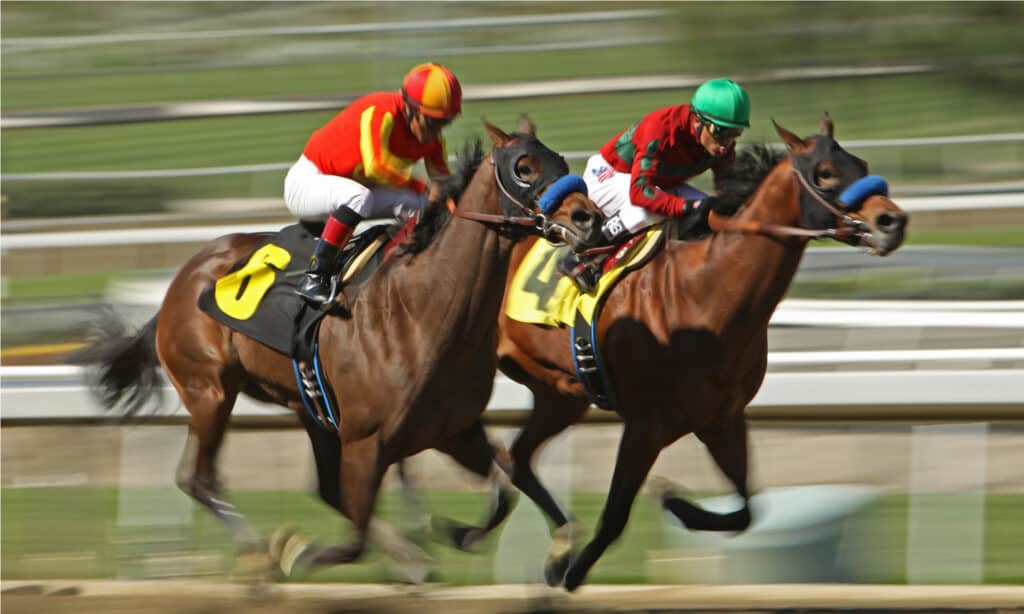 While Winning Brew may not have as exciting or detailed a career as a horse like Secretariat, she still made a name for herself using her speed. During the record-breaking race held in Pennsylvania, Winning Brew ran 70.76 km/h (43.97 mph) over two furlongs. This essentially means she ran 1/4th of a mile in just over 20 seconds. This happened on May 14th, 2008.
To put things into perspective, most thoroughbred horses do best when running long distances. It's typically quarter horses that are attributed with great speeds over short distances. However, Winning Brew managed to reach nearly 44 miles per hour from the starting gate to over a quarter mile. The fastest speed ever recorded for this short of a distance!
Again, while quarter horses typically earn top marks for quick bursts of speed, thoroughbreds do best over long distances. Winning Brew might've won and gotten up to such a fast speed over a short distance. But it is unlikely that she could've maintained this speed for very long. However, it's still a wildly impressive figure and well-deserved!
Winning Brew Compared to Other Thoroughbreds
It's important to compare Winning Brew to other top-ranking horses in the racehorse industry. While Winning Brew didn't compete in any competitions as big as the Triple Crown or Breeders' Cup Classic, she still managed to become a record holder through small competitions! However, some of the biggest races for racehorses around the world are where records get broken.
Compared to other thoroughbred racehorses in competition, here are some other records that have been broken alongside Winning Brew's fastest speed:
Secretariat. Winner of the Triple Crown, Secretariat is often considered the second most legendary racehorse of all time. While he passed away in 1989, he still holds the fastest time for all three races in the Triple Crown. His average speed for these races was 35-38 miles per hour.
War Admiral. An earlier winner of the Triple Crown, War Admiral is largely credited with siring multiple winning thoroughbreds to this day! He was a competitor to Seabiscuit and won 21 out of 26 races in his career, passing peacefully in 1959.
Man o' War. A famed racehorse who began his career shortly after WWI, Man o' War sired War Admiral. In fact, his genes can be traced throughout most modern racehorses, making him iconic and revered. He won 20 out of his 21 races. He is in fact the most renowned racehorse of all time (sorry, Secretariat).
American Pharaoh. A more recent addition to racehorse fame has to be American Pharaoh. Descended from War Admiral, American Pharaoh is the first horse to win not only the Triple Crown but also the Breeders' Cup Classic in 2015. To put his speed into perspective, American Pharaoh once ran a little over one mile in 1 minute and 48 seconds!
Up Next:
---
The Featured Image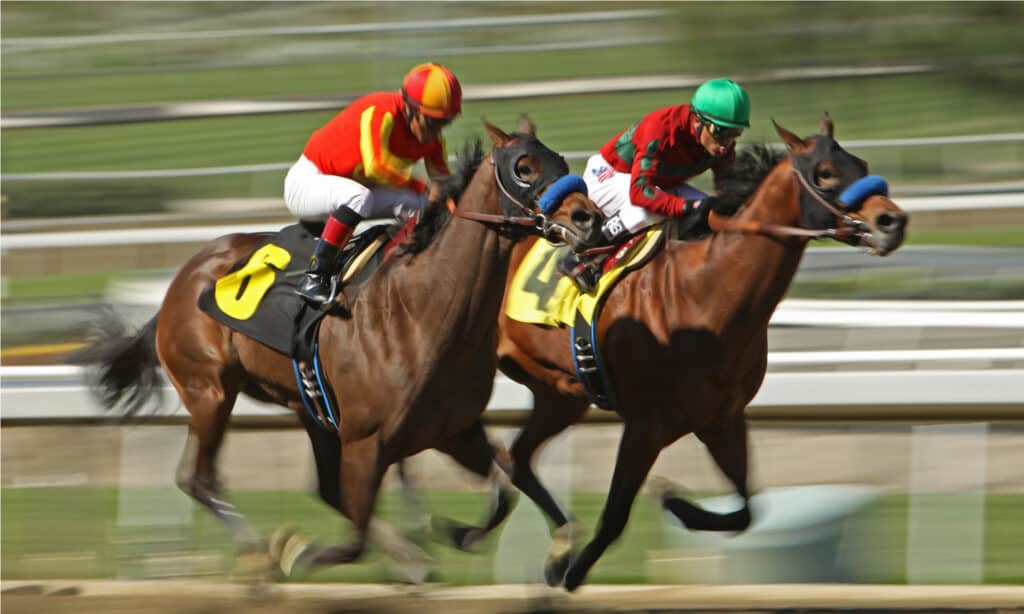 ---