The post-holiday stress sometimes gets to us, but we found some specials that will make you smile. Many retailers offer terrific discounts on products that you want in your home. Walmart is the home of rollback prices, and we found plenty this month. However, act quickly because we don't know how long these deals last.
If you're really on top of things, you might be able to find a couple of after-Christmas sale items. Your pets won't care that it's Christmas-themed, but they'll love a new toy. A really great find might be cause for purchasing several to put away for the next few weeks or months.
A DNA test for dogs.
Offers an overview of your dog's ancestry.
Can also provide insight into potential health conditions, based on DNA.
Also available for cats (linked below).

Check Walmart

A raised sofa-styled bed.
Expandable up to 52 inches.
Accommodates dogs of different sizes.

Check Walmart

Designed for the dental health of cats.
A vet-recommended treat.
The unique texture and shape helps keep cats' teeth clean.

Check Walmart

A six-foot-long, flexible branch for terrariums.
Provides a place for reptiles to perch, while broadening exploration possibilities of their home.

Check Walmart

A hanging feed toy for goats, horses, sheep, and the like.
Made from silicone for elasticity and durability.
Advertised as stress relief for animals.

Check Walmart

A cute hoodie designed for cuter ferrets.
Made from a blend of soft materials.
Comes in one size that fits most.
Must be hand-washed.

Check Walmart
Best Pet Product: Wisdom Panel Pet DNA Test – Save 25%
Best Pet Product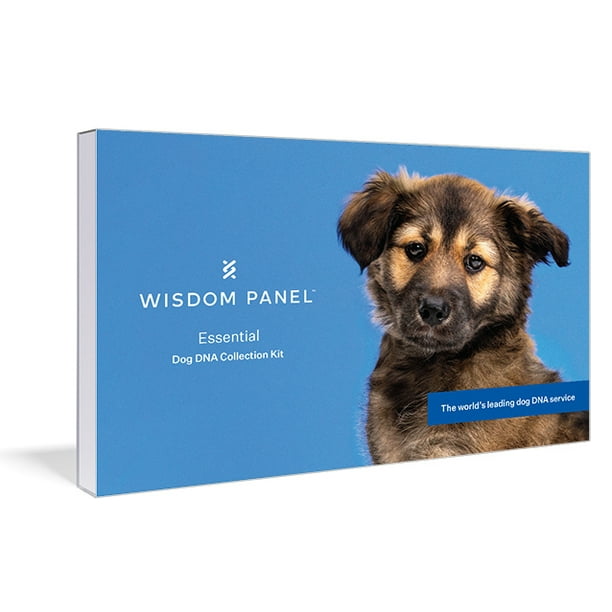 Wisdom Panel DNA tests are widely available and far more affordable than only a few years ago. Companies collect genetic information on thousands of dogs and cats to produce these, and often update the information on your pet's profile. It's interesting to see just what's in your pet's ancestry. After all, it's not like they can tell us about their parentage, and for rescues it can be helpful for medical questions.
Some of the tests provide a basic overview of your pet's genetic ancestry plus a few health traits. However, the more expensive "Complete" tests offer a much more thorough analysis that can include information on over 200 genetic health conditions.
Of course, DNA tests are only a small portion of what makes our furry family members tick, but they are fun! With Wisdom Panel, you can create an online profile that can connect you with their relatives. Wisdom Panel Pet DNA Tests are our pick for the best overall pet product this month.
Click here to see the Wisdom Panel DNA test for cats (test for dogs linked above).
Best Dog Product Deal: PawHut Pet Sofa – Save 11%
Best Dog Product Deal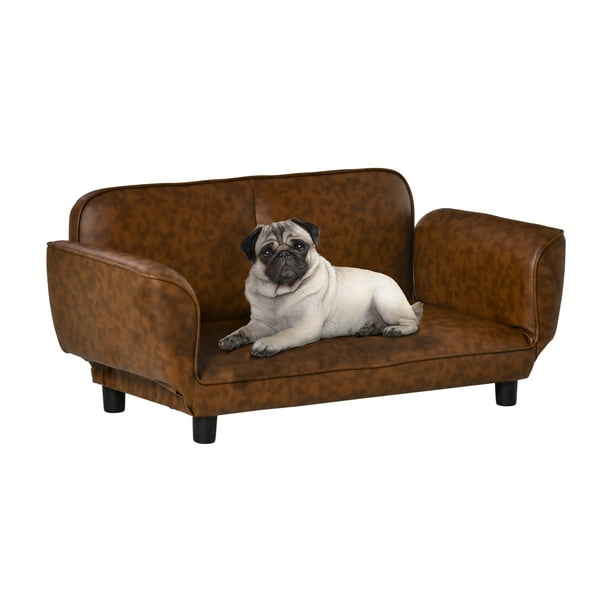 If your pooches like to spread out a take over your couch, we say give them their own! With the PawHut Pet Sofa, your dog can lounge in style. The sofa bed's arms and back can fold open for an even bigger lounging experience.
It fits a medium-sized dog without too much trouble and if your dog needs to stretch out, folding the arms down makes the bed 52 inches long. It's faux-leather, so cleanup is as easy as wiping it with a damp cloth.
We love that it looks more like furniture than your average pet bed, and the folding design allows some flexibility for setting things up. The PawHut Pet Sofa gets our vote for the best dog product deal in January.
https://www.walmart.com/ip/PawHut-Pet-Sofa-Couch-Foldable-Dog-Bed-w-Leather-Cover-Expandable-to-52-Brown/483571261?athbdg=L1700
Best Cat Product Deal: Feline Greenies Dental Cat Treats in Roasted Chicken Flavor – Save 19%
Best Cat Product Deal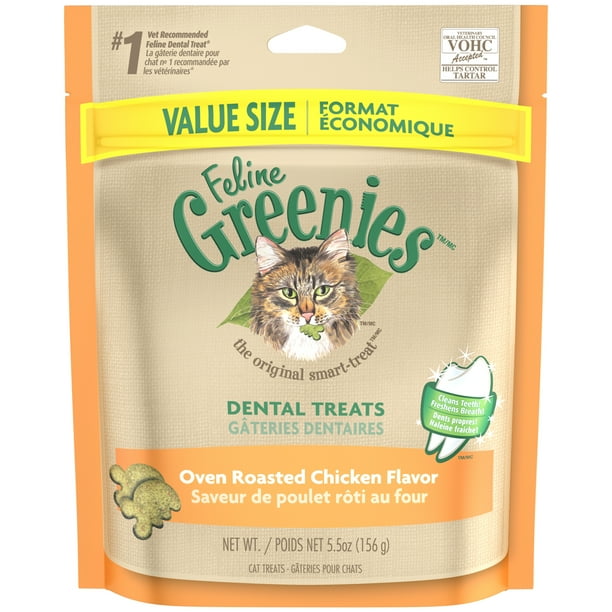 Just like Greenies for dogs, Feline Greenies are designed with your cat's dental health in mind. These treats are crunchy treats have less than two calories each and help reduce tartar build-up on their teeth. They're nutritionally balanced for adult cats, but younger cats probably enjoy them too!
Most cats love Greenies, but of course some are pickier. It may be better to buy the smaller bag as a test before getting a larger size. Try a few until you find your kitty's favorite. Our pick for the best Cat Product is Feline Greenies – a tooth-cleaning multi-vitamn for your feline friends that's on sale for over 19% off the regular price.
Best Deal for Reptiles: Fluker's Bend-A-Branch Reptile Decoration – Save 48%
Best Deal for Reptiles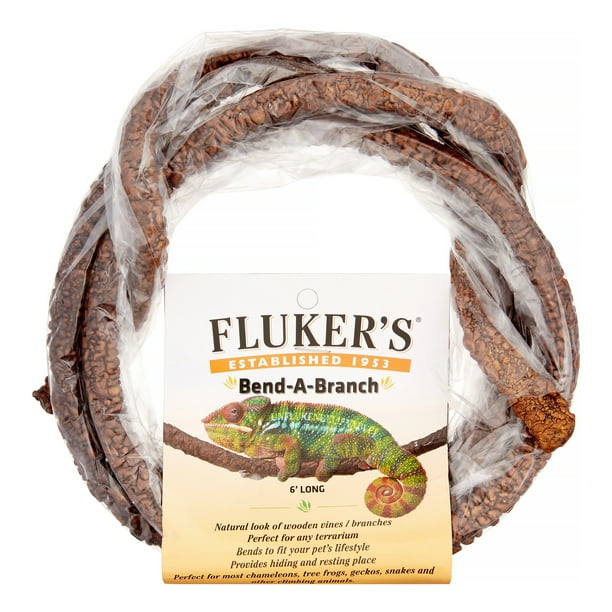 While it may be tempting to give your reptile a rather Spartan enclosure, most of them love clutter. It makes them feel safer, because they have more places to hide, but also enriches their lives by giving them places to explore.
Fluker's Bend-A-Branch is six feet long, and bends to fit your reptiles enclosure and needs. This is one of the more versatile options for a reptile enclosure – and did we mention affordable? It's only $9.19 at full price, but right now you can save 48% and almost get two for the price of one.
Its versatility and ease of use makes Fluker's Bend-A-Branch Reptile Decoration our pick for the best reptile deal in January.
Best Deal for Chickens: Family Farm & Home Egg Maker 15 Crumbles – Save 15%
If you have chickens, you know that keeping them happily laying eggs for you requires good food. Family Farm & Home Egg Maker 15 Crumbles provides nutrition that supports your laying hens' bodies.
Sometimes the bags get crushed in shipping and you wind up with more dust than crumbles, but ordering for pickup would probably alleviate the problem. This product is one of the more reasonably-priced foods available for laying chickens. For its reasonable price and great discount, the Family Farm & Home Egg Maker 15 Crumbles is our pick for the best bird product in January.
https://www.walmart.com/ip/Family-Farm-Home-Egg-Maker-15-Crumble-Complete-Feed-for-Laying-Hens-40-lb/10323565?athbdg=L1200
Best Product for Goats: Duety Treat Ball Hay Feeder
Best Product for Goats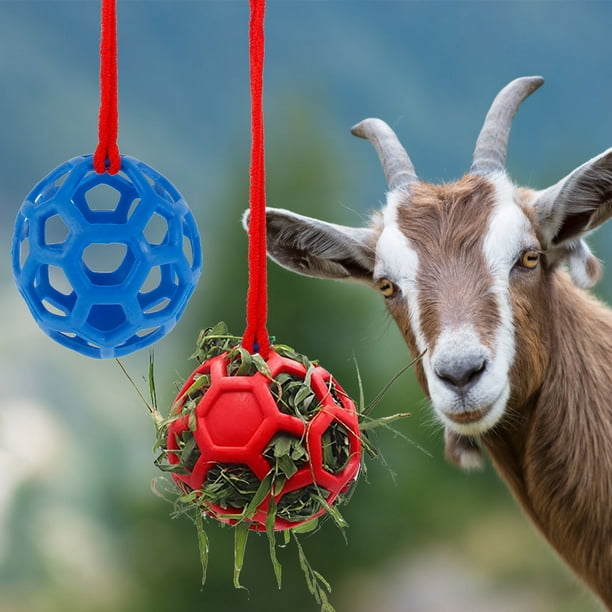 Here's a fun product for your grass-eating four-legged friends! The Duety Treat Ball Hay Feeder hangs from an included rope. Assuming your critter doesn't enjoy playing with rope, as one reviewer mentioned, it's a wonderful enrichment item.
It takes a little time to stuff, but once it's full the silicone ball holds the hay in place while your friend snacks. We love the simplicity of this toy, and its affordability make the Duety Treat Ball Hay Feeder our pick for the best pet product for goats.
Best Product for Ferrets: Marshall Ferret Sweatshirt
Best Product for Ferrets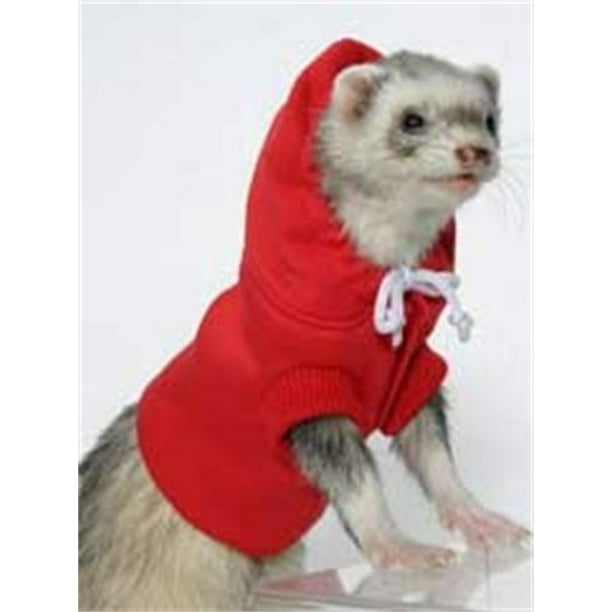 It's not on sale, but the Marshall Ferret Sweatshirt is so cute that we had to include it! This pint-sized hoodie is designed with small critters in mind and should fit most ferrets.
It comes in red so your little guy will really stand out in a crowd. Perhaps the opposite of what ferrets prefer, but they'll be the cutest ferrets on the block.
The Marshall Ferret Sweatshirt is our pick for the best ferret product this January – thanks to it's cute factor.
How to Save Money at Walmart
If you're really trying to save money, checking their website regularly is more effective. Prices change frequently, and their specials often change without warning.
Walmart advertises price rollbacks in almost every department. Using Walmart.com's filters, you can select only clearance items, those with reduced prices, and rollbacks. It makes finding the deals much easier because you don't have to sift through as many pages of products. Additionally, you'll find specific clearance racks in the store.
The 7 Best Pet Products at Walmart This January FAQs (Frequently Asked Questions)
Does Walmart price match?
Price matching isn't available for items sold through Walmart.com; however, if you purchase something in the store where the Walmart.com price is lower, they will match the price, if certain requirements are met.
What is Walmart's return policy?
In general, Walmart has a fair and generous return policy. According to Walmart.com, "Returns are available for nearly everything Walmart Sells."
The marketplace vendors on Walmart.com often have similar policies but it's important to check first.
Does Walmart offer free shipping?
Orders over $35 typically qualify for free shipping. Walmart.com's marketplace vendors sometimes add a shipping fee, but it's usually listed next to the price.