Dog parks are great at giving dogs a safe place to run around and meet new furry friends. They are some of the only places in the public where you can let your dog run around off-leash. Rules are essential in keeping everyone who visits a dog park safe. Rules are visible outside the off-leash area near the entrance. Here are a few rules common in dog parks:
Dogs must be vaccinated.
You are responsible for cleaning up after your dog.
A collar and identification are required for each dog.
No children in the park.
No smoking.
Food is not allowed in the park. 
Dogs must be well-behaved and trained. 
Let's take a look at the 2 best dog parks in Santa Ana and everything they offer. You can also check out other dog parks in California if you don't mind a drive.
1. Garden Grove Dog Park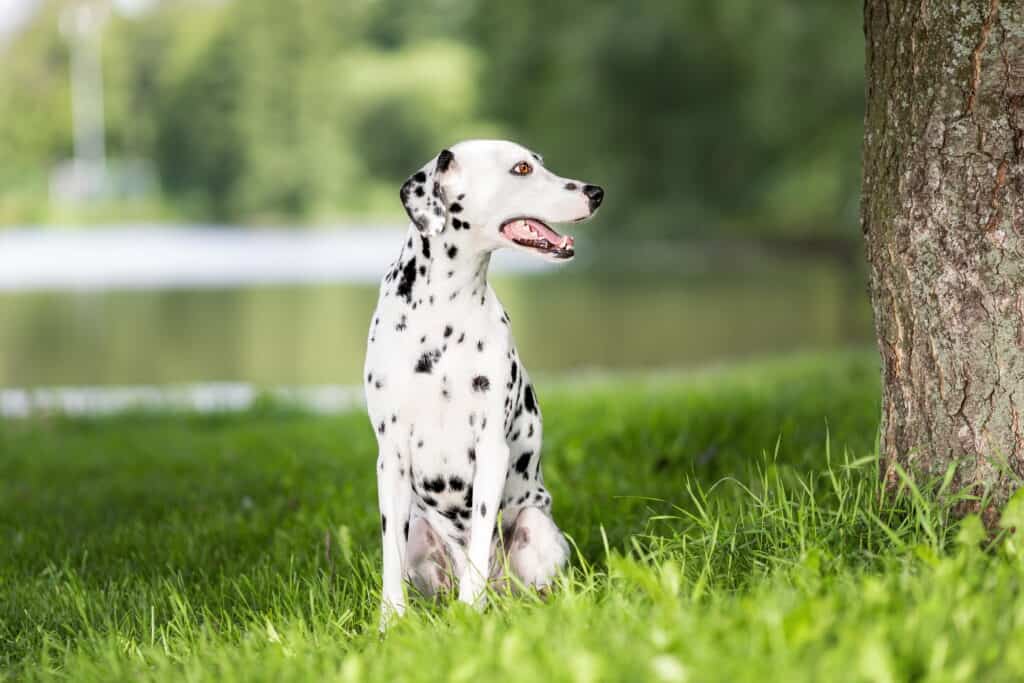 | Garden Grove Dog Park | |
| --- | --- |
| Location  | 13601 Deodara Dr, Garden Grove, CA 92844 |
| Hours  | 6 AM-6 PM |
| Price  | Free  |
The Garden Grove Park is just a short 15-minute drive from Santa Ana and has an off-leash area for your pup to play. This dog park offers two fenced-in areas for the variety of breeds that visit. One section is for larger dogs, while there is a separate area for smaller breeds. This dog park is small, with dirt and grass surfacing. Garden Grove dog park is well-shaded by the large trees around the area. To help clean up after your dog poop bags and trash cans are spread around the park. A water fountain is also near the off-leash area with a low bowl for dogs to drink out of. 
2. Orange Dog Park
| Orange Dog Park | |
| --- | --- |
| Location  | 190 S Yorba St, Orange, CA 92869 |
| Hours  | 7 AM- 7 PM |
| Price  | Free  |
Located in Orange California, Orange Dog Park is an off-leash area around 10 minutes away from Santa Ana. This dog park has two separate areas for dogs to play. One section is for large dogs, while another section is for smaller breeds. Poop bags and water are provided at this dog park. This dog park provides a very spacious grassy area for dogs to play off their leash. A few benches are found around the park. The orange dog park is great because of its size, giving vast spaces for dogs to run.
Up Next:
More from A-Z Animals
---
The Featured Image
---