Cambridge English Dictionary defines a "park" as "a large area of land with grass and trees maintained for the public's pleasure." As other definitions add, parks can also be used to protect wildlife and natural habitats. They may have grassy, rocky, and shaded areas; various natural formations; cultural and recreational facilities. These include:
Lakes;
Rivers;
Mountains;
Monuments;
Playground structures;
Fountains;
Baseball, football, basketball, or tennis fields;
Natural trails for walking, hiking, biking, or horseback riding;
Beaches;
Boat dock areas;
Picnic areas with grills;
Camping sites.
These are only some of the most popular attractions and activities tourists look for when deciding on a park for their vacation. But parks can contain pretty much any natural formation and all kinds of recreational facilities. That's what makes them unique destinations.
Location and purpose significantly influence the design of a park. Suppose a park is in a residential area. In that case, it will contain playgrounds for kids, walking paths, and other specific recreational facilities that families would enjoy. If we're talking about a huge, isolated natural park, we're discussing hiking trails and camping facilities.
When did parks appear?
It is impossible to provide 100% accurate information on the establishment of the first park in the world. Google refers us to Birkenhead Park, which opened on April 5, 1847. It is considered the first public park in the world. Its design was done by Joseph Paxton and influenced the designs of two other major parks – Sefton Park in Liverpool and Central Park in New York. Birkenhead Park is said to be a "leader" in the worldwide history of parks.
Other online sources mention Boston Common as the first park in the world, being a public space established in 1634 in Boston, Massachusetts. Then, Wikipedia mentions the Alameda de Hercules park in Seville that was built in 1574. We'll probably never know what the first park was, as any natural public space designed for recreation can be a park. So the concept of a park might have started to develop thousands of years ago.
Types of Parks
Parks can be of various types and can be classified in many ways. First, they are divided into:
Active recreation areas – these parks have an urban character; they need to be constantly maintained and developed; they include various recreation facilities, such as playgrounds, swimming pools, or skateparks, that require management, maintenance, and funding;
Passive recreation areas – these parks have the purpose of preserving wildlife and natural habitats, and they usually include only low-maintenance facilities, such as benches, trails, and picnic areas.
Then, parks can be divided into 11 other types, as follows.
1. National parks
National parks are reserves of land protected from pollution and human development. Not all national parks are declared and owned by a government. Even though these parks are considered wild areas, they are protected areas by the International Union for Conservation of Nature. This means that they are still open for visitation and sightseeing.
In 1875, Mackinac Island became the first official national park. The second one opened in 1879 in Australia – Royal National Park.
Northeast Greenland National Park measures 374,000 square miles and is the world's largest national park.
2. Sub-national parks
In some countries – in the United States, in Brazil, in some states in Mexico, and in the Australian state of Victoria, sub-national parks are called state parks. People from Canada, Argentina, and South Korea call them territorial or provincial parks.
These parks are managed by sub-national levels of government.
3. Urban parks
Urban parks are usually owned by a local government. They are intended for recreational use. The Alameda de Hercules in Seville is one of the first urban parks in the world, alongside the City Park in Budapest.
4. Linear parks
Linear parks are larger in length than in width. An example of a linear park is a rail trail or a greenway – a park constructed on a former railway.
5. Virtual parks
As the name says, these parks can be virtually accessed from anywhere. During the COVID-19 pandemic, the virtual park industry grew rapidly because people required recreational spaces and activities, even if they were virtual.
6. Country parks
Country parks are the most common in the United Kingdom. They are usually located near urban populations and are designated for recreational activities typical to the countryside. Local authorities manage such parks.
7. Military parks
Military parks feature exhibitions of battlefields, military equipment, and other various military specifics related to a certain battle or war.
8. Private parks
Private parks are privately maintained by an individual or a business. Hunting parks are private parks, for example.
9. Dog parks
Dog parks are designated strictly for dogs where they can run and play off-leash. These parks can be located in a bigger state park, or they can function on their own. Dog parks have different rules, may charge a fee, and have a variety of amenities, like water fountains, play areas for small dogs, and dog toys.
10. Amusement parks
Amusement parks are mainly used for various activities, such as live shows or games of chance.
11. Forest parks
Forests are usually located in the urban environment and the mountains. They are large areas with facilities such as walking trails and camping areas.
5 Famous Parks From Across the World
1. Grand Canyon National Park
Northwestern Arizona is home to Grand Canyon National Park. The Grand Canyon is what attracts millions of visitors to this U.S. national park. The park covers 1,218,375 acres and hosts hundreds of species of animals. There's a 35-mile driving tour, as well as hiking trails. Point Imperial, Cape Royal, and Roosevelt Point are some of the lookout points with spectacular views over the Grand Canyon.
2. Yellowstone National Park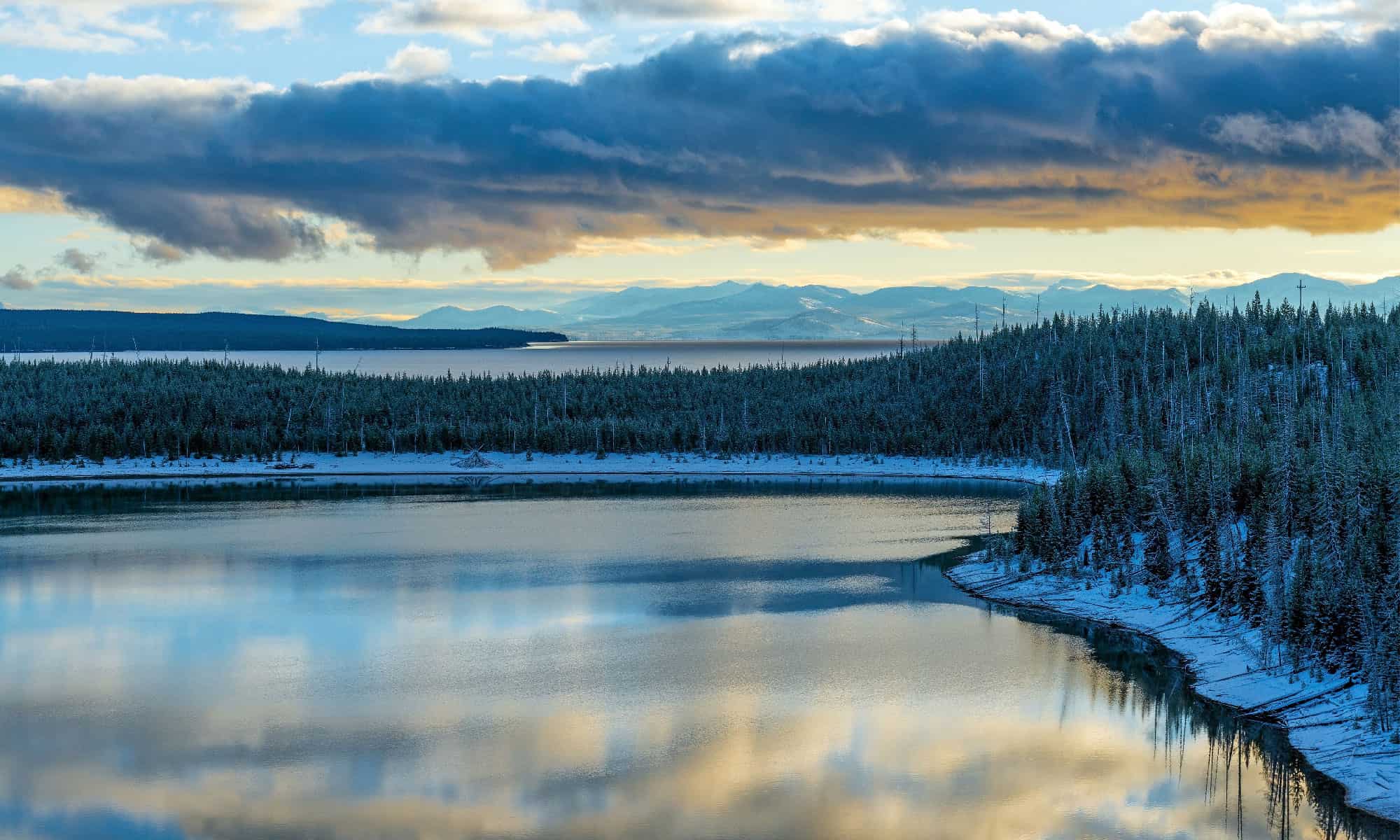 Yellowstone National Park measures 2,219,791 acres and is located in the western part of the United States. The Yellowstone Caldera, the largest supervolcano on the North American continent, can be found in this park. The lakes, rivers, forests, grasslands, mountain ranges, and canyons make up some fantastic views for the park's visitors! Also, Yellowstone National Park is home to 3,000 bison, which make up the largest public herd of bison in the US.
3. Banff National Park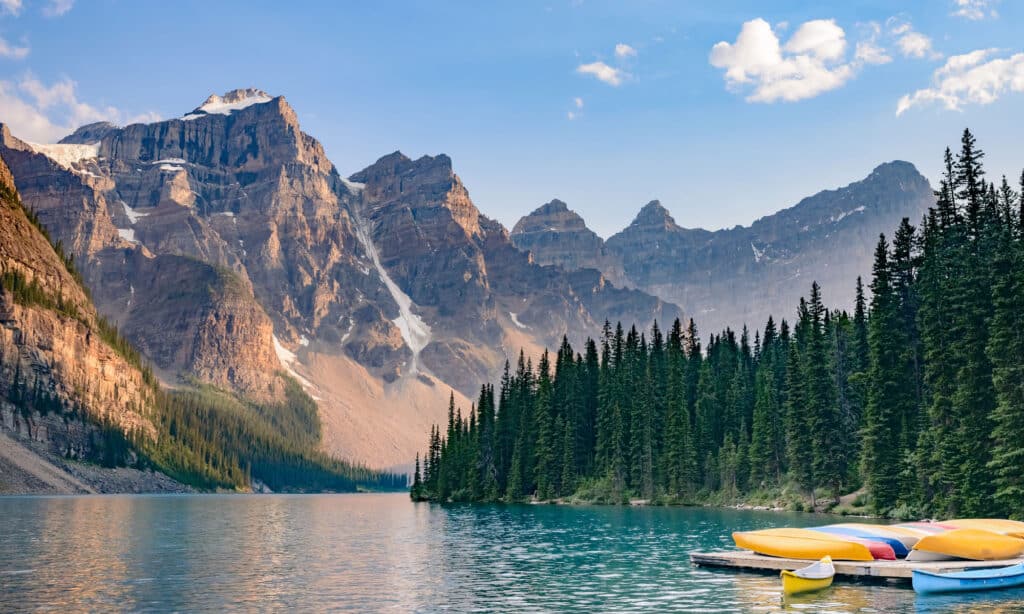 Banff National Park is located in southwestern Alberta, Canada. It's the country's oldest national park and features more than 1,000 miles of trails. This park has spectacular turquoise glacial lakes, unique waterfalls, and stunning mountain views. Moreover, it's abundant with wildlife, so animal lovers will definitely enjoy a visit! Visitors who want to reach the summit of Sulphur Mountain can take the Banff Gondola to the top.
4. Hibiya Park
[Image needed. – Caption: Hibiya Park covers almost 40 acres of land.]
Hibiya Park, the first Western-style park in Japan, is located in the heart of Tokyo and covers almost 40 acres of land. The fountain is the main tourist attraction and the park's symbol. Another must-see attraction is the Shisei Kaikan, a Gothic brick building built in 1929. It's a true gem in terms of plant life, as it's home to 3,100 trees and hundreds of flowers. The well-known Hibiya Open-Air Concert Call takes place in Hibiya Park. 
5. Central Park
[Image needed. – Caption: Central Park features various recreational activities, ranging from skating to rowing and climbing.]
Central Park in New York is probably the most famous city park in the world! It has over 25 million visitors per year! It is the first public park in the US and a symbol of New York City. It covers 843 acres and is located in Manhattan. Visitors can spend an evening visiting the monuments, bridges, or fountains. The park features various recreational activities, ranging from skating to rowing and climbing.
10 Largest Urban Parks in the World
| Rank | Park | Area (acres) | Location |
| --- | --- | --- | --- |
| 1 | Chugach State Park | 495,199.2 | Anchorage, United States |
| 2 | Gatineau Park | 89,205 | Gatineau, Canada |
| 3 | Table Mountain National Park | 54,610.3 | Cape Town, South Africa |
| 4 | Margalla Hill National Park | 42,961.7 | Islamabad, Pakistan |
| 5 | Pedra Branca State Park | 30,626.2 | Rio de Janeiro, Brazil |
| 6 | McDowell Sonoran Preserve | 30,394 | Scottsdale, United States |
| 7 | Losiny Ostrov | 28,664.2 | Moscow, Russia |
| 9 | Franklin Mountains State Park | 24,246 | El Paso, United States |
| 10 | Bayou Sauvage National Wildlife Refuge | 22,758.4 | New Orleans, United States |
10 Largest National Parks in the United States
| Rank | Park | Area (acres) | Location |
| --- | --- | --- | --- |
| 1 | Wrangell-St. Elias | 8,323,146.48 | Nearest city: Copper Center, Alaska |
| 2 | Gates of the Arctic | 7,523,897.45 | Bettles, Alaska |
| 3 | Denali | 4,740,911.16 | Denali Borough and Matanuska-Susitna Borough, Alaska;Nearest city: Healy |
| 4 | Katmai | 3,674,529.33 | Nearest city: King Salmon |
| 5 | Death Valley | 3,408,406.72 | California and Nevada;Nearest city: Lone Pine, California; Beatty, Nevada |
| 6 | Glacier Bay | 3,223,383.43 | Nearest city: Juneau, Alaska |
| 7 | Lake Clark | 2,619,816.49 | Nearest city: Anchorage, Alaska |
| 8 | Yellowstone | 2,219,790.71 | Nearest city: West Yellowstone, Montana |
| 9 | Kobuk Valley | 1,750,716.16 | Northwest Arctic Borough, AlaskaNearest city: Kotzebue |
| 10 | Everglades | 1,508,938 | Nearest city: Florida City, Everglades City, United States |
More About Parks