When a percentage of a population is migratory while the other is sedentary, they are considered partial migrants.
Partial Migrant Meaning
A partial migrant refers to individuals within a migratory species who do not migrate. Migration is not black and white like many believe; many variations exist. Many species don't follow strict migration behavior. A species as a whole may be labeled as a migrant, but you may have groups in a specific location that don't migrate. You can even have individuals within a group that chooses to stay behind. It can be the opposite, as well. Animals classified as "permanent" within their environments may be partial migrants, with certain groups or individuals migrating during different seasons. Whether an animal, most likely a bird, chooses to stay or leave, it has a good reason. There are advantages and disadvantages to both.
What is an Example of Partial Migration?
When a percentage of a population is migratory while the other is sedentary, they are considered partial migrants. These species are typically birds or insects, but higher vertebrates can also exhibit this behavior. 
An example of a partial migrant would be Cassin's kingbird. This bird is a tyrant flycatcher found in North America. They are permanent residents in the southern portion of their range in Central America and Mexico. But there are populations that breed in the Western United States before returning to their southern range for the winter. Other kingbirds in South America also show partial migrant behavior.
Why Are Some Birds Partial Migrants?
Migration is driven by the instinct to find food. While the temperature may play a role, an available food source is a bird's main priority during migration. Many species can survive freezing temperatures but can't survive without food. Fruits and insects are abundant in southern regions during winter, which is why many birds choose to leave their breeding grounds. But how can there be populations within a species that make different choices?
There are advantages and disadvantages of migration. Many bird species only have about a 50% chance of surviving the year. And the mortality rate is six times higher during migration than during stationary periods. Birds have tough decisions to make and some prefer to wait out the winter, especially if the season is milder. Partial migration largely depends on the bird's location. A species can live in multiple locations. And those that breed in more northern areas are likely to migrate during winter. Birds that live further south in milder winter climates may stick out the winter in their habitats. Other than lessening their chance of dying during migration, they also get the first pick at the breeding grounds and can begin breeding sooner than others within their species.
While food is the primary driver of migration, there is a hypothesis that challenges this. The Dominance and Body Size hypothesis theorizes that subordinate individuals within a species that are unable to compete for food with healthier, stronger individuals may be more likely to migrate. The stronger individuals may wait out the winter because they have a higher chance of survival than smaller, weaker birds.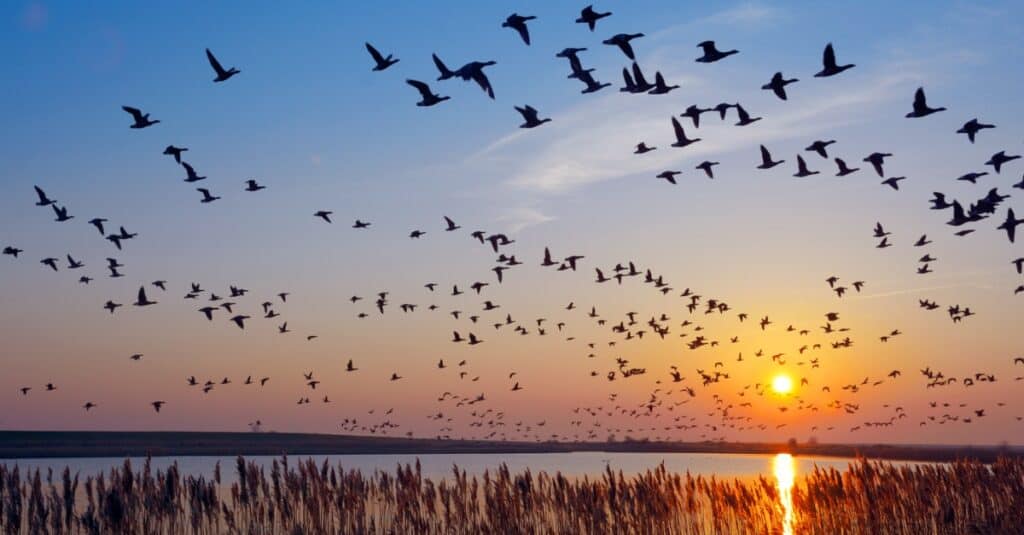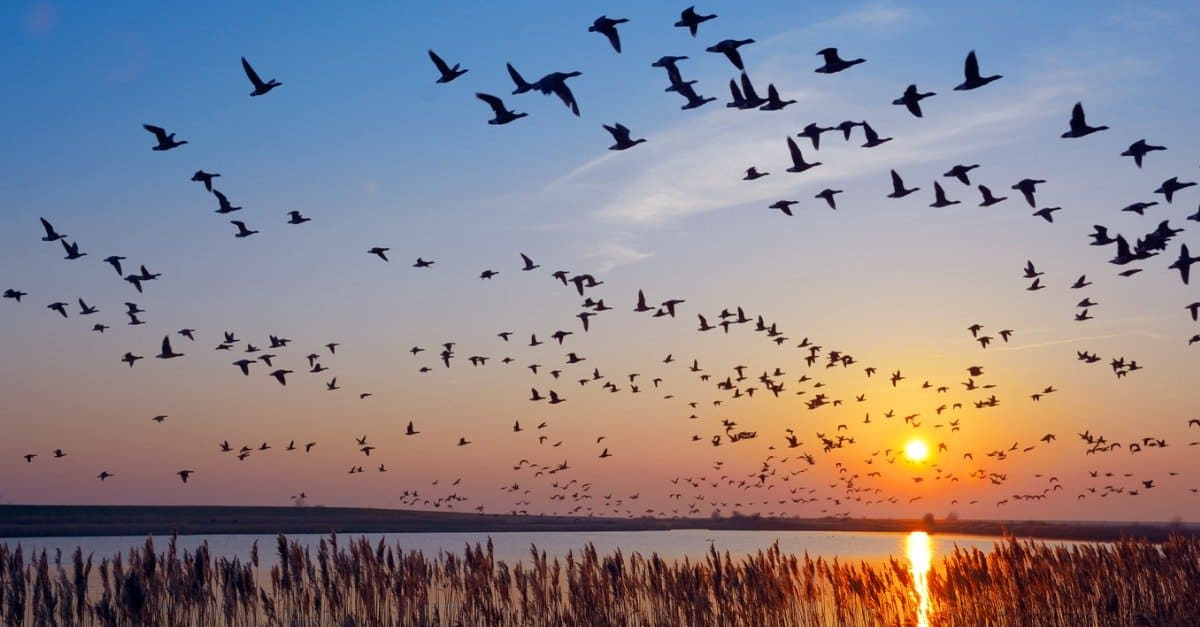 Partial Migrant: Evolution
The behavior of partial migration has only been recently discovered within the last several decades. We still lack significant research to fully understand why some species are partial migrants. 
The primary questions are as follows:
Does partial migration exist because some individuals are not physically fit and trying to make the best of a bad situation?
Are there distinctive morphs within a species that preprograms some populations to migrate while others stay sedentary?
Some researchers believe that partial migration is the most common form of migration and is an evolutionary precursor to full migration. Continuing research on partial migration is essential as it allows us to predict trends and range shifts under global change.
Is Partial Migration Only in Birds?
We often think of birds when we hear the word "migration." But birds are not the only animals that migrate. They are also not the only partial migrants. Many animal taxa have been observed as partial migrants, including fish, insects, and mammals.
---