A well-groomed Poodle may look elegant and aloof, but looks can be deceptive. Poodles were originally bred to retrieve ducks. And their fancy hairdos were designed to protect their joints from freezing water! These intelligent, versatile dogs have also been used as circus performers and truffle hunters. Whether your Poodle is a toy, miniature, or standard, you can be sure that there's a super-smart athlete under those hypoallergenic curls. It's important that you find the best dog food for Poodles so your friend can live up to the breed's full potential.
When you're selecting dog food, you need to consider the breed's nutritional needs and potential health conditions. Also, puppies, adults, and seniors all have very different dietary and calorie requirements. That's why it's important to take your Poodle's current life stage into account and to reevaluate her food as she grows.
We've reviewed and ranked the best dog foods for Poodles based on these criteria plus whether they prefer canned or dried foods so you can select the right one for your best friend.
A-Z-Animals Top Picks for Dog Food for Poodles
#1 Overall Best: Royal Canin Poodle Adult Breed Specific Dry Dog Food
Royal Canin Poodle Adult Breed Specific Dry Dog Food is uniquely formulated to meet the nutritional requirements of purebred Poodles 10 months old and older. It starts with the shape of the kibble, which Poodles can pick up easily with their long, straight snouts.
Each delicious, crunchy bite is filled with a precise blend of proteins to build and maintain muscles. EPA and DHA fatty acids from fish oils ensure that your Poodle's skin and coat will be healthy. You can serve this complete dog food dry, with water, or mix it with Royal Canin Poodle Wet Dog Food for variety.  
Royal Canin was founded by a veterinarian over 50 years ago. Today, this French company has manufacturing plants in Missouri and South Dakota in the U.S. They work tirelessly to improve the lives of pets through good nutrition. And they believe that every breed is unique. That's why they continue to develop breed-specific formulas.
Overall Best
Best for Puppies: Acana Dry Dog Food for Puppy
The first two ingredients in high-protein Acana Dry Dog Food for Puppy are fresh or raw meat, poultry, or fish. Like all their recipes, Acana Dry Dog Food for Puppy includes a minimum of 50% premium animal ingredients. This grain-free formula is also filled with whole veggies like whole pumpkin, collard greens, apples, and pears. Added vitamins, minerals, and probiotics round out this kibble recipe to give your Poodle puppy the best nutritional start in life.
Acana has been creating recipes from high-quality real foods for 30 years. They create their recipes in Edmonton, Alberta, and Kentucky from premium ingredients sourced from farmers, ranchers, and fishermen they've known and trusted for decades.
Acana Dry Dog Food for Puppy is free from grains, gluten, potatoes, soy, tapioca, wheat. And it contains no artificial flavors, colors, or preservatives.
Best for Puppies
Best for Seniors: Wag Wholesome Grains Senior Dry Dog Food
The first ingredient in this delicious kibble is chicken to maintain aging muscles. It includes healthy whole grains and is formulated from ingredients that are carefully selected to meet the nutritional needs of senior dogs, including glucosamine and chondroitin for joint health.
The recipe also includes DHA to support your aging Poodle's brain function, calcium and phosphorous for strong bones and teeth, and healthy proteins and fats for a healthy metabolism. Prebiotics and probiotics will facilitate optimal digestion while antioxidants provide immune system support. Plus, omega-3 and omega-6 fatty acids will keep your pup's skin healthy skin and curly coat gorgeous.
Wag is owned and distributed by Amazon, which works directly with a supplier to manufacture their dry dog food in the U.S.A. using quality domestic and globally sourced ingredients. They do not include artificial flavors, chicken by-product meal, corn, wheat, or soy.
Best for Seniors
Best Dry Food: Merrick Classic Healthy Grains Real Chicken + Brown Rice
The first ingredient in this recipe for all dog breeds is real deboned chicken to develop and maintain muscle tissue in adult dogs. It also features a blend of natural grains to support healthy digestion, including brown rice and high-protein quinoa.
The recipe contains leading levels of glucosamine and chondroitin to keep your Poodle's hips and joints healthy and omega fatty acids to maintain their healthy skin and lustrous coat. Added vitamins and minerals ensure that this dry kibble provides the complete nutrition that your adult dog needs to thrive.
When Merrick began making pet food over 30 years ago their goal was to make the best possible pet food. They still craft their recipes in Hereford, TX, and cook them in the U.S.A. with premium whole foods like meat and produce. This recipe is potato-free and includes no peas or lentils.
Best Dry Food
Best Canned: CESAR Soft Wet Dog Food HOME DELIGHTS
It's easy to understand why dogs crave Cesar Wet Dog Food. This variety pack includes six delightfully savory flavors in convenient easy-peel trays. Each tray of this gourmet dog food features real chicken or beef as the first ingredient, so it's guaranteed to entice even the fussiest pup.
Your pet will love this enticing wet dog food with veggies they can see and the meat their bodies need to build and maintain muscle. It meets the Association of American Feed Control Officials (AAFCO) nutritional profiles for adult dogs (maintenance) and includes vitamins and minerals that Poodles of all sizes need to stay healthy. You can feed this "Loaf in Sauce" style food to your pal as a complete meal, as a treat, or mixed with her favorite dry food.
Cesar is part of Mars, Inc. They manufacture their products in the U.S.A.
Best Canned
Special Food Considerations for Poodles
While most Poodles are healthy, the breed is prone to some health issues, including hip dysplasia and some eye disorders. Other conditions are seen less frequently in this breed: idiopathic epilepsy, von Willebrand's disease (a blood disorder), and immune-mediated disorders (diseases that are believed to be caused by an aberrant immune response).
Legg-Calve-Perthes and luxating patella, which are orthopedic problems, tend to occur in Toy and Miniature Poodles. Standard Poodles, on the other hand, are at risk for sebaceous adenitis (an immune-mediated disorder) and bloat.
There is little that you can do to prevent genetic disorders, but helping your Poodle maintain a healthy weight will keep excess weight off of their joints. And Vitamin A can support eye health.
Bloat, occurs when a dog's stomach becomes filled with gas, food, and/or water and develops twists. This is a potentially life-threatening condition that often happens when a dog eats or drinks too much at one time. Your veterinarian can teach you how to recognize bloat and how much food and water you can safely give your Poodle.
Choosing the Best Dog Food for Poodles: What to Look for
When choosing the best dog food for your Poodle you should consider price, quality, and type (dry or wet).
Price
Inexpensive dog food generally includes ingredients that have negligible nutritional value and may be detrimental to your Poodle's health. These inferior ingredients, which are often lumped under the label "fillers," include chicken or poultry by-product meals, corn, wheat, soy, artificial flavors, and preservatives.
Quality dog food doesn't include these substandard ingredients. Premium-quality dog food costs more, but it will keep your pet healthy and help you avoid unplanned visits to the veterinarian.
Quality
Premium-quality dog foods include real food such as meat, vegetables, and fruits. They also feature essential fatty acids, vitamins, and minerals to enhance your pet's health.
Type (dry or wet)
The dog food discussed in this review is available in dry (kibble) and wet (canned) recipes.
The Different Types of Dog Foods for Poodles: Pros and Cons Compared
When choosing the best dog food for your Doberman, you need to understand the different types: dry (kibble) and wet (canned). Let's look at the pros and cons of each type:
Dry Dog Food
| Pros! | Cons! |
| --- | --- |
| Less expensive | Will spoil if exposed to moisture |
| Long shelf life |   |
| Good for dental health! |   |
Wet (Canned) Dog Food
| Pros! | Cons! |
| --- | --- |
| Picky eaters tend to love wet food | It's pricier than dry |
| Good for two years from the date of manufacture | Refrigerate after opening |
Verified Poodle Dog Food Review: User Experience
Most complaints came from users whose dogs didn't like the food. This reviewer wrote, "Royal Canin Breed Health Nutrition Poodle Adult Dry Dog Food was one of the recommended brands by both vet and store clerk but my dog won't go near it. Wasted my money."
Another reported that their dog wouldn't eat Acana Dry Dog Food for Puppy, saying, "My puppy seems to not like the food. I am not sure why."
Most reviewers, however, provided positive reviews, including this one who wrote, "My husband and I are exceptionally pleased with Acana Dry Dog Food for Puppy. From nutrition to taste we feel it is the best brand available for whole nutrients and food manufacturing standards. We researched their website and videos and independent sources when we purchased our puppy. He loves it and we get glowing health comments from our veterinarian!"
This reviewer summed up their thoughts about Royal Canin Poodle Adult Breed Specific Dry Dog Food succinctly, "Expensive, but my toy poodle loves this food. She's picky!"
Another said, "My little dog likes the CESAR Soft Wet Dog Food brand a lot. She is a little old lady and it hurts her teeth to bite into crunchy dog food. Once we put her on this brand it changed everything."
Products for This Review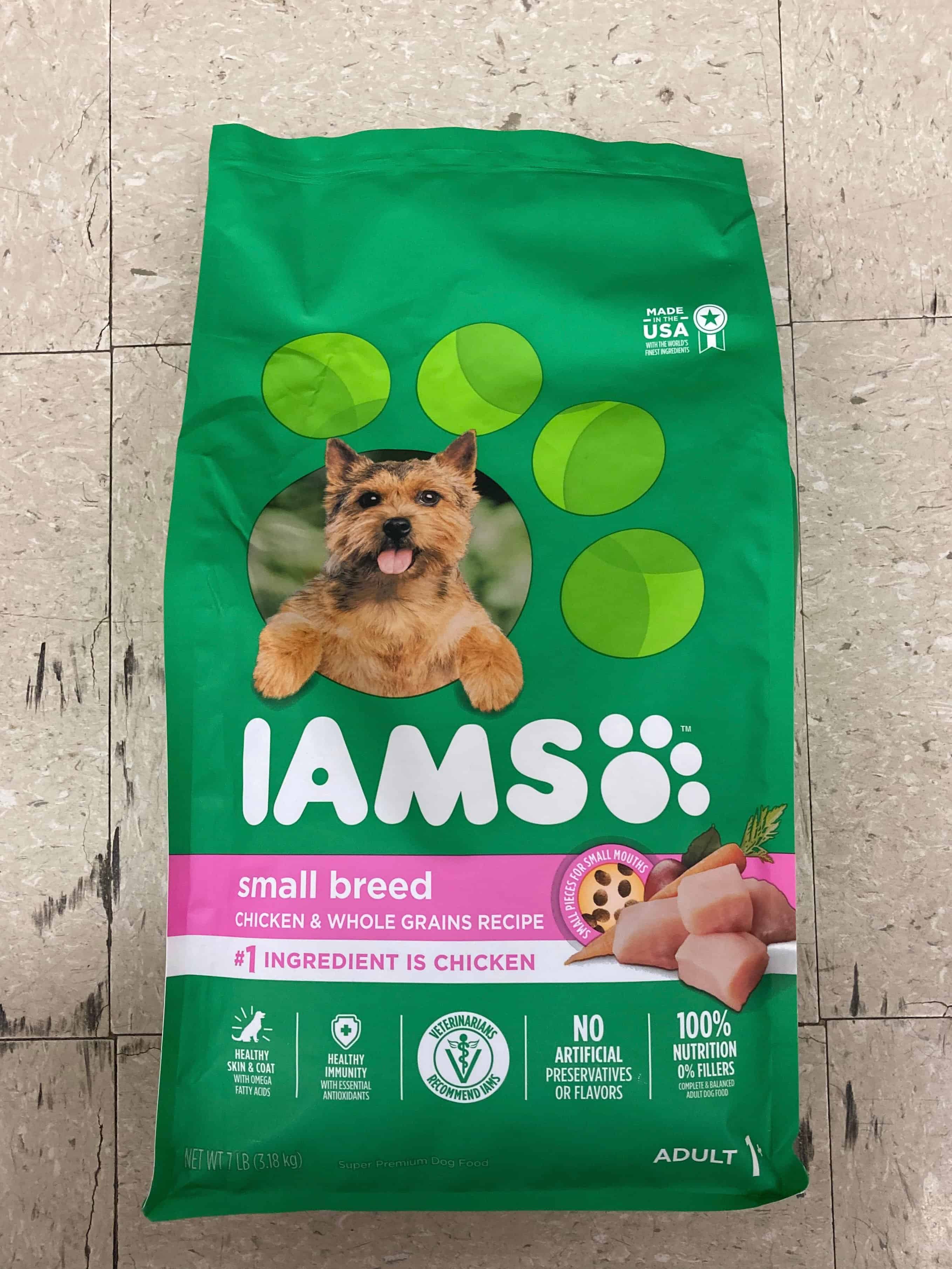 The Best Dog Food for Poodles for 2022 – (Senior, Puppy, Adult) FAQs (Frequently Asked Questions) 
How do I find out if my dog's food has been recalled?
As of March 17, 2022, none of the food featured here has been recalled according to the FDA recall database.
Is Royal Canin Breed Specific Dog Food worth it?
Breed-specific dog food is not a gimmick. It's based on real science with each breed's biology in mind. For example, Labrador Retrievers and Golden Retrievers have different nutritional needs despite the similarity of their names. They both have scissor bites, but Labs tend to eat much more quickly. So Royal Canin designed kibble that forces them to slow down and chew.
Do puppies really need to eat puppy food?
Yes! Manufacturers formulate puppy food specifically to meet a growing pup's nutritional needs so they develop normally mentally and physically. Feeding them adult dog food will deprive them of crucial nutrients.