When we think of rainforests, the lush jungles of the Amazon or the exotic landscapes of Southeast Asia often come to mind. However, you might be surprised to learn that the United States is also home to some remarkable rainforests, each with its own unique beauty and ecological significance. From the temperate rainforests of the Pacific Northwest to the subtropical rainforests of Hawaii, the diversity of these American rainforests is also awe-inspiring. In this article, we'll explore the 15 most amazing rainforests in the United States, highlighting their ecosystems, biodiversity as well as the importance of conservation efforts.
1. Olympic National Park, Washington
Ecosystem: Temperate Rainforest
Overview: Located in the Olympic Peninsula of Washington state, Olympic National Park is home to one of the most iconic temperate rainforests in the United States. This enchanting rainforest is also famous for its towering Sitka spruce and western hemlock trees, which have vibrant green mosses and ferns on top of them. Some parts of the rainforest receive an astounding amount of rainfall, which makes it one of the wettest places in the contiguous United States.
Biodiversity: Olympic National Park's rainforest is famous for biodiversity, including unique species like the Olympic marmot and spotted owl. Salmon commonly spawn in the clear water that flows through the rivers, while black bears and Roosevelt elk roam through its lush valleys.
2. Tongass National Forest, Alaska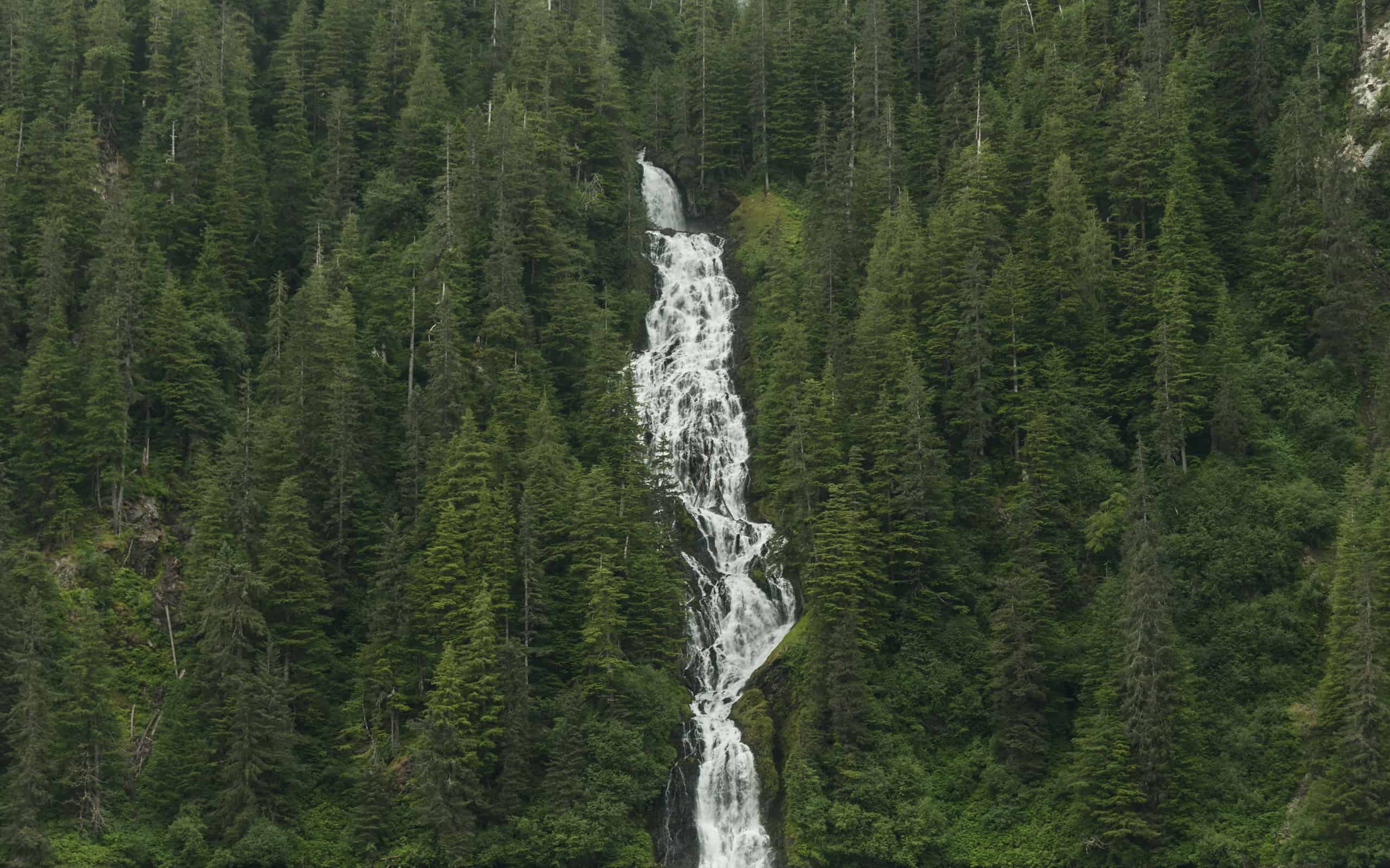 Ecosystem: Temperate Rainforest
Overview: Stretching across southeast Alaska, the Tongass National Forest is the largest temperate rainforest in North America. With its stunning fjords, towering mountains, and dense rainforest canopies, it is a testament to the wild, untamed beauty of Alaska. This rainforest also plays a crucial role in mitigating climate change by storing vast amounts of carbon.
Biodiversity: The Tongass rainforest teems with wildlife, from brown bears and bald eagles to salmon and humpback whales. Therefore, the diverse ecosystems here are essential for the survival of these species.
3. Hoh Rainforest, Washington
Ecosystem: Temperate Rainforest
Overview: A subsection of Olympic National Park, the Hoh Rainforest deserves its own mention due to its exceptional beauty. Its annual rainfall of 140-170 inches also nourishes towering trees, some of which are over 500 years old. Furthermore, the Hall of Mosses trail is a must-visit. This is because it winds through a magical forest covered in velvety moss.
Biodiversity: The Hoh Rainforest is a thriving ecosystem and is home to elk, deer, and many species of birds. The rivers here also provide critical habitat for several species of salmon.
4. El Yunque National Forest, Puerto Rico
Ecosystem: Subtropical Rainforest
Overview: El Yunque National Forest, located in northeastern Puerto Rico, is the only tropical rainforest in the U.S. National Forest System. With its lush foliage, cascading waterfalls and dense canopy, it is a paradise for nature lovers and biodiversity researchers. El Yunque is also famous for its iconic peak, El Yunque Peak, which has breathtaking panoramic views once you get on the top.
Biodiversity: This rainforest is also incredibly biodiverse. This is because it is home to unique species such as the coquí tree frog and the critically endangered Puerto Rican parrot. The forest canopy is also alive with colorful orchids and bromeliads.
5. Columbia River Gorge, Oregon and Washington
Ecosystem: Temperate Rainforest
Overview: The Columbia River Gorge straddles the border between Oregon and Washington. It is also a natural wonder with lush rainforests and dramatic tall waterfalls. For example, the Oneonta Gorge and Multnomah Falls are among the most iconic attractions in this region.
Biodiversity: The Columbia River Gorge is also a hotspot for biodiversity, home to a variety of wildlife including black bears, bobcats, and diverse bird species. It also contains unique plant communities adapted to the moist climate.
6. Quinault Rainforest, Washington
Ecosystem: Temperate Rainforest
Overview: Located in the southwestern part of Olympic National Park, the Quinault Rainforest is another wonderful gem of the Pacific Northwest. It also has a tranquil setting with clear blue lakes and verdant green valleys. The Quinault Rainforest is also accessible via the Quinault Loop Trail, which is a picturesque hike that takes you through this enchanting wilderness.
Biodiversity: This rainforest is also home to numerous species of birds, amphibians, and mammals. The nearby Quinault River also supports salmon runs and provides sustenance to the forest's rich ecosystem.
7. Great Smoky Mountains National Park, North Carolina and Tennessee
Ecosystem: Temperate Rainforest
Overview: Often referred to as the "Smokies," Great Smoky Mountains National Park lies in the border between North Carolina and Tennessee. This UNESCO World Heritage Site is famous for its rolling blue-hued mountains and lush forests. While it is not a typical rainforest, scientists and experts consider it a temperate rainforest due to its high humidity and rich biodiversity.
Biodiversity: This park's biodiversity is astounding. This is because it has an estimated 19,000 documented species, including black bears, white-tailed deer, and a wide variety of salamanders. The dense forests also come alive with vibrant wildflowers in the spring and summer.
8. Chugach State Park, Alaska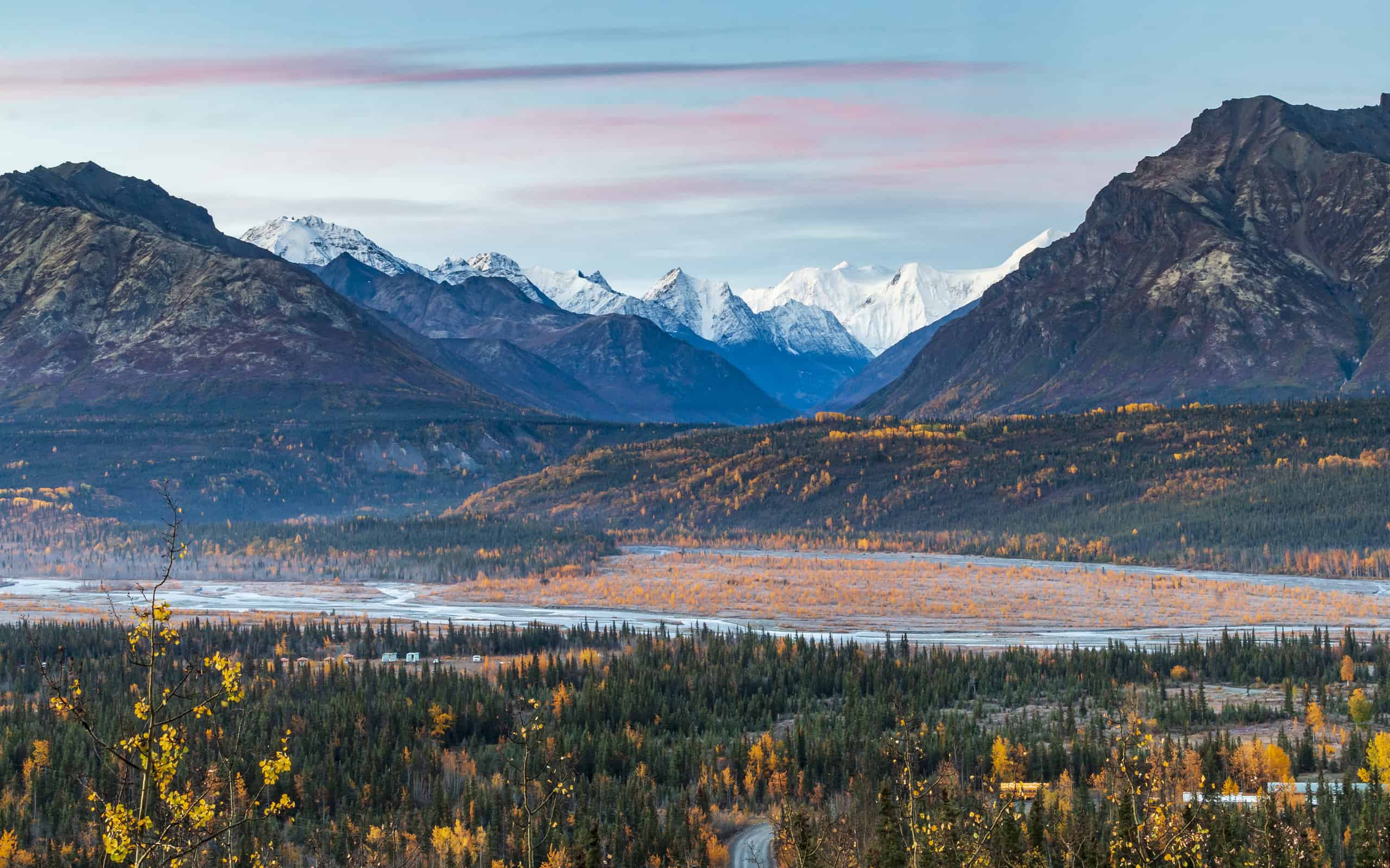 Ecosystem: Temperate Rainforest
Overview: Chugach State Park, located near Anchorage, Alaska, is a vast wilderness of towering peaks, glaciers, and lush rainforests. While it is famous for its dramatic landscapes, it is the rainforest that contains some of its most enchanting features.
Biodiversity: This park is home to diverse wildlife, including moose, mountain goats, and bald eagles. The lush undergrowth also provides essential cover and forage for these animals.
9. Francis Marion National Forest, South Carolina
Ecosystem: Temperate Rainforest
Overview: Located just outside of Charleston, South Carolina, the Francis Marion National Forest is a serene and mystical rainforest with towering trees and dark, winding waterways. The forest is named after General Francis Marion, who was a Revolutionary War hero.
Biodiversity: The forest has numerous bird species, white-tailed deer, and wild turkeys. Cypress swamps and blackwater rivers also add to its unique charm.
10. Nantahala National Forest, North Carolina
Ecosystem: Temperate Rainforest
Overview: In the Appalachian Mountains of North Carolina lies Nantahala National Forest, which is famous for its waterfalls and dense forests. The name "Nantahala" means "Land of the Noonday Sun," because the steep valleys often keep the forest cool and shaded.
Biodiversity: This forest is home to diverse species, including black bears, red foxes, and numerous reptiles and amphibians. The waterways also have a lot of trout, making it a popular destination for anglers.
11. Daniel Boone National Forest, Kentucky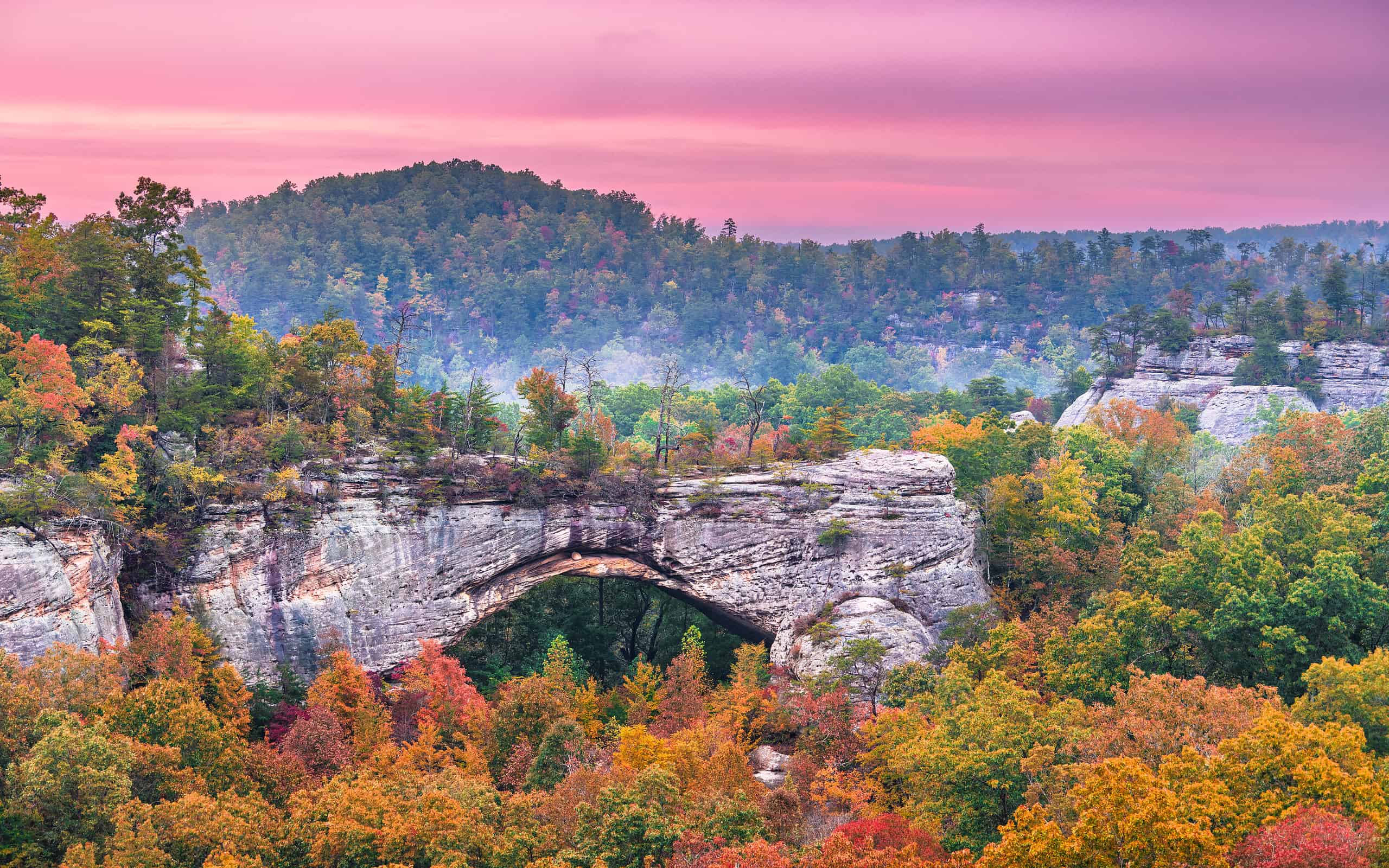 Ecosystem: Temperate Rainforest
Overview: Named after the legendary frontiersman, Daniel Boone National Forest in Kentucky covers nearly two million acres of wilderness. The Red River Gorge Geological Area is also a particularly striking part of the forest with its towering sandstone cliffs and lush wilderness.
Biodiversity: The forest is also home to a wide array of wildlife, including wild turkey, white-tailed deer, and black bears. It is also a popular destination for hikers and rock climbers.
12. Hawaiian Islands, Hawaii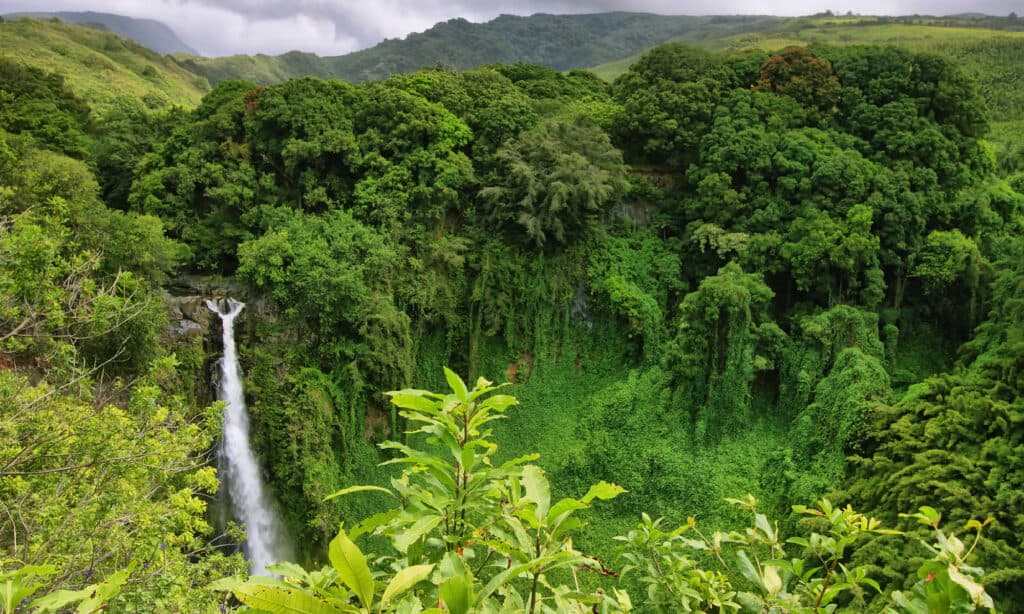 Ecosystem: Subtropical Rainforest
Overview: The Hawaiian Islands, including the Big Island, Maui, Kauai, and Oahu, are known for their lush and diverse rainforests. These subtropical rainforests are unique and have an otherworldly feel due to the volcanic landscapes and vibrant flora.
Biodiversity: Hawaii's rainforests are home to an incredible array of unique species, many of which are found nowhere else on Earth. This includes the Hawaiian honeycreeper birds, various species of geckos, and the beloved Hawaiian green sea turtles.
13. Willamette National Forest, Oregon
Ecosystem: Temperate Rainforest
Overview: Willamette National Forest is a vast wilderness area located in the Cascade Range of Oregon. It is known for its lush rainforests, clear freshwater lakes and towering volcanoes. The Opal Creek Wilderness lies within the forest and is also famous for its ancient forest groves.
Biodiversity: The forest also supports a variety of wildlife, including black bears, cougars, and eagles. As mentioned earlier, the Opal Creek area is home to ancient trees, some over a thousand years old.
14. Chattahoochee National Forest, Georgia
Ecosystem: Temperate Rainforest
Overview: The Chattahoochee National Forest in northern Georgia is a hidden gem with dense forests and a network of hiking trails. The Anna Ruby Falls, a twin waterfall formed by two creeks, is a popular attraction within the forest, along with several of the other waterfalls.
Biodiversity: The forest is home to a diverse range of wildlife, including deer, turkey and black bears. Its streams and rivers are also ideal for trout fishing.
15. Francis Valley of the Rogue State Park, Oregon
Ecosystem: Temperate Rainforest
Overview: Last but not the least, Francis Valley of the Rogue State Park is an undiscovered rainforest gem in Southeastern Oregon. This park is essentially a serene escape into nature with moss covered trees, glistening rivers and hiking trails that wind through the forest.
Biodiversity: The park is also a sanctuary for various bird species, including the great blue heron and bald eagles. The lush vegetation along the Rogue River is also a thriving habitat for numerous species.
What Makes a Rainforest in the United States?
A rainforest is a lush and biodiverse ecosystem characterized by heavy and consistent rainfall, high humidity and a canopy of towering trees that creates a unique microclimate. These forests are often referred to as the "lungs of the Earth" because they play a crucial role in absorbing carbon dioxide and producing oxygen. Rainforests are incredibly important for global climate regulation and serve as essential habitats for a wide array of plant and animal species, many of which are not found anywhere else in the world.
Types of Rainforests in the United States
In the United States, rainforests can be classified into two primary types: temperate rainforests and tropical rainforests.
Temperate Rainforests
Temperate rainforests are found in regions with moderate temperatures and high levels of precipitation throughout the year. They are typically located in coastal areas that have access to moisture-laden air from the ocean. These rainforests have distinct seasons as compared to tropical rainforests but still receive substantial rainfall even during the drier months.
In the United States, temperate rainforests are primarily found in the Pacific Northwest, particularly in the states of Washington and Oregon, as well as some parts of northern California and Alaska. These forests are formed due to the unique combination of the Pacific Ocean's moisture-laden winds and the presence of mountain ranges along the coast. When the warm, moist air from the ocean encounters these mountains, it is forced to rise, cool and release moisture as rain or fog. This phenomenon creates the ideal conditions for temperate rainforests to thrive.
The Hoh Rainforest in Washington and the Tongass National Forest in Alaska are iconic examples of temperate rainforests in the United States. These rainforests have towering conifers like Sitka spruce and Douglas fir as well as lush undergrowth and mosses.
Tropical Rainforests
Tropical rainforests are known for their high temperatures, consistent rainfall throughout the year as well as their incredible biodiversity. These forests often have multiple layers which includes the emergent layer (the tallest trees), canopy, understory, and forest floor. The warmth and humidity support a wide variety of plant and animal life.
While the United States is not typically associated with tropical rainforests, there are some tropical rainforest areas in its territories. For example, the El Yunque National Forest in Puerto Rico is a tropical rainforest. These rainforests are typically located in regions near the equator, where warm, moist air rises and cools, resulting in a lot of rainfall. These forests are also located in the intertropical convergence zone (ITCZ) where the trade winds collide and result in rainfall.
In the case of El Yunque, it benefits from its location in the Caribbean where it receives abundant rainfall. Thus, it has dense vegetation, waterfalls, and a wide array of wildlife species.
In both temperate and tropical rainforests in the United States, the key to their formation is the consistent supply of moisture from oceanic sources, whether from the Pacific Ocean or the Caribbean Sea.
Conservation of American Rainforests
Conservation efforts for American rainforests are of paramount importance to preserve these unique and vital ecosystems. These lush forests have numerous ecological, environmental and even economic benefits. To ensure the longevity of these rainforests, various conservation strategies and practices are being implemented across the country:
Habitat Preservation
One of the fundamental strategies for rainforest conservation is establishing protected areas such as national parks, national forests and wildlife refuges. These designated areas ensure that these areas are safe from deforestation and industralization and that the flora and fauna that inhabit these ecosystems stay safe as well. This is because within these protected zones, human activities that could harm the environment are restricted or carefully regulated.
For example, the Tongass National Forest in Alaska is a designated national forest that covers millions of acres. Strict regulations and conservation efforts are in place to protect the forest and its inhabitants.
Reforestation and Reforestation
Many rainforests in the United States have faced deforestation, whether due to logging, wildfires, or other human activities. Reforestation involves planting native tree species in areas that have been deforested or damaged, helping to restore the ecosystem's structure and function.
For example, in Olympic National Park in Washington, there are active reforestation efforts to rehabilitate areas affected by wildfires and logging. Native trees like Douglas fir and Sitka spruce are being replanted to restore the forest's natural composition.
Sustainable Practices
Encouraging sustainable resource management practices is also vital for conserving rainforests. This includes responsible logging techniques that minimize the impact on the forest, sustainable fishing in rainforest rivers and eco-friendly tourism to reduce the ecological footprint.
Public Awareness and Education
Raising public awareness about the importance of rainforests and their conservation is crucial. Education programs and outreach efforts help communities and individuals understand the ecological and societal value of these ecosystems. This is important because informed citizens are more likely to support and engage in conservation initiatives.
Environmental organizations, along with state and federal agencies, often conduct educational programs and nature walks in places like the Hoh Rainforest in Olympic National Park. These programs teach visitors about the rainforest's significance and how to protect it.
Scientific Research
Researchers study the flora and fauna, ecosystem dynamics, and climate-related factors to develop effective conservation strategies. The knowledge gained through research guides decision-making and management practices.
In Hawaii's rainforests, researchers are studying the impact of invasive species on native plants and animals. Their findings help inform conservation efforts that mitigate the effects of these invaders.
Community Involvement
When communities are involved and benefit from conservation efforts, they become stewards of the land and actively participate in its protection.
Indigenous communities, like the Hoh Tribe in Washington's Olympic Peninsula, have been instrumental in conserving and preserving the Hoh Rainforest. Their deep connection to the land and traditional ecological knowledge play a vital role in rainforest management.
Policy and Legislation
Finally, strong environmental policies and conservation laws play a significant role in protecting rainforests and are perhaps the most important piece of conservation. These policies may include regulations on logging, water quality protection and wildlife habitat preservation.
The Endangered Species Act, a federal law in the United States, offers crucial protection to endangered and threatened species in rainforests and other ecosystems. Therefore, it restricts actions that could harm these species and their habitats.
In conclusion, by implementing these conservation measures, the United States can work toward safeguarding its incredible rainforests.
The photo featured at the top of this post is © gustavofrazao/iStock / Getty Images Plus via Getty Images
---