When it comes to comparing short and compact dogs, nothing beats a Dorgi vs Corgi. Both of these breeds are known as sausage dogs- and for good reason! Their elongated bodies and stubby legs make them adorable, but are there more differences or similarities between these two dog breeds?
In this article, we will compare and contrast the Dorgi and the Corgi so that you can learn how to tell them apart. We will address their physical and behavioral differences, as well as their average lifespans and breed histories. Let's get started and learn all about these two dog breeds now!
Comparing Dorgi vs Corgi
| | Dorgi | Corgi |
| --- | --- | --- |
| Size | 7-12 inches tall; 13-25 pounds | 9-13 inches tall; 20-30 pounds |
| Appearance | Miniature corgi in appearance, though sometimes comes in additional colors. Fur is short and coarse, sometimes lacking an undercoat. Ears may be floppy, and some have tails. | Only found in red, black, fawn, and white colors; short stubby legs and long body. Long, coarse fur with thick undercoat. Erect, triangular ears and docked tail. |
| Ancestry | A new crossbreed between Corgis and Dachshunds; bred for companionship | Originated in Wales around 1000 AD. Bred for herding cattle and farm work |
| Behavior | Playful and excitable, though has a bit of a stubborn side. May be prone to bouts of separation anxiety. | Alert, friendly, and cheerful; can be extremely talkative and may boss around small children or animals. Needs plenty of exercise. |
| Lifespan | 12-15 years | 11-14 years |
Key Differences Between Dorgi vs Corgi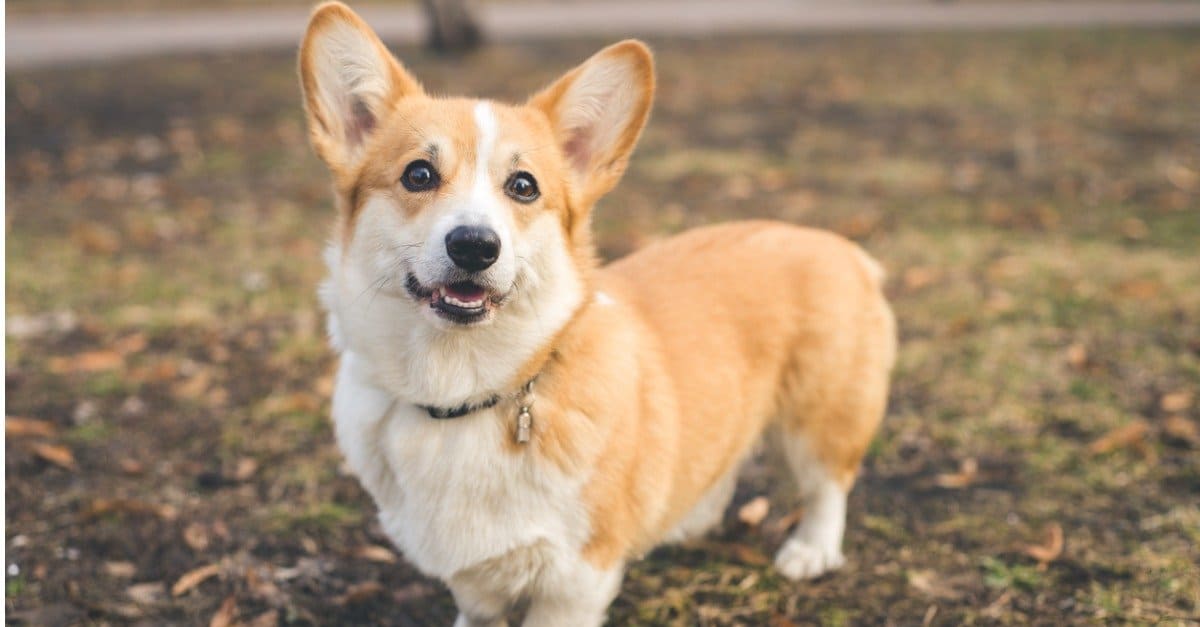 There are many key differences between Dorgis and Corgis. The average Dorgi is smaller in both height and weight compared to the average Corgi. The coat of the Corgi is thicker and denser than the fur of the average Dorgi. While both of these breeds appear similar, the Corgi dog breed originates from roughly 1000 AD, while the Dorgi is a relatively recent crossbreed of dog.
Let's go over all of these differences in more detail now.
Dorgi vs Corgi: Size
When it comes to size and weight, the Corgi tends to grow larger than the Dorgi. However, given the fact that the Corgi is a purebred dog with very strict size and weight requirements, their measurements remain consistent, while the Dorgi has a wide range of sizes. This is due to the Dorgi being a cross between a Corgi and a Dachshund. You may end up with a very large or a very small Dorgi, depending on genetics!
The average Dorgi measures anywhere from 7-12 inches tall, while Corgis frequently measure 9-13 inches tall. Additionally, Corgis weigh 20-30 pounds on average, while Dorgis weigh anywhere from 13-25 pounds, if not more, depending on how much Corgi DNA they receive.
Dorgi vs Corgi: Appearance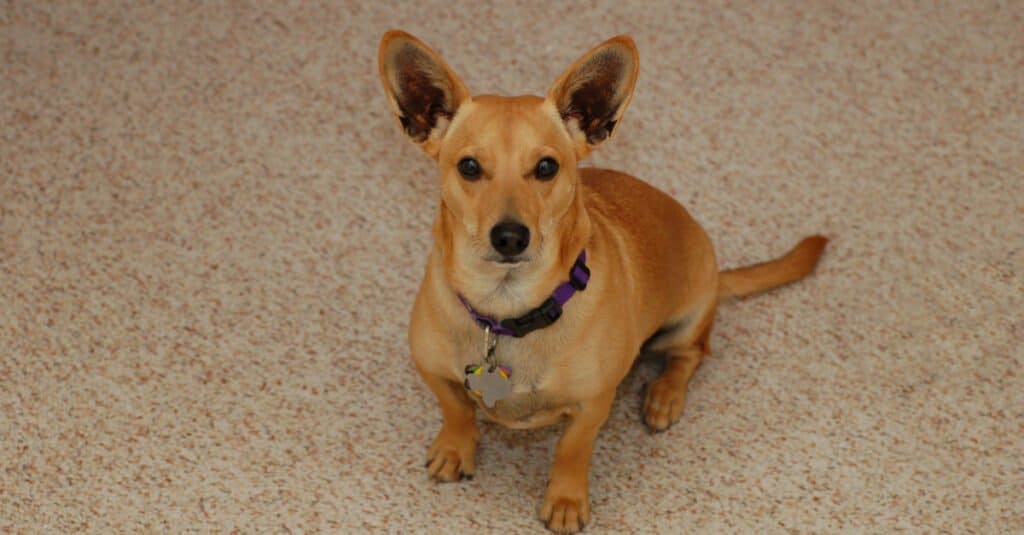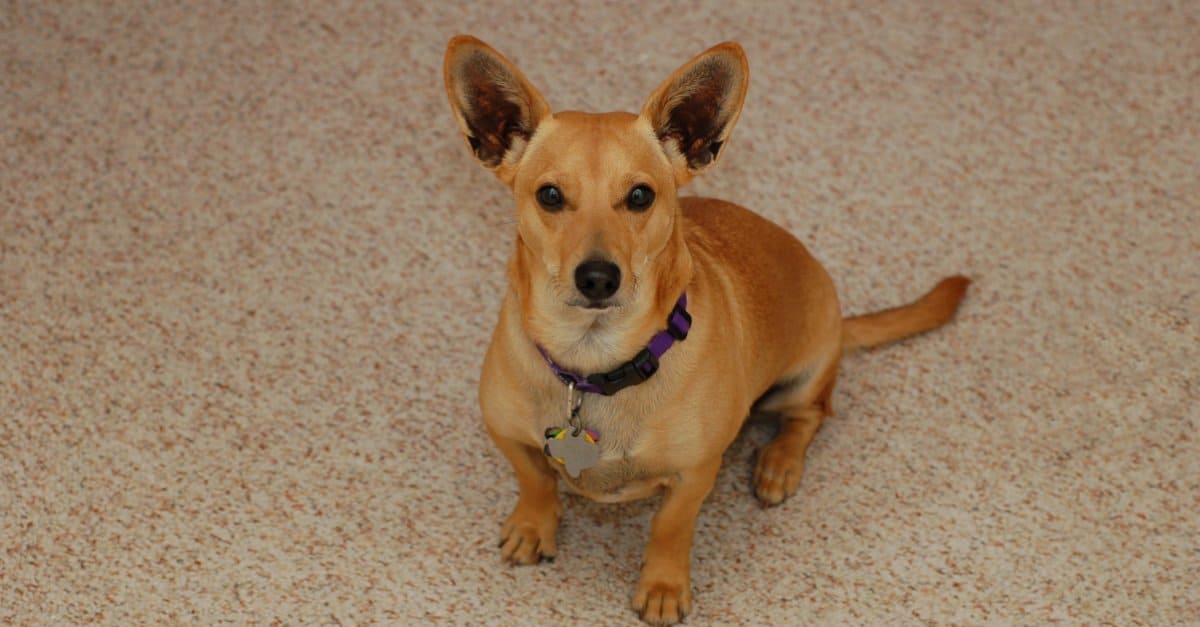 While both the Dorgi and the Corgi have stubby legs and elongated bodies, there are some differences in their physical appearance. For example, the Dorgi has a much shorter and coarser coat compared to the dense and medium length fur found on Corgis. The Corgi has erect and triangular ears, while the Dorgi can have floppy ears, depending on genetics.
Given that the Corgi is a purebred breed according to the AKC, it is only found in a select few colors, while the Dorgi comes in more colors overall. For example, the Corgi can only be found in white, black, fawn, and red colors, while the Dorgi can be found in these colors plus brindle and merle coats.
Finally, the Pembroke Welsh Corgi rarely has a tail, while the Dorgi often has a tail. Many people choose to have the tails on their Corgis or Dorgis docked for appearance or herding dog purposes, though the Dorgi often gets to keep its tail due to its companion animal status.
Dorgi vs Corgi: Ancestry and Breeding
The origins of breeding for both the Dorgi and Corgi are extremely different. You may not know this, but the Corgi breed originated in roughly 1000 AD, while the Dorgi is a relatively new and modern breed of dog. Additionally, the Corgi is a purebred dog, while the Dorgi is a cross between a Dachshund and a Corgi.
The reasons that both of these dogs were bred differ from one another as well. The Dorgi was bred for companionship and as a designer dog breed, while the Corgi was bred for herding and farm work initially. Both are capable breeds, though the Corgi is better suited for work compared to the Dorgi.
Dorgi vs Corgi: Behavior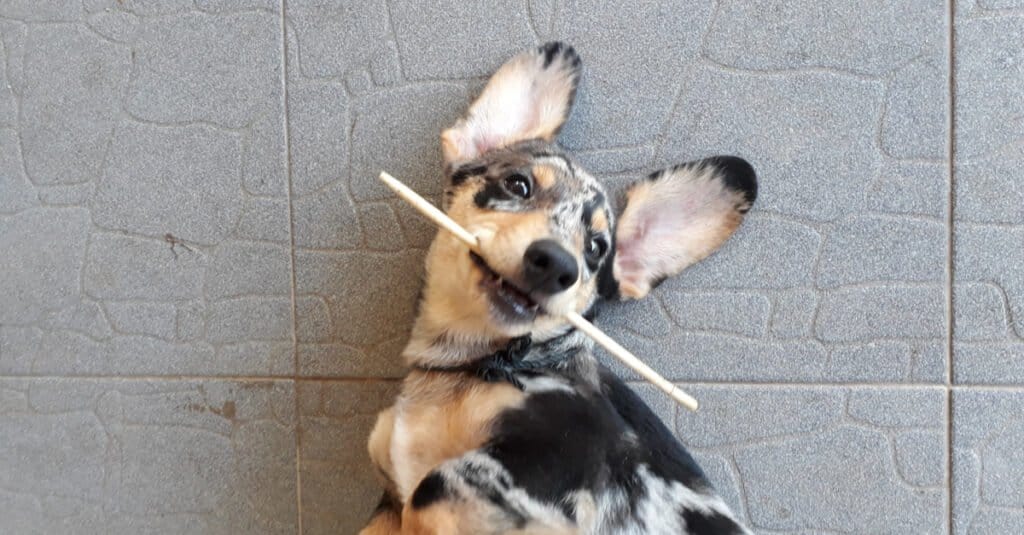 The Corgi and the Dorgi have many behavioral similarities. For example, both are playful and eager individuals who enjoy being around their families. However, the Dorgi has a more stubborn personality compared to the Corgi. But the Corgi isn't faultless as a dog breed- in fact, Corgis tend to herd young children and animals, while Dorgis don't often exhibit this behavior. 
Dorgi vs Corgi: Lifespan
A final difference between Dorgis and Corgis lies in their lifespans. The average Dorgi lives slightly longer than the Corgi on average, though this is likely due to their smaller size rather than their health in general. In fact, the lifespans of these two dogs often overlap and are extremely similar, depending on the individual dog.
For example, the average Dorgi lives anywhere from 12-15 years, while the average Corgi lives anywhere from 11-14 years. However, both dogs are fairly healthy breeds, and the crossbreeding between Dachshunds and Corgis may help the Dorgi live a slightly longer life than the Corgi. Both breeds need plenty of exercise to keep them healthy, so keep this in mind if you are interested in adopting one!
Ready to discover the top 10 cutest dog breeds in the entire world?
How about the fastest dogs, the largest dogs and those that are -- quite frankly -- just the kindest dogs on the planet? Each day, AZ Animals sends out lists just like this to our thousands of email subscribers. And the best part? It's FREE. Join today by entering your email below.
---