The axolotl is an unusual salamander. They are not like most other amphibians for several reasons. One, they do not undergo metamorphosis. And two, they remain aquatic and keep their gills. These features make the axolotl unique, but these qualities are not the only thing that piques people's interest. These salamanders also have the power of regeneration. They can heal themselves and regrow body parts and organs. How do axolotls regrow their hearts? And are they immortal? Find out now!
How Do Axolotls Regenerate Their Heart?
Amazingly, axolotls can regenerate heart muscles after an injury. And they do this in several steps. First, the cells form a wound epidermis (the outer layer of the two main skin layers) over the injury site. Then, the epidermis cells divide and form a blastema, a mass of cells capable of regeneration. From here, the wound site can undergo patterning for a new limb, heart valve, etc.
It was once believed that axolotls had an internal system that suppressed inflammation, as inflammation causes scarring and prevents regeneration. But more recent studies suggest that inflammation does not affect regeneration in axolotls. However, as research progresses, we may receive more answers.
Can Axolotls Regrow Body Parts?
Yes! Axolotls can regrow small appendages, limbs, tails, eye tissue, heart tissue, the central nervous system, and even non-essential parts of the brain. In some cases, while undergoing limb regeneration, they grow an extra one. Through cell division, the axolotl can create new tissues, nerves, bones, and muscles. 
These remarkable creatures are helping scientists learn how to slow down human aging and prevent and treat diseases.
How Long Does It Take for an Axolotl to Regenerate?
The speed at which an axolotl can regenerate depends on its age and the type of injury. The older the salamander, the more time it takes for it to heal and grow new limbs. Juveniles can grow a new limb within 40 to 50 days, while older salamanders can take around three months. Most regenerative work, however, is completed within a matter of a few weeks.
Research on axolotls that underwent lab-induced metamorphosis showed a severe reduction in regeneration capabilities.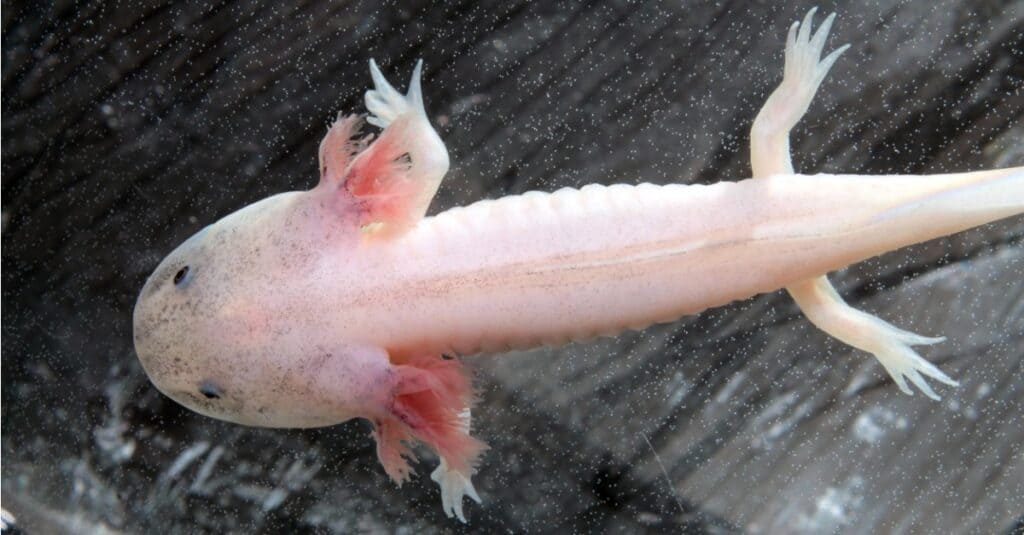 How Many Times Can an Axolotl Regrow its Limbs?
Not enough research exists on the definitive amount of times an axolotl can regrow a limb. But some studies showed that most stopped regrowing after being amputated more than five times. So while they can grow back many times in a row, there is a limit. But this question has yet to be fully answered.
Axolotl Regeneration Time Lapse
Can Humans Regenerate Like Axolotls?
While humans can't regrow limbs and heart valves, we do have some regenerative capabilities. We can mend broken bones, heal certain wounds, and regenerate part of our liver. Infants and young children can regenerate heart tissue and regrow fingertips. And due to our long-ago common ancestor with the axolotl, scientists are hopeful that complete regeneration is hidden in our genetic code.
Humans block regeneration because our body's natural response to an injury is to form scar tissue. Some scientists are proposing a new drug that would suppress scar formation and regenerate tissues and organs.
There are a lot of possibilities that come with studying this unique creature. Maybe someday shortly, we will benefit from regrowing limbs, repairing organs, and preventing or curing diseases.
Are Axolotls Immortal?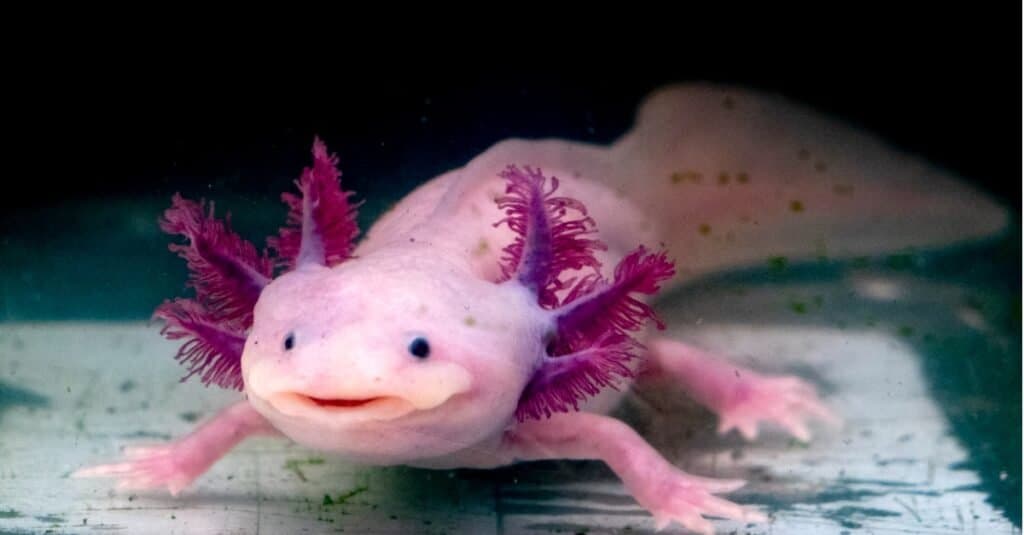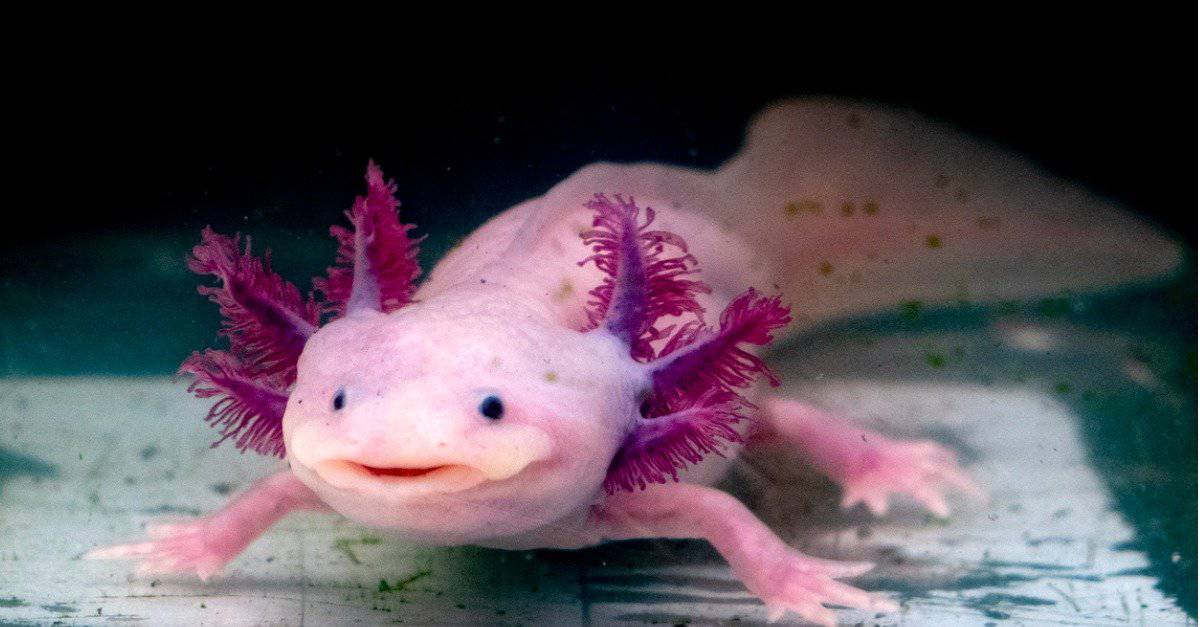 Axolotls sound almost like mythical creatures, which can lead people to think that they are immortal. But regeneration doesn't mean immortality. Not yet, anyway. Axolotls have natural lifespans just like any living creature on earth. And they die from old age like anything else. 
In fact, axolotls are critically endangered and on the verge of extinction. They are found in a very limited range in Mexico. In the wild, they are subject to the negative effects of human development, drought, and wastewater disposal.
How Long Do Axolotls Live?
Axolotls can live between 10 and 15 years in captivity. The longest-living axolotls can survive around 20 years when well-cared for.
The photo featured at the top of this post is © Eric Isselee/Shutterstock.com
---