↓
Continue Reading To See This Amazing Video
Maryland may be known for its proximity to the massive Chesapeake Bay and the endless coastline that gives residents and visitors access to the bay and tributaries, but this small state is also home to many lakes. Amazingly, they are all man-made lakes. Many were created as water reservoirs or when damming up nearby waterways.
What is the Largest Man-Made Lake in Maryland?
The largest man-made lake in Maryland is the Prettyboy Reservoir. This 7,380-acre lake is located north of Baltimore, the largest city in Maryland. While the actual address is in Hampstead, Maryland, which is in Baltimore County, the reservoir is managed by the City of Baltimore. This is because the water in the reservoir is used to supply residents in the city.
Water from Prettyboy Reservoir is transferred to the Loch Raven Reservoir, which is also quite large. Loch Raven Reservoir is 1,600 acres and is located in Baltimore County, Maryland. It supplies drinking water to residents via the Montebello filtration plants.
How Large is the Largest Man-Made Lake in Maryland?
Prettyboy Reservoir is 7,380 acres. One standard-sized football field is 1.32 acres. This means that Prettyboy Reservoir is as almost as big as 5,600 football fields!
Is Prettyboy Reservoir Good for Water Sports?
Water supply isn't the only thing that Prettyboy Reservoir is known for. In fact, it is a popular outdoor area due to its pristine environment and clear water. It is a great place for rowing, paddleboarding, and fishing. You can also go hiking and explore the great outdoors on one of the many hiking trails.
You are not allowed to swim in Prettyboy Reservoir and there are not any designated swimming areas. The reservoir is carefully managed to provide a safe environment for native wildlife as well as safe drinking water for the surrounding areas. Don't worry, it does go through a complex filtration process. However, keeping the lake free from pollution and waste is very important.
What Kind of Fish Are There at Prettyboy Reservoir?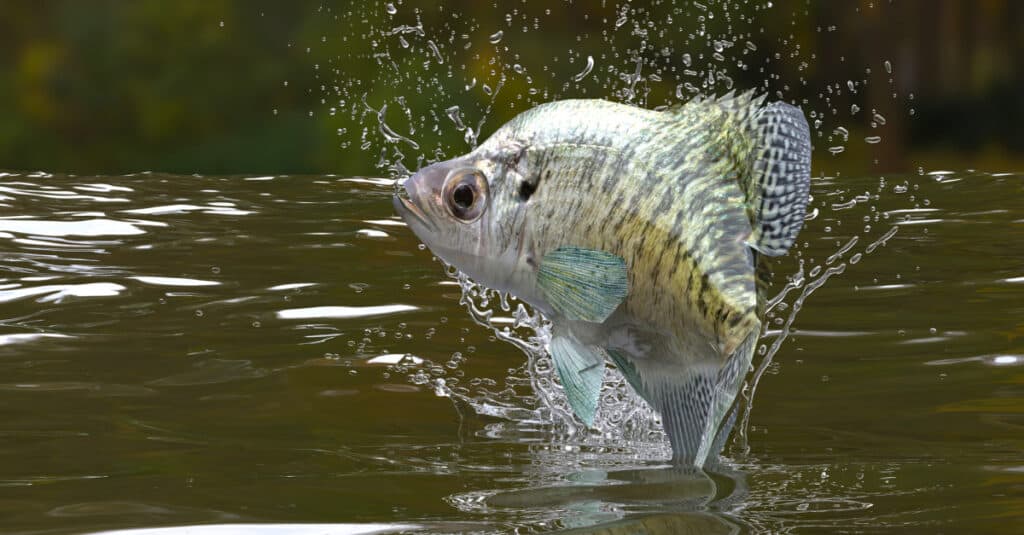 As a large lake, Prettyboy Reservoir is great for fishing. Smallmouth bass, crappie, sunfish, perch, and carp are all plentiful in the lake. You do not need a permit to fish at Prettyboy Reservoir but you should make sure to follow all posted regulations. The water is managed by the Wildlife and Heritage Service. They regulate the species that call the lake home as well as ensure a generally healthy environment for other wildlife.
You cannot operate motor vehicles on Prettyboy Reservoir but it is open for kayaking and canoeing, as well as shore fishing. If you do want to use a kayak or other boat, you may need a permit. The City of Baltimore Reservoir Natural Resources Section manages permits for boat use and can provide the most up-to-date information about what is required.
Can I Hunt at Prettyboy Reservoir?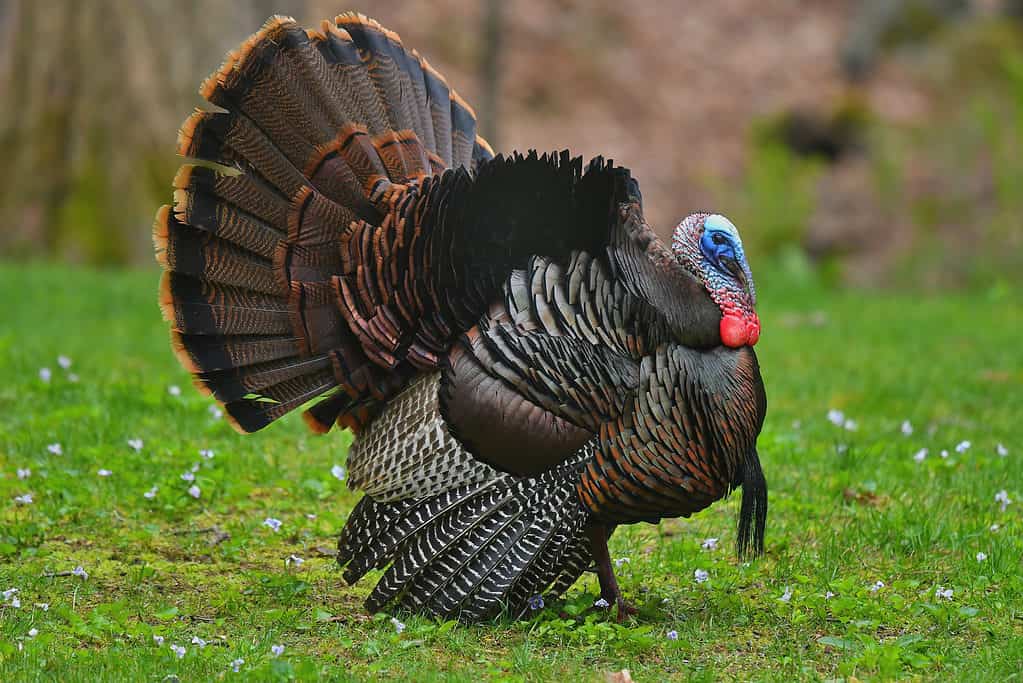 Hunting is allowed at Prettyboy Reservoir but there are some stipulations and regulations that you must follow.
First, hunting is limited to archery hunting only. You will need to apply for and get a permit, which is free, through the Maryland Department of Natural Resources. One permit covers Prettyboy Reservoir, Liberty Reservoir, and Loch Raven Reservoir.
Second, hunting is only allowed during designated seasons and times. Hunting is not allowed on Sundays. It is also limited to daylight hours and hunting more than half an hour before sunrise or after sunset is against the law.
Safety is always a big consideration when hunting. Because there are plenty of people enjoying water-based activities and hiking at Prettyboy Reservoir, you cannot hunt within 50 feet of the high water shoreline.
Hunters in Prettyboy Reservoir often go after white-tailed deer and wild turkeys, which are managed in the area. The individual seasons for each type of animal vary year-to-year. The most updated dates and regulations are always published in advance of the opening day of hunting season.
Questions, regulations, safety information, and tips about hunting at Prettyboy Reservoir and other places in Maryland are covered in the Maryland Guide to Hunting and Trapping. The guide also includes office contact information for additional questions or to get a permit.
What Other Forms of Wildlife Are There at Prettyboy Reservoir?
In addition to white-tailed deer and wild turkeys, the fauna which can be found in the lake's environs include American beavers, American minks, common raccoons, eastern chipmunks, eastern cottontails, eastern gray squirrels, red foxes, northern short-tailed shrews, and Virginia opossums.
There are also American toads, Asian lady beetles, common garter snakes, common watersnakes, eastern milksnakes, eastern red-backed salamanders, green frogs, wood frogs, long-tailed salamanders, northern dusky salamanders, northern two-lined salamanders, pickerel frogs, red-spotted admirals, ring-necked snakes, and spring peepers.
What Activities Are There at Prettyboy Reservoir?
Other than water sports and activities, hiking and horseback riding are some of the most popular pastimes for visitors to Prettyboy Reservoir. Horseback riding is allowed, although you should make sure to follow posted signs and instructions for trails. You can also bike on designated trails. As with most parks, you cannot operate a car or other motor vehicle except on paved roads.
There are plenty of places to get great photos of nature, whether you are an amateur with a smartphone or a professional with an entire camera setup. The dam is a particularly great place for a cool shot. There is also parking at the top of the dam. You can take a panoramic photo of the park below without having to hike a great deal with expensive or fragile camera equipment. For those who are more adventurous, there are plenty of places to get exquisite detail shots.
Like in most natural areas, birdwatching is a fun pastime at Prettyboy Reservoir. According to the Audubon Society, the entire region is an Important Bird Area. The Acadian Flycatcher and bright yellow Prothonotary Warbler are two species that you may see. The Baltimore Bird Club hosts gatherings to learn more about birds in Maryland, including trips to count and monitor the populations at Prettyboy Reservoir and other natural areas nearby.
Hiking Trails at Prettyboy Reservoir
The Hemlock Trail is one of the most popular at Prettyboy Reservoir. It is just under 2 miles long and has some moderate areas as well as plenty of shade. It can get slippery after rain, which makes the steeper places treacherous. If you are an experienced hiker, this is a good trail to try. There is also parking on Gunpowder Road near the trailhead of this loop.
The Civilian Conservation Corps (CCC) Trail is long at 4 miles but is easy to hike. If you stay on the main trail, which is wide enough for multiple people to use comfortably as they chat, you'll be rewarded with nice views.
There are plenty of other trails marked at Prettyboy Reservoir. The weekends tend to be the most popular times to hike and explore. Great weather also results in more visitors. If you are a social hiker, you may enjoy the extra company. If you prefer solitude, there are still plenty of places and trails that you can enjoy, even on busy days.
How to Get to Prettyboy Reservoir
With a climate that experiences all four seasons, one of the great things about Maryland's lakes is how accessible they are, even during the hot summer or cold winter. There are plenty of major roadways that connect Maryland's cities and nearby states. Highway 83 is the nearest major highway. It connects to the highways around Baltimore. Interstate 95 runs from the Washington, DC area toward Baltimore. Interstate 95 also runs from Philadelphia, PA, and Wilmington, DE, toward Baltimore, although the route from these cities to Prettyboy Reservoir is not direct. There are also smaller highways and local roads throughout the area.
Prettyboy Reservoir is located in Baltimore County, north of the City of Baltimore. There is also a small section that extends into Carroll County, Maryland. There is not a lot of parking at Prettyboy Reservoir but the designated parking areas are clearly labeled and can be reached by paved roads. If you want to check out the dam, park above the dam for the best views. Hiking trails can also be accessed from this point.
Up Next:
More from A-Z Animals
---
The Featured Image
---