Vet bills, injury recovery, and diagnosing an illness can be stressful. When you are taking care of your beloved family pet, the last thing that you should worry about is how to pay for the care that they need. Pet insurance is a great way to keep these costs down and help you prepare for the unexpected expenses that come with ensuring that your dog or cat gets the best medical care.
Spot Pet Insurance is a popular pet insurance provider that is easy to use and has multiple types of coverage plans. We've found the pros and cons of their comprehensive plans, as well as compared them to other pet insurance providers out there.
Spot Pet Insurance
Pros:
Different plan options
Can customize deductible and annual limits
Can use any licensed vet
Accident only coverage plan
Cons:
14-day waiting period
Unlimited coverage is expensive
Spot Pet Insurance offers some of the most customizable plans out there for your pet. There are multiple tiers, with different deductible amounts, annual caps, and other associated costs. You can also add on special coverage, such as wellness coverage for routine visits and prevention.
The Accident Only coverage is worth noting. Some pet owners are willing to cover illness treatments and care but still want pet insurance to cover injury and emergencies. The Accident Only plan covers diagnostic treatment for injuries (MRI, x-rays, CT scan, etc.), prescription medication, surgery and vet hospital stays, tooth extractions, alternative treatments, some supplements, some prescription food, and poison control. You never need to worry about costly bills when your pet eats something they shouldn't or gets injured while playing outside.
The waiting period for your plan to kick in is 2 weeks. This is typical of many pet insurance companies, although there are a few with shorter waiting periods. Care is not covered if your pet experiences an illness or injury during the waiting period.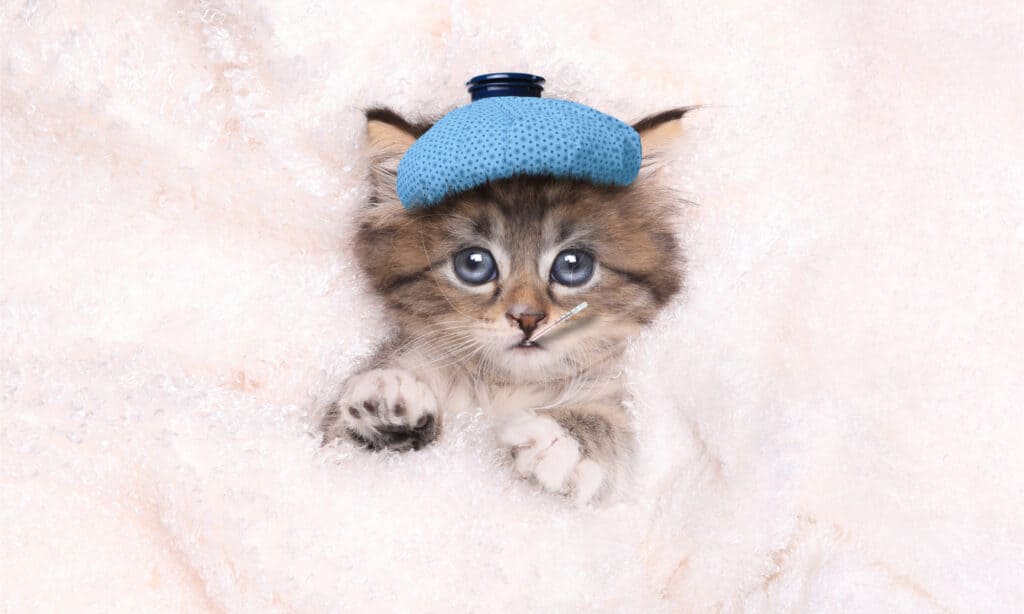 Plans Available from Spot Pet Insurance
Spot Pet Insurance offers plans for dogs and cats older than 8 weeks of age. They do not have an upper age limit so you can get insurance even for senior pets. Your costs will be based on your pet's breed, age, and location. Senior animals will be more expensive to insure than younger pets, although it is still often less expensive than costly vet bills.
When selecting your plan, you can opt for Accident and Illness coverage or Accident-Only coverage. When getting a quote, Spot Pet Insurance also offers different deductible limits, annual limits, and reimbursement rates. You can select between the following options to get a customizable quote.
Annual limit: $2,500, $3,000, $4,000, $5,000, $7,000, $10,000, or unlimited
Reimbursement rate: 70%, 80%, 90%
Annual deductible: $1,000, $750, $500, %250, $100
As with almost all insurance plans, a higher annual limit means higher monthly premiums. The unlimited annual limit is especially pricey. A higher reimbursement rate also increases your monthly premium. A lower annual deductible (the amount that you will have to pay for care), means a higher monthly premium.
When considering how you plan to pay for your pet's bills, you can also choose to add different tiers of wellness and prevention care. This is an additional cost as well. With a Wellness plans, you will pay for vet care and be reimbursed by Spot Pet Insurance. There are allowable maximum amounts annually for different types of treatment, including dental care, annual exams, and various testing and prevention treatments.
What Does Spot Pet Insurance Cover?
Spot Pet Insurance covers most accident and illness care, although exact coverage will depend on your policy. Most commonly covered procedures include exam fees, diagnostic testing, treatment for chronic conditions (including diabetes and cancer), alternative therapies (including rehabilitation and acupuncture), and routine care if you add on the Wellness plan option.
Many pet owners want a microchip to keep track of their pets if they are lost. Spot Pet Insurance covers microchip implantation. It does not pay for annual registration fees or other associated costs.
Limits of Coverage
Pre-existing conditions are not covered under Spot Pet Insurance plans. If your pet has already been receiving treatment or diagnosed with a condition, it's important to know that their testing and treatment will likely not be covered by your pet insurance policy.
Conditions that come up during the 14-day waiting period are also not covered. This includes accidents and illness care.
All treatments need to be approved by the FDA to be covered. Spot Pet Insurance does cover some alternative therapies. These include rehabilitation care, acupuncture, and chiropractic care. All treatment does need to be approved and provided by a licensed veterinarian to be covered.
Coverage for Routine Wellness Care
For an additional cost, you will need to get a Wellness Plan add-on to your coverage. Wellness plans cover routine and preventative care, including annual exams, dental cleanings, testing, and vaccines.
There are annual caps on coverage. For example, with a sample Platinum Wellness package, Spot Pet Insurance covers up to $50 for an annual exam. If your costs exceed these annual limits, you will be responsible for the excess cost. The annual limits only apply to that type of care, however. For example, if your pet needs a rabies vaccine as part of their annual visit, this is a separate item that is also covered for up to $25.
These are based on location and often do cover the associated costs of procedures, exams, testing, and care.
What Is Spot Pet Insurance?
Spot Pet Insurance was started by pet parents who know how much veterinary care means for your pet's health (and your wallet). Their customer service is great and they offer telehealth options to help you make the best decisions for your pet's care.
They also offer coverage for alternative therapies, something that the company really believes in. Not all pet insurance policies cover things like acupuncture or chiropractic care for pets. Spot Pet Insurance does, although it does need to be administered by a licensed veterinarian and be an approved treatment by the FDA for the condition.
All of the policies offered by Spot Pet Insurance are underwritten by the United States Fire Insurance Company and Crum & Forster Pet Insurance Group. They handle claims, billing, and customer service for Spot Pet Insurance. The United States Fire Insurance Company has been handling the pet insurance business for over 15 years.
How Much Does Spot Pet Insurance Cost?
The customizable coverage options and costs are some of the reasons that Spot Pet Insurance stands out from other providers in the market. When selecting your coverage, you can toggle between different annual limits for accident/illness coverage, reimbursement rate, and annual deductibles to see how it impacts your monthly premium.
While exact costs and coverage depend on a variety of factors, including your pet's age, breed, and location, some sample costs are listed below.
For an 8-year-old female cat in North Carolina, monthly premiums are $23.14 for accident and illness coverage ($4,000 annual limit, 80% reimbursement rate, $250 annual deductible).
For a 1-year-old male dog in Maryland, monthly premiums are $44.46 for accident and illness coverage ($4,000 annual limit, 80% reimbursement rate, $250 annual deductible).
You can get a multi-pet discount if you get policies for more than one pet. They do not need to be of the same breed, age, or even type of animal.
Spot Pet Insurance versus Competitor Insurance Coverage
With other top pet insurance providers also available, you may wonder how Spot Pet Insurance stacks up and compares.
Spot Pet Insurance vs. ManyPets Pet Insurance
For lower costs, consider ManyPets Pet Insurance. They don't offer as many customizable plans but do have lower premiums for plans that compare to the top-tier offerings from Spot Pet Insurance. They also cover most of your vet bills, even up to 100% in some cases. Unfortunately, ManyPets isn't available in all areas and doesn't have customizable options available. If you prefer a higher deductible/lower monthly premium or you live in an area not covered by ManyPets, Spot Pet Insurance is the way to go.
Spot Pet Insurance vs. Lemonade Pet Insurance
Lemonade offers great coverage for dogs, cats, puppies, and kittens and covers up to 90% of your vet visit bill. You can also add preventative care plans, similar to those offered by Spot Pet Insurance. Plans aren't as customizable as those from Spot Pet Insurance but still cover almost all of what you need and are affordable.
The customer service from Lemonade is outstanding. They process claims and respond to customer needs quickly and efficiently. This quick process can be a real benefit for many pet owners.
Spot Pet Insurance vs. Pets Best Pet Insurance
Pets Best Pet Insurance is the most similar to Spot Pet Insurance. You can choose from multiple deductible/premium options. It also has customizable plans so that every pet owner can find something that will provide the coverage they need while still working with their budget.
Pets Best will pay the vet directly. With Spot Pet Insurance, the policyholder pays the bill. After the claim process, Spot Pet Insurance reimburses the policyholder. Paying the vet directly does require some extra paperwork and steps, although it is not too cumbersome and many pet owners prefer that the insurance company works directly with billing rather than covering those costs themselves (even in the short term).
For more information on pet insurance check out our comprehensive guide.