Costco is famous for its great deals on bulk products. However, they also carry a wide selection of other items — especially pet products that might be purrr-fect for your home.
You can buy a few of these items online without a membership, but you'll pay a little extra. Costco is, after all, a membership warehouse store.
We took a look at all of their pet products and came up with a few favorites to share.
The Best Pet Products at Costco in October 2023
#1 Best Overall Pet Product: Brentwood Originals Furniture Protector
While leather furniture may be the easiest to clean with pets, it is not an option for many people! So, pet parents resort to using different blankets that sometimes get torn up by their pooches — and who wants it back then?
This super-soft faux waterproof faux fur blanket is reversible and oh-so-soft. Any messes they make on it are easily disguised by the faux fur print or simply washed out.
The Brentwood Originals Furniture Protector is an excellent 50" x 60" blanket; and our pick for the best overall pet product at Costco in October.
Best Overall Pet Product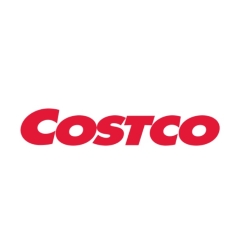 2. Best Dog Food: Kirkland Signature Adult Chicken, Rice, and Vegetable Dog Food
Costco's excellent quality and prices extend to their privately labeled items like Kirkland Signature Adult Chicken, Rice, and Vegetable Dog Food — this month's pick for the best dog food at Costco.
The ingredients include chicken, brown rice, pearled barley, and potatoes — but added herbs and other vegetables like rosemary, parsley, carrots, and cranberries add flavor and are great for gut health.
If nearly all positive reviews are accurate, this private-labeled dog food from Costco is fantastic. Of course, not all dogs like the same things, but Costco is there with excellent customer service.
Best Dog Food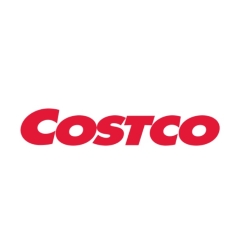 3. Best Dog Costume: Teetot Fire Fighter Dog Costume
Take your little fire hydrant waterer out with appropriate gear this Halloween!
The Teetot Fire Fighter Dog Costume combines fabulous looks with a comfy vest, complete with reflective strips and a fire department patch on the back.
We love that the back zips open to slip the leash through and the easy but effective velcro straps. Be sure you check your dog's measurements before purchasing. The Teetot Fire Fighter Dog Costume is our pick for the best dog costume at Costco this October.
Best Dog Costume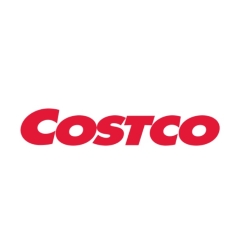 Teetot Fire Fighter Dog Costume
A dog jacket that's made to look like a firefighter jacket.
Reflective stripes give the jacket a purpose beyond being a cute costume for your pup.
The jacket is easy to put on.
Cotton, polyester, and nylon make up the material of the jacket.
Check Costco
4. Best for Cats: Litter-Robot 3 Connect Specialty Bundle
This Costco members-only item has a space-age design suitable for up to four cats. Yes, ideally you'd have one litter box per cat, but we don't live in a perfect world and sometimes they have to share.
One of the things we love about the Litter Robot 3 Connect Specialty Bundle is that it comes with a host of items to get you started:
6 carbon filters
3-year Whisker Care extended warranty
100 drawer liners.
Free app to track the use.
It is certainly not an inexpensive option. Costco doesn't list the price unless you're logged in with a membership, but other retailers list the same bundle at $799. Even with the high cost, we love the Litter Robot 3 Connect Specialty Bundle and it's our pick for the best cat product at Costco this October.
Best for Cats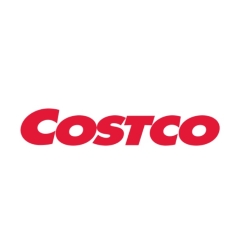 How to Save Money with Costco
Costco's claim to fame is its membership that offers discount bulk pricing and some of the best customer service in business.
The best (and possibly only) way to save money is with a membership and buying in bulk at Costco — if you have the storage space for bulk items. Although you can purchase some items online without a membership, we don't recommend it. They charge an extra fee to nonmembers, which is their way of encouraging you to buy a membership.
A standard Costco membership is only $60 per year and comes with a free second membership card for a friend or family member. They also offer prescription medications, eye exams and glasses or contacts, among other benefits. Costco's membership is worth the cost, if you use it. The Executive Membership is more but offers travel and other benefits not available with the regular membership.
Their monthly email newsletters give you the low-down on all the upcoming coupons and sales. Costco highlights specials and limited-time offers that members can use.
Costco's focus on bulk savings means they cannot accept manufacturers' coupons. However, they work with some of their suppliers for special members-only discounts. They are usually advertised in the monthly newsletter.
The 4 Best Pet Products to Buy at Costco This October FAQs (Frequently Asked Questions)
Does Costco offer free shipping?
Each item has shipping charges either included in the price or listed below the price on the product page.
How much can you save at Costco?
It depends on what you purchase and how frequently you shop at Costco. The least expensive membership is $60 per year, which averages out to $5 per month.
If the things you typically purchase are cheaper at Costco, then it may be worth the price. A little research will help determine if the price is worth it.