Each decade a new set of states seems to explode in growth, while others take a back seat. Whether for job opportunities, cost of living, or desirable weather, people flock to these regions of the country for a better way of life. Check out the top 10 fastest-growing states of the past 50 years and learn why people are flocking to them.  
1. Nevada
With over three million people and an average growth rate of 1.4% between 2010 and 2021, Nevada is one of the fastest-growing states in the country. And its population grew by 2% just within 2018 and 2019 alone. From 2017 to 2018, over 50,000 Californians moved to Nevada and made up a large portion of the state's new population growth. Most people are moving to Nevada for lower taxes and a generally lower cost of living.
2. Arizona
From 1958 to 2022, Arizona grew by 516%, much greater than the national pace of growth. Phoenix is one of the fastest-growing large cities in the country. What was once a small desert outpost has quickly grown into a sprawling metropolitan. People are attracted to Arizona due to its low cost of living and economic opportunities.
3. Florida
Florida is one of the fastest-growing states in the nation, even though its deaths outpaced its births. Migration makes up most of Florida's growth, with over 600,000 new citizens coming from different countries over the past two years. But it's no surprise that Florida's sunny weather and sandy beaches attract people from all over the globe.
4. Utah
Not only does Utah have a high birth rate, but people are migrating from other states to get a piece of Utah's booming economy. This state has a strong presence in the tech industry, which is sparking interest around the country. But Utah also has a low unemployment rate and a very affordable quality of life. Just from 2021 to 2022, the state gained over 60,000 residents.
5. Colorado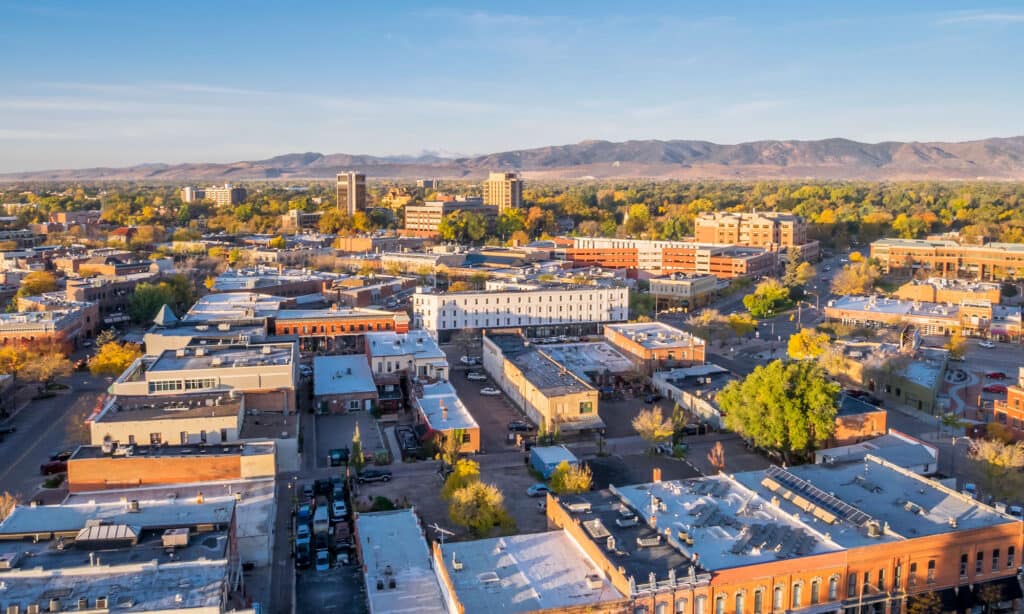 Over the last decade, Colorado grew twice the rate of the rest of the country. This Southwest state gained popularity in tourism, and once people visited, they were more likely to relocate. Colorado is known for its many economic opportunities, excellent business climate, and higher quality of life. While the larger cities' populations have leveled off, the smaller towns throughout the state have seen an explosion in growth over the last several years as people search for cheaper living.
6. Texas
From 2021 to 2022, Texas added over 470,000 people within its borders. Not only is Texas expanding through natural births, but its upward trajectory is also fueled by migration from immigration and people moving from other states. Texas is a desirable location due to its low cost of living, warm climate, promising job market, and appealing real estate market.
7. Idaho
Idaho has a strong and diverse economy and job market, which is one of the main reasons people are moving into the state. Its growth is primarily fueled by people moving into the state from other states for the promise of low unemployment and plenty of jobs. Several of its cities, like Caldwell and Nampa, have seen a population increase of 13%. Many people from the West Coast are moving to the state for career opportunities.
8. Alaska
While most of the fastest-growing states reside in the country's south and west regions, Alaska has also seen a large influx of people over the last 50 years. Since 1960, Alaska has grown by over 220%. But the state has only seen small increases through birth over the last several years, and more people actually seem to be moving out of the state than moving in. Alaska saw its initial population growth due to it being America's last frontier.
9. Georgia
Not only are people moving to Georgia from other states, but this southern state is also seeing an influx of people from around the world. Georgia is steadily rising in popularity due to its thriving business environment, diverse population, strong educational system, and low cost of living. Georgia also has a booming economy and many growing industries. 
10. Washington
While Washington has seen a slowing in population over the last several years, this northwest state gained around 890,000 residents from 2010 to 2020. Other than Washington's vast beauty, people are drawn to the state due to its strong job market, environmentally friendly practices, no income tax, and overall excellent quality of life.
A Recap of the Top 10 Fastest Growing States of the Past 50 Years
| Number | Fastest Growing States of the Past 50 Years |
| --- | --- |
| #1 | Nevada |
| #2 | Arizona |
| #3 | Florida |
| #4 | Utah |
| #5 | Colorado |
| #6 | Texas |
| #7 | Idaho |
| #8 | Alaska |
| #9 | Georgia |
| #10 | Washington |
The photo featured at the top of this post is © iStock.com/f11photo
---