The first qualifying day for the 2023 Roland Martin Marine Center Series largemouth bass fishing tournament was a barnburner. The Florida tournament is held on Lake Okeechobee, long-known as a Mecca of largemouth bass fishing. The lake's reputation will only grow thanks to Saturday's haul, the likes of which have never been seen before in Florida.
The Tournament
The tournament has a five-fish limit. Qualifying bass measure at least 12 inches long. Anglers must keep the bass alive. Eight ounces are deducted from the total weight of each dead bass presented at the weigh-in. After the weigh-in, teams must release all their live fish.
The Winning Team
Preston and Tavyn Heisler, a father/son team, won the day with a whopping 36.82 pounds. That is an average of over 7.3 pounds per bass! They eked out a win, besting the second-place team by only 0.63 pounds. The Heislers' winning interview was posted on the tournament's YouTube channel.
Second and Third Places
Gary Milicevic and Barrett Ringstaff placed second. They shared stories of fish that got away. Unlike many anglers who stretch the truth, there was no need to doubt their recounting of the day's events given the massive weight totals on the leaderboard.
Milicevic was asked if they hooked any fish that would have put them in the first place. He said, "We had so many big fish on today that we lost…I broke a rod. Barrett broke a rod. We probably culled 25 pounds today."
Jeff Kaulbars and Donny Bass placed third, weighing in five bass for a total of 35.36 pounds. Speaking of their day on Lake Okeechobee, Bass said, "We were throwing back five and six-pounders…I've been fishing this lake for many, many years, and this was probably one of the top three or four days I've ever had here."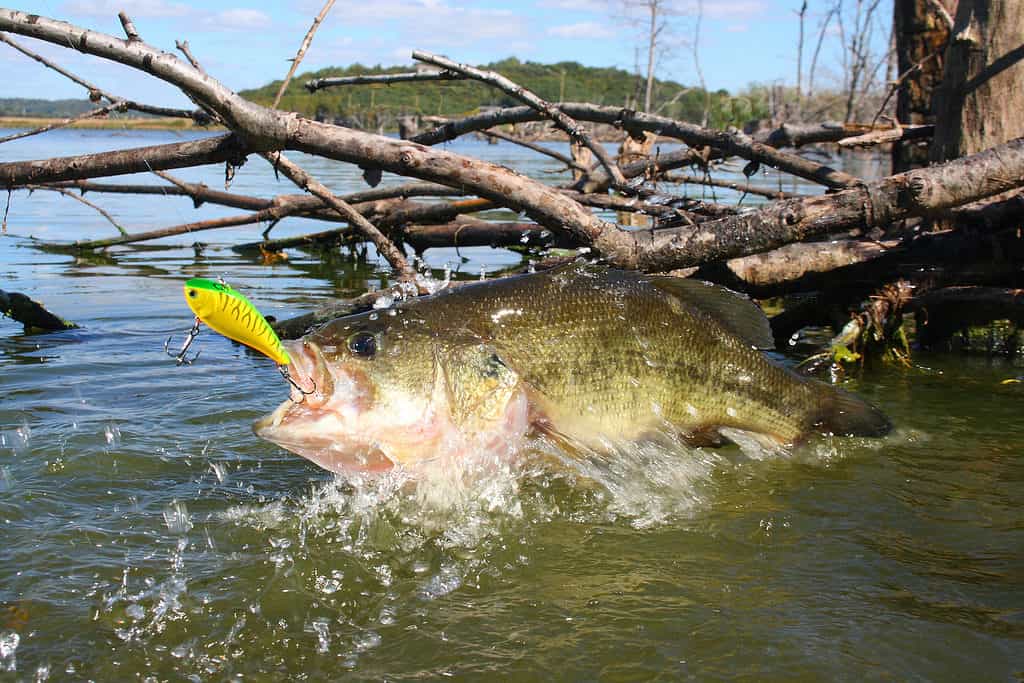 Historic Hauls
While the top teams' hauls were eye-popping, that is far from the whole story. This was a historic day of bass fishing on Lake Okeechobee. 125 out of the 177 teams caught scorable fish. That is a rare feat itself, but the final weights from this qualifier had never been seen before in Florida.
The top 20 teams caught more than 30 pounds each! In most bass tournaments, a five-fish limit of 30 pounds will take first prize. This past Saturday on Lake Okeechobee, 30 pounds was only good enough for 20th place! 
The top 30 teams won a cash prize, ranging from $6,500 for first place to $200 for 30th place. All 30 teams that placed in the money weighed in over 28 pounds of fish.
The 31st-place team that finished outside the money caught five largemouths weighing a total of 28.42 pounds. That would be enough to win most bass fishing tournaments, but it wasn't even enough to win a check on this historic day on Lake Okeechobee.
The top 66 teams each caught five bass that totaled more than 20 pounds. Imagine boating over 20 pounds of bass and then placing 66th in the tournament!
Steve Broughton caught the biggest fish of the tournament, weighing a scale-crushing 8.69 pounds. The angler won $500 for the biggest fish. He and his teammate Roland Smith weighed five bass for a total of 24.62 pounds. They finished in 55th place. Again, this weight would be a high-scoring, if not a winning weight in most five-bass limit tournaments. Not on this day, though.
The next qualifier in this tournament series is on June 10. Who knows what Lake Okeechobee will offer up as the series continues?
Florida's Fish
The largemouth bass is the official freshwater fish of Florida. The Florida largemouth bass (Micropterus salmoides floridanus) is one of two subspecies of largemouth bass. The other is the northern largemouth bass (Micropterus salmoides salmoides). The Florida bass is typically the larger of the two subspecies. 
Many regard Florida as the top destination on Earth for catching largemouth bass owing to its warm climate, which allows the bass to grow exceptionally large. People often refer to Lake Okeechobee as the Bass Capital of the World. Experts believe that Lake Okeechobee houses more largemouth bass over five pounds than any other lake in the world. That is impossible to prove, but, given the events of this past weekend, it seems hard to argue.
---
The Featured Image
---