Let's face it, most dog lovers have a favorite breed, even if they really do love all dogs. For those who particularly love pugs, you know that this breed is special. From their wrinkly little faces to their curly, wagging tails, they're bundles of pure joy on four legs. These dogs give their owners so many laughs, licks, and love that it's fitting that we've put aside a day each year to recognize them. Read on to learn about National Pug Day 2023. Discover the date, its origin, and ways you can celebrate with your pug.
When is National Pug Day?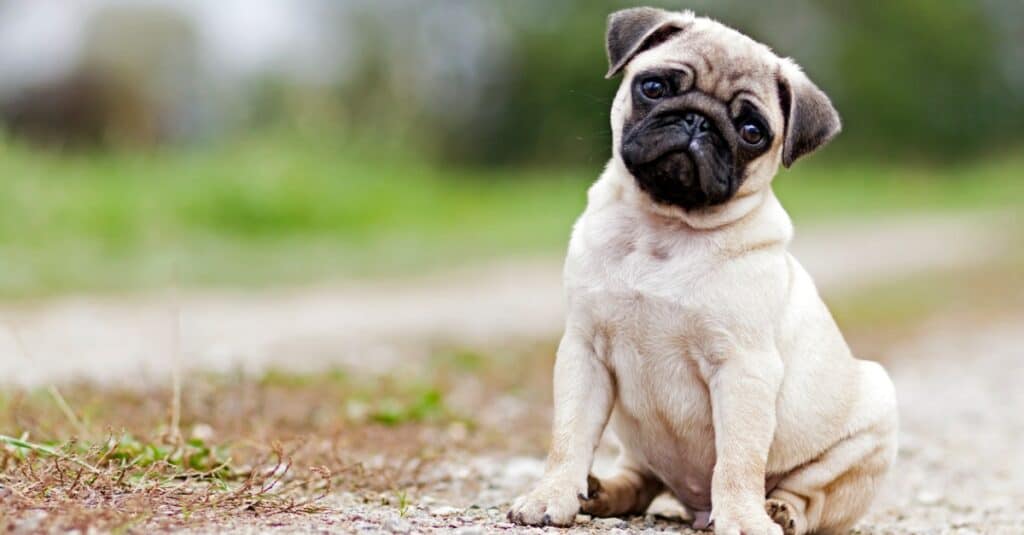 National Pug Day is Sunday, October 15, 2023. There is a National Dog Day, and there are special days for plenty of other dog breeds. However, there is something singular about celebrating these little canine clowns each year. If you're a pug owner or even a pug admirer, you'll want to mark this date on your calendar and think about how you'd like to celebrate.
The History of National Pug Day
Colleen Paige is an animal rescuer, pet lifestyle expert, and author. She has created many of our national cat and dog holidays, including National Pug Day. While the holiday started to recognize the pug breed for their joyful demeanor and adorable looks, it also raised awareness of pug abandonment. Pugs take a lot of care because of their brachycephalic — flat-faced — anatomy. Unfortunately, owners sometimes abandon them when the vet bills start to mount.
National Pug Day is an unofficial holiday. It's a day for sharing photos of pugs online and spending time with your own pug. And while the day may not be an official day with post office closings and greeting cards, it's certainly a special one for pug parents and their dogs.
The History of the Pug
Pugs have been around for a long time. As far back as the fourth century BCE, these dogs were bred to be companions of Chinese emperors. They spent much of their time sitting on the emperors' laps. They were originally called Lo-Chiang-Sze — or foo dog — because they resembled the mythical foo dog that was reputed to be able to turn into a dragon.
Pugs were so revered that only royalty were even permitted to keep one as a pet. These little dogs lived luxurious lives that were better than most people's. After a time, Buddhist monks also kept pugs as companions in their Tibetan monasteries.
By the 16th century, pug fever struck Europe. Traders from the Netherlands and Portugal were enthralled by these Chinese dogs, so they brought them back home with them. As in China, it was the wealthy and royalty who kept these adorable pugs as beloved pets.
The original pugs were much different from the pugs we see today. The pug from centuries ago had longer legs and noses, a slimmer build, and straighter tails. The intentional breeding of pugs for flatter faces, stockier bodies, shorter legs, and curly tails has led to more health concerns for the breed.
Ways to Celebrate
National Pug Day 2023 is fast approaching. This October 15th, there are so many ways for you to recognize and honor this ancient breed. Of course, if you are the lucky owner of one of these cute and friendly dogs, you probably already know what your furry friend likes. Celebrate with them by doing what they enjoy. If you're looking for other ideas, read on.
Celebrate by Adopting a Rescue Pug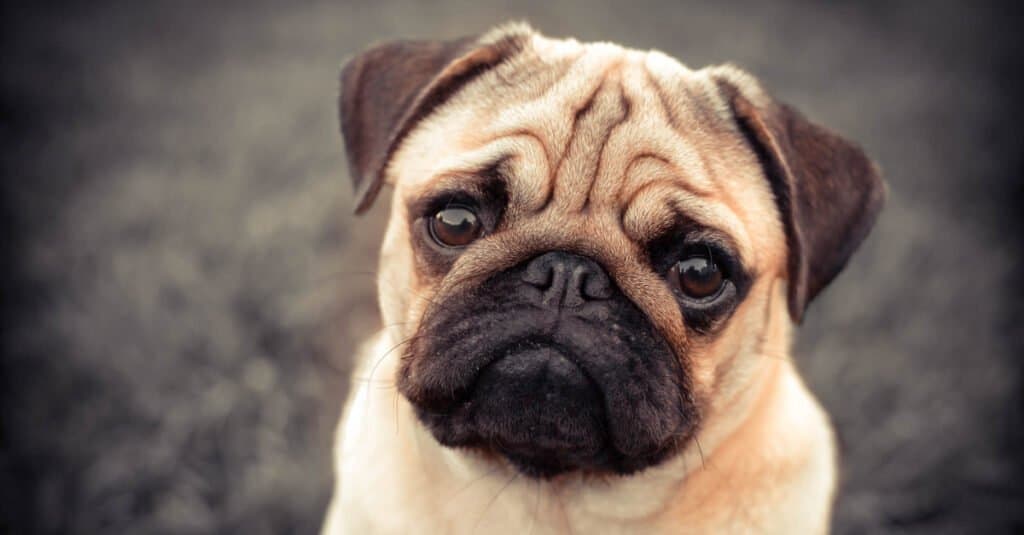 Pugs do take some extra work and money to keep them healthy and happy. Consequently, some owners rush in to adopt or buy a cuddly little puppy before giving it enough thought. The puppy then grows into an adult with more needs than the owner anticipated. At that point, the owners sometimes end up surrendering their dog to a shelter.
Maybe you're looking for a pug, and you're able to provide adequate care. Well, rather than looking into a breeder or puppy mill, check out your local pug rescue group or shelter. Giving a rescued pug a happy and loving home is the best way possible to celebrate National Pug Day.
Celebrate by Donating to Your Local Pug Rescue
Not everyone is in a position to adopt a dog. Perhaps you already have a pet or two. Or maybe your home won't accommodate a pug. However, you can donate to one of the numerous National Pug Rescue groups or to your local animal shelter. The money can be used to feed these surrendered and abandoned pugs and pay for their veterinary care.
Celebrate by Volunteering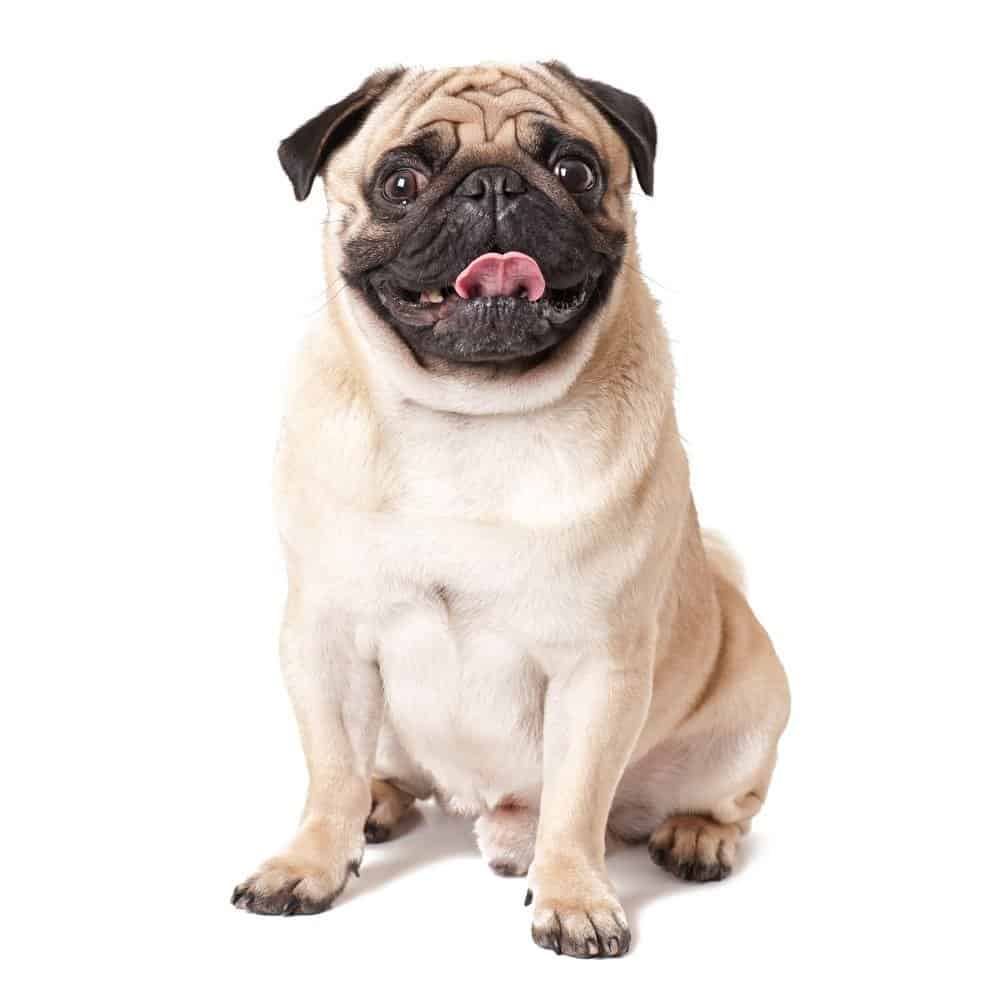 There are so many ways to volunteer on and beyond National Pug Day. You can help out your local animal shelter by walking the dogs, helping with kennel cleaning, or answering phones. Maybe you could provide a temporary home for relinquished rescue pugs. You can also conduct meet-and-greet events where these rescue pugs get to meet the public.
Celebrate With Pug-Related Events
Many cities and towns host special National Pug Day events. Check out your social media or event sites to see what's happening locally. Some places have mini-dog shows, pug walks, or dog park events. If your local area doesn't have any pug events, maybe you could be the first to initiate one.
Celebrate by Watching a Pug-Themed Movie
There have been a lot of movies with pugs in them in the past several years. This October 15th might be a great chance for you to binge on several of them. Check out the list of some of these pug-related movies and movies with pugs in them.
The Crown series on Netflix – Royal Pugs
Milo and Otis – Pug on a Journey
Kingsman: The Secret Service – Action Pugs
Valentino: The Last Emperor – Fashion Forward Pugs
Pocahontas – Cartoon Villainous Pug
The Campaign – Political Pugs
Men In Black (I and II) – Extraterrestrial Pug
The Big Wedding – Family Pugs
The Nut Job – Criminal Pugs
The Secret Life of Pets – Pampered Pug
Patrick – British Star Pug
Celebrate by Spending Quality Time With Your Pug
If you have a pug in your family, spend some time with them. Go for a walk and let them take time to sniff each leaf and rock. Play with them with their favorite toy. No matter what activity you do together, your pug will just love being with you.
Quick Pug Facts
A group of pugs is called a grumble.
Ancient Chinese breeders tried to create patterns with pugs' wrinkles to look like the Chinese character for prince.
The name Pug comes from the Latin word meaning fist. Some people claim pugs' have "faces like a fist."
In 1572, the Dutch under Prince William of Orange, fought the Spanish. At some point, Spanish soldiers tried to assassinate the prince. His pug, Pompey, barked and alerted him, saving his life.
Josephine, wife of Napolean, had a pug named Fortune. He infamously bit Napolean on their wedding night after Josephine refused to make the dog sleep anywhere but the marriage bed.
Harriet Beecher Stowe, Queen Victoria, Valentino, and Rob Zombie have all had pugs.
In 1740, a group of Catholics formed a covert Freemason society, calling it the Order of the Pug.
The photo featured at the top of this post is © Poltavets Anastasiia/Shutterstock.com
Ready to discover the top 10 cutest dog breeds in the entire world?
How about the fastest dogs, the largest dogs and those that are -- quite frankly -- just the kindest dogs on the planet? Each day, AZ Animals sends out lists just like this to our thousands of email subscribers. And the best part? It's FREE. Join today by entering your email below.
---