Beautiful lakes are found across Texas and most of them are perfectly safe to visit and/or swim in. What most people don't know is that some lakes in the state should be avoided, or at the very least be visited with extreme caution. According to state records, more than 300 people drown in Texas each year in different bodies of water, including lakes. 
Listed in this article are 7 of the most dangerous lakes in Texas and why they pose a major threat to human lives. Although some lakes in this list are popular tourist attractions, it is important to know that visiting any of these dangerous fresh bodies of water is at your own risk.
Most Dangerous Lakes In Texas
Lake Conroe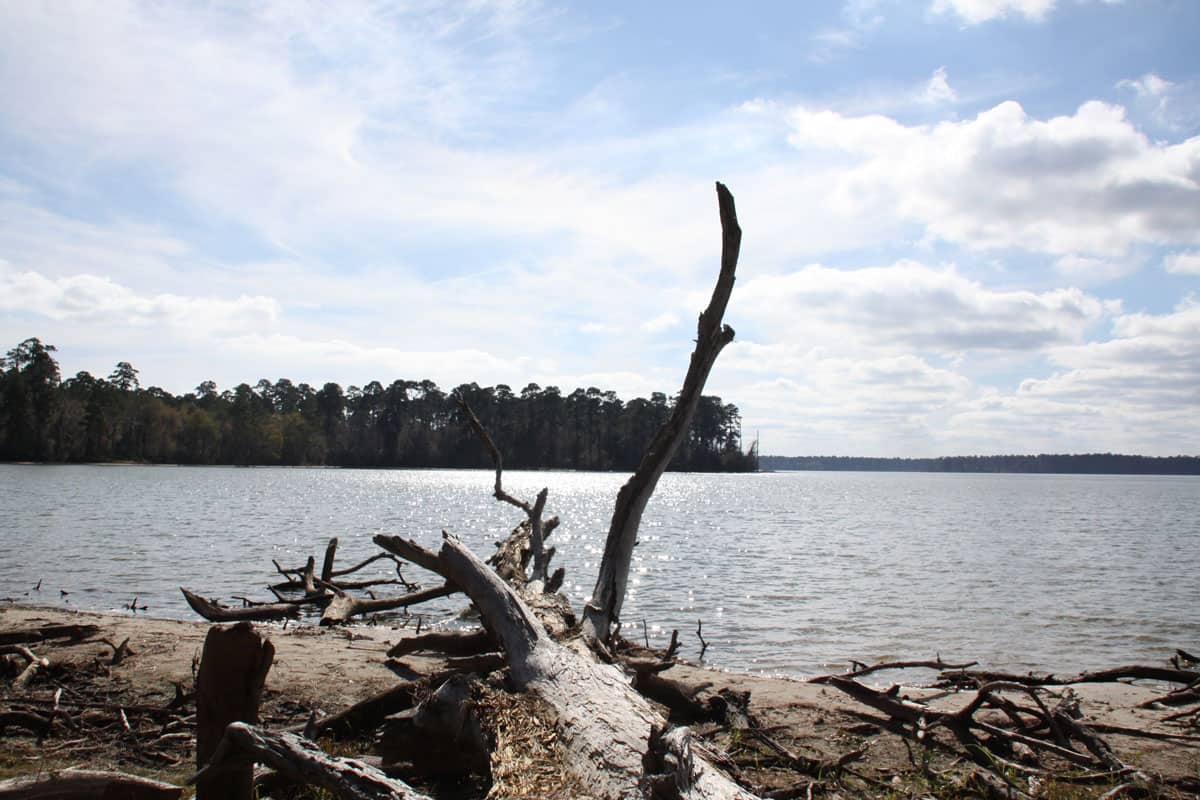 Just north of Houston is Lake Conroe, a 21,000-acre lake in Montgomery County, Texas, popular for boating, jet-skiing, and fishing. Despite the massive flow of tourists to the lake, Lake Conroe has ranked top of the list of deadliest lakes in Texas since 2000. Between 2010 and 2020, the Texas Parks & Wildlife Department reported 26 deaths at Lake Conroe from boat-related accidents and drowning. 
Contributing to these fatalities are high volume boating on the water causing collisions and failure to observe safety precautions. Figures show that about 85% of victims in boating accidents were not wearing life jackets, and so their deaths were preventable. State officials also report that the use of alcohol did play one of the greatest roles in most of the deadly boating incidents. While officers patrol the area to perform frequent safety checks, the number of deaths continues to increase due to negligence on the part of visitors, as well as boat operators. 
Lake Travis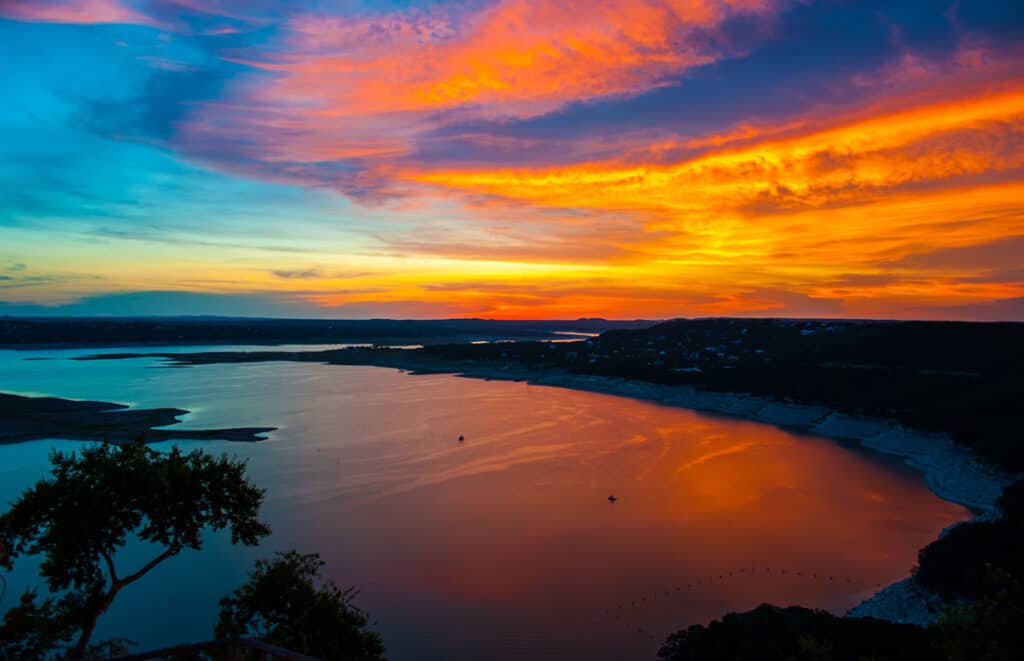 One of the most visited lakes in Texas, Lake Travis is a reservoir on the Colorado River in central Texas, just north of Austin. Thousands of people swim every year in Lake Travis, but this lake also happens to be one of the most dangerous lakes in Texas. In ranking lakes in Texas for accidental fatalities, Lake Travis was ranked No. 1 in 2011 and tied for second place for total deaths over the years 2000 to 2015. 
In 2018, six people drowned in Lake Travis out of 29 total boating deaths reported across Texas that year. Over the past several decades, more than 17 people have died of boat-related incidents on Lake Travis, and some others have disappeared into the depths of the lake, never to be seen again. 
What makes Lake Travis so dangerous? The waters are murky with very steep drop-offs, making it difficult for even rescue divers to locate drowning victims. Most drownings on the lake have been associated with the consumption of alcohol and the practice of unsafe boating and swimming techniques. In addition to this, tree branches, stumps, and artificial hazards such as old construction materials, sunken docks, and boats are all lurking in the water. A lot of these hazards in the lake are said to be hidden because the water level is very high. 
Lewisville Lake
Located in North Texas spanning across Lewisville to Denton, Lewisville Lake has gained a reputation as one of the largest, as well as dangerous lakes in Texas for the high rate of accidents and fatalities which occurred in the lake for several years. State figures from 1995 to 2000 show that there were seven reported boating-related deaths, 37 accidents, 24 injuries, and 21 other water fatalities. According to a local news agency, there have been a total of 87 accidental deaths on Lake Lewisville in the past 20 years. 
Most of the fatalities on Lewisville Lake were from individuals having fun at the parks around the lake and going too far out in the water. Though the number of actual boating accidents on the lake is relatively low, the lake contains multiple shallow areas with uncovered and submerged trunks. Concerning the danger for boats and other recreational watercraft on the lake, two women reportedly drowned in Lake Lewisville after falling overboard from the pontoon boat they were on. Besides these, Lake Lewisville is known as the top most alligator-infested lake in Texas. 
Canyon Lake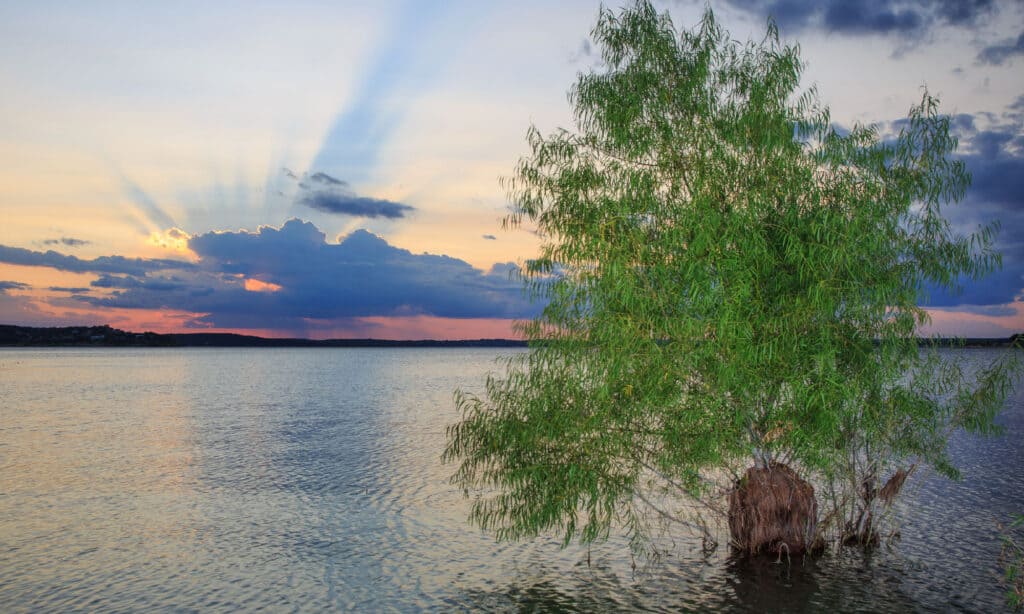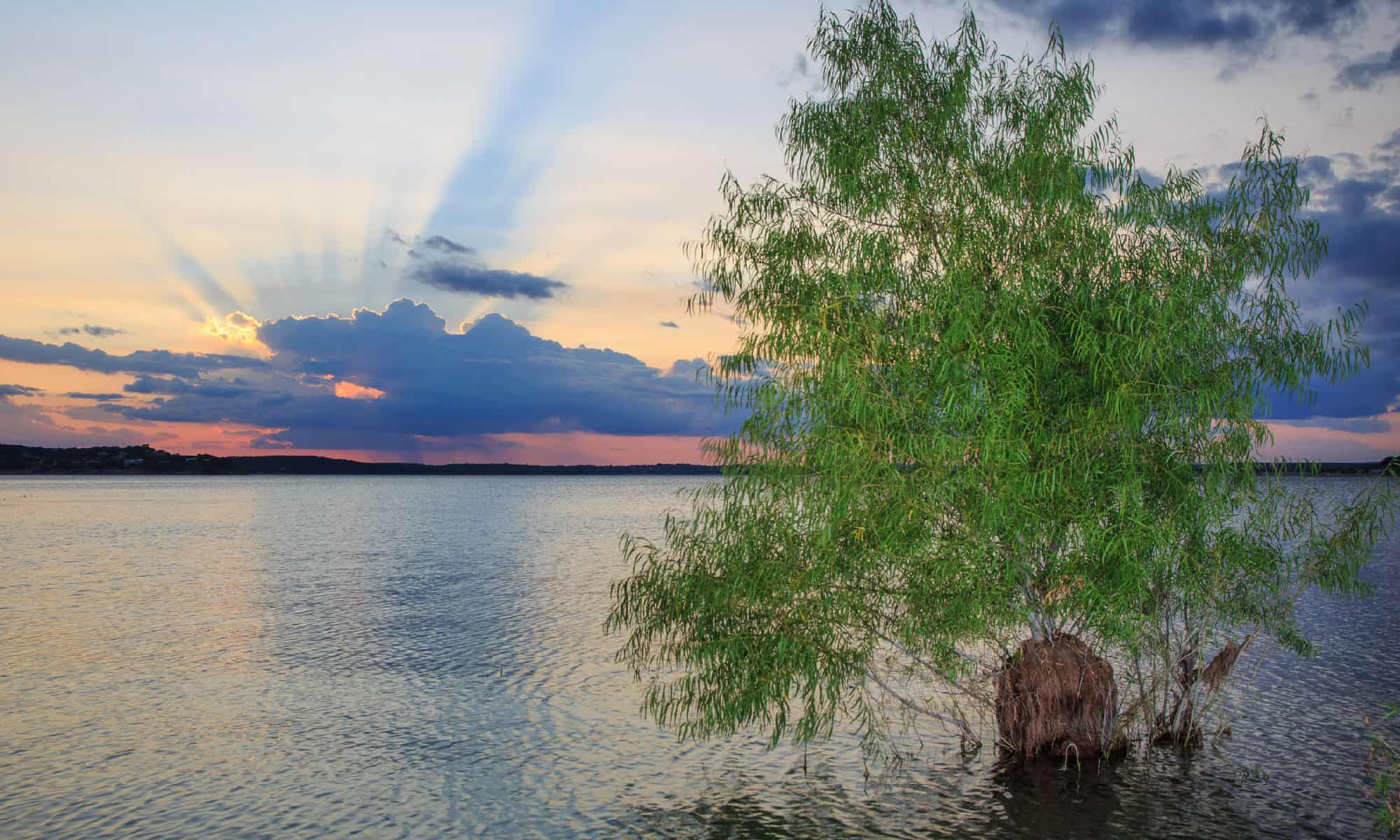 Canyon Lake is a reservoir on the Guadalupe River in the Texas Hill Country, approximately 30 miles west of San Marcos. Drawing in thousands of visitors every year, this beautiful man-made lake has a much different, more dangerous perspective lurking beneath its waters. An underwater view of the lake reveals that the lake is so deep and dark, with near-zero visibility. The depth of Canyon Lake varies greatly, with the north side of the lake at Canyon Park being shallow, however, the depth on the other side of the lake, at Comal Park, drops off. So, the water is especially murky at deeper ends, and rescue divers often face danger when searching underwater for missing swimmers –sadly, not all drowning victims are eventually found. 
Over the years, more than 10 people have died on Canyon Lake, with officials reporting that they typically have three to four fatalities reported along the lake each year. Tree branches and submerged trees trapping unaware individuals, as well as strong currents also contribute to the casualties on the lake. Life jackets are therefore a must for everyone visiting the lake. 
Cedar Creek Lake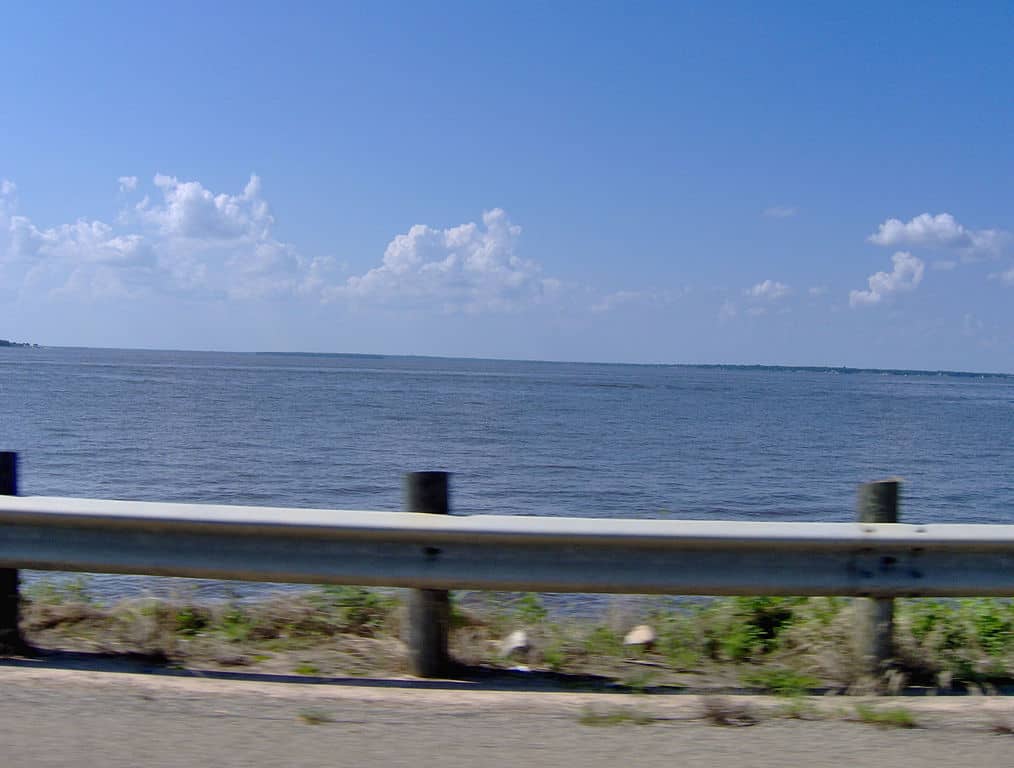 Also one of the largest lakes in Texas, the 32,000-acre Cedar Creek Lake is a reservoir located about 50 miles southeast of Dallas. What makes Cedar Creek Lake so dangerous is that the lake can be blindingly dark at night. The water becomes deceptively shallow and conceals hidden objects like tree stumps. Therefore, multiple boating accidents have occurred over the years when boat drivers struck submerged objects or bridge pilings in the water and ran onto the ground in large coves. 
A boat wreck that occurred on Cedar Creek Lake late in the evening of June 6 resulted in serious injuries to one passenger and minor injuries to the other two passengers. This unfortunate event serves as a reminder of how dangerous the water can be after dark. Over 15 people have been recorded to have died on Cedar Creek Lake, according to the 2000 to 2015 state records.
Joe Pool Lake
Located in North Texas, Joe Pool Lake is a freshwater reservoir named after Joe Pool, a congressman who was highly influential in the passage of legislation and funding for the lake. With recorded drownings in the lake hitting double digits (about 14 in total from 2000 to 2015 ), Joe Pool Lake in Cedar Hill State Park was once considered to be one of the most dangerous lakes in Texas.
However, drownings have reduced since the city increased the police and dive team's patrol on the lake, especially during summer weekends and holidays. Despite these measures, this 12.1-mile square lake still makes it to our list because it has not stopped being a risk. In April 2022, the Grande Prairie Public Safety Dive Team recovered the body of an adult male who was not wearing a life vest from Joe Pool Lake.
In addition to the dangers earlier mentioned, Walnut Creek, identified as a creek that flows into Joe Pool Lake tested positive for elevated levels of a potentially dangerous bacteria. Due to this, the Texas Commission on Environmental Quality considers that recreational use of the lake is not advised.
Lake Livingston 
Lake Livingston is the second-largest lake located wholly within the state of Texas, approximately 70 miles north of Houston. Like most lakes in Texas, you need to be aware of sudden weather changes that may occur. Sudden storms and wind cause high waves, which can make navigation for small boats difficult. The Texas lake is also awash with a mountain of debris carried by the floodwaters, creating potentially dangerous and deadly conditions for boaters and anglers. Reports stated that 20 people have died of boating-related incidents on Lake Livingston since the year 2000. 
The Texas Department of State Health Services also found that some species of fish in Lake Livingston had elevated levels of dioxins and polychlorinated biphenyls (PCBs) that would pose a risk to human health if people were to consume those fishes.
Summary Of The 7 Most Dangerous Lakes In Texas
| Rank | Lake | Location |
| --- | --- | --- |
| 1 | Lake Conroe | North of Houston in Montgomery County |
| 2 | Lake Travis | On the Colorado River, Central Texas |
| 3 | Lewisville Lake | North Texas |
| 4 | Canyon Lake | on the Guadalupe River, 30 miles west of San Marcos |
| 5 | Cedar Creek Lake | 50 miles southeast of Dallas |
| 6 | Joe Pool Lake | Cedar Hill State Park, North Texas |
| 7 | Lake Livingston | 70 miles north of Houston |
---