Wisconsin is more than cheddar cheese curds and the Green Bay Packers, though you may not discover that from a cursory Google search. Wisconsin is the dairy industry leader and is known for making great beer as well. Beyond that, they also have a few aquariums peppered throughout the state.
The marine life in Wisconsin is unique because there are multiple ecosystems to be found within the state. These include wetlands, grasslands, and forests near glacial lakes. This state borders Lake Michigan and Lake Superior, so there is much to learn about what is contained within the waters.
A couple of the aquariums in Wisconsin include:
Discovery World
Beaver Springs Fishing Park
There is a diversity to Wisconsin that often goes unnoticed beneath the attention of all the wonderful things that happen within this state. This is why we will see precisely what the aquariums offer to visitors.
Discovery World
| Discovery World | |
| --- | --- |
| Address  | 500 N Harbor Dr, Milwaukee, WI 53202 |
| Animal to See | Poison Dart Frogs |
| Known For | Largest model of the Great Lakes |
Discovery World of Wisconsin holds the Reiman Aquarium, which is dedicated to discovering the beautiful and mysterious aspects of the underwater world. There is a lovely aquarium tunnel that your family can travel beneath to view all the marine animals and biomes within.
It shows more than what can be found among the Great Lakes, lending eyes to tropical fish, African marine life, and an exploration into the oceans beyond. Scavenger hunts are available to see if you can spot everything during your trip.
The Reiman Aquarium itself is small, but there is still much to do within Discovery World that is water-related.
Great Lakes Exploration
The Discovery Center itself also brings great insight into the future of the Great Lakes. It provides one of the biggest interactive models in the world of the lakes that caress the outer edges of our states. 
There is the opportunity to learn about how the Great Lakes affect the weather, be it rain or fog, and the underwater flora and fauna. Learn about the animals that make their homes deep within the lakes, along with what the bottom's geography looks like.
Take a chance to understand the science of the Great Lakes and appreciate what they provide to us.
City of Freshwater
There is also The City of Freshwater and Liquid House within the Discovery World center. This is also, obviously, water-related and explains how the city of Milwaukee manages to churn out fresh water to help keep people hydrated and the city running.
Sewage is an integral part of any city because we need it to work to keep streets and waterways clean. The city cleans the water and makes sure Lake Michigan itself is never harmed through dirty water. This area teaches all there is to know about how it works.
When in Wisconsin, visiting Discovery World is a magnificent opportunity to learn about the climate in which you live and more, expanding deeply on what water truly means within the state and the world.
Beaver Springs Fishing Park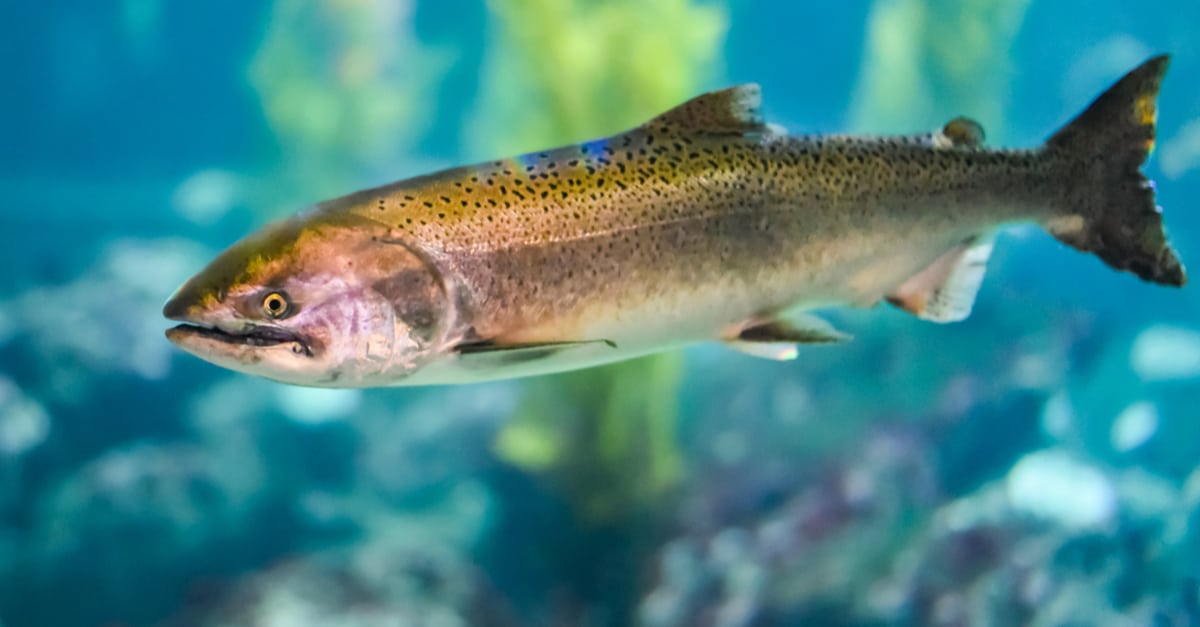 | | |
| --- | --- |
| Beaver Springs Fishing Park | |
| Address  | 600 Trout Rd, Wisconsin Dells, WI 53965 |
| Animal to See | Rainbow Trout |
| Known For | Spring fed waters with local fish |
Beaver Springs Fishing Park of Wisconsin has a lovely aquarium available for tourists to visit. It is a part of the Dells Fish & Wildlife Museum & Aquarium. It is an indoor and outdoor aquarium, meaning there is much to enjoy within the building and outside of it as well.
Dells Fish & Wildlife Museum & Aquarium
The Dells Fish & Wildlife Museum & Aquarium is host to over 80,000 gallons of water that feature local aquatic life. A few of the activities you can look forward to include:
Touch tanks where you can reach in and feel the wonder of marine life between your fingertips.
Informational centers with videos to educate you on everything you are seeing.
Certain rare and protected species that cannot be viewed anywhere else in the state.
Research, education, and display are how this aquarium strives to give back to the community. Kids can come and learn about local fish and see studies that have been done with them, along with seeing the animals up close and personal.
The live exhibits contain videos and displays with graphics to help achieve their true goal of active education. 
The central theme of this aquarium is to showcase the Wisconsin Northwoods. They theme the galleries with fun names like Rainbow Trout Road and Lake Sturgeon Street. Beaver Springs Boulevard makes its way out to the part of the aquarium which holds turtles and golden trout, a rarer species of fish in Wisconsin.
The outer area of the aquarium holds a luscious waterfall among a pool that has rainbow trout, the fish of Beaver Springs Fishing Park. There are seven spring-fed ponds within the park where you can catch rainbow trout ranging from medium to jumbo-sized.
Take a seat and enjoy the waterfall and fishing amenities. The indoor fish tanks are spring-fed as well and are a great way to spend a rainy day if it's not perfect weather outside.
Rivers Edge Pub & Grub Aquarium
Another aquarium to visit within the Beaver Springs Fishing Park includes the Rivers Edge Pub & Grub Aquarium. This pub holds a 4,000-gallon fish aquarium within its walls. 
The aquarium takes center stage in the middle of the restaurant and holds local game fish so you can watch the fish you usually catch in a simulated natural environment. Nothing better than getting down to business and eating a freshly caught dinner while able to entertain the kids with all the fish within the tanks.
It doesn't matter what type of adventure you're looking for when it comes to aquariums, Wisconsin has it. From your classic educational research experience to something more homegrown and unique, the chance to have a blast is there. Please do yourself a favor and take it.