Scallop season in Florida — especially for generational locals — remains a time-honored tradition and fun for the whole family. But when does the scallop season in Florida start? Where do you go to harvest scallops? Most importantly, what are the bag limits for scalloping in 2023?
Exploring the Excitement of Scallop Season in Florida and Its Recreational Harvesting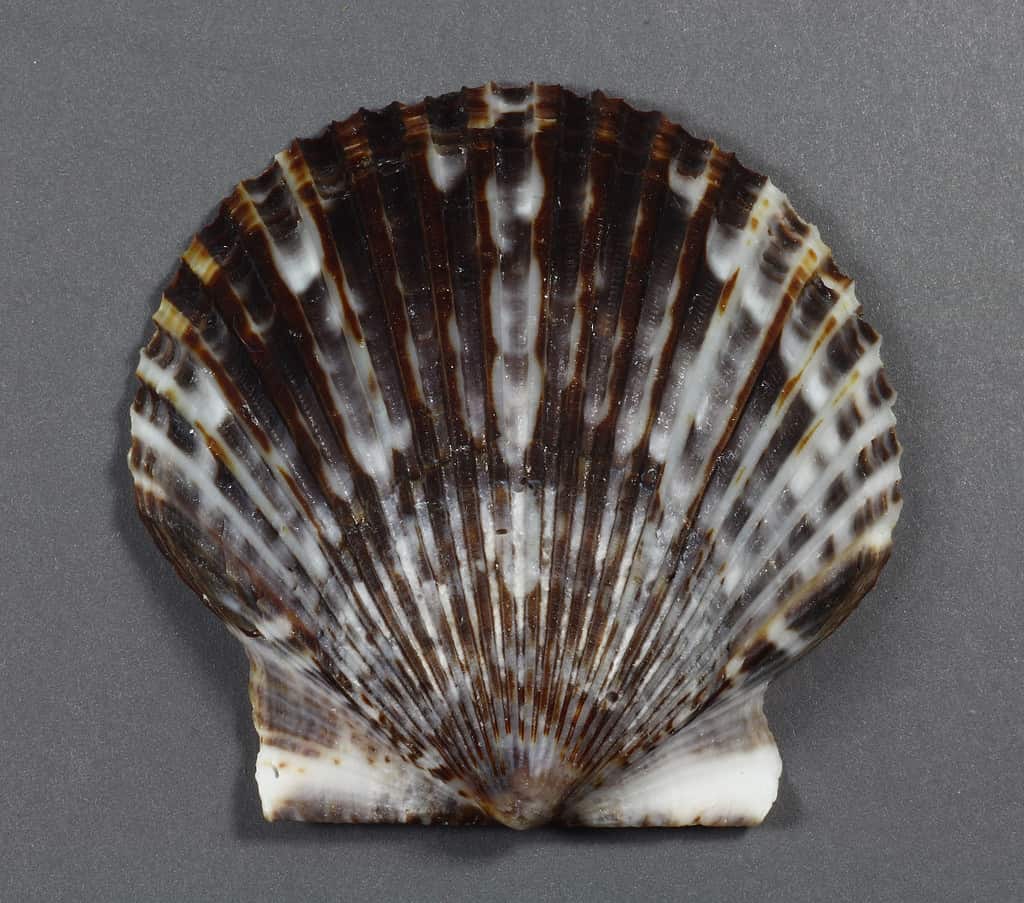 First off: what is scallop season?
Scallop season in Florida describes the time of year (usually summer) in which the Florida bay scallop (Argopecten irradians) begins to grow on seagrass. During this harvesting season, they've become full-grown and are ready to be harvested by hungry Florida Bay residents and tourists.
The Appeal of Recreational Scallop Harvesting
While the thought of diving in the water may scare some midwesterners or northeasterners, Floridians who live on the Nature Coast look forward to scallop season all year. It's nearly an all-ages affair — even toddlers can get involved (with supervision)! 
Many find the hunt for scallops on the ocean floor relaxing and meditative. Under the waves, the sounds of the world fade away. With just some flippers, a scuba mask, and a mesh bag in which to collect scallops, divers can enjoy the warmth of the waves and the passive hide-and-seek game that the slowing seagrass and scallops play. In addition, you get to eat what you collect! These tasty mollusks can be cooked in dozens of ways.
Importance of Following Regulations
As fun and addicting as collecting scallops is, Florida does institute regulations to ensure the environment doesn't feel a negative impact from harvesters coming day after day to take more than the allotment. One of the most important things to remember: you need a saltwater fishing license to harvest bay scallops. You will not be allowed to dive or collect without one. 
In addition, commercial harvesting is strictly prohibited. Only families and single divers can harvest these mollusks for personal use by hand picking, or using a landing or dip net.
Season Dates: Providing the Official Timing and Duration of Scallop Season in Florida
The Florida bay scallop grows in the seagrass beds of the Gulf of Mexico, starting first a small bivalve mollusk attached to seagrass until they get large enough to fall off into the grass on the ocean floor. They'll stay there for their short life until harvesters come to give them a new home: their kitchen.
Diving and harvesting times fluctuate by the tide and the local ordinances. For example, the Gulf County Zone differs wildly in its harvesting time from the Pasco County Zone.
According to the Florida Fish and Wildlife Conservation Commission, the official scallop season dates for 2023 are as follows:
Gulf County Zone: August 16 to September 24, 2023.
Franklin to Northwest Taylor County: July 1 to September 24, 2023.
Fenholloway to Suwannee River Zone: July 15 to September 4 (Labor Day), 2023.
Levy County: July 1 to September 24, 2023.
Citrus County: July 1 to September 24, 2023.
Hernando County: July 1 to September 24, 2023.
Pasco County Zone: July 1 to August 6, 2023.
Some areas you may have scalloped in long ago no longer offer harvesting because the populations of the scallops in those areas are fragile. These monitored areas include:
Santa Rosa and Escambia Counties.
Bay County.
Pinellas County.
Hillsborough and Manatee Counties.
Lee County.
Each county zone has specific inclusions and exceptions. For example, the Fenholloway to Suwannee River Zone has a lowered bag limit between June 15 and June 30. Across the board, the Commission asks recreational divers to avoid discarding scallop shells in waters commonly used for other recreational activities like swimming, parasailing, jet skiing, wakeboarding, and more.
Understanding the Quantity and Size Limits for Harvesting Scallops in Florida Waters
In the 2023 season of scallop harvesting, bag limits vary by location, travel method, and zone.
For all the zones except the Fenholloway to Suwannee River Zone, the daily bag limit of recreational harvesting is two full gallons of whole bay scallops, or one pint of bay scallop meat (if you choose to deshell them on the beach). This bag limit is per person. If you choose to take a vessel like a dinghy or a boat to harvest, the maximum daily limit is then 10 gallons of whole bay scallops in their shells — which equates to about a half gallon of bay scallop meat. That's also about four pints if you prefer to measure that way.
For harvesting along the Fenholloway to Suwannee River Zone, scallop limits will differ based on the above criteria and dates.
Per recreational diver:

Between June 15 and June 30, the limit is one gallon of whole bay scallops in their shells, or one cup of scallop meat shucked.
Between July 1 and September 4, the limit increases to two gallons of whole bay scallops in their shells or a pint of bay scallop meat.

Per vessel:

Between June 15 and June 30, the limit is five gallons of whole bay scallops in their shells, or two pints of scallop meat shucked.
Between July 1 and September 4, the limit increases to ten gallons of whole bay scallops in their shells or four pints of bay scallop meat.
Believe it or not, no size restrictions exist for harvesting scallops. If you find a massive scallop, it's yours to keep! Just remember that its larger size will weigh down your overall daily bag limit.
What Do You Need for Recreational Scallop Harvesting?
As mentioned above, you'll need an active Florida saltwater license to recreationally harvest scallops unless you're on a chartered boat. If you're on a charter, the program will most likely take care of it for you.
The gear you'll want to bring on your trip to scallop harvest includes:
A mask.
A snorkel.
Swimming fins.
A mesh net (in which to collect your scallops).
A dive flag.
Charters may or may not supply some of these things to you based on their offerings. It's a safe bet to have your own basic snorkel gear, though.
When it comes to actually scalloping, you'll want to follow a few best practices.
First, throw the small ones (less than two inches big) back. Bay scallops are animals — mollusks, to be precise — and the small ones are young. By throwing them back, you allow them more time to mature. Not only does this protect the fishery; it avoids you from wasting time shucking a small scallop with nearly no meat.
Do not illegally "double dip" in the Bay. Once you've hit your daily limit, pack it in and get ready for your second cruise tomorrow. It is against the law to dive for scallops a second time after you've hit your maximum limit for the day, and law enforcement officers will follow up with repercussions.
Keep the limit in mind as both a diving guideline and a scale for how much you can eat! A pint of scallop meat is roughly four servings of scallops. Do your part for the conservation of these mollusks and only catch what you will eat.
Tips and Recommendations for a Safe and Enjoyable Scallop Harvesting Experience in Florida
Finally, several methods exist to protect yourself and the ecosystem during Florida's scallop harvesting season.
Protect the seagrass in the area you're boating. Bay scallops aren't the only animal that depends on seagrass as a habitat, and boats can damage or scar the fields of seagrass with their propellers. 
Only discard shells and soft tissue in the proper areas. If you don't you could contribute to water quality problems or pose a serious threat to swimmers and water sport athletes in the area.
Understand the tides before you go. While a boat charter will have this information handy, if you choose to dive yourself, you'll want to remain keenly aware of how the water looks before you go out into the open sea. Vessels can get stranded in shallow seagrass areas, or riptides can pull you under the waves in an instant.
Other Limits on Gulf Fishing
During the bay scallop harvesting season, the Gulf of Mexico State Waters has its recreational season too. During this time, you can fish for several different varieties, including:
Gag grouper
You can only fish for this fish at the tail end of scallop season, between September and October. For the rest of the year, fishing for this fish is off-limits.
Permit
Between August and March, you can fish for the permit. However, if you'd like to fish for it between April and July, it's reserved for a special permit zone only.
Snook
Snook season is all but closed during the major months of bay scalloping. Look to fish for snook between March and April, right before scallop season, and after the season between the months of August and November. 
Spiny Lobster
Tired of fish and miss bay scalloping? Try your hand at lobster catching between August 6 and the end of March. If you do it for a sport, the sports season opens mid-bay scallop season in late July.
Spotted Sea Trout
The spotted sea trout is open for the entire year, except for the month of February. Fishing for the spotted sea trout as bay scallop season comes near may give you an idea of the best places to harvest while you ride out to the best places for sea trout fishing. 
Gray Triggerfish
The triggerfish season begins in March, pauses between June and July, and resumes in August for the rest of the year. After you're done with your bay scallops for the day (or season), gray triggerfish may provide an exciting challenge.
Greater Amberjack
Immediately following the close of bay scallop season the greater amberjack season commences. Only to be fished for between August and October, greater amberjacks can be caught as the bay scallops get picked over later in their season.
In addition to these fish and crustaceans, there are several species without season limits. Bonefish, mackerel, exotic lionfish, and even sharks can be caught year-round in the Gulf waters.
The Thrill and Responsibility of Scallop Harvesting in Florida
Are you ready to fill your mesh bag full of sweet, briny goodness? 
As the season to harvest scallops winds down, it's important to know the zones, regulations, and considerations for responsible scallop harvesting for this year and next. Florida bay scallops remain one of the most favored pastimes of Gulf residents, so ensuring the continuation of this practice by practicing conservation efforts and following regulations ensures both the ecosystem and the community.
The photo featured at the top of this post is © Lyudmila Zavyalova/Shutterstock.com
---