Key Points
The best overall pet bird product is Higgins Sunburst Gourmet Blend Conure Food.
Consider the durability of the products you select for your bird, especially if you've got a chewer on your hands.
Take the time to read through customer insights to determine if a product is right for your bird.
Pet birds have incredible personalities. Although they can be a bit destructive and sometimes quite messy, they are a joy to have around. If you're not a morning person, maybe birds aren't for you. However, if you appreciate the natural alarm clock of a happy bird greeting the sunrise, then these are wonderful little creatures to have around.
Although they make amazing pets, they also require plenty of research and can get expensive, especially because they're considered exotic pets and not just any insurance company will cover veterinary costs for them. Nevertheless, they're absolutely worth it. Below, we highlight the top five pet bird products that you can find on Chewy today. This includes everything from the best gourmet food to cage liners and cage covers!
Top Picks: The Best Pet Bird Products Today
#1 Best Overall: Higgins Sunburst Gourmet Blend Conure Food
Best Overall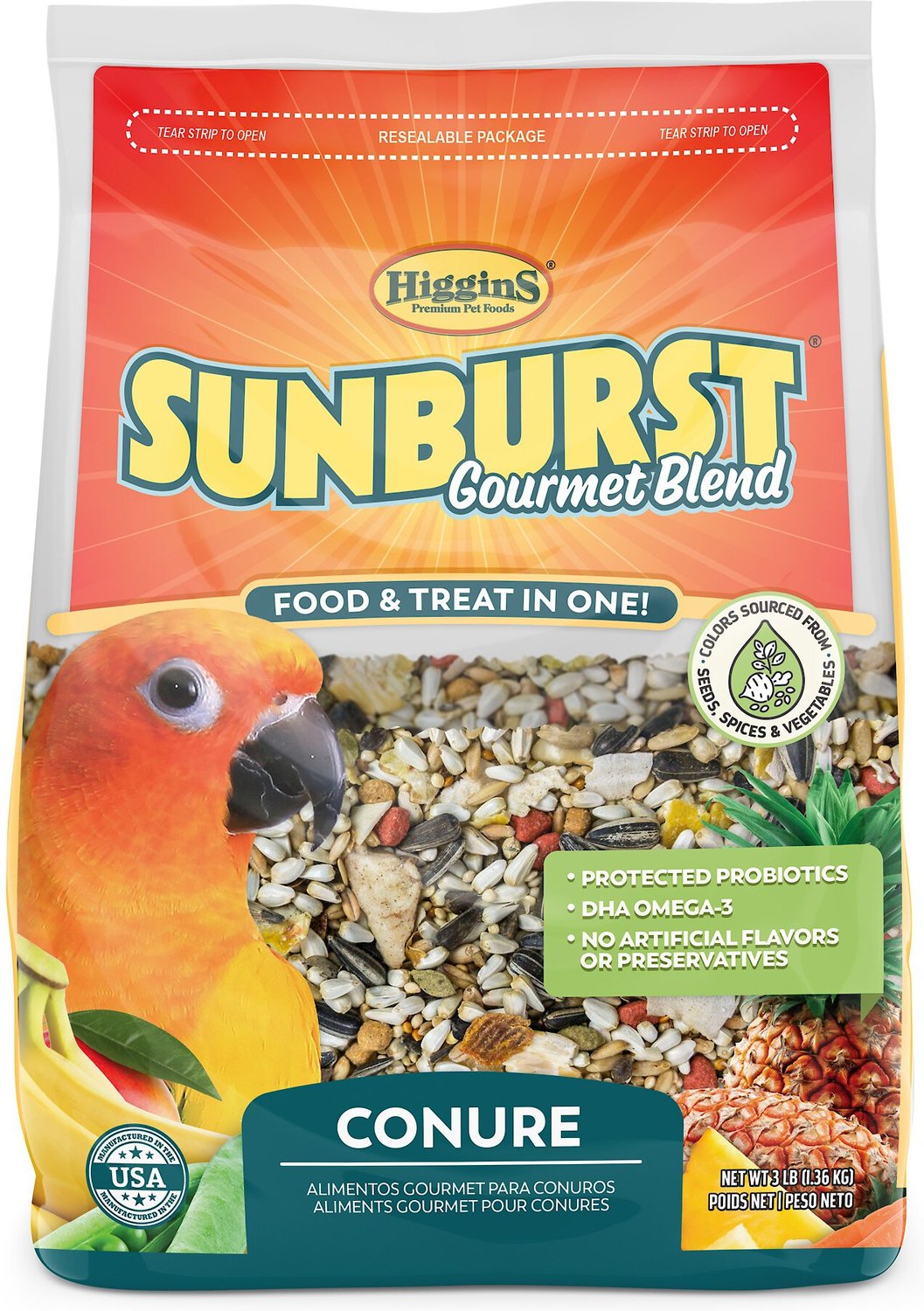 Higgins Sunburst Gourmet Blend Conure Food
Bird feed containing natural, dehydrated fruits and vegetables; nuts; and legumes.
Colors come from natural and nutritious sources, like beets, turmeric root, and alfalfa, as opposed to artificial sources and chemicals.
Plant-based, DHA omega-3 added.
No artificial preservatives.
Check Chewy
The best overall pet bird product is Higgins Sunburst Gourmet Blend Conure Food. This is both bird food and a treat in one. It contains exotic dehydrated fruit along with some vegetables, nuts, and legumes. The colors you see in the bird feed are from nutritious sources like turmeric root, alfalfa, and beets. There are no artificial or chemical colors in the formula. It incorporates plant-based DHA omega-3 so your birds have immune support. It also incorporates a special blend of probiotics to help your bird's digestion.
Customers rate this bird feed 4.8 out of five stars. Once they introduced their birds to it, it became their top favorite. One woman shared that her pet bird Charlie loves this food. It incorporates all of the goodies he regularly enjoys. Another customer shared that this is not a dusty formula like some others she's tried. It's really clean and has a balanced mix. She says it's excellent for conures.
| PROS | CONS |
| --- | --- |
| Includes plant-based DHA omega-3 | This blend is best suited for conures |
| Supports healthy digestion |   |
| Zero artificial flavors, colors, or preservatives |   |
2. Best Cage Liner: Prevue Pet Products T3 Antimicrobial Protected Paper
Best Cage Liner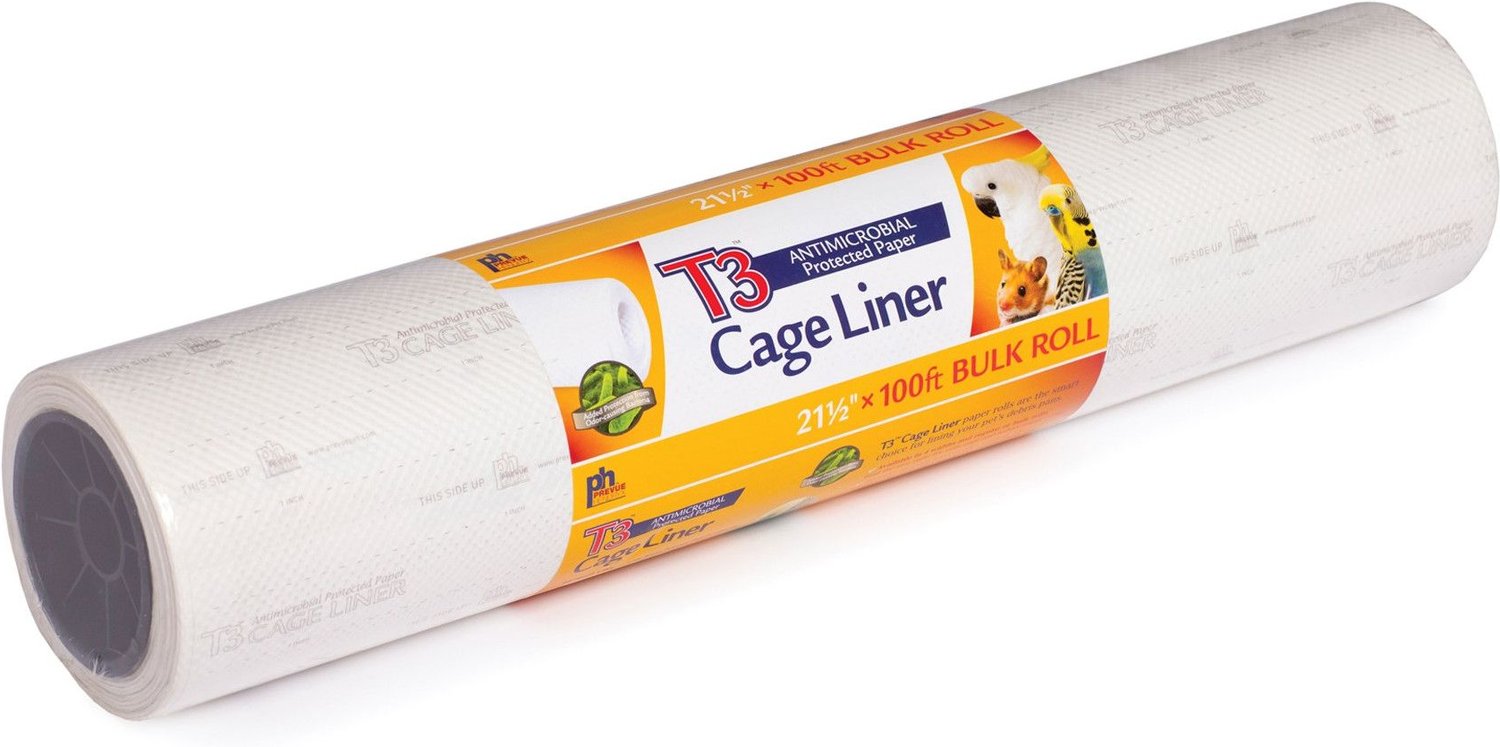 This cage liner comes in different sizes and is sanitary. It gives you that extra level of cleanliness between tray cleanings. It's designed to be safe for your birds, for you, and for the environment. Since it comes in different sizes, you're sure to find one that perfectly fits your bird cage.
Customers rate this cage liner 4.4 out of five stars. One customer was previously using newspaper but she found that investing in some great cage liner is so much better. It absorbs a lot more, doesn't fall apart, and stays intact which makes cleaning a lot easier. Another customer shares that she tried a couple of different options but she found that this one is the best. You just cut the length you need and that's pretty much it!
| PROS | CONS |
| --- | --- |
| Economical and sanitary | Since it comes in a roll, you have to first flatten it to cut it to size |
| Available in multiple sizes |   |
| Environmentally sound |   |
3. Best Toy: Prevue Pet Products Naturals Rope Ladder
Best Toy
Aside from great food and cage liners, your bird needs a little bit of playtime. This natural rope ladder is handmade from 100% natural and eco-friendly materials. It has a textured landscape which allows your bird to explore and enjoy. Plus, these natural textures really encourage foot exercise, which is really important for birds. You can connect it to your cage easily with the quick link attachment. It measures approximately 20 inches in length and is about three inches wide.
Customers rate this toy ladder four out of five stars. One customer shared that her EU Starling was a bit afraid of this ladder at first. He wasn't sure what to make of it but once he realized that it was there for him to enjoy, it became his favorite place to hang out. She does mention that it might be a little bit too small if your bird is larger but if you have a parakeet or a Cockatiel-sized bird, this toy is a good fit.
| PROS | CONS |
| --- | --- |
| Made from 100% natural materials | You may need to replace it after a while, depending on how much your bird likes to chew |
| Connects to bird cages easily |   |
| Encourages hours of play |   |
4. Best Travel Cage: Prevue Pet Products Travel Bird Cage
Best Travel Cage
Sometimes, you need to take your bird along with you when traveling. If that's the case, pick up this travel bird cage. It's great for short-term travel with small birds. The access door is 9" x 9" and it also includes some cup holders that lock into place. This helps keep them secure while you're traveling. There's a 7/8-inch diameter wood perch so your bird can enjoy some comfortable chill-out time. There is a debris tray at the bottom that you can easily pull out and it has a wire rail stopper that keeps it in place when you're in transit.
Customers rate this travel bird cage 4.5 out of five stars. One customer made this her go-to travel bird cage for all her vet visits. She let her bird crawl in and out of it to get some treats for a few days to get her prepared to use it comfortably. The first time she closed the door, her bird seemed a little bit confused but wasn't scared. She says it was easy to assemble and that she's excited to have something reliable for vet visits.
| PROS | CONS |
| --- | --- |
| Large access door | Wire spacing is too wide for tiny birds like finches |
| Includes a wood perch |   |
| Secure cup holders included |   |
5. Best Cage Cover: Prevue Pet Products Good Night Bird Cage Cover
Best Cage Cover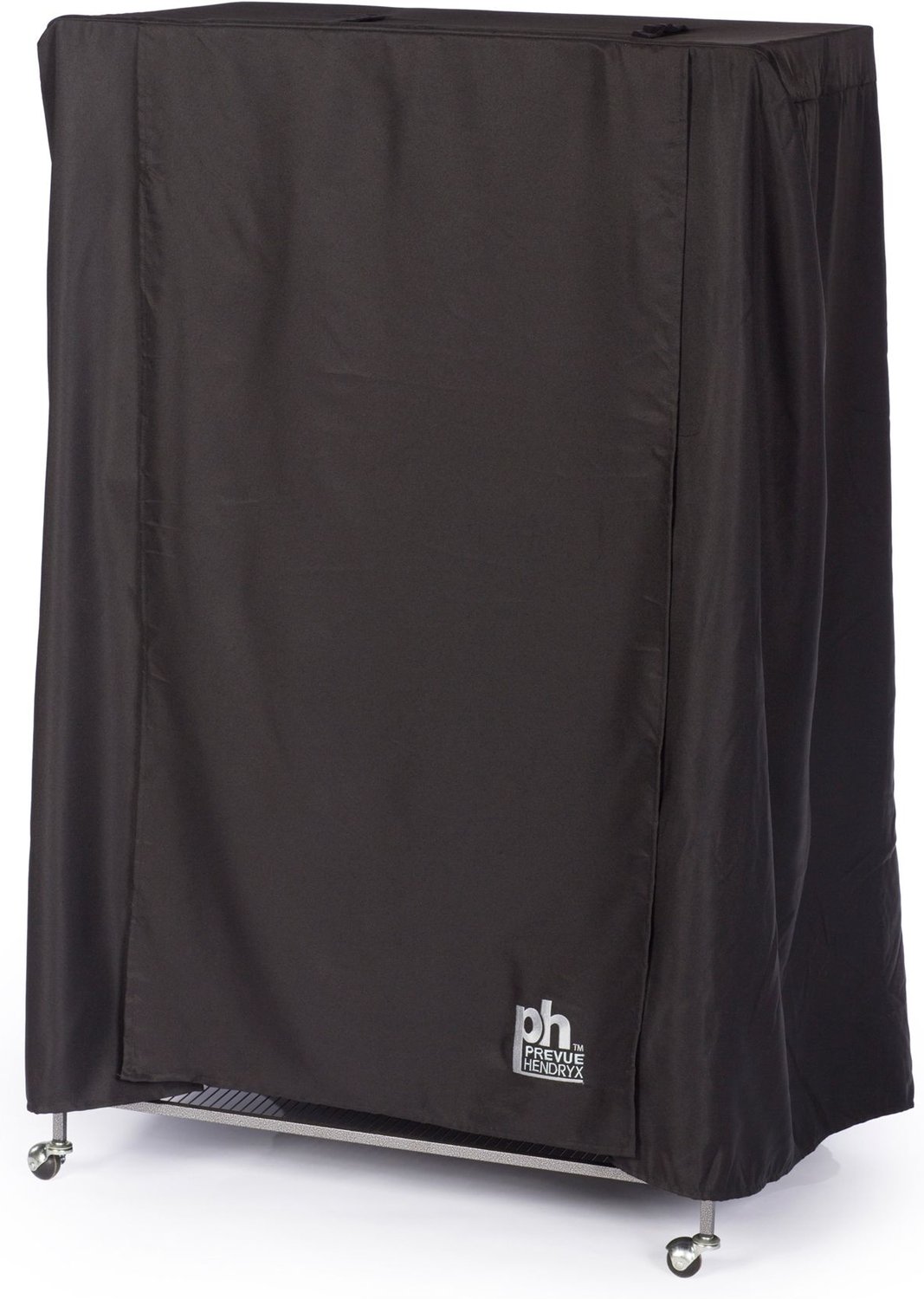 When you're going to give your bird a good night's rest, try this cage cover. It's available in medium or large sizes and is dark and lightweight. It allows your birds to sleep undisturbed, reducing any distractions or stimuli. You can also easily hand wash this design. It's made from 100% non-toxic, breathable fabric.
Customers rate this cage cover 4.6 out of five stars. They say it's easy to put on and take off. So long as you get the right size for your cage, it fits perfectly. One customer loves the flap in the front which is not something she even noticed was a part of the design. It makes it so much easier for her to take a peek and it also allows for plenty of airflow. She says it's well-made and sturdy and looks forward to using it for a long time.
| PROS | CONS |
| --- | --- |
| 100% non-toxic, breathable fabric | There's nothing to secure the front flap to keep it against the cage |
| Dark and lightweight |   |
| Open flap in front |   |
Criteria: What to Look for in Pet Bird Products
Durability
When deciding on a product for your pet bird, you want it to last. Consider how much use you're going to get out of a specific product. For example, the toy ladder may only last a little while if your bird is notorious for chewing through toys made from natural materials. The travel bird cage is ideal for when you need to visit the vet. Ultimately, gauge how long an item will last you and the initial price you're paying for it. This way, you can decide on something that makes sense for your bird.
Customer Insights
Customers who have already purchased a product and tried it out for themselves have tons of insights to share. Take a look at the customer reviews and see if somebody else has the type of bird you have. If they do, they can comment on more specifics than the product description does. These insights help you get a better idea of the product so you can decide if it's something that suits your bird.
Up Next, Learn More About Pet Birds…
The 5 Best Pet Bird Products on Chewy Today FAQs (Frequently Asked Questions) 
What supplies do you need for a pet bird?
A couple of supplies you need from your pet bird include food, a cage, a good perch, some food and water bowls, and a cage liner. Your bird can also benefit from a nice hiding place and some toys.
What can I give my pet bird to chew on?
Small pieces of wood are great for your bird to chew on as well as some hard rubber chews, and hard plastic toys.
More from A-Z Animals