Tennessee is known for its whiskey, its chicken, and for producing plenty of unique and talented musicians over the years. It is also tied for the state with the most borders and has ten state songs. The aquariums you can find throughout the state are even more brilliant than that.
There are five must-see aquariums for any under-the-sea specialists to see when visiting Tennessee. From Chattanooga to Nashville, to Memphis and Gatlinburg, there is plenty of marine life for one to see. Below, we will explore the five best aquariums in Tennessee.
The 5 Best Aquariums in Tennesee
Welcome to Tennessee, where the chicken is spicy, the music is country, and the sites are ready to be seen! Tennessee itself is home to all sorts of animals and even a lake formed by an earthquake.
There are five must-see aquariums located in the volunteer state, and they include:
Tennessee Aquarium – Chattanooga
Tennessee Aquarium Conservation Institute – Chattanooga
Aquarium Restaurant – Nashville
Memphis Zoo – Memphis
Ripley's Aquarium of the Smokies – Gatlinburg
Let's take a look at what makes these aquariums so engaging.
1. Tennessee Aquarium- Chattanooga
| | |
| --- | --- |
| Tennessee Aquarium | |
| Address | 1 Broad St, Chattanooga, TN 37402 |
| Animal to See | Penguins |
| Known For | Having more than 12,000 animals and 800 species |
There are two major sections to the Tennessee Aquarium: the River Journey and the Ocean Journey. The River Journey opened initially in 1992, while the expanded Ocean Journey opened thirteen years later in 2005.
There are more than 12,000 animals in this zoo and over 800 different species. River Otter Falls is an exhibit to view the North American River Otter in its natural habitat. They can go underwater for up to eight minutes and have little flaps or lids covering their noses and ears when submerging.
The biggest tank to hold fish in the aquarium is The Secret Reef, and it holds 618,000 gallons of water and has three levels to it. You can walk under it, through it, and above it.
Penguins are a popular attraction as well, so be sure to visit Penguins' Rock. It holds gentoo penguins and macaroni penguins with a large tank for them to swim in. There is a live feed on the Tennessee Aquarium website you can use to watch the penguins and be entertained by them.
2. Tennessee Aquarium Conservation Institute- Chattanooga
| | |
| --- | --- |
| Tennessee Aquarium Institute | |
| Address | 175 Baylor School Rd, Chattanooga, TN 37405 |
| Animal to See | Turtles |
| Known For | Conservation efforts and educating the public |
The Tennessee Aquarium Conservation Institute is an offshoot of the official state aquarium, promoting more individual conservation efforts.
Their complete statement is, "The Tennessee Aquarium Conservation Institute furthers the Aquarium's impact by conducting scientific studies, restoring our region's natural ecosystems, and educating members of the public to take conservation action."
They are currently working on projects to protect and assist with the growth of these animals:
Turtle conservation is a significant aspect of what they do, as the gopher tortoise is on the endangered species list. When an animal is endangered, its natural habitat and food sources are being taken from it, so it's harder for the animal to sustain a healthy population.
3. Aquarium Restaurant- Nashville
| | |
| --- | --- |
| Aquarium Restaurant | |
| Address | 516 Opry Mills Dr, Nashville, TN 37214 |
| Animal to See | Mermaids |
| Known For | Large tropical fish tank in restaurant |
Let's get this out of the way, mermaids still aren't real, but you can have your imagination blown by seeing visible mermaids hired to swim around in this fantastic restaurant located in Nashville. The Mystic Mermaids have their own special times, so be sure to coincide your trip with their schedule.
The Aquarium Restaurant is different from other aquariums on this list because it is not a part of a zoo. It's just a scenic place with many amazing fish to examine while enjoying a great meal.
Marketed as an "underwater dining adventure," this restaurant is a must-have to visit if you enjoy aquatic life.
4. Memphis Zoo- Memphis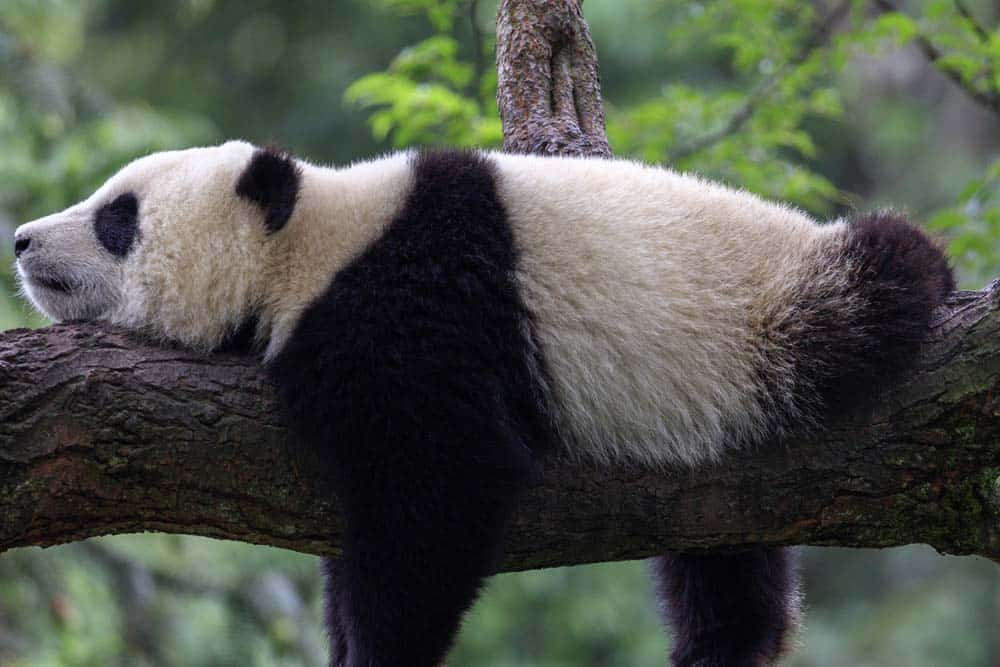 | | |
| --- | --- |
| Memphis Zoo | |
| Address | 2000 Prentiss Pl, Memphis, TN 38112 |
| Animal to See | Pandas or Polar Bears |
| Known For | Tyranza, oldest African elephant in North America (died in 2020) |
The Memphis Zoo was once home to Tyranza, the oldest African Elephant in North America, but she sadly passed away in 2020. The main attractions tend to be that their pandas, which are only present in six zoos in the United States, and the Memphis Zoo has a Panda cam where you can view the Panda's chilling in their natural habitat.
The Panda is no longer considered an endangered species thanks to conservation efforts. Instead, it is classified as a vulnerable species.
There are three zones to explore at this zoo, including the East Zone, Central Zone, and West Zone. These zones are made up of 19 exhibits that showcase animals from all across the world, including hippopotamus', elephants, tigers, and more.
It is a little over two miles to walk all the way through the zoo, but that doesn't account for all the fun you will have during the exercise. The Memphis Zoo has more than 3,500 animals and 500 different species for you to learn about. Aquatic exhibits include Stingray Cove, Zambezi River Hippo Camp, and their Aquarium space.
5. Ripley's Aquarium of the Smokies- Gatlinburg
| | |
| --- | --- |
| Ripley's Aquarium of the Smokies | |
| Address | 88 River Rd, Gatlinburg, TN 37738 |
| Animal to See | Sharks |
| Known For | Glass bottom boat ride |
This is one of three Ripley-owned Aquariums that can be found in North America. They definitely provide a unique experience for those who choose to visit. Ripley's is known for delivering a world of wonder along their exhibits, and it is no different when you make it underwater.
There is a glass-bottom boat ride you can take into the shark lagoon, revealing the habitat and lives of the sharks that live within it. The glass is only three inches thick, so you will feel the thrill as the sharks swim beneath you feeling close enough to touch.
Ripley's colony of African penguins go on walks now around the aquarium so you can visit with these finely feathered friends at various points through your adventure. Ripley's provides a memorable experience that not many other aquariums or zoos can boast.
Summary of the 5 Best Aquariums in Tenessee
| Rank | Aquarium | Key Attractions |
| --- | --- | --- |
| 1 | Tennessee Aquarium- Chattanooga | The 618,000-gallon Secret Reef tank |
| 2 | Tennessee Aquarium Conservation Institute- Chattanooga | The endangered gopher tortoise |
| 3 | Aquarium Restaurant- Nashville | Mystic Mermaids |
| 4 | Memphis Zoo- Memphis | Aquatic exhibits such as Stingray Cove, Zambezi River Hippo Camp, and the Aquarium space |
| 5 | Ripley's Aquarium of the Smokies- Gatlinburg | Glass-bottom boat ride through the shark lagoon |
Table of the 5 Best Aquariums in Tennessee
The photo featured at the top of this post is © Claire Brighten/Shutterstock.com
---